The Upper Lip Beer Symposium: CIDER
|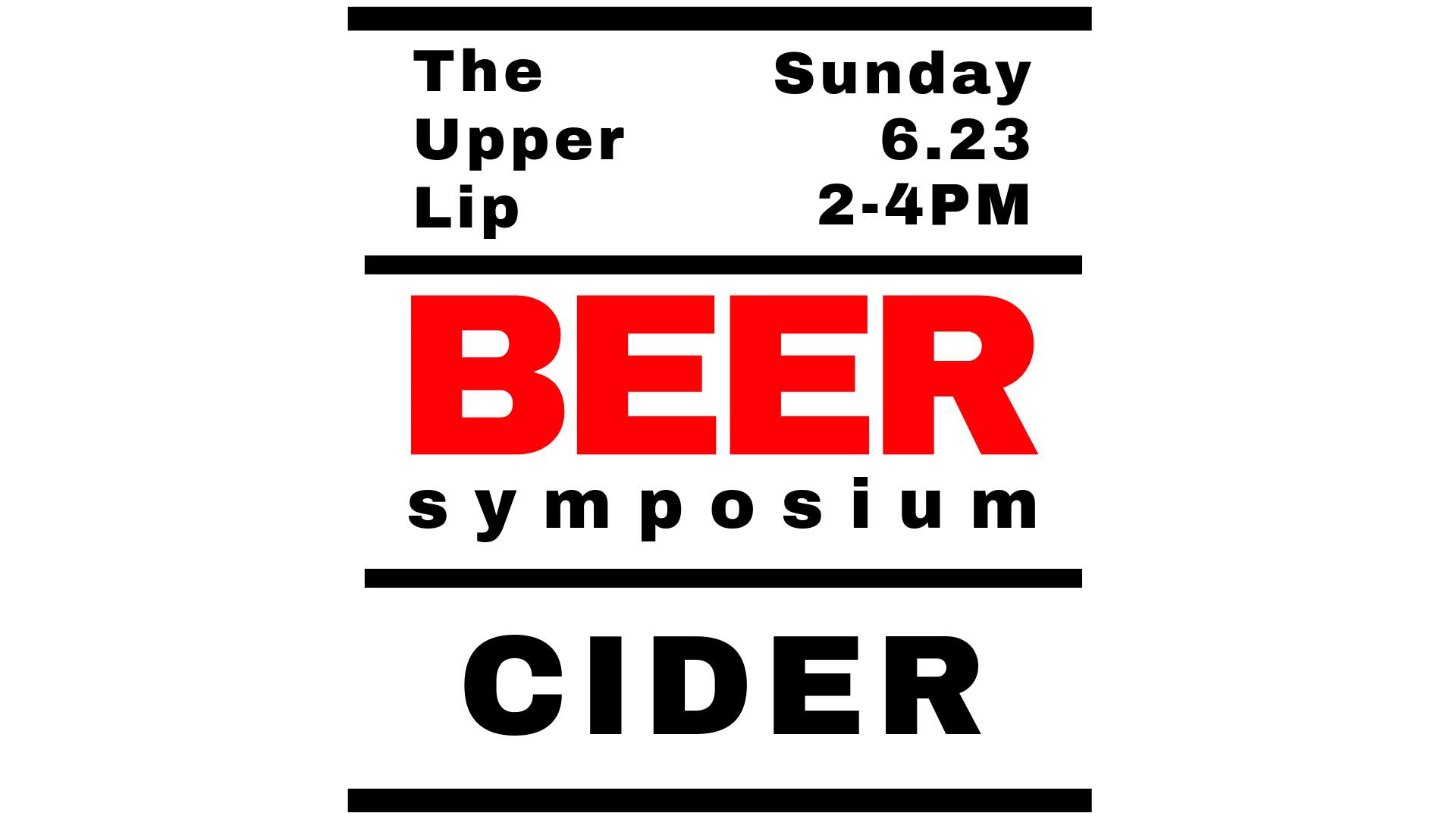 When The Upper Lip returns with its quarterly installment of its Beer Symposium, the downtown Portland bar will mix things up a bit. As Oregon Cider Week will be in full swing when the seventh edition of the educational series takes place, this one will be all about cider. The Upper Lip Beer Symposium: CIDER will take place on Sunday, June 23rd from 2:00-4:00pm.
Sasha Clement will return as moderator as The Upper Lip will host Emily Ritchie from NW Cider Association, Christine Walter from Bauman's Cider, Dan Rinke from Art + Science Cider, and Aidan Currie from Swift Cider.
This panel will discuss the world of cider as it relates to cider production, the overlap between beer and cider segments, and the future of cider in America and abroad. The Upper Lip will also have a complete Cider Tap Takeover as all ten taps will be cider only on Sunday.
The price of entry is $10 and also includes one pour from one of the 10 available ciders during the symposium. Tickets are available online or can be purchased in-store at either Bailey's Taproom or The Upper Lip. Doors open at 1:45pm.
The Upper Lip
720 SW Ankeny St.
Portland, OR 97205