Whiskey Wednesday – 503 Distilling Silent Rock Vanilla Whiskey Cream
|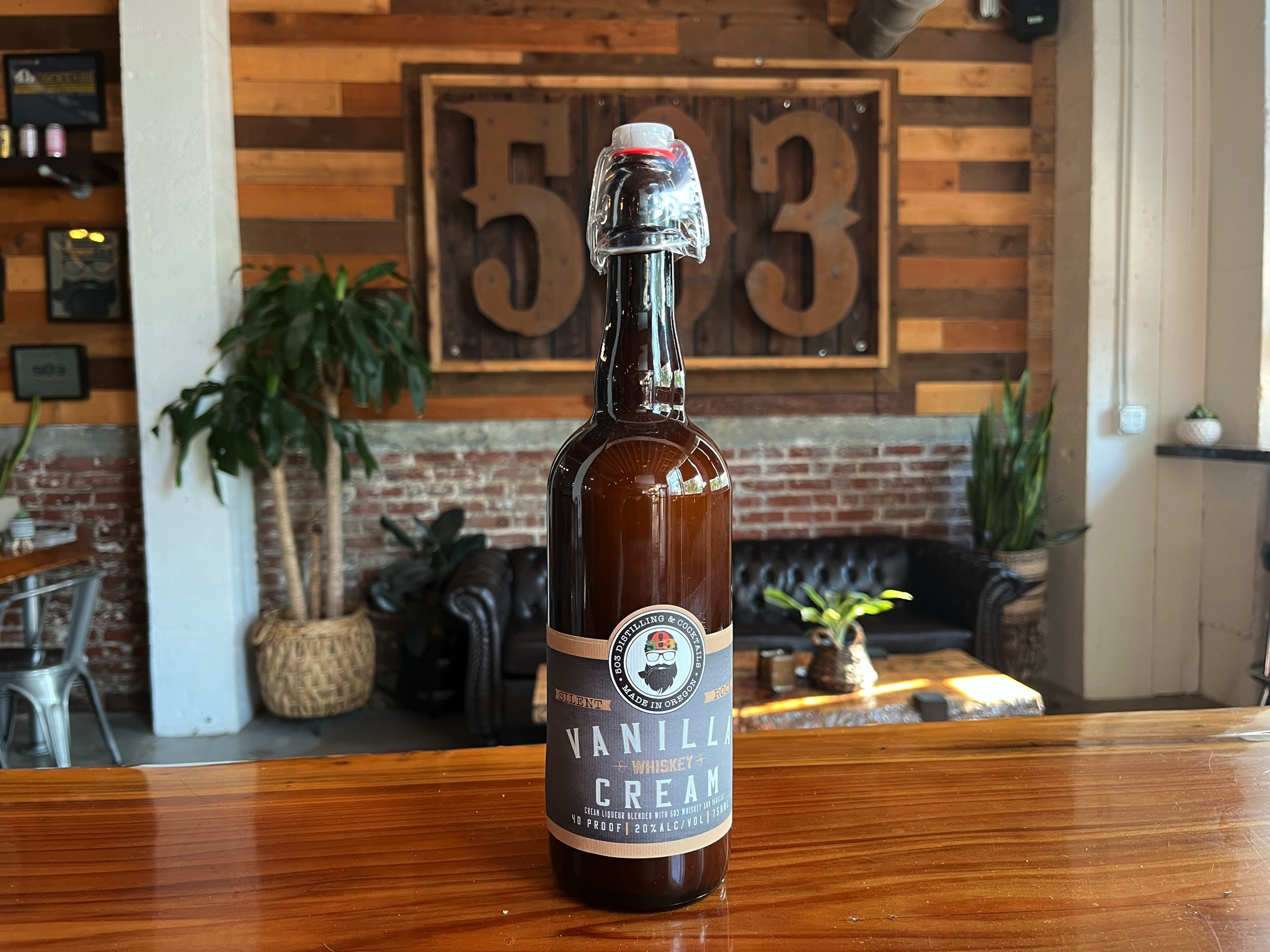 Local distiller, 503 Distilling, is joining the ranks of creating their very own Whiskey Cream, just as Buffalo Trace and Jim Beam offer as Bourbon Creams. Currently hitting the marketplace is Silent Rock Vanilla Whiskey Cream in 750mL flip-top bottles.
Silent Rock Vanilla Whiskey Cream originated when 503 Distilling created La Vida Mocha, its popular winter canned cocktail. The bottled spirit itself is a unique blend of 503 Whiskey, Madagascar vanilla and cream liquor, that sits at a manageable 40 proof. It's a perfect after dinner drink or one to enhance your weekend's morning coffee!
"We originally created Silent Rock as a fun addition to our popular coffee cocktail, the La Vida Mocha," said Rusty Caldwell, 503 Distilling's vice president and head distiller. "Then, after rigorous sampling and experimentation, we found that it goes perfectly with everything from your morning coffee to ice cream floats. It's a great cocktail ingredient, but it also stands alone nicely on the rocks."
As frequent visitors to Oregon's Mt. Hood already may know, Silent Rock is a large mound along Highway 26, just west of Government Camp. It's where superstitious skiers and hikers turn off their radios and stay silent as they pass by for good luck on the slopes or trails that day.
Silent Rock Vanilla Whiskey Cream will be available year-round in 750mL flip-top bottles at a MSRP of $29.95. This, and all of 503 Distilling's handcrafted spirits and craft cocktails are sold in fine retailers throughout Oregon, Washington, Idaho and California, and are available for ordering and shipping to Oregon addresses at www.503distilling.com. Silent Rock Vanilla Whiskey Cream can also be picked up at the 503 Distilling Tasting Room in Portland, Oregon located at 4784 SE 17th Ave Suite 150, near Ruse Brewing.
For more information on the company, visit www.503distilling.com or follow @503Distilling on social media.