Block 15 Brewery & Tap Room To Open On Tuesday
|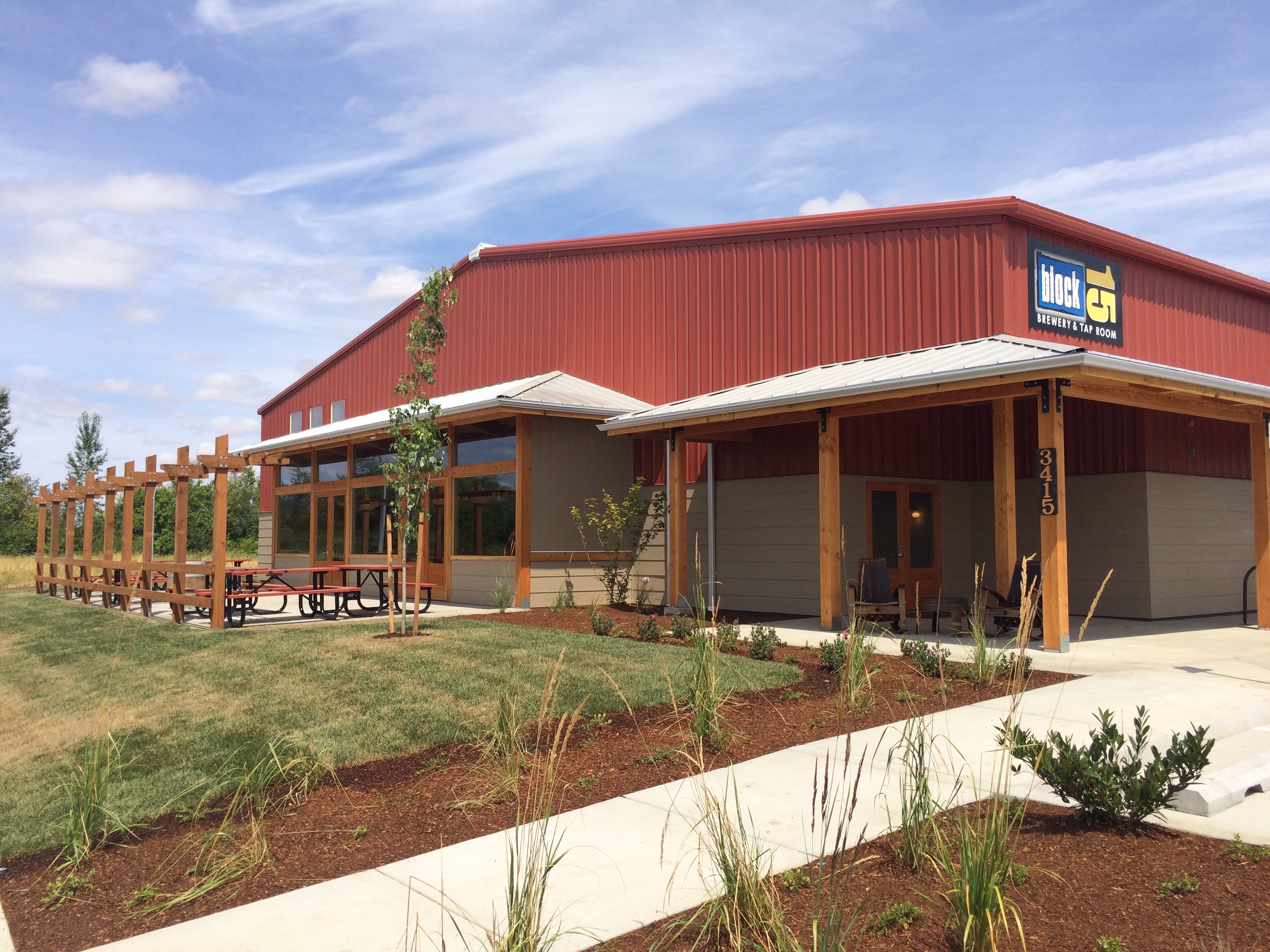 Over the past seven years Block Restaurant & Brewery have been producing some of the finest beers in all of Oregon from its 7 BBL Brewhouse in downtown Corvallis. During this time the brewery has been a favorite spot for finding some delicious craft beer in Oregon's Willamette Valley. Owner/brewer Nick Arzner has built a solid reputation for its barrel aged beers and its Imperial IPA, Sticky Hands. The challenge that the brewery faced over more recent years is meeting the demand of its customers outside of the its local market.
This is all about to change when Block 15 will open its much larger and brand new Block 15 Brewery & Tap Room on Tuesday, July 28th in the Corvallis Industrial Park just a few miles south of the college town. This brand new production brewery and tap room sits in a 7,500 square foot building that was built and designed for its new use. In the near future the brewery will receive a new neighbor when a distillery opens directly to the north of the building.
The new location features a brand new custom built 20 BBL Brewhouse by JV Northwest. This does not mean an end to its current brewery downtown. In fact Arzner and his crew will continue to brew on that system so they can offer its patrons many more seasonal and small batch beers. On its existing system Block 15 can produce up to 1,200 BBL of beer per year. At its new facility Block 15 will have the potential to produce up to 10,000 BBL of beer per year.
The new facility will also feature a new barrel aging room designed to hold up to 250 barrels. This new climate controlled room will only be home to non-wild beers. Block 15 will continue to house its wild beer program at its original brewery a few miles to the north. This additional space means that in a few years wider availability for some of the brewery's most sought after beers.
So what should one expect with this new, larger production? At this new location Block 15 will be offering its customers on demand 32oz Crowler fills of many of its beer offerings. This new way of filling a package of beer to go was introduced here in Portland at Bailey's Taproom in the first few months of this year and is a great way to take home a quart of brewery fresh beer in a disposable and recyclable container.
The brewery will also offer on demand corny keg fills any day of the week. Block 15 is one of the few breweries in the area to offer this service and currently can only do so one day of the week.
However the best news for fans of Block 15's Sticky Hands IIPA is that come fall this well received hop forward beer will be offered in 16oz cans. Currently this beer is released in 750ml bottles and is sold out almost as soon as it hits store shelves. And when Block 15 moves from its self-distribution to a full on distributor Sticky Hands is about to see much larger availability.
Moving on from the brewery into the new large, open Tap Room, Block 15 has done a fabulous job of designing a nice space to drink a freshly brewed beer and enjoy a light bite to eat. The inside portion will seat about 40 including around the new wood bar made from barrel staves. Then moving outside to its enticing outdoor patio, this area will offer seating for another 40 with spectacular views of Mary's Peak just to the west.
The kitchen will feature about six sandwiches, salads and meat and cheese plates. The menu will not be as nearly as large as at its current location or its other location, les Caves. However, this new kitchen will also be home for its restaurants baking operations. Between all of the soon to be three locations, the new kitchen will bake about 75% of its baked goods on site.
Block 15 Brewery & Tap Room will be open from Noon to 9:00pm seven days a week and parents are allowed to bring their children along with them.
Block 15 Brewery & Tap Room
3415 SW Deschutes Ave.
Corvallis, OR 97333