13th Annual SAVOR: An American Craft Beer & Food Experience Returns To Washington D.C.
|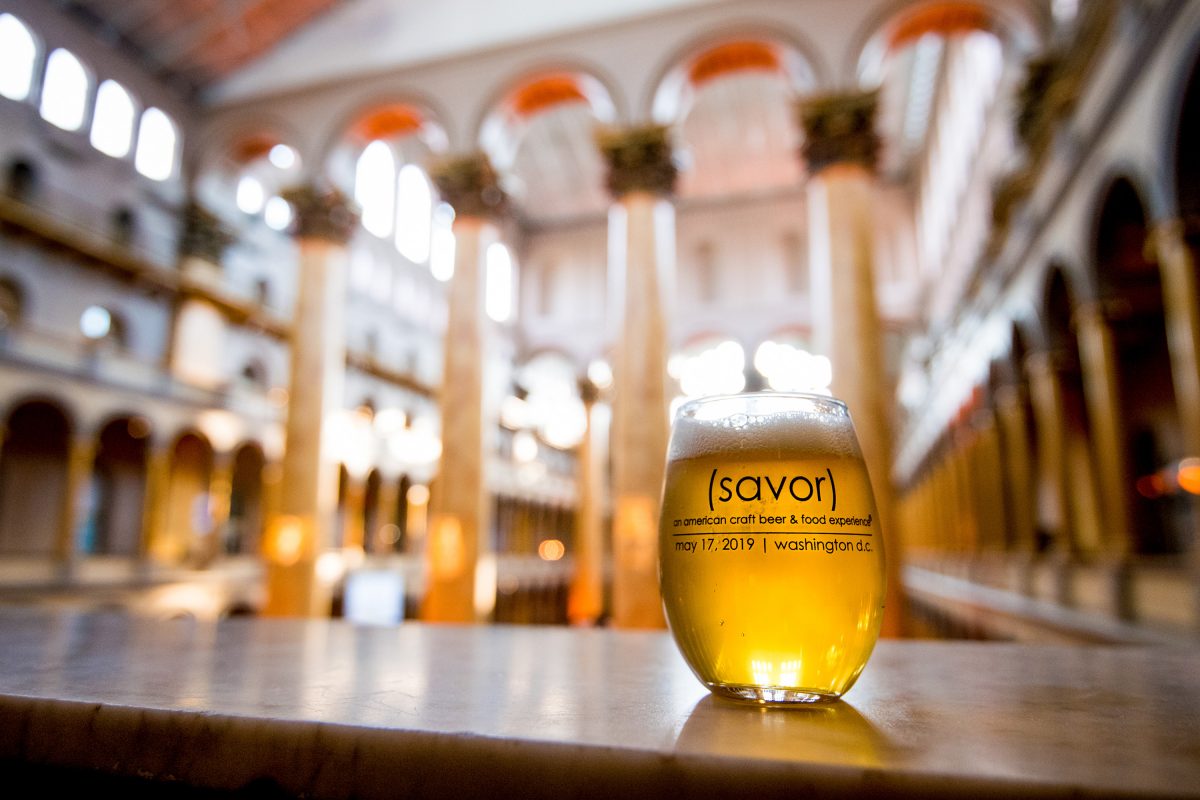 Now in its 13th year, SAVOR: An American Craft Beer & Food Experience, hosted by the Brewers Association, returns to Washington D.C. on May, 15, 2020 to a new venue, The Anthem. Each year SAVOR brings together American brewed craft beer and food for an event that overwhelms the senses. This year is no different as SAVOR will welcome over 200 craft beers from 118 craft brewers, all paired with small bites in the nation's capital. It's a wonderful event for both beer lovers and foodies.
SAVOR began in 2008 and has taken place in Washington D.C. every year except for one year when it was hosted in New York City in 2013. For 2020, SAVOR will move to The Anthem, D.C.'s new waterfront venue that allows additional space for more brewers to participate.
The evening event that takes place on Friday, May 15, 2020 from 6:00pm – 9:30pm will bring together 118 craft brewers, 49 of which are first-time participants and 73 of are coming from regions outside the mid-Atlantic. This list of breweries include ones from the Pacific Northwest – Alesong Brewing & Blending, Cloudburst Brewing, Deschutes Brewery, Fremont Brewing, Ninkasi Brewing, and Stoup Brewing.
SAVOR guests will also have the unique opportunity to sip, savor, and interact with many of the brewery owners, a dynamic lineup of acclaimed personalities behind the beers. Chef Adam Dulye, the Brewers Association executive chef and author of The Beer Pantry, will lead a talented, award-winning culinary team of chefs, Cicerones®, and purveyors to create a menu of more than 200 food pairings.
SAVOR tickets will be available for purchase to the general public on February 19, 2020, at 12pm ET. A ticket presale exclusively for members* of the Brewers Association and American Homebrewers Association will take place on February 18, 2020, at 12 p.m. ET.
General Admission tickets are $139 each.
Premium Admission tickets are $179 each.
VIP Admission tickets are $249 each.
*Note: You must be a Brewers Association or American Homebrewers Association member by February 16, 2020, for presale access.
Tickets for all guests include:
Unlimited craft beer and food pairings
Conversation with brewery luminaries
Event program with room for tasting notes
Unlimited non-alcoholic beverages
Commemorative tasting glass
Exclusive commemorative beer
Additional ticket information can be found on the SAVOR website.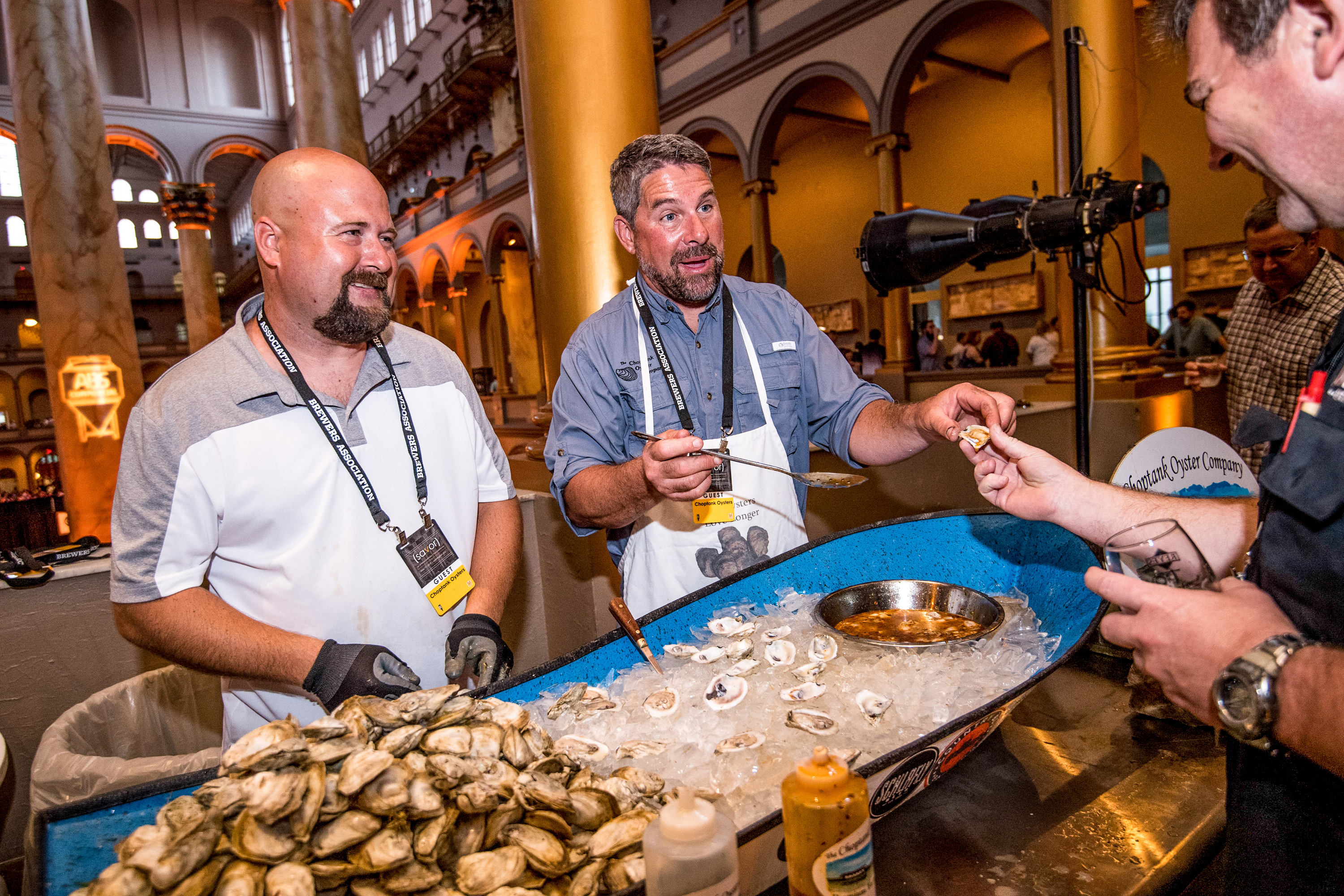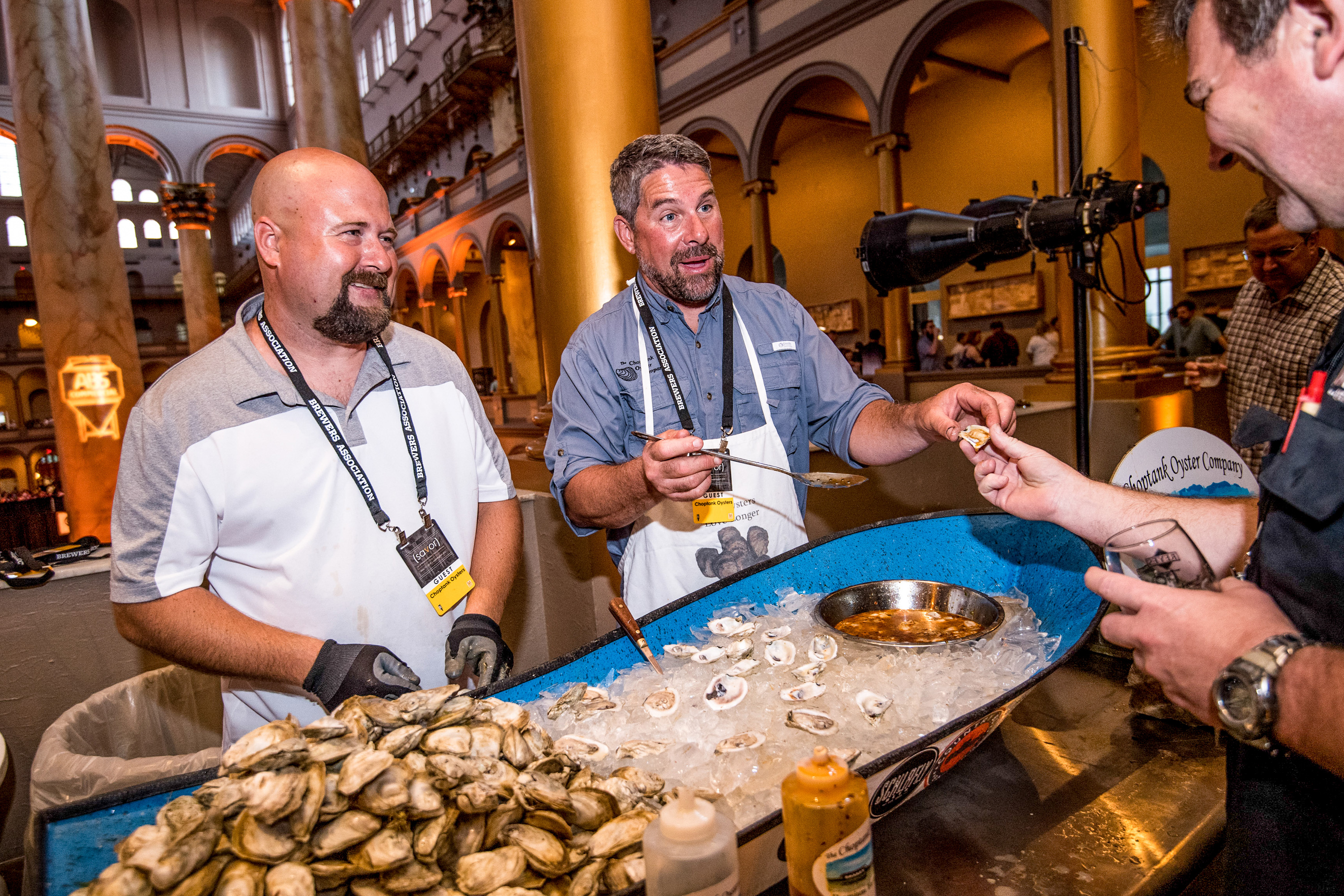 Here's a preview of the 100+ participating breweries that will be at SAVOR 2020.
SAVOR Brewery List:
13 Stripes Brewery – Taylors, SC
14 Cannons Brewing Company – Westlake Village, CA
2 Silos Brewing Company – Manassas, VA
3 Bridges Brewing – Venice, FL
3 Sons Brewing Co. – Dania Beach, FL
3 Stars Brewing Company – Washington, D.C.
Adroit Theory Brewing Company – Purcellville, VA
Alamo Beer Co. – San Antonio, TX
Alesong Brewing and Blending – Eugene, OR
Allagash Brewing Company – Portland, ME
Amor Artis Brewing – Fort Mill, SC
Arrowood Farms, LLC – Accord, NY
Atlas Brew Works – Washington, D.C.
Backyard Brewery – Manchester, NH
Barbarian Brewing – Garden City, ID
Begyle Brewing – Chicago, IL
Bhramari Brewing Company – Asheville, NC
BJ's Brewhouse – Boulder, CO
Bluejacket – Washington, D.C.
Board Room Brewing Company – Arlington, VA
Boston Beer Company – Boston, MA
Boulevard Brewing Company – Kansas City, MO
Brass Foundry Brewing Co. – Long Lake, MN
Brew Bus Brewing – Tampa, FL
Brew Gentlemen – Braddock, PA
BrewDog Brewing Company, LLC – Canal Winchester, OH
Brewery Ommegang – Cooperstown, NY
Caboose Brewing Company – Vienna, VA
CANarchy Craft Brewery Collective – Longmont, CO
Cape May Brewing Co. – Cape May, NJ
Central Waters Brewing Company – Amherst, WI
Cheluna Brewing Company – Aurora, CO
Cloudburst Brewing – Seattle, WA
COOP Ale Works – Oklahoma City, OK
Country Boy Brewing – Georgetown, KY
DC Brau – Washington, DC
Denizens Brewing Company – Silver Spring, MD
Deschutes Brewery – Bend, OR
Devil's Canyon Brewing Co. – San Carlos, CA
Dogfish Head Craft Brewery – Milton, DE
Drake's Brewing Co. – San Leandro, CA
Dynasty Brewing Company – Ashburn, VA
Elder Pine Brewing and Blending – Gaithersburg, MD
Escape Brewing Company – Trinity, FL
FiftyFifty Brewing Co. – Truckee, CA
Foothills Brewing – Winston-Salem, NC
Fremont Brewing – Seattle, WA
Front Royal Brewing Co. – Front Royal, VA
Garden Grove Brewing and Winery – Richmond, VA
Gnarly Barley Brewing – Hammond, LA
Great Escape Beer Works – Springfield, MO
Great Lakes Brewing Company – Cleveland, OH
Great South Bay Brewery – Bay Shore, NY
Hardywood Park Craft Brewery – Richmond, VA
Heavy Seas Beer – Baltimore, MD
Hi-Wire Brewing – Asheville, NC
Highland Brewing Company – Asheville, NC
Ivanhoe Park Brewing Co. – Orlando, FL
Lake Anne Brew House – Reston, VA
Land-Grant Brewing Company – Columbus, OH
Lexington Brewing & Distilling Co. – Lexington, KY
Maine Beer Company – Freeport, ME
Manor Hill Brewing – Ellicott City, MD
Melvin Brewing – Alpine, WY
Monday Night Brewing – Atlanta, GA
Mother Road Brewing Company – Flagstaff, AZ
New Holland Brewing Co. – Holland, MI
New Realm Brewing Co. – Atlanta, GA
Night Shift Brewing – Chelsea, MA
Ninkasi Brewing – Eugene, OR
North Country Brewing Company – Slippery Rock, PA
O'Connor Brewing Co. – Norfolk, VA
Odd Side Ales – Grand Haven, MI
Odell Brewing Company – Ft Collins, CO
Old Bust Head Brewing Co. – Vint Hill, VA
Parkway Brewing – Salem, VA
Perennial Artisan Ales – St Louis, MO
Port City Brewing Company – Alexandria, VA
Protagonist Beer – Charlotte, NC
Redbeard Brewing Company – Staunton, VA
Right Proper Brewing – Washington, D.C.
Roadhouse Brewing Company – Jackson, WY
Saranac Brewery/FX Matt Brewing Company – Utica, NY
Service Brewing Company – Savannah, GA
Shovel Town Brewery – North Easton, MA
Side Project Brewing – Maplewood, MO
Sierra Nevada Brewing Co. – Chico, CA
Silver Branch Brewing Co. – Silver Spring, M
Ska Brewing Co. – Durango, CO
Sloop Brewing Co. – Hopewell Junction, NY
Smoketown Brewing Station – Brunswick, MD
Societe Brewing Company – San Diego, CA
Spencer Brewery – Spencer, MA
Springdale Beer Company – Framingham, MA
Sterling Pig Brewery – Media, PA
Stoup Brewing – Seattle, WA
Switchback Brewing Company – Burlington, VT
The Bruery – Placentia, CA
The Lost Abbey – San Marcos, CA
Thompson Island Brewing Company – Rehoboth Beach, DE
Three Rivers Brewing Co. – Farmington, NM
Toms River Brewing – Toms River, NJ
Tröegs Independent Brewing – Hershey, PA
True Respite Brewing Company – Gaithersburg, MD
Tucker Brewing Company – Tucker, GA
Two Roads Brewing Company – Stratford, CT
Union Craft Brewing – Baltimore, MD
Urban Artifact – Cincinnati, OH
Urban South Brewery – New Orleans, LA
Urban Village Brewing Company – Philadelphia, PA
Vista Brewing – Driftwood, TX
West Sixth Brewing – Lexington, KY
Wheatland Spring Farm + Brewery – Waterford, VA
Wibby Brewing – Longmont, CO
Wooden Robot Brewery – Charlotte, NC
Zeroday Brewing Company – Harrisburg, PA
*Breweries subject to change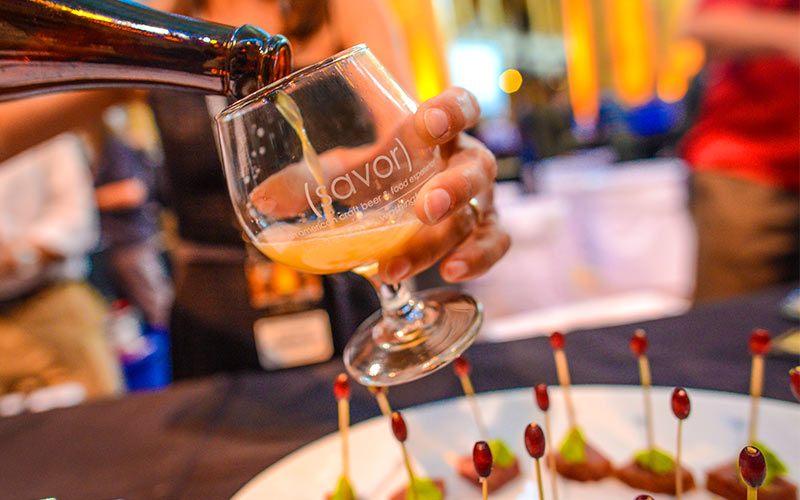 The Anthem
901 Wharf St. SW
Washington, D.C. 20024