Hammer & Stitch Brewing Celebrates One Year of Brewing with The Makers Fair
|
One year ago in the midst of the uncertainty of the COVID-19 pandemic, Hammer & Stitch Brewing opened its doors to its brewery in Northwest Portland. Due to this uncertainty the brewery never hosted an all-out grand opening celebration.
Now one year later, Hammer & Stitch Brewery will host its One Year Anniversary with The Makers Fair on Saturday, October 9th. The afternoon block party in partnership with Makers Union PDX will take place in front of the brewery from Noon-6:00pm.
Over 35 local makers of artfully crafted goods will converge in Slabtown in front of Hammer & Stitch Brewing. Entry is free and all ages are welcome. Of course you need to be of legal drinking age to enjoy the skillfully crafted beer from Ben Dobler and Cameron Murphy of Hammer & Stitch!
RSVP here to enter to win one of several fabulous prizes including a $25 coupon to use at any Maker booth, locally made goods, and craft beer on Saturday! The Makers Fair will be following all CDC guidelines around COVID-19, so please bring a mask and be respectful.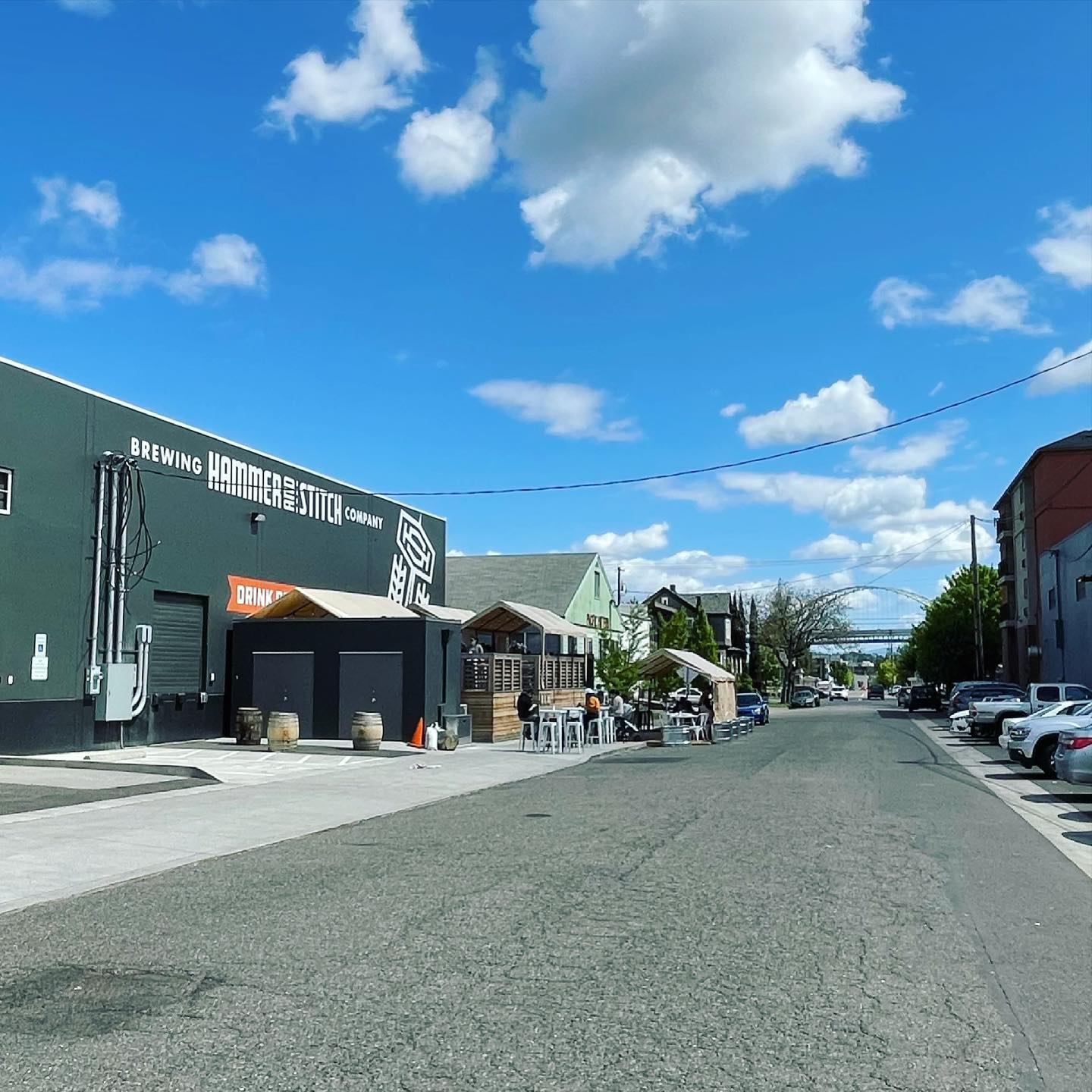 Hammer & Stitch Brewing is open Wednesday – Sunday at 11:30 each day. The brewery offers its new Happy Hour from 2:00-5:00pm daily with $1.00 off pints of its Standards and food specials. To learn about all upcoming events with Hammer & Stitch Brewing click here.
Hammer & Stitch Brewing
2377 NW Wilson St.
Portland, OR 97210