Gigantic Brewing Reimagines Catch 23 with Hopsteiner X13459 Experimental Hop
|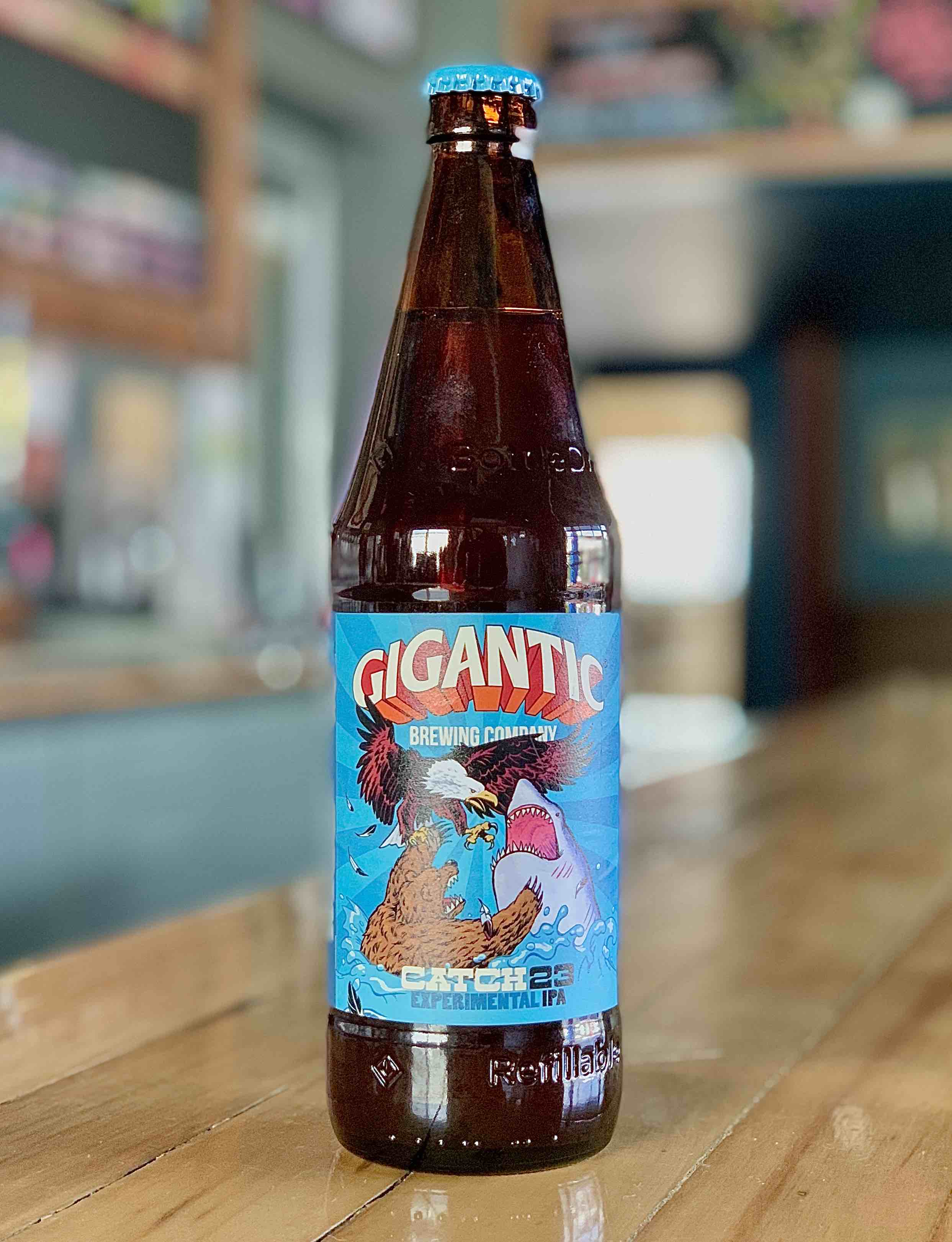 One of Gigantic Brewing's most popular beer labels has been for its Catch 23 that features the conundrum of a Shark vs. Eagle vs. Bear battle royale. Who wins this fight? Well we feel that the craft beer drinker does as the brewer returns with a reimagined version of this beer with a new experimental hop!
When Catch 23 was first released a handful of years ago, it featured Experimental Hop 527 in a Pale Ale. Unfortunately, they stopped growing 527 – that's how it goes with experimental hops. So to create something new, Gigantic reinterpreted this beer as an IPA and now uses the brand new Hopsteiner X13459 hop.
Catch 23 IPA features the new and exciting Hopsteiner X13459 hop as it's known for having a sweet citrus, tropical, floral, peach and berry aroma and flavor. Now Gigantic plans to continue brewing Catch 23 every year, using a new experimental hop each time.
"To us, this beer is a blend of the old and the new," said Van Havig, Master Brewer and Gigantic Co-Founder, in a statement. "There's an early 90's floral influence, plus the intensity of modern beers. It tastes like a great combination with the past and the present."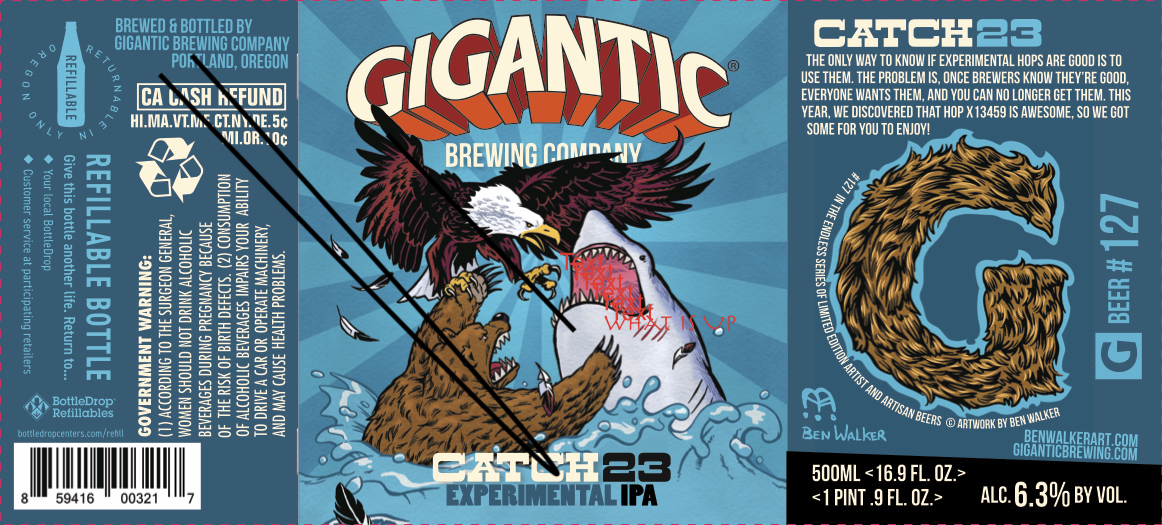 Back by popular demand, Gigantic also have Catch 23 label art t-shirts! You too can represent Gigantic's arguably most famous beer label and support your local brewery at the same time. The Catch 23 label was created by artist Ben Walker, who loves making art and making people laugh. He's created show posters for comedians like Dana Gould and Maria Bamford, animation for the Adam Carolla Show, and original portraits of several comedians who hang in San Francisco's legendary Cobb's Comedy Club. Order your t-shirt today at www.giganticbrewing.com.
Catch 23 IPA is now available in 500mL BottleDrop Refillable bottles and on draft at both Gigantic Brewing locations in Portland and at bottle shops across the Pacific Northwest. You can also order home delivery at www.GiganticBrewing.com.