2022 Honey Beer Competition Winners Announced
|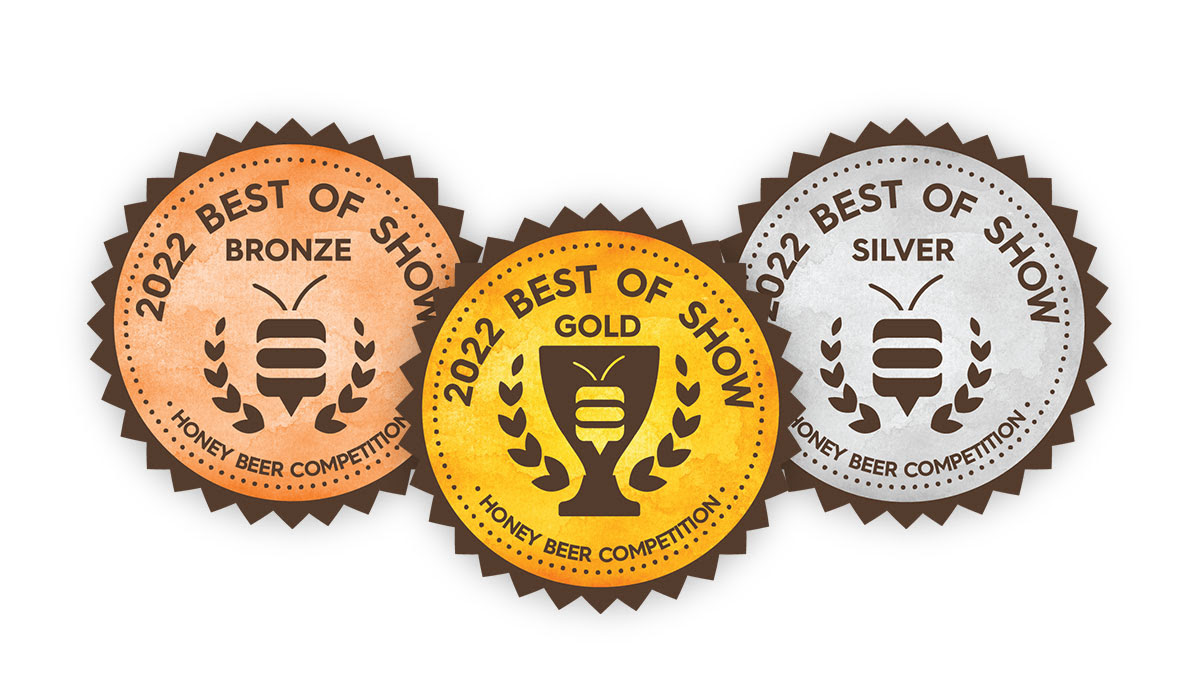 This morning the 2022 Honey Beery Competition winners were announced. Now in its eighth year and hosted by the National Honey Board, this year's competition saw over 240 beers entered and Liquid Art Brewing's 'Honey Sucker Pils' took home Gold.
The Honey Beer Competition was judged by BJCP-certified judges and featured 12 beer style categories, a cider, hard seltzer and design category. The submitted beers were judged on their aroma, appearance, flavor, mouthfeel and the role honey played in the beer.
Best of Show medals went to Liquid Art Brewing Company with a Gold, Nansemond Brewing Station with a Silver and Sahale Ale Works with a Bronze.
Regionally here in the Pacific Northwest there were two breweries that received medals at the 2022 Honey Beer Competition. Dwinell Country Ales from Goldendale, Washington dominated the Sours category with a Gold for Homegrown and a Silver for Fool's Gold. Three hours south in Bend, Oregon, 10 Barrel Brewing was awarded a Silver in the General Ale category for its You're on Mute.
Here's a complete list of all of the winners that were announced this morning.
2022 Honey Beer Competition Winners:
General Lager
GOLD — Honey Sucker Pils, Liquid Art Brewing Company, Chambersburg, PA
SILVER — Tiny Bomb, Wiseacre Brewing Company, Memphis, TN
BRONZE — Buzz'n Lager, Streetcar 82 Brewing Co, Hyattsville, MD
General Ale
GOLD — MYSTIC MAIDEN HEATHER ALE, Nansemond Brewing Station, Suffolk, VA
SILVER — You're on Mute, 10 Barrel Brewing Co, Bend, OR
BRONZE — Honey Blonde, Central Waters Brewing Co, Amherst, WI
Amber / Brown Ales
GOLD — Stardog, Mathews Brewing Company, Lake Worth, FL
SILVER — Bumble Bear, Lakefront Brewery, Milwaukee, WI
BRONZE — HUBS BEENUT BUTTER, Nansemond Brewing Station, Suffolk, VA
Belgian-Style Ales
GOLD — Rippling Waters, Central Waters Brewing Co, Amherst, WI
SILVER — Sunny Honey Saison, Atlas Brew Works, Washington, DC
BRONZE — Honey, I'm Home, Odyssey Beerworks, Arvada, CO
Fruit, Vegetable and Spice Beer
GOLD — Spicer St, Akronym Brewing, Akron, Ohio
SILVER — Simply Twisted Raspberry Habanero Imperial Honey Blonde, Simple Machine Brewing Company, Phoenix, AZ
BRONZE — Amy, Big Beach Brewing Company, Gulf Shores, AL
IPAs
GOLD — Deseret IPA, Bewilder Brewing Co, Salt Lake City, UT
SILVER — Pollendrome DIPA, Kinsmen Brewing, Milldale, CT
BRONZE — Honeyshot, Alvarium Beer Co, New Britain, CT
Braggots
GOLD — Tow City, Obscurity Brewing Co, Elburn, IL
SILVER — Future Sailors, Evil Czech Brewing, Mishawaka, IN
BRONZE — Frontier Blueberry Braggot, Chanhassen Brewing Company, Chanhassen, MN
Stouts / Porters
GOLD — Big Snail, Jackie O's Brewery, Athens, OH
SILVER — Second Helping, Mathews Brewing Company, Lake Worth, FL
BRONZE — Abandon the Halogens, Jackie O's Brewery, Athens, OH
Wheat Beer
GOLD — Heat Waves Ginger Beer, Sahale Ale Works, Grafton, WI
SILVER — Orange Ave Wit, Coronado Brewing Company, Coronado Island, CA
BRONZE — Break of Jawn, Fifth Hammer Brewing Company, Long Island City, NY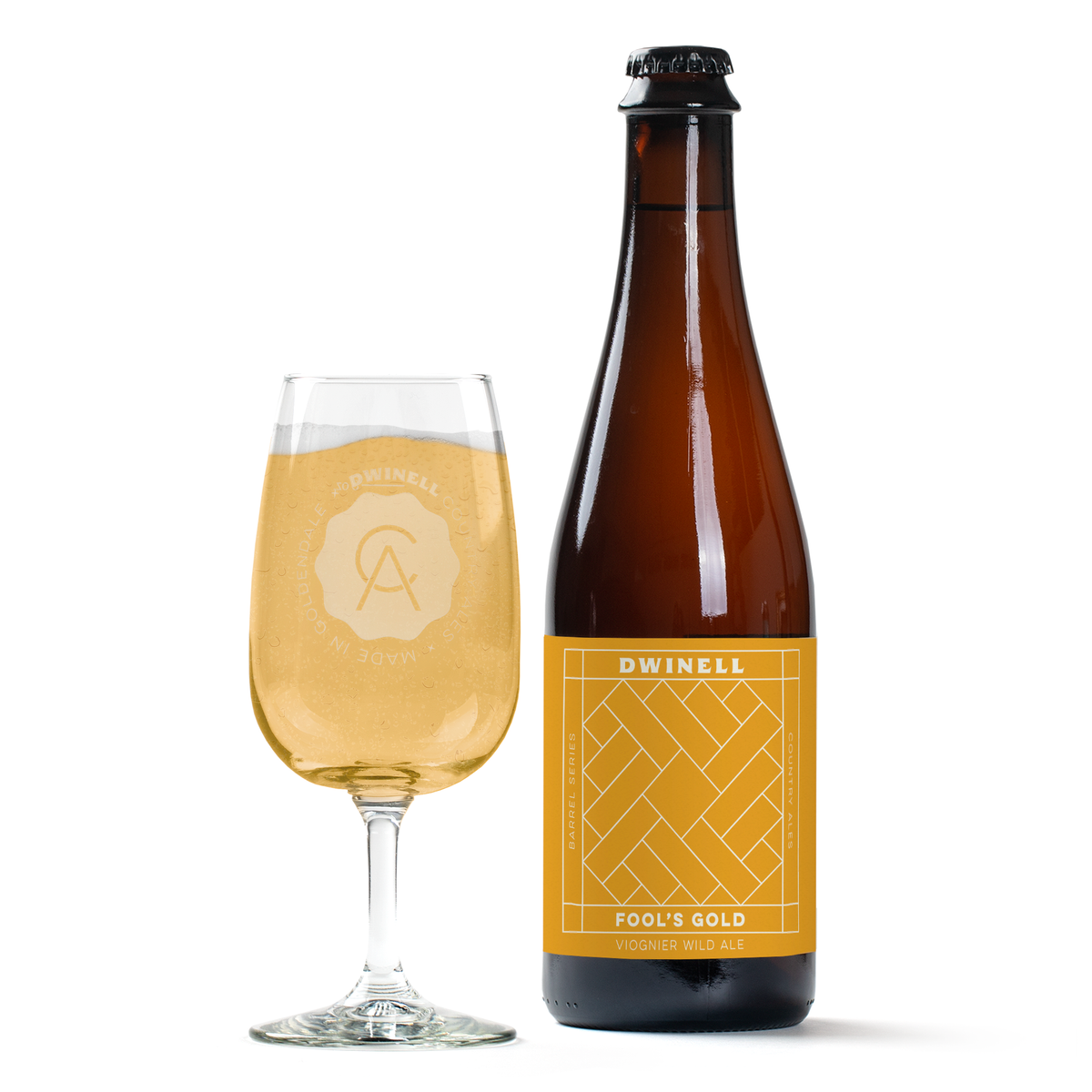 Sours
GOLD — Homegrown, Dwinell Country Ales, Goldendale, WA
SILVER — Fool's Gold, Dwinell Country Ales, Goldendale, WA
BRONZE — Incredulous Laughter, Threes Brewing, Brooklyn, NY
Barrel Aged
GOLD — Honey Vanilla Fig Saison, Whistle Hop Brewing Company, Fairview, NC
SILVER — BBA 25,000 Twinkle Lights, Eighty-Three Brewery, Akron, OH
BRONZE — Chardonnay BA Farmhouse, Spice Trade Brewing, Arvada, CO
Other
GOLD — Kotbusser, Six Capital Brewing, Aurora, CO
SILVER — Honey Cocoa Weiszenbock, Alamo Beer Co, San Antonio, TX
BRONZE — Mesquite Imperial Brown, Alamo Beer Co, San Antonio, TX
Hard-Seltzer
GOLD — Raspberry Chamomile Hydromel, Whistle Hop Brewing Company, Fairview, NC
SILVER — Blackberry Mojito Hydromel, Whistle Hop Brewing Company, Fairview, NC
BRONZE — Bee's Knee's Hard Seltzer, Dangerous Man Brewing, Minneapolis, MN
Cider
GOLD — Gala Cyser, Williamson Mead and Brewing, Bakersfield, CA
SILVER — 40 Myke Myke, Cider Corps, Mesa, AZ
BRONZE — Granny's Apple Pie, The Dahlonega Brewery, Dahlonega, GA
Design
GOLD — Hive Vibe, Beachwood Blendery, Long Beach, CA
Best of Show 
GOLD — Honey Sucker Pils, Liquid Art Brewing Company, Chambersburg, PA
SILVER — MYSTIC MAIDEN HEATHER ALE, Nansemond Brewing Station, Suffolk, VA
BRONZE — Heat Waves Ginger Beer, Sahale Ale Works, Grafton, WI