Registration is Now Open for the 2024 World Beer Cup
|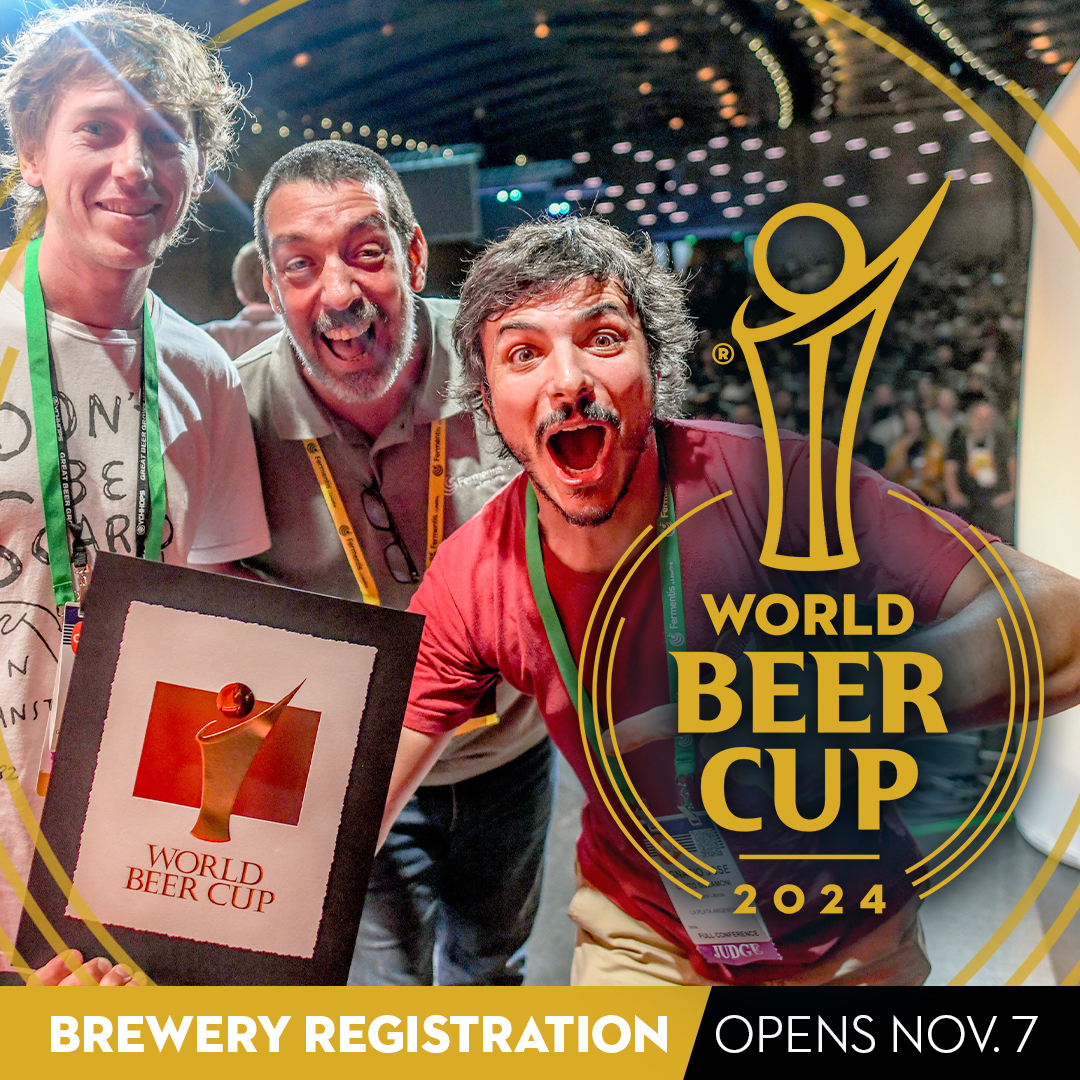 It's that time of year again when the Brewers Association puts out its call to action inviting breweries from around the globe to register its beers for next year's World Beer Cup. Now held yearly, the World Beer Cup will be held in conjunction with the Craft Brewers Conference (CBC) when it takes place in late April 2024 in Las Vegas, Nevada. Registration is now open and closes on December 7, 2023.
"Year after year, the World Beer Cup continues to be the heartbeat of our global brewing community, a stage where we raise a toast to the excellence, passion, and innovation of the best pints in the world," said Chris Williams, competition director. "As we embark on this sensational journey toward the 2024 competition, I am excited to see what brews these exceptional breweries bring to this year's competition. Get ready to be amazed because this year, the World Beer Cup is about to set the brewing world on fire!"
In 2023, the prestigious competition saw 10,213 entries from 2,376 breweries representing 51 different countries. The event was annualized last year because of high demand.
Winners of the 2024 World Beer Cup will be announced on April 24, 2024, at The Venetian in Las Vegas, NV at the Brewers Association's annual Craft Brewers Conference & BrewExpo America (for which super earlybird registration opens on December 5, 2023). The award ceremony will also be livestreamed on The Brewing Network.
Additional information on the competition, application process, shipping consolidation points, and more, can be found on WorldBeerCup.org. The World Beer Cup is made possible through the generous support of its sponsors: ABS, Fermentis, First Key, Haas|BarthHaas, Rahr Malting Co., Sahm, and Siemens.