Reuben's Brews Earns Two 2020 GABF Medals & Remains Most Awarded Brewery in Washington State
|
During its eight amazing years in business, Reuben's Brews has been awarded quite a few brewing awards. This past weekend at the 2020 Great American Beer Festival (GABF), Reuben's was awarded a Silver and Bronze Medal. This brings its medal count from beer awards to a staggering count of 275 medals, the most of any brewery in the Evergreen State.
Last Friday, Reuben's took home two of the 16 total medals awarded to breweries in Washington State. This was the fourth most of any state. REUBEN'S CRUSH received a Silver medal in the highly competitive "Juicy or Hazy Strong Pale Ale" category, and FRESH HOP HAZEALICIOUS earned a Bronze medal in the prestigious "Fresh Hop Beer" category. Reuben's was one of fewer than 30 breweries around the country to win multiple medals!
"We're chuffed to be recognized this year in two really popular categories", said Reuben's Co-Founder Adam Robbings, in a statement. "Our approach is about creating a wide breadth of beer styles that are always balanced and drinkable. And we've now won GABF medals in several different categories – from Hazy IPAs and West Coast IPAs to Stouts, Barleywines, and Sours. Awards aren't the goal, of course, but the awards are nice because they tell us that we're achieving our high standards and brewing products that will hopefully help people grow their love of beer."
In honor of last weekend's GABF Medals, Reuben's is offering a variety its GABF medal winners on tap at their Taproom location in Seattle's Ballard Neighborhood. Look for GOSE (Gold in 2015 and 2016), NITRO DRY STOUT (Bronze in 2015), TRIUMVERATE IPA (Gold in 2017), THREE RYES MEN (Bronze in 2019), and two different REUBEN'S CRUSH Hazy IPAs (Silver this year).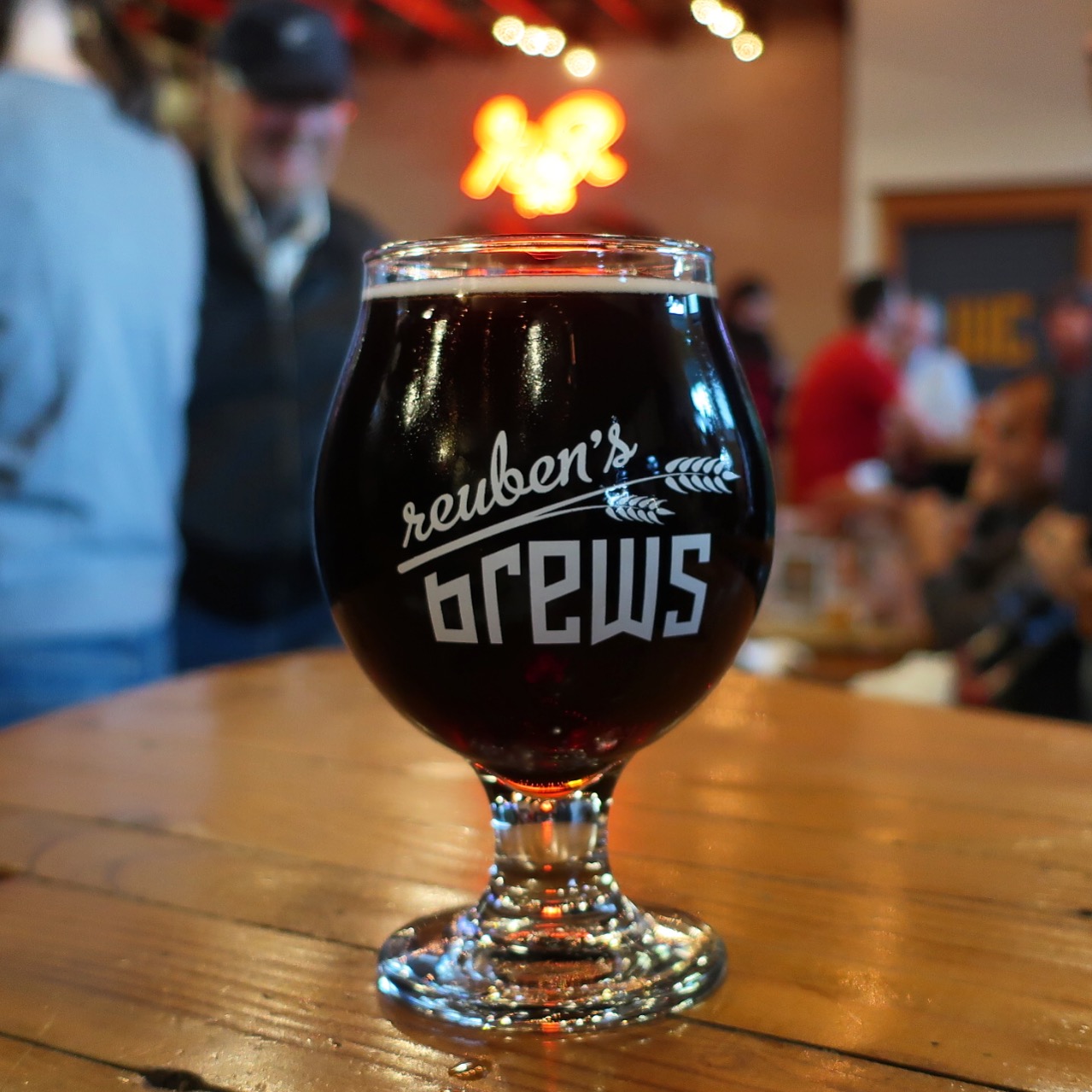 The Taproom is open daily from Noon-9:00pm. The space has been updated for the times and features an expanded outdoor seating area and a new To-Go Store. They strictly adhere to all current state and local health precautions to keep both their customers and their team safe. Reuben's Brews other location, The Brewtap, remains closed during the pandemic.
Reuben's Brews – The Taproom
5010 14th Ave NW
Seattle, WA 98107