Brewers Publications Presents: Brewing with Cannabis: Using THC and CBD in Beer
|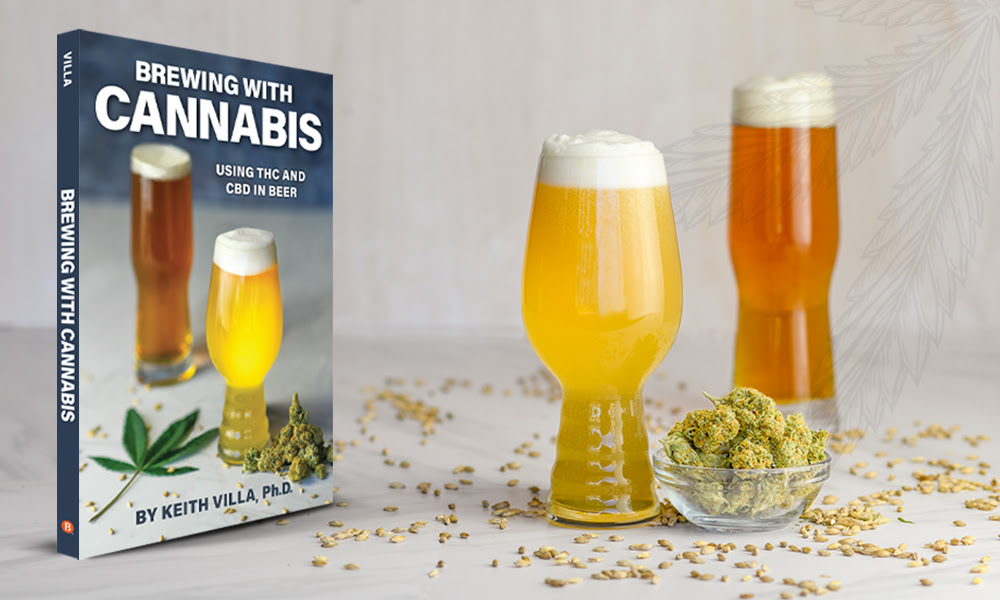 Boulder, Colo. • July 12, 2021 — With craft brewers continuing to push the envelope on ingredient innovation, Brewing with Cannabis: Using THC and CBD in Beer, the latest release from Brewers Publications®, is essential reading for those seeking information on the responsible and legal use of cannabis in brewing.
Author Keith Villa, Ph. D., is a trailblazer in the rapidly growing market of non-alcoholic cannabis-infused beers as the brewmaster and co-founder of CERIA Brewing, based in Arvada, Colorado. In 2018, CERIA made Colorado brewing history with the state's first THC-infused, non-alcoholic, craft beer. Mr. Villa began his decades-long brewing career as founder and head brewmaster of Blue Moon Brewing Company, an operating unit of MillerCoors, where he retired after 32 years. In addition to practical instruction and recipes, Villa explores the unique characteristics of cannabis plants and the similarities to hops, as well as the physiological effects of terpenes and cannabinoids.
"As the stigma around cannabis continues to dissipate, it is my aim to bring cannabis to the people in a form that's socially acceptable," said Villa. "Brewing with Cannabis: Using THC and CBD in Beer, is a science-based guide for brewers at any scale, providing the information they need to learn about cannabis and to legally and responsibly enjoy a different type of beer."
Written for professional craft brewers and avid homebrewers alike, Brewing with Cannabis: Using THC and CBD in Beer is on sale now at BrewersPublications.com and available for preorder at book retailers. From July 12 through July 19, Brewers Association and American Homebrewers Association members receive an exclusive 25% off the retail price of $19.95 and all BrewersPublications.com orders receive free standard shipping with the purchase of Brewing with Cannabis.
Brewers Publications supports the mission of the Brewers Association by publishing books of enduring value for amateur and professional brewers, as well as titles that promote understanding and appreciation of American craft beer. With more than 60 titles to choose from, Brewers Publications is the leading publisher of contemporary and relevant brewing literature for today's craft brewers, homebrewers, and beer enthusiasts. Those interested in reviewing Brewing with Cannabis: Using THC and CBD in Beer may request a review copy here. To schedule an interview with the author, please contact Erin Key, Backbone Media. For more information, please visit the Brewers Publications website.
Brewing with Cannabis: Using THC and CBD in Beer
Author: Keith Villa
ISBN: 978-1-938469-69-5
EISBN: 978-1-938469-70-1
Size: 6″ x 8.875″, 250 pp
Format: Paperback
Cover Price: $19.95
Publication Date: August 2, 2021