3rd Annual Boone's Ferry Autumn Ale Fest at McMenamins Old Church & Pub
|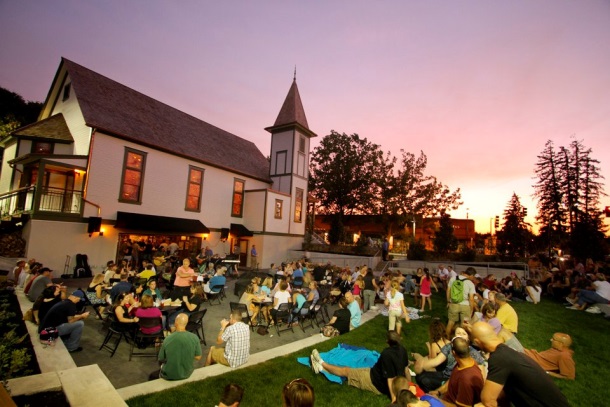 The 3rd Annual Boone's Ferry Autumn Ale Fest returns to McMenamins Old Church & Pub in Wilsonville, Oregon on November 14. Now in its 31st year of brewing beers at McMenamins across the Pacific Northwest, this annual fall beer fest will feature 17 seasonal ales. Nine beers will be from McMenamins breweries while the other eight beers will be from McMenamins alumni.
Festivities will kick off at 11:00am and will last until 10:00pm. Admission is free and all ages are welcome to attend. There will be live music beginning at 6:00pm from Beach Fire, a psychedelic indie rock group and followed by Life During Wartime, a Talking Heads tribute band. There will also be brewery tours, spirits tastings and a history discussion on brewing and its ingredients.
Breweries in attendance from McMenamins include Thompson, West Linn, Concordia, Crystal, Old Church, Edgefield, Old St. Francis, Hillsdale and John Barleycorns. To round out the 17 breweries the McMenamins alumni breweries will feature beers from Burnside Brewing Company, Double Mountain Brewery, Two Kilts Brewing Company, Fire on the Mountain Brewing, Ecliptic Brewing, Fort George Brewery and Cascade Barrel House.
The day's schedule:
Distillery Tasting: Noon – 4:00pm
History talk, "What Brewers Brewed & Growers Grew": Noon – 1:00pm
Brewery Tours: 1:00 – 5:00pm
Live Music:
Beach Fire: 6:00 – 7:30pm
Life During Wartime: 8:00 – 10:00pm
McMenamins Old Church & Pub
30340 SW Boones Ferry Road
Wilsonville, OR 97070