3rd Annual Portland Craft Beer Festival Returns June 30-July 2, 2017
|
As Portland becomes a popular travel destination for the 4th of July weekend, the beer festival that was founded two years ago has become a staple on the beer festival circuit. From June 30th-July 2nd the Portland Craft Beer Festival (PCBF) returns for its third year bigger and better than ever.
Joseph Sundberg, Rodney Woodley, and Christopher Rhodes founded PCBF with a concept to highlight the massive amount of beer being produced within Portland's city limits using our Bull Run fed water. This premise of Portland only beers being poured in a festival setting had been overlooked until the inception of the festival. The trio did a great job a finding a park that had been used for Cider Summit with Fields Neighborhood Park in Portland's Pearl District. With the Rose City home to around 70 or so breweries this festival has grown into its own self in its two short years.
But to take this even further, PCBF will celebrate a micro region of breweries at its festival. For 2017 the festival will feature Oregon and Washington breweries located in the Colombia River Gorge, or better known as Breweries In the Gorge (B.I.G.). This list of breweries pouring at PCBF for the very first time includes 54°40′ Brewing Co, Backwoods Brewing, Double Mountain Brewery, Everybody's Brewing, Full Sail Brewing, pFriem Family Brewers, and Sedition Brewing Company.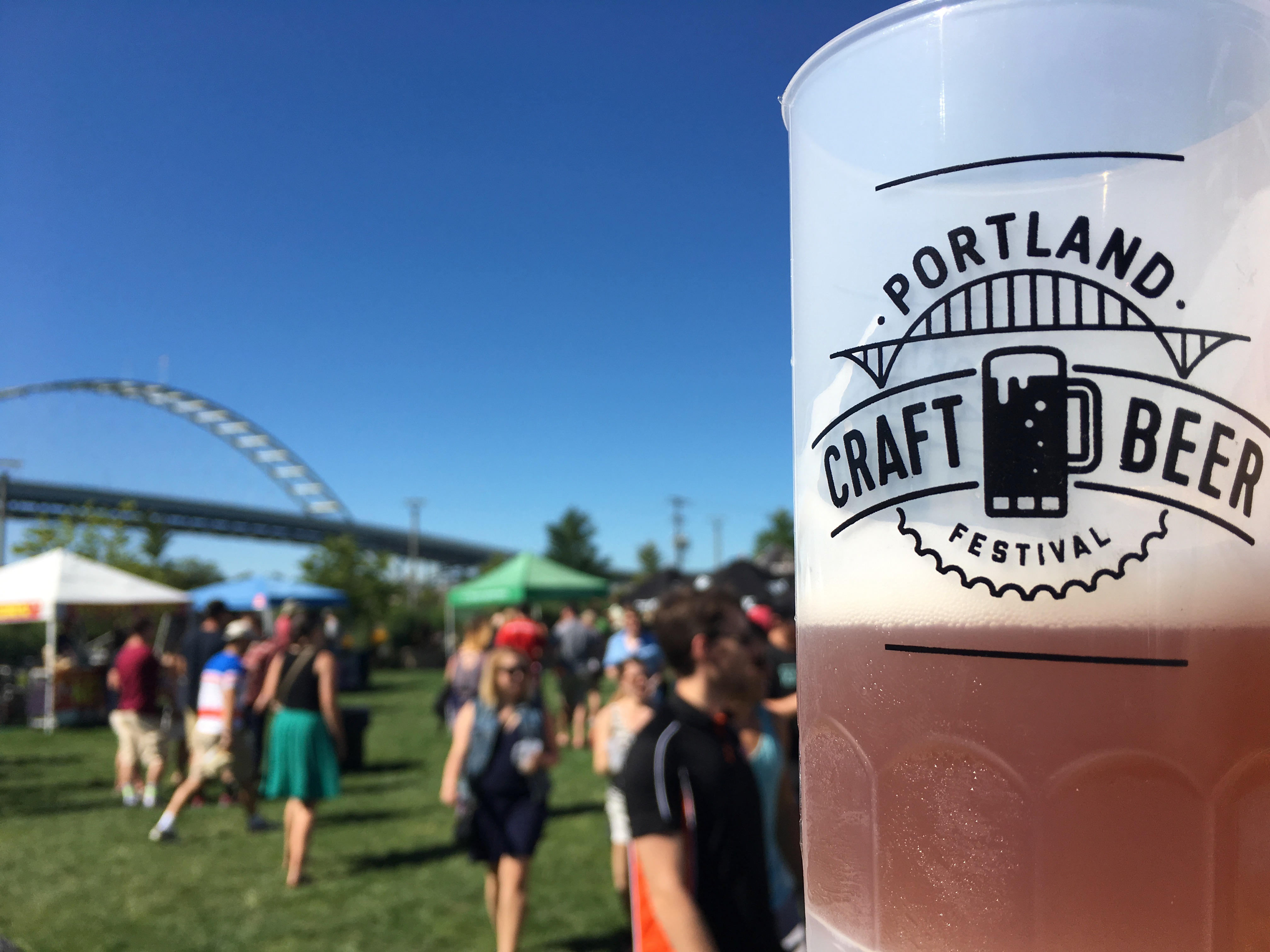 An additional new feature at the festival this year is honoring Oregon's oldest craft brewery. BridgePort Brewing was founded in 1984 and still resides in its original location just a few blocks west of the festival grounds. For the 2017 PCBF, BridgePort will host a signature tent featuring a few offerings from its nearby brewery.
The festival will also feature a few new Portland based breweries this year. This list of first time festival breweries includes Wayfinder Beer, Rosenstadt, Tuebor, Ross Island, Mt Tabor Brewing and Gateway.
PCBF will return with its Beer Slushie machine and for 2017 it will be filled with Widmer Brothers Brewing Hefe Berry Lime beer. There will also be cider from Cider Riot!, Swift, New West and Reverend Nat's Hard Cider, as well as fizzy fruit based wine from Hi-Wheel, plus wine from Coopers Hall and & Portland Sangria.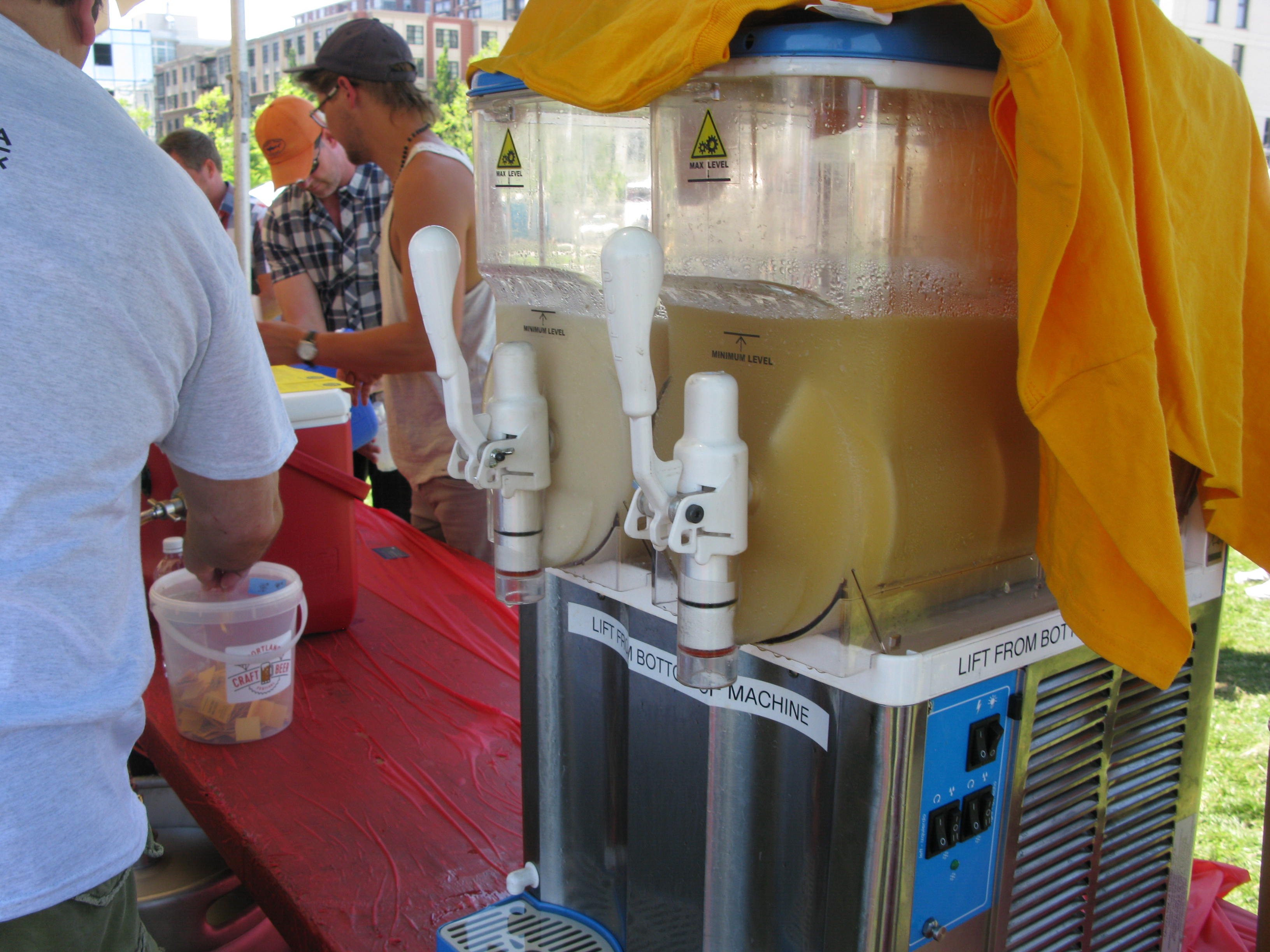 The complete list of beers is now live via Taplister, one of the festivals new sponsors. The PCBF beer list can be viewed by beer style by clicking here.
2017 PARTICIPATING BREWERIES, CIDERIES & WINERIES:
10 Barrel Brewing Co
Alameda Brewing
Back Pedal Brewing
Baerlic Brewing
Base Camp Brewing
Bridgeport Brewing
Breakside Brewery
Burnside Brewing
Cider Riot!
Coalition Brewing
Columbia River Brewing
Commons Brewery
Coin Toss Brewing
Coopers Hall Winery
Culmination Brewing
Deschutes Brewery
Ecliptic Brewing
Ex Novo Brewing
Fat Heads Brewery
Gateway Brewing
Gigantic Brewing
Grixsen Brewery Co
Ground Breaker Brewing
Hi-Wheel Fizzy Wine Co.
Hopworks Urban Brewery
Kells Brewing
Laurelwood Brewing
Lompoc Brewing
McMenamins Oak Hills
Migration Brewing
Montavilla Brew Works
Mt. Tabor Brewing
Natian Brewery
Oregon Mead and Cider Company
New West Cider
Occidental Brewing Co
Old Town Brewing
Ordnance Brewing
Pints Brewing Company
Pono Brewing Company
Portland Brewing
Portland Sangria
Pyramid Brewing
Reverend Nat's Hard Cider
Rock Bottom Brewery
Ross Island Brewing
Rosenstadt Brewery
Royale Brewing
Sasquatch Brewing Company
Stormbreaker Brewing
Swift Cider
Tuebor Brewing Company
Uptown Market Brewing
Wayfinder Beer
Widmer Brothers Brewing
Zoiglhaus Brewing Co
Advance tickets to the 2017 PCBF are currently on sale with two options via Bold Type Tickets. VIP tickets are $35.00 ($39.16 after fees) and include an exclusive VIP mug and 15 tickets for larger 6 oz taster pours. Availability is limited and VIP tickets may not be available at the door. General Admission tickets are $25.00 ($28.54 after fees) in advance and include a mug/cup with 15 beer tickets. Tickets at the door will be $25.00 cash and will receive a mug/cup with only 10 beer tickets.
Wristband and tickets are good for the entire 3-day festival. With some exceptions for special beers or wine, 1 ticket will yield one 4 oz pour and 4 tickets will buy a full pour. Additional tickets will be available for purchase during festival at $1.00 apiece.
Make sure to bring cash, as the PCBF is a cash only venue. There will be two ATMs on site – one inside the festival and the other outside the gate.
Beyond all of the drinking there will be food vendors and games. Enjoy the timeless fun of table tennis all weekend with Pips & Bounce! In addition to ping pong, there will be corn hole games, hula hoops, and more. Food Vendors include The Dump Truck. PDX Sliders, Pig Sauce Co, HOTLIPS Pizza, and Urban German.
The Portland Craft Beer Festival partners with CaskAide, Inc. to raise money for charity. This non-profit organization is teaming up with TryHops for 2017. In 2016 CaskAide donated almost $10,000 to its charities.
Dates & Hours:
Friday, June 30th Noon – 10pm (21+ Only)
Saturday, July 1st Noon – 10pm (21+ Only)
Sunday, July 2nd Noon – 7pm (Family Day)
Fields Neighborhood Park
1099 NW Overton St
Portland, OR 972009