Away Days Brewing Announces Beer List for Cask Fest 2020
|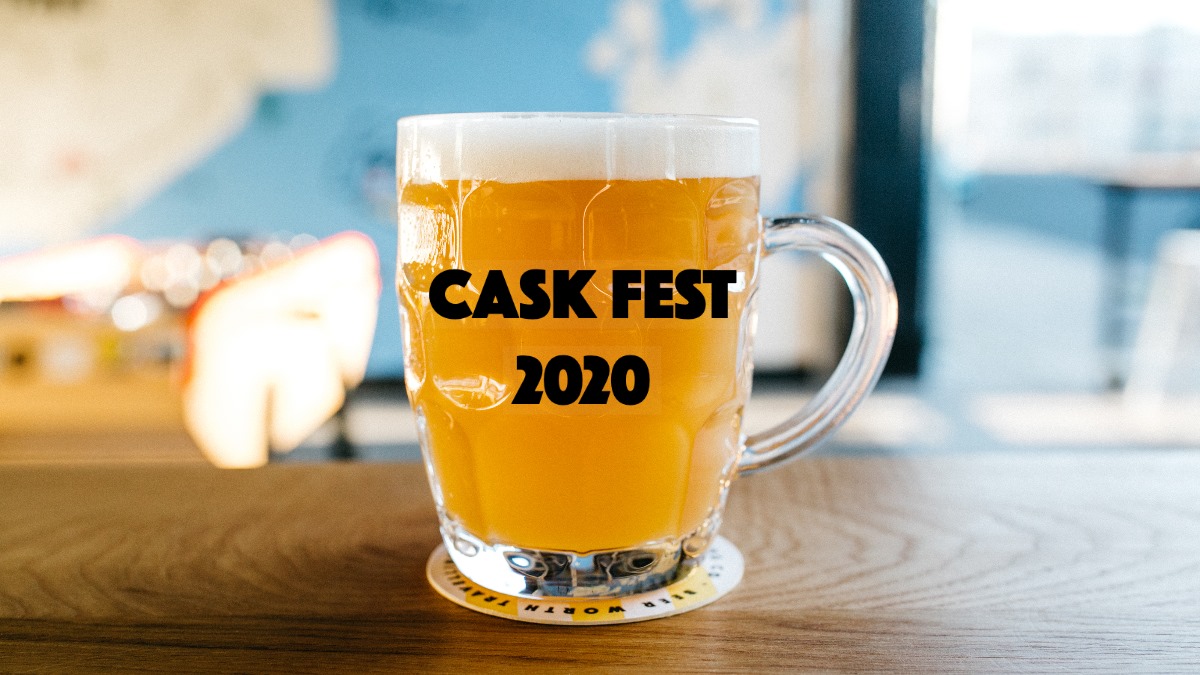 Cask conditioned ales will be the focus on Saturday when Away Days Brewing Co., the new(ish) brewery behind the Toffee Club, hosts Cask Fest 2020. The brewery will be pouring a selection of ten cask-conditioned beers on the day, served in full or half pint pours.
Cask ale is a traditional ale, sometimes known as real ale, that is an English brewing tradition. This cask-conditioned beer takes much more effort and care from the brewer or cellar person to bring to the consumer. The beer is racked into the cask unpasteurized and unfiltered to further condition the beer. After the beer has fully matured it is served utilizing gravity or a hand pump on a beer engine at cellar temperature (52 to 57 degrees F). This presentation of the beer creates a soft, full-flavored, living expression of a beer that is unique from cask to cask and even pint to pint.
Cask Fest will take place on Saturday, February 22nd beginning at Noon and will continue until the casks are gone. In addition to real ale from Away Days Brewing, there will also be real ale from Level Beer, Machine House Brewery, Upright Brewing, Baerlic Brewing and Gigantic Brewing, plus a cask cider from Reverend Nat's Hard Cider.
Tickets to Cask Fest are $15 and are available at Eventbrite or at the Away Days taproom. Each ticket comes with a 20oz Away Days branded mug and a first beer. Tickets aren't required to visit; however the mugs are limited and may run out! To purchase your mug, click here.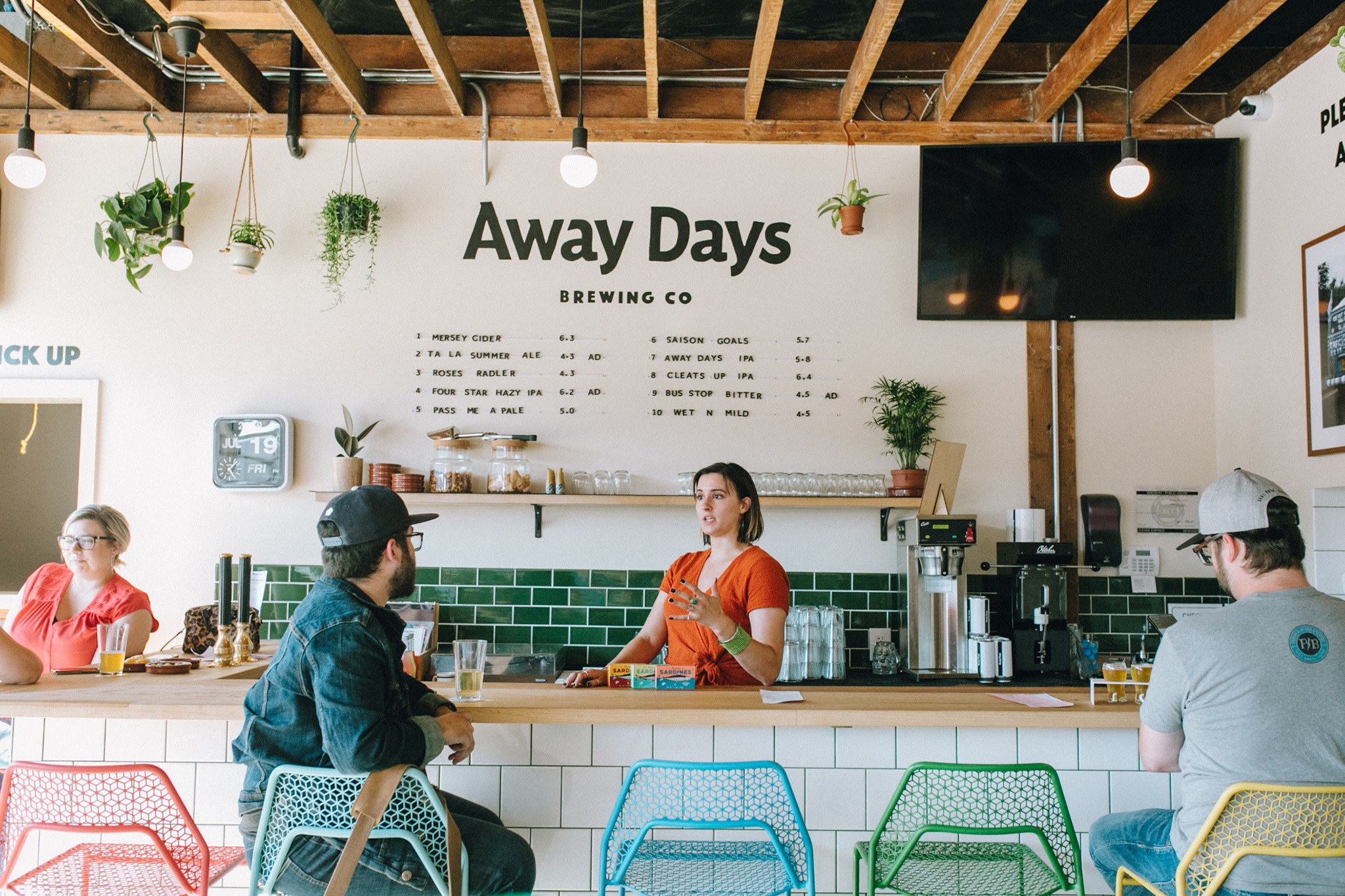 Here's a preview of the tap list for Cask Fest…
Away Days Cask Fest Beer List:
Gareth Pale by Away Days Brewing Co.
Style: American Pale
ABV: 4.6%
Description: A classic hopped up pale! Gareth has everything you need in a pleasantly pale pint. An homage to, arguably, the greatest American craft beer.
Post Match Pilsner by Away Days Brewing Co.
Style: Italian Style Pilsner
ABV: 4.8%
Description: A bright and aromatic Pilsner perfect for the Northwest beer drinker. We use three expressive European hops and a generous dry hopping in this Italian-style Pilsner. The hopping rates create a complex profile without sacrificing drinkability.
Match of the Day IPA by Away Days Brewing Co.
Style: West Coast IPA
ABV: 6.2%
Description: A West Coast IPA classic. Simcoe and Mosaic go head to head in an age-old rivalry.
Dream Life by Baerlic Brewing Co.
Style: Farmhouse Ale
ABV: 4.8%
Description: A farmhouse ale brewed with sea salt, Meyer lemons and Triskel hops. A subtle balance of hay, fresh cut spring flowers and sweet citrus lay over a rustic malt bill of doughy wheat and pilsner malt.
LP Stout by Gigantic Brewery
Style: Stout
ABV: 5.7%
Sit back and get deep into the groove. Enjoy a sublime state of smooth, with notes of espresso, chocolate, and roast backed by a touch of caramel sweetness. A stout with a warm sound and lots of low-end punch.
Throwing a Wobbly by Level Beer
Style: English-Style Brown
ABV: 51%
Description: English-Style Brown Ale.
Oatmeal Stout by Machine House Brewery
Style: Oatmeal Stout
ABV: 6.2%
Description: Full bodied Stout brewed with Roasted Barley and Oats.
Cambridge Bitter by Machine House Brewery
Style: English Ordinary Bitter
ABV: 3.8%
Description: Traditional Ordinary Bitter brewed with Golden Promise malt from Norfolk, England, and UK grown Progress hops.
Put a Raven on It by Reverend Nat's Hard Cider
Style: Barrel-aged Cider
ABV: 6.9%
Schade IPA by Upright Brewing
Style: American IPA
ABV: 6.7%
Description: Straight up IPA with mosaic, vic secret, galaxy, and cascade hops. Fermented with American ale yeast, cask conditioned with Yorkshire ale yeast.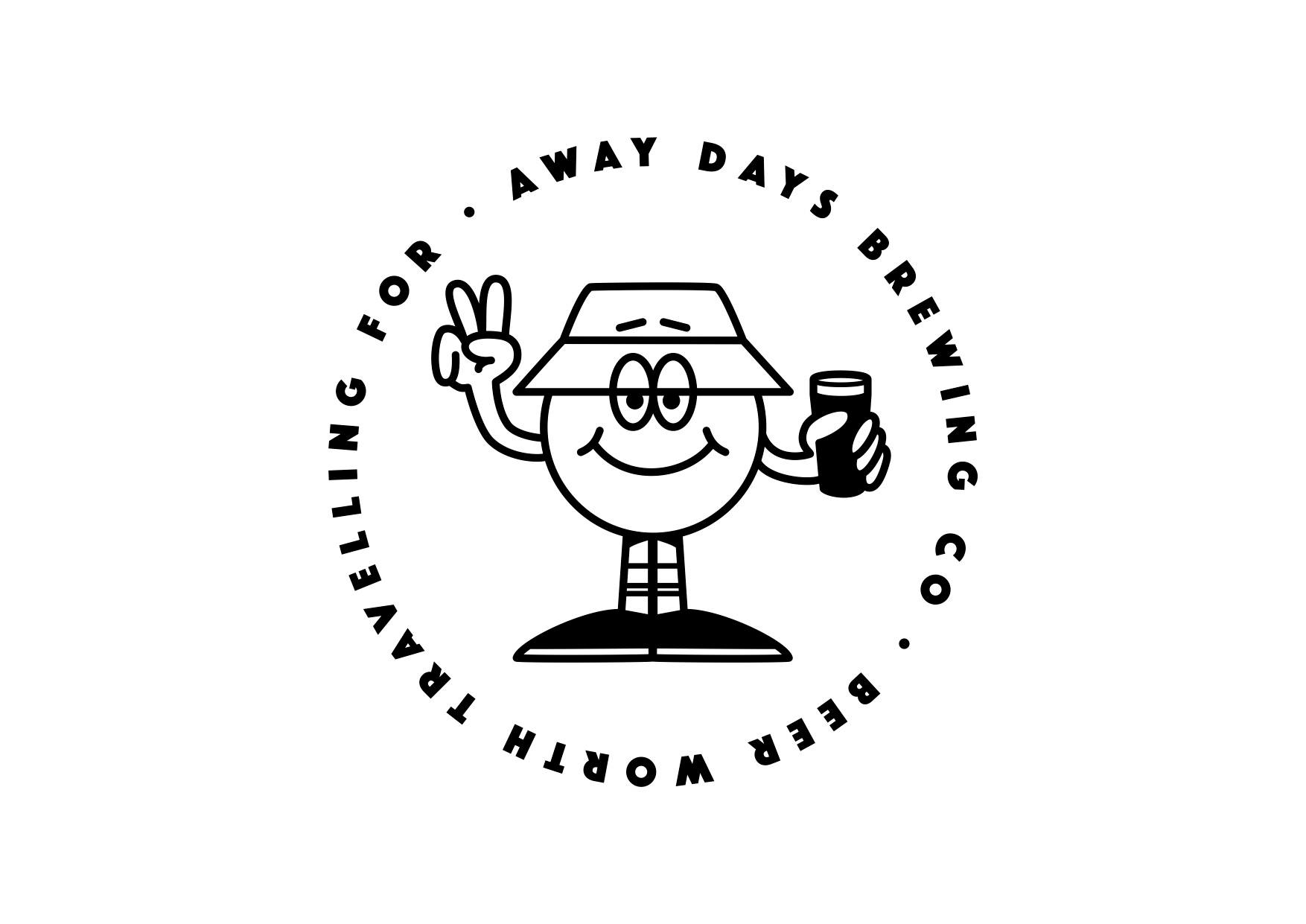 When it comes to food for Cask Fest, Away Days will be serving up some of the best of British snacks from its sister company, the Toffee Club.
Away Days Brewing Co.
1516 SE 10th Ave.
Portland, OR 97214