Block 15 Brewery & Tap Room to Host 2019 Block Friday
|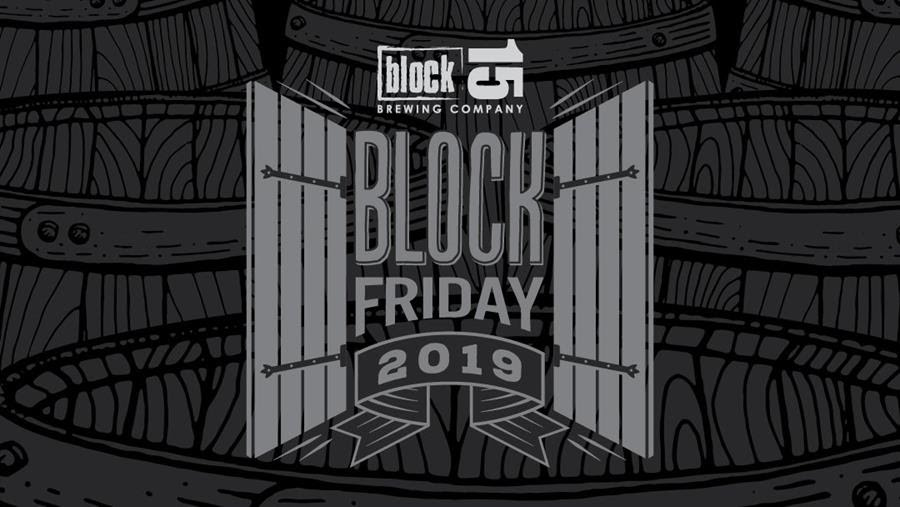 Black Friday comes to Block 15 Brewery & Tap Room as it hosts Block Friday on Friday, November 29th beginning at 11:30am. This annual rare and cellared beer release is now in its third year and features many hard to find Block 15 bottles from the brewery's library to assist in your 2019 holiday shopping needs.
Block 15 Brewery will be clearing out some of its cellar with many rare and hard to find bottles for sale to go. The brewery will also be offering discounted merchandise up to 70% off and a 20% discount on all other non-release packaged beers on Black Friday.
Here's a preview of the limited cellared beer offerings that will take place on Block Friday. These are in limited supply and are available on a first come, first served basis.
Block 15 Cellared Bottle Offerings:
7th Anniversary 2015
Block Friday 2018
Cassidy 2016
Feme de la Ville Provision 2016
Figgy Pudding 2014
Figgy Pudding 2015
Figgy Pudding 2016
Fortuitous 2015
Framboise Black 2016
Framboise White 2015
Funky Hands 2016
Golden Canary 2014
Golden Canary 2016
Golden Ticket 2018
Holiday Friends 2017
Hypnosis 2017
Imagine 2015
Interfusion 2016
Kriek 2014
Kriek 2016
Ripple 2018
Strawberry Fields 2016
Summer Shortcake 2017
Super Nebula 2015
Super Nebula 2016
Super Nebula, Coffee with Elijah 2015
Sweet Sassy Molassy 2016
The Demon's Farm 2018
Turbulent Consequence, Bing 2018
Turbulent Consequence, Framboise 2016
Turbulent Consequence, Honey Faro 2017
Turbulent Consequence, Peche 2014
Turbulent Consequence, Peche 2015
Turbulent Consequence, Peche 2016
Turbulent Consequence, Peche 2017
Turbulent Consequence, Queen Anne 2016
Turbulent Consequence, The 5th 2017
Turbulent Consequence, The Bog 2016
Be sure to also keep your eyes on Block Friday Facebook Event Page for info on food specials and some surprise draft offerings for the day.
Block 15 Brewery & Tap Room
3415 SW Deschutes St,
Corvallis, OR 97333