Buoy Beer Co. Celebrates Oktoberfest with Food Hub Festivities and Festbier
|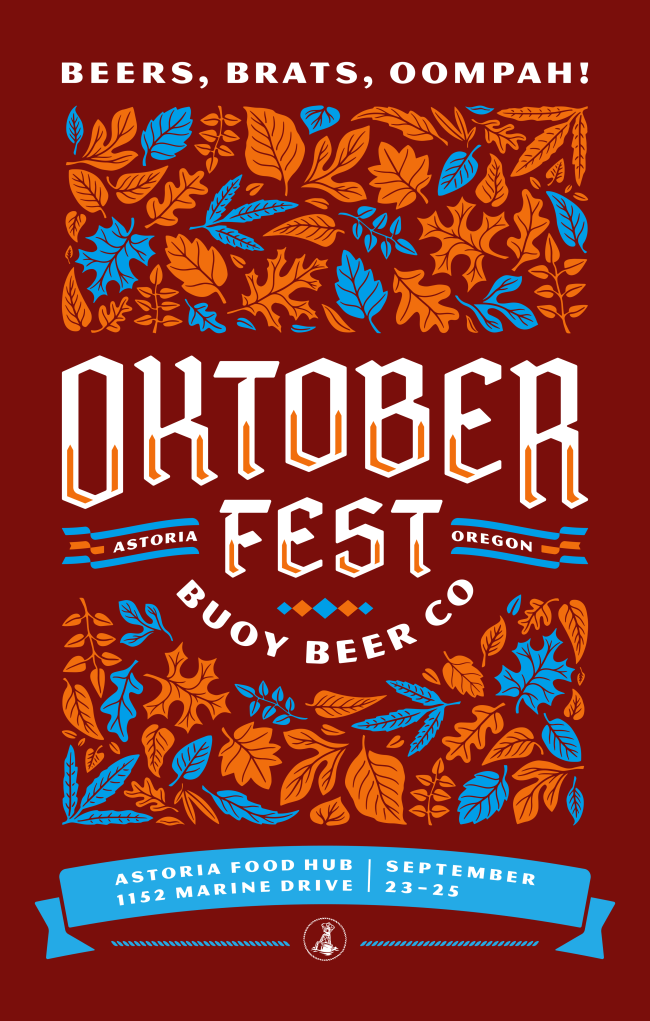 Buoy Beer Co. is set to host an Oktoberfest celebration featuring its Festbier at the nearby Astoria Food Hub, Buoy's current restaurant location. Normally its events would be held at the brewery, but this change is due to Buoy's restaurant being closed after a partial building collapse in June 2022.
Buoy Beer's Oktoberfest will take place from September 23 – 25, with three days of beers, music and German-style cuisine. Buoy Oktoberfest will also include a few collaborations with ForeLand Beer and Level Beer. These beers will be on tap, along with fresh-hopped selections from both breweries.
There will be a few fun-filled events during this year's Oktoberfest celebration. On Saturday, enter the Stein-holding competition and sing along to rounds of "Ein Prosit" with music from Portland-based traditional German-style band Haldeman's Oompah Boys from 1-3pm and 4-6pm. Festgoers can also enjoy a barrel-aged version of Festbier, a beer that Fruhlingsfest attendees sampled before it was packed away in virgin, lightly toasted oak barrels and has been cold lagering since April 2022.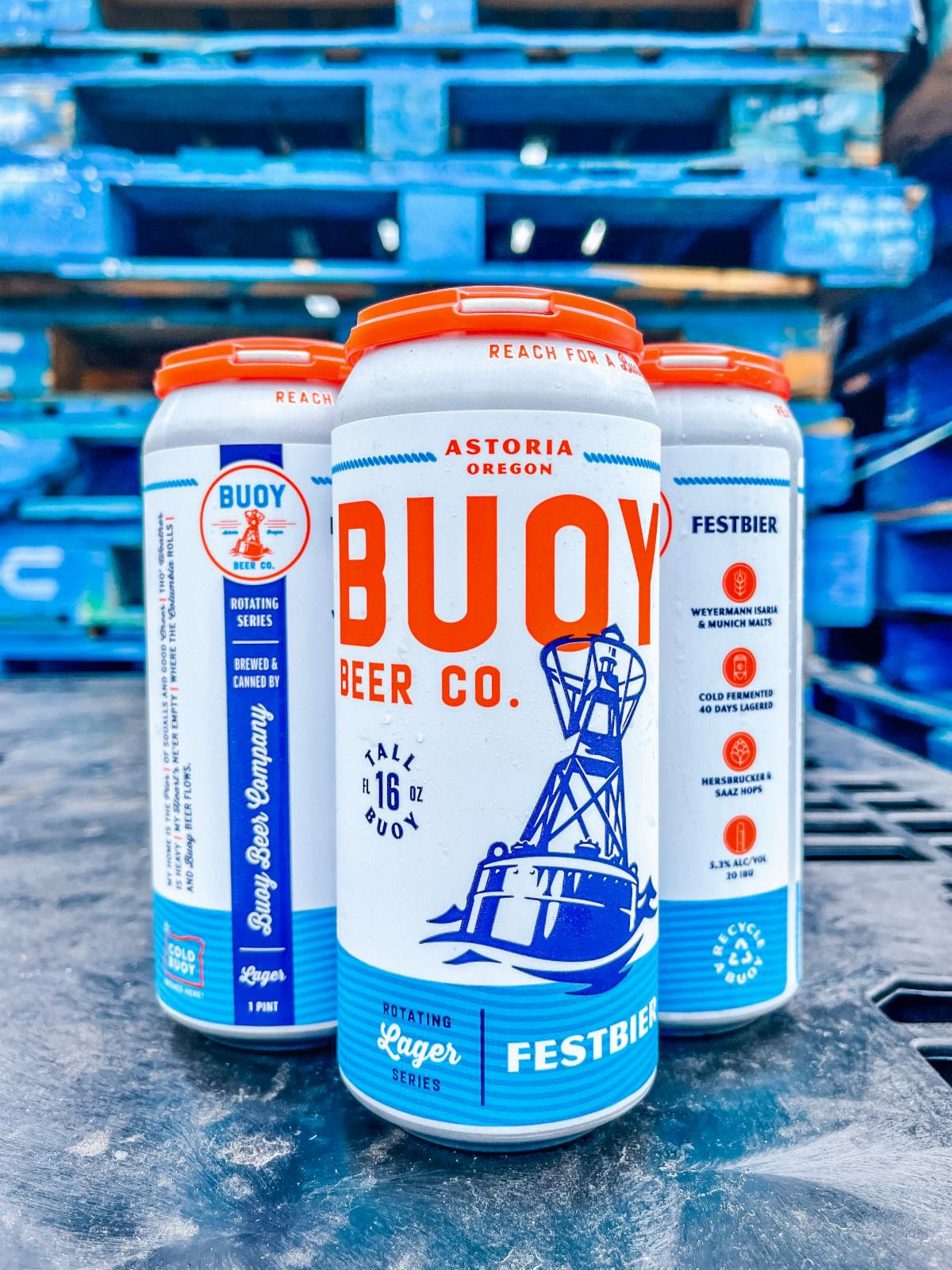 Festbier is brewed with heirloom German malts including Weyermann Isaria and Munich, Festbier is described as a crisp, full-bodied lager with bready and biscuit aromatics balanced with Hersbrucker and Saaz hops. This new fall seasonal is part of Buoy Beer's 2022 lager series and Festbier will be available in 16oz cans.
Festbier will be available at independent bottle shops, grocery stores, in 16oz cans and on draft throughout the Pacific Northwest. Look out for this flavorful lager on the shelves beginning this month.
Buoy Beer Co.
1152 Marine Drive
Astoria, OR 97103