Celebrate Double Mountain's 13th, 14th, 15th and 16th Anniversaries
|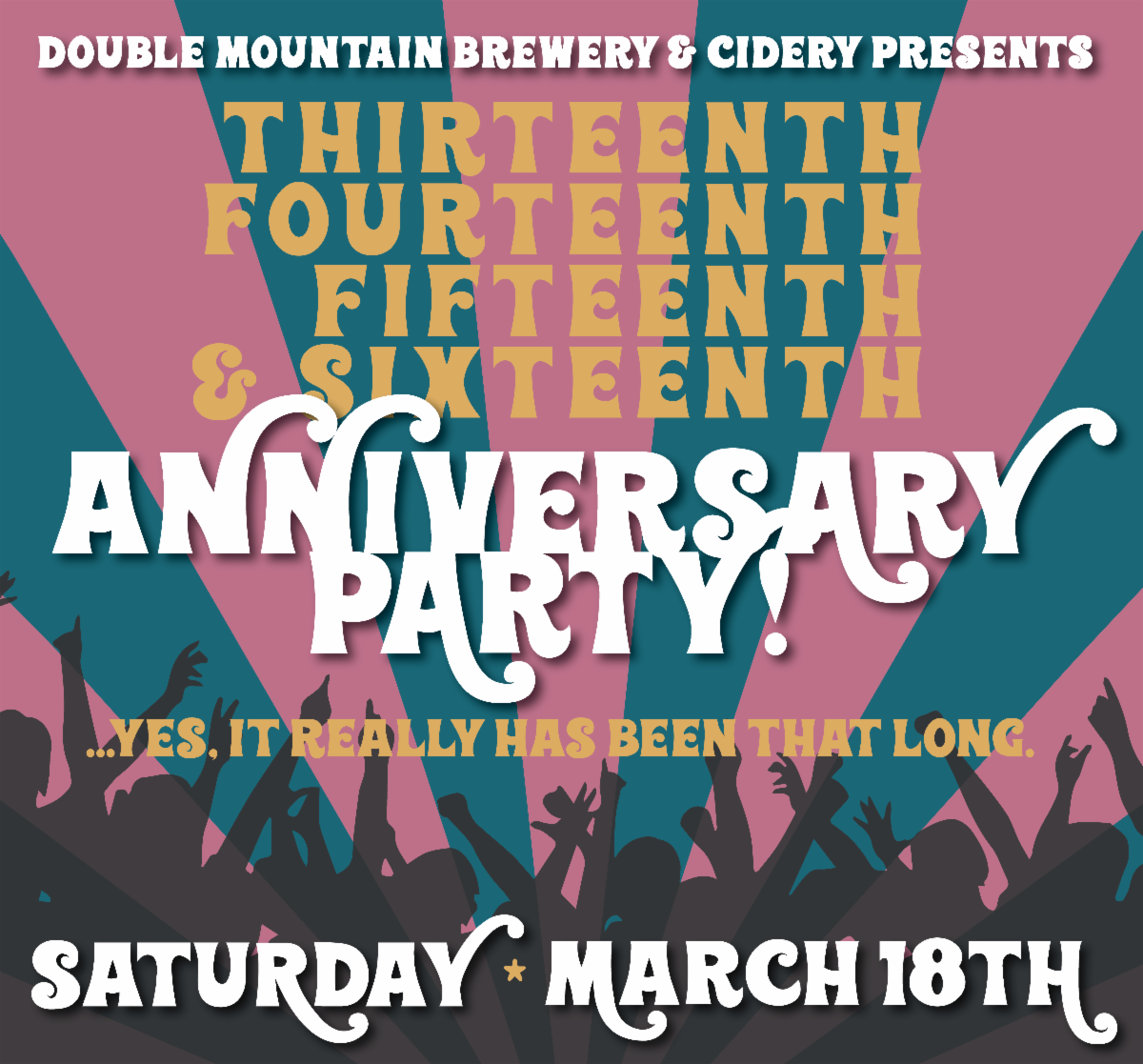 Back in 2020, Double Mountain Brewery & Cidery had planned to host its 13th Anniversary in mid-March. However, COVID-19 restrictions went into place and the brewer had hoped to reschedule it a few months later. Well we know that this did not happen.
Now three years later, Double Mountain will host a huge Anniversary Party on Saturday, March 18 celebrating its 13th, 14th, 15th and 16th Anniversaries! Festivities will kick off at 11:30am in the taproom and outdoors on 4th Street with a large tent that'll be home to five bands throughout the day.
Never Come Down will be headlining the Anniversary Party, culminating with their amazing bluegrass music. They will be supported by a strong roster of local and touring acts including Glitterfox, Jujuba, Los Guys (featuring Double Mountain's lead brewer Matt Coughlin), and opening with Muddy Souls.
To spread things out, Double Mountain will have four bars, including the Pool Service Van, along with the beloved Brewer's Lounge. In total there will be over twenty five different Double Mountain beers and ciders available! Souvenir mugs will be filled with half and full pours, creating a variety of drinking options. Additionally, pizza by-the-slice will be available for quick eats. $5 admission for adults until 5pm, and $10 after 5pm will include a souvenir mug. Kids are welcome with a parent/guardian until 8pm.
Here's a preview of the five bands that will be performing.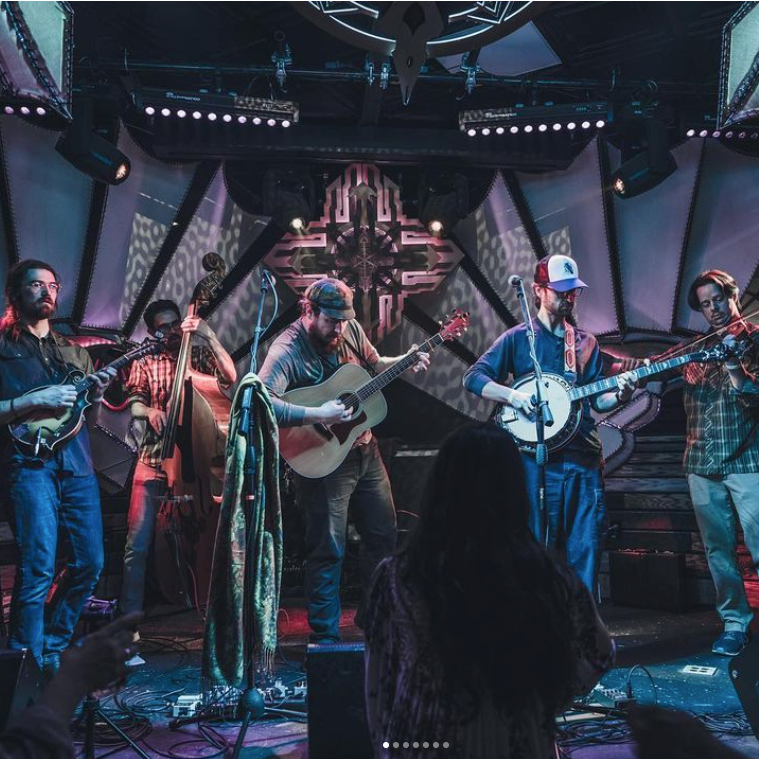 THE MUDDY SOULS
The Muddy Souls are a leading progressive jamgrass band featuring original songs, virtuosic improvisation, tight vocal harmonies, and a high-octane groove that gets the dance floor bouncing.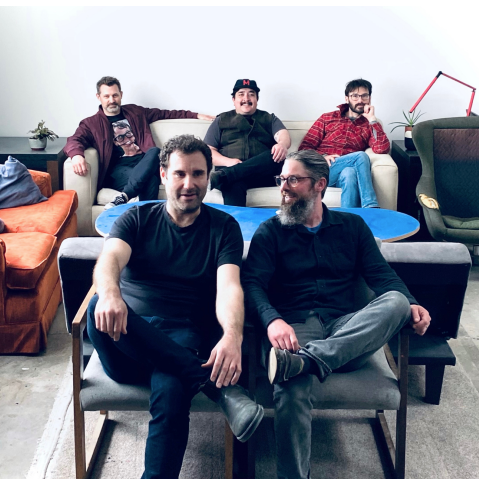 LOS GUYS
Los Guys is a bar band of brothers that bring the party, playing rock and country classics with taste and talent. Additionally, the band features our very own lead brewer, Matt Coughlin-PARTY ON!
JUJUBA
Jujuba delivers a funky, danceable style of Nigerian Afrobeat and Juju music. The strength of the 10-piece revolves around its energetic cohesion between percussion, rhythm and horn sections.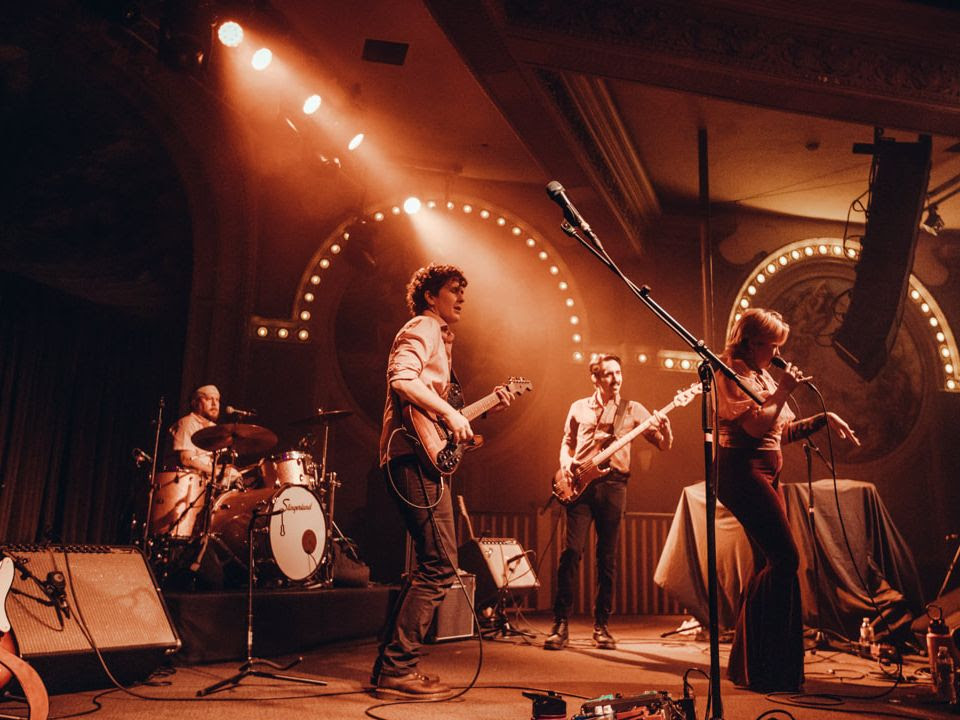 GLITTERFOX
Portland, OR-based band, Glitterfox, has been making headlines and turning heads across Oregon. Since being named one of Portland's "Best New Bands" in 2022 by the Willamette Week and coming away from OCF 2022 as one of the most talked about breakout acts, Glitterfox has worked relentlessly to electrify their live show while honing in on the inimitable vibe that is Glitterfox song craft.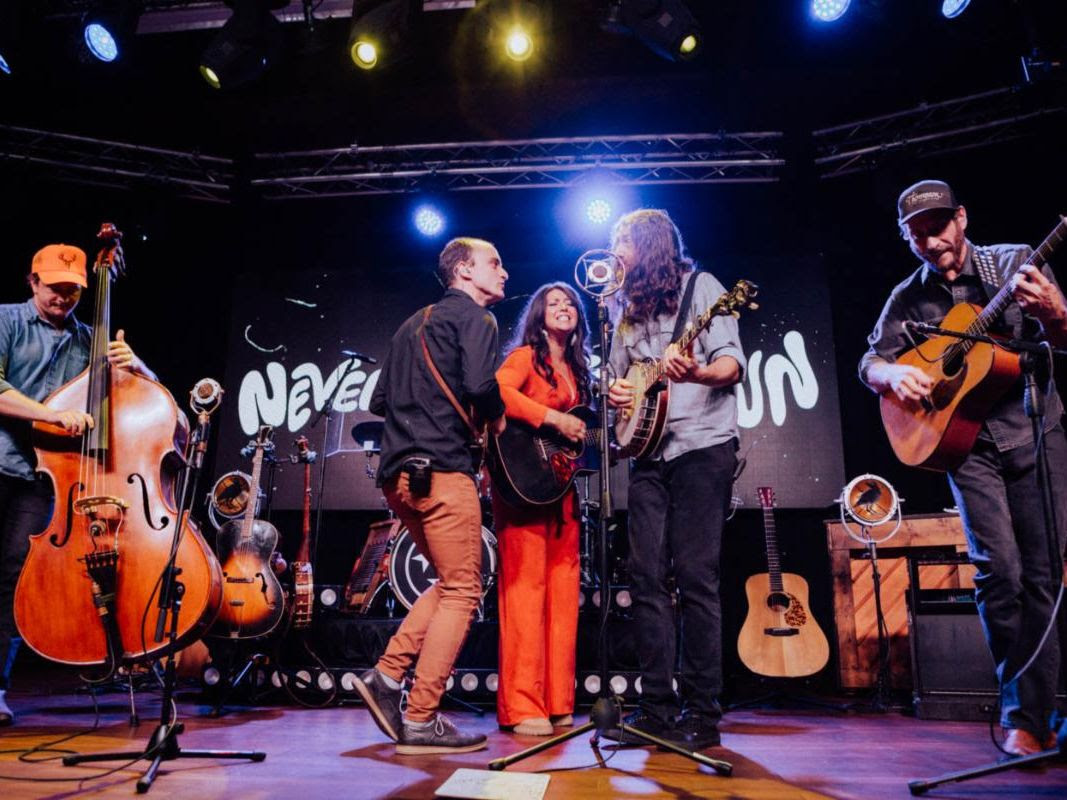 NEVER COME DOWN
Weaving together modern and traditional style of americana, Never Come Down is a Portland, Oregon based 5-piece composed of Joe Suskind, Crystal Lariza, Brian Alley, Kaden Hurst, and Ben Ticknor. Their dedication to thoughtful songwriting and dynamic arrangements highlight polished technical skills and a commitment to listening to each other.
Double Mountain Brewery & Cidery
8 4th Street
Hood River, OR 97031