Celebrate the Fall Season in Hood River with Hops Fest & Harvest Fest
|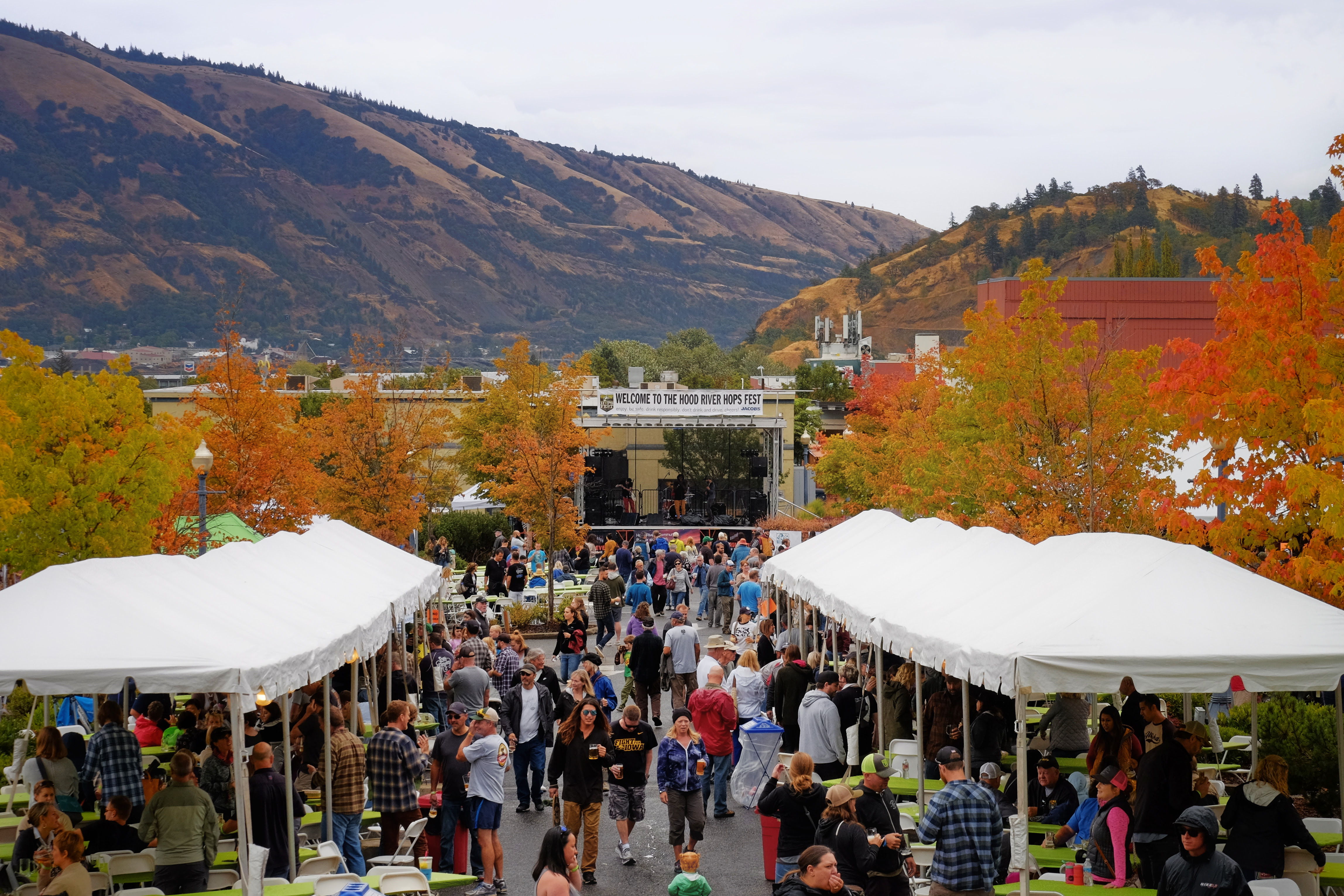 In a few weeks when we enter the fall season, Hood River, Oregon will host a couple of its popular seasonal events. Both, the Hood River Hops Fest and Hood River Valley Harvest Fest, return to scenic Hood River in early October 2022.
The 18th annual Hood River Hops Fest returns on Saturday, October 1, when beer lovers delight at the celebration of the fresh hop season. Hops Fest is followed closely by the region's top autumnal festival, the Hood River Valley Harvest Fest, October 7-9. This old-fashioned fall festival brings together more than 70 vendors offering local produce and food products, plus arts and crafts, wine, cider, and beer tastings. Held along the scenic Hood River waterfront, this is the Columbia River Gorge's biggest celebration of the region's incredible fall bounty. Both events are primarily outdoors, with tents housing the various attractions.
"The return of the signature fall events is an exciting time, where our community comes together to celebrate what makes Hood River so special," said Katie Kadlub, CEO of Visit Hood River, in a press release. "Autumn in the Hood River valley is truly magical, with crisp fall air and harvest at its peak. It's the perfect time to make a weekend trip to Hood River, and our signature fall events are a great reason to explore the region."
Hood River Hops Fest takes over its downtown location across from Full Sail Brewing on Saturday, October 1, and boasts one of the nation's largest fresh-hop beer selections with over 40 unique beers from more than 30 Pacific Northwest breweries. Information regarding the music line-up, pricing, tickets, and venue location is available on the event website.
Just one week later, October 7-9, attendees to the Hood River Valley Harvest Fest will find decorative gourds, pumpkins for the porch or the pie, fresh baked goods, and barrels of apples, pears, and fruit freshly harvested from local orchards. Now in its 40th year, this annual celebration of the valley's fall bounty is a treasured tradition for thousands of Pacific Northwest fall fans. With more than 70 vendors, there is something for everyone, including kids. Information regarding the vendor line-up, music, tickets, and venue location is available on the event website.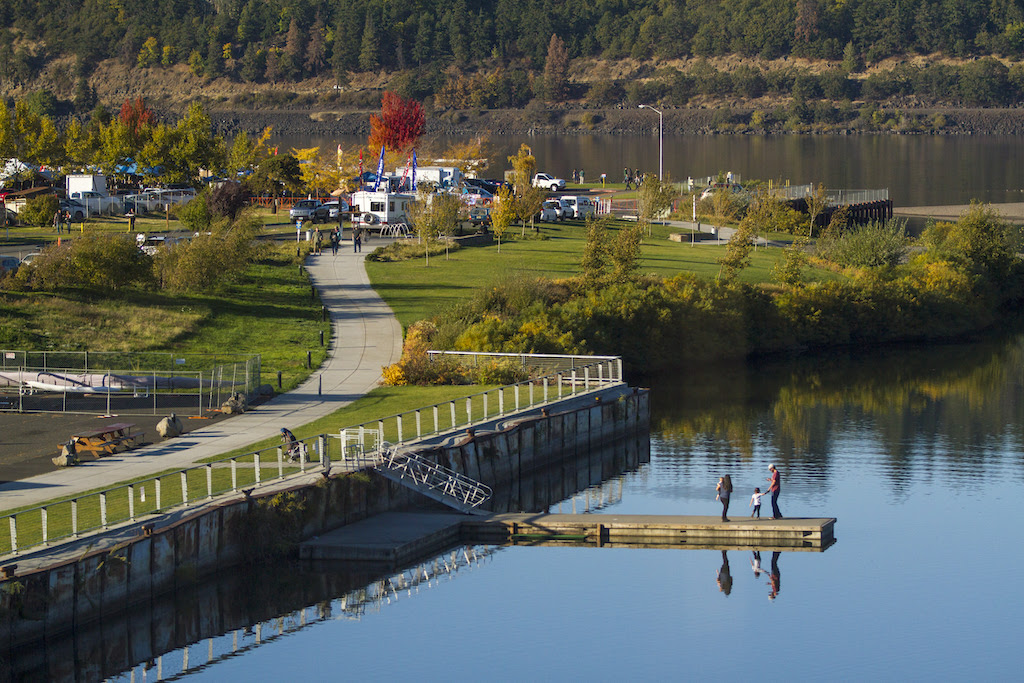 For more information on Hood River or to book a stay at one of Hood River's lodging options, visit https://visithoodriver.com/stay.