Deschutes Brewery Presents Damn Tasty Beer Fest
|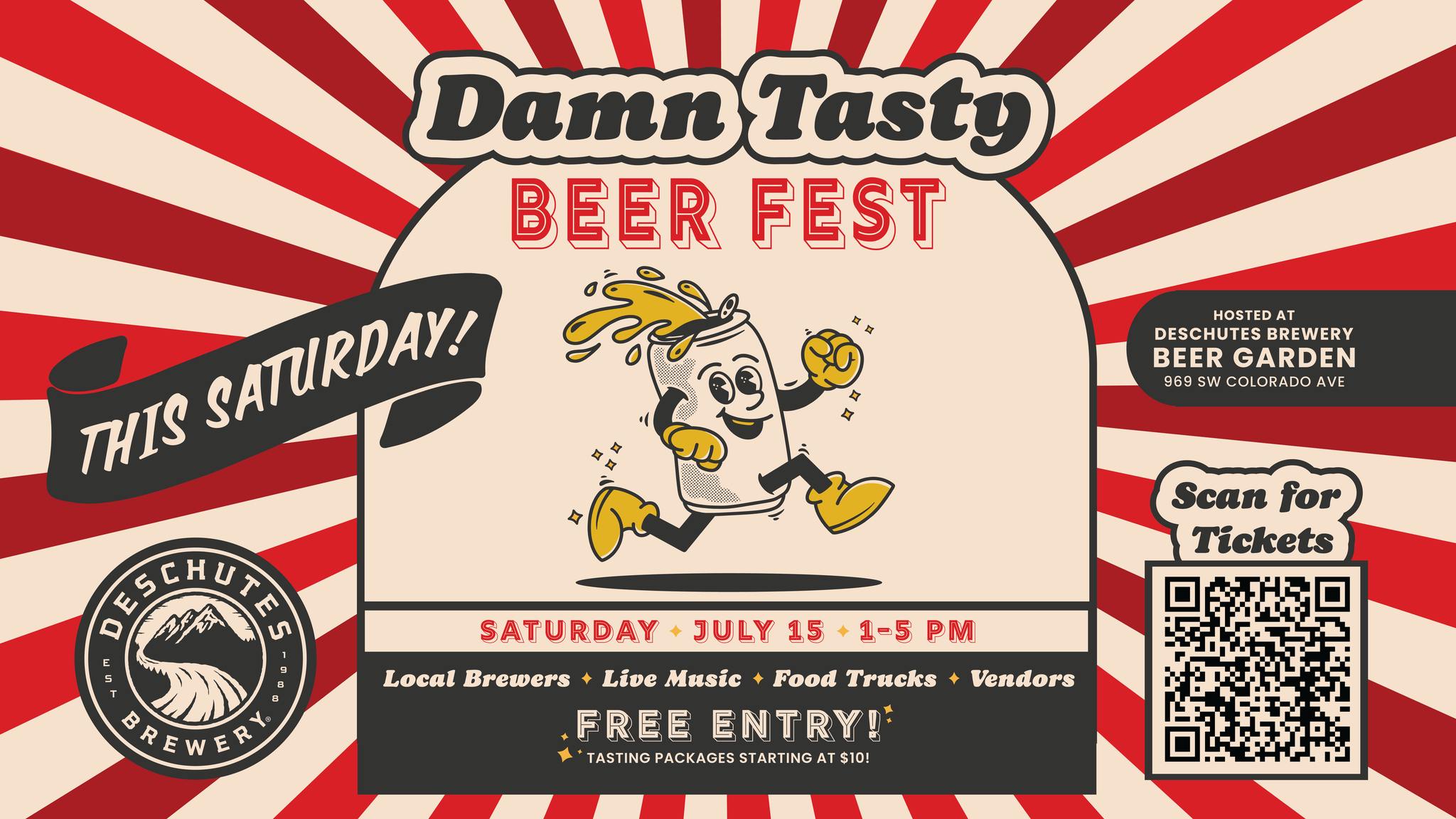 A new beer festival takes place this weekend in Bend, Oregon as Deschutes Brewery brings together over 15 Central Oregon breweries to its Damn Tasty Beer Fest. This festival will take place on Saturday, July 15 from 1:00-5:00pm at the Deschutes Brewery Beer Garden located next door to the massive Deschutes Brewery in southwest Bend.
Damn Tasty Beer Fest will feature an array of beers from Central Oregon breweries and once cider maker. There will also be plenty of food options, live music and other vendors that'll make for one spectacular afternoon in the sun!
Participating breweries include Boneyard, Funky Fauna, Bevel, Bend Brewing, McMenamins, Ale Apothecary, Crux, Oblivion, Craft Kitchen, Sunriver, Worthy, Wild Ride, 10 Barrel, Bend Cider, GoodLife, Cascade Lakes, Boss Rambler, Van Henion, and of course, Deschutes!
Food purveyors include Willie Burger, Da Nang, Co.Pupuseria, Zorba the Greek, and Grey Duck Ice Cream.
Entry into the Damn Tasty Beer Fest begins at just $10 and includes 3 tasting tokens and a cup. There's also a $20 level that includes 10 tasting tokens and a cup. To purchase tickets in advance, click here.
A portion of all proceeds will benefit the Oregon Brewers Guild.
Deschutes Brewery Beer Garden
969 SW Colorado Ave
Bend, OR 97702