Dwinell Country Ales Re-Opens its Tasting Room
|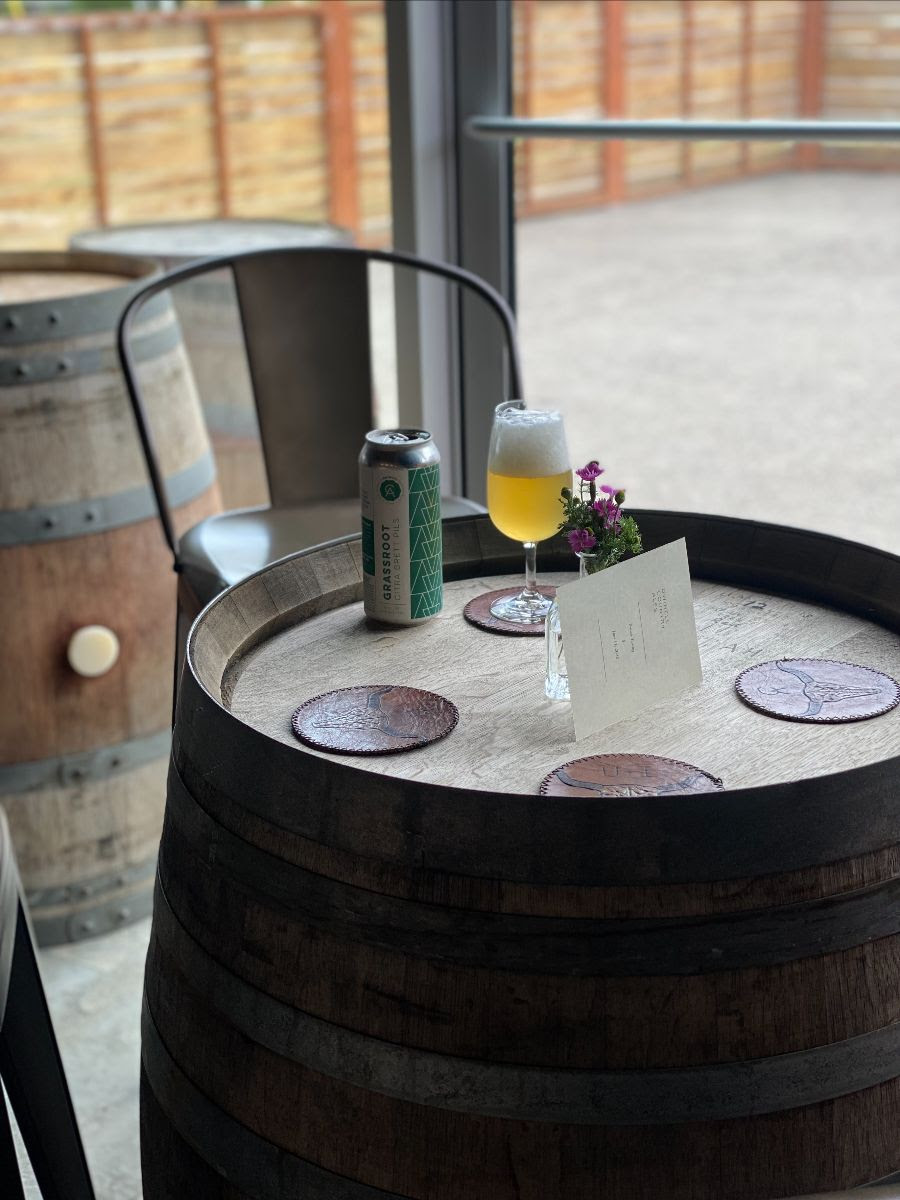 After an extended three-year hibernation, Dwinell Country Ales is set to fully re-open its tasting room in downtown Goldendale, Washington. The recently updated taproom will officially open to the public on Friday, May 12, 2023 at Noon.
Located about 115 miles east of Portland in the far reaches of the Columbia River Gorge, Dwinell Country Ales began its brewing operations back in the summer of 2017. Since then the brewery has expanded from its original wild ales to include more traditional beers. Then a few years ago the brewery ventured into cider making and is now set to launch its own wine label that'll debut on May 12.
Prior to the re-opening of the tasting room, the brewery has updated the look and feel of the space. It is perfect timing as guests will now be able to enjoy house made beer, cider and wine all in one location. Plus, many of these offerings are exclusive to their Goldendale tasting room.
The beer menu will feature a much broader selection of beer style from when the tasting room was last open. Its tap list will continually rotate with seasonal, rustic and wild ales that will be complimented by a new selection of exclusive, small batch lagers and hop-forward ales.
Apart from making beer, the Dwinell team farms a low-density apple orchard about a mile from its production facility and has developed a reputation for its annual production of wild-fermented, pét-nat ciders. A few of these are available in cans.
But what is most exciting is that the founders, Justin and Jocelyn Leigh, have ventured into wine making. The program focuses on low-intervention fermentation techniques, including skin-contact wines and spritzy piquettes.
"As we prepare to reopen with not only beer, but also our own homegrown cider and wine," says co-owner Justin Leigh, "we're making an effort to reconceptualize and present our space as more than simply a brewery tasting room and rather as a kind of tasting room writ large that showcases beer, wine, cider, and other fermentations."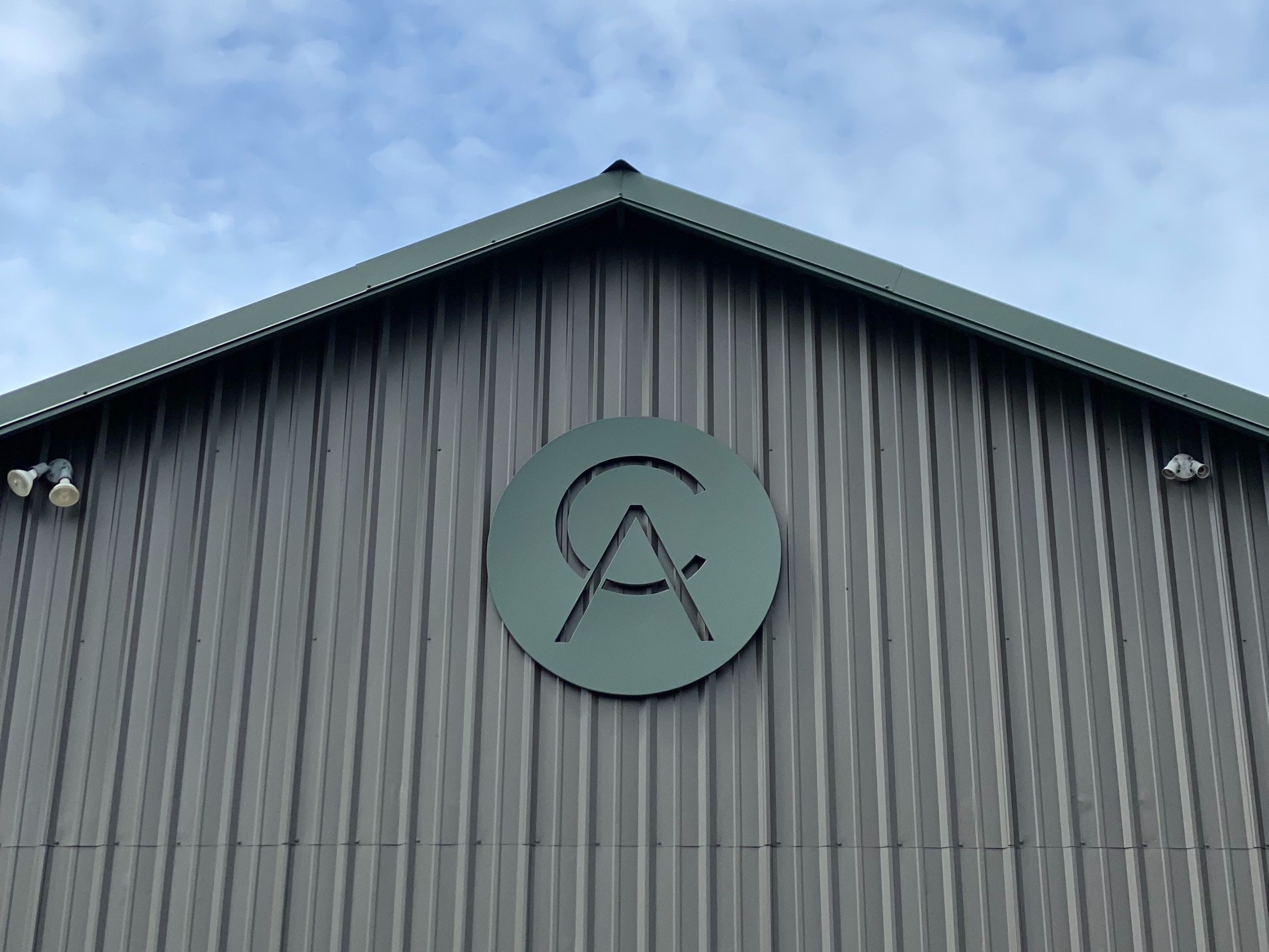 Here's a peek at the forthcoming beverage menu at Dwinell Country Ales.
House Beers
Mellow Gold | IPA
A classic West Coast IPA generously hopped with Citra, Cascade, Centennial, and Chinook.
Sun Gazer | Mosaic Pale Ale
A modern pale ale brewed with a touch of spelt and a boat load of Mosaic hops. Made in collaboration with Varietal Beer Co (Sunnyside, WA).
Slow Country | Pils
A slow-fermented, country-style Pilsner lager brewed with spelt and (US) Perle hops.
Ashfall | Dark Lager
A classic Czech-style dark lager brewed with (US) Sterling hops.
Cabin Fever | Rustic Amber
A cold-conditioned French-style country ale (bière de garde).
Wild Ales 
Faith Healer | Brett Lager
A spelt lager brewed with Perle hops and conditioned with Brettanomyces. 3.8%
Fauxtasm | Brett IPA
A juicy India Pale Ale brewed with crushed Muscat grapes, dry-hopped with Galaxy, and finished with our house mixed-culture. Made in collaboration with Bottleworks (Seattle, WA). 6.4%
Summer Blush | Nectarine Spon
A blended, oak-fermented spontaneous spelt ale refermented on tree-ripened Summer Blush nectarines. 4.7%
Mind Grapes | Muscat Wild Ale
A blended, oak-aged saison wild fermented on crushed Muscat grapes. 4.5%
Disco Nap | Zinfandel Spon
A blended, oak-fermented spontaneous spelt ale re-fermented on crushed Zinfandel grapes. Made in collaboration with Obelisk Beer Co. (Astoria, OR). 5.1%
Rootbound | Cherry Rhubarb Spon
A blended spontaneous ale matured in oak barrels on Syrah wine lees with Red Crimson rhubarb and Black Pearl cherries. 4.6%

Cider
Russet | Dry Cider
A pét-nat, heirloom cider made from a blend of Jonathan, Granny Smith, Winesap, Muscadet de Lense, Roxbury Russet, and Melrose apples. 7.5%
Almira | Bittersweet Cider
A wild-fermented, French-style cider made from a blend of Muscadet de Lense, Domaines, Marie Menard, and Yarlington Mill apples. 7.3%
Robin | Pear Cider
A pét-nat, wild-fermented, French-style poiré made from a blend of Comice, Packham, Bosc, and Taylor's Gold pears, together with (10%) Karmijn de Sonnaville apples. 6.3%
Wine
White Blend – 2022 
Riesling, Pinot Noir blanc, Gewürtztraminer, and Orange Muscat. Skin contact fermented. Unfiltered. Columbia Valley. 13.3%
Dry Riesling – 2022
Skin contact fermented. Unfiltered. Columbia Valley. 12.7%
Piquette – 2022
Riesling and Muscat de canelli. Fizzy fermented pomace. 7.5%
Rosé of Pinot Noir – 2020
McMinnville AVA, Willamette Valley. 13.6%
Red Blend – NV
Primitivo, Petite Sirah, Zinfandel, Mourvèdre, and Grenache. Willamette Valley. 14.9%
Mourvèdre – 2017
Whaluke Slope AVA, Columbia Valley. 14.4%
Pinot Noir – 2016
McMinnville AVA, Willamette Valley. 12.7%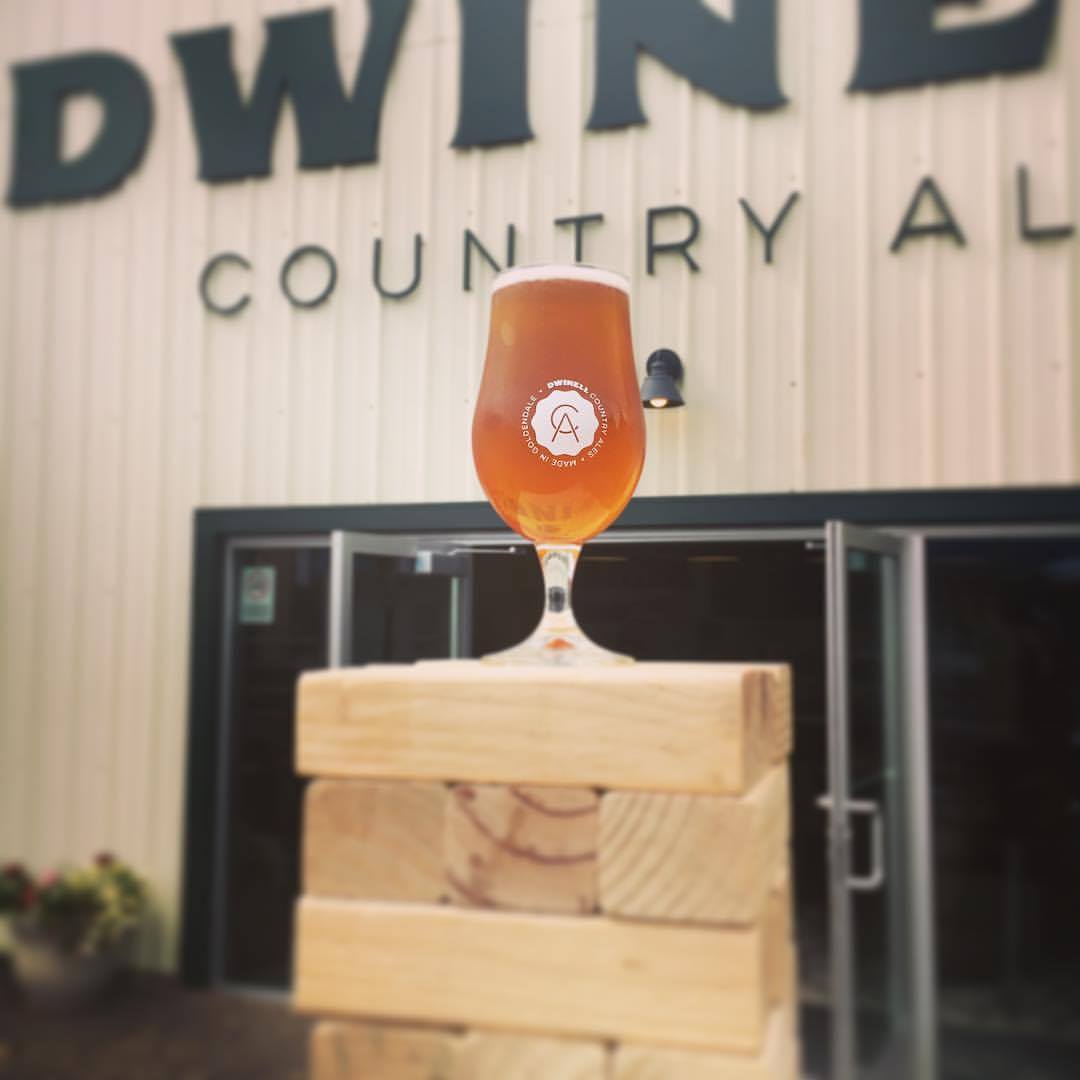 Fans of Dwinell Country Ales looking for a more intimate experience, the brewery offers private tastings. Each tasting is hosted by brewery owners Justin or Jocelyn Leigh and includes a curated selection of beer and cider.  To learn more about our private tasting experience, click here.
For the forthcoming warmer months, the tasting room will be open Friday – Sunday from Noon – 6:00pm each day. Once summer ends, it appears that the tasting room will once again close until next spring. For more information and current hours, visit www.countryales.com.
Dwinell Country Ales
206 W Broadway St
Goldendale, WA 98620