Ecliptic Brewing To Host IPAs For Eyes – A Benefit For OHSU Casey Eye Institute
|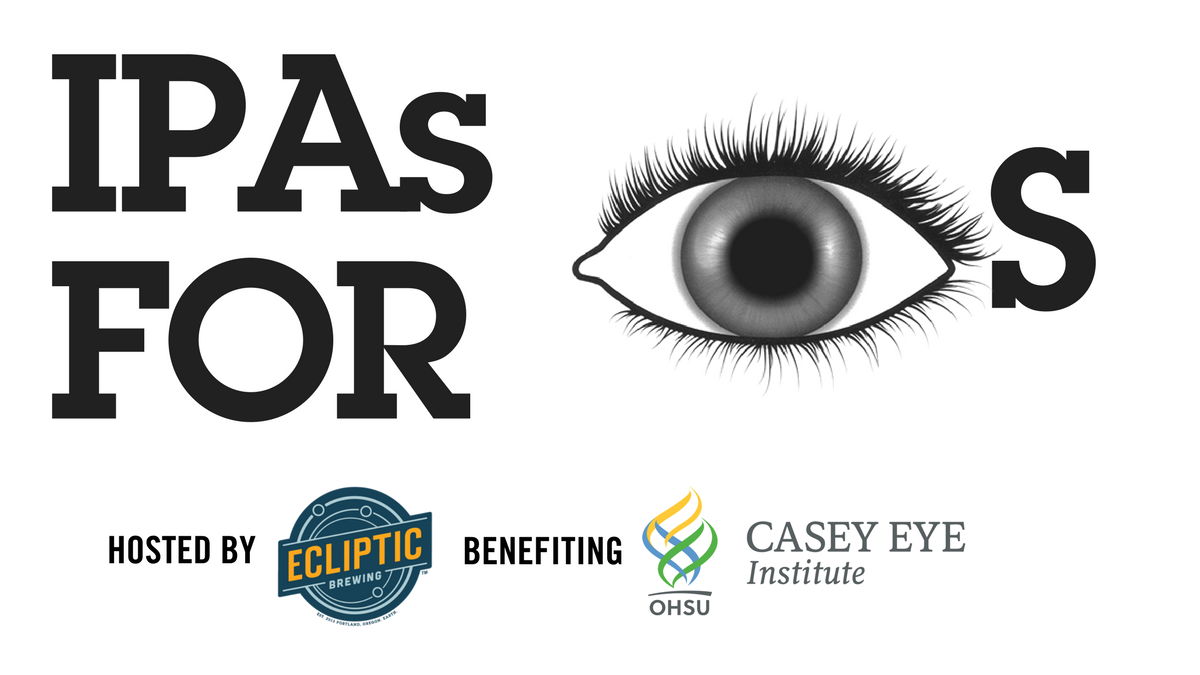 Portland's brewing community is once again stepping up to help better the local community. Ecliptic Brewing will partner with the OHSU Casey Eye Institute to host IPAs for Eyes on Sunday, January 28th. This daylong benefit will help fund quality prescription glasses for under-served Oregon residents through the Casey Community Outreach Program.
Here are additional details from Ecliptic Brewing's press release…
Ecliptic will donate 10 percent of all sales on Jan. 28 to help pay for free prescription glasses offered by the Community Outreach Program.  In addition, Ecliptic Brewing's distributor partner Maletis Beverage, in addition to their friends at Point Blank Distributing, have agreed to match donations from the day.
Ecliptic will offer a special IPA taster tray throughout the day. At 5 p.m., a raffle drawing will be held for prizes that will include IPAs from Breakside & StormBreaker breweries, a two-night stay in Cannon Beach, and other fun items.  Raffle tickets can be purchased at the brewery from January 24th to January 28th.
Event attendees will also be able to tour the Casey Eye Institute's 33-foot, fully outfitted mobile ophthalmology unit, which provides free medical vision screenings at locations ranging from the state's remote corners to Portland's urban core.
Entirely donor funded, the Casey Community Outreach Program is staffed by volunteer eye doctors, technicians and support staff. Since 2010, it has traveled 23,000 miles, making 240 visits at over 65 different community centers and health clinics to provide medical vision care to over 7,000 community members. In addition to providing no-cost glasses, the program screens for eye disease in an effort to eliminate preventable blindness.
Vision Loss, By The Numbers:
Nearly 20.6 million American adults suffer from visual loss, even though many of the underlying causes are treatable or preventable.
Blindness and visual impairment in the U.S. is expected to double by 2050, posing a significant public health challenge.
For up to date details on the event, visit the Facebook page here.