Gigantic Brewing & Dark Horse Comics Present Hellboy Halloween Party
|
Gigantic Brewing partners with Dark Horse Comics to host a Hellboy Halloween Party at Loyal Legion on October 31, 2019. This weekend long event will feature all six Hellboy Beers on tap along with 12 other Gigantic beers to make for a fun Halloween.
The final Hellboy Beer, Trever Bruttenholm will make its debut on Saturday, October 26th at Gigantic Brewing and will round out the lineup of all six-comic book themed beers that will be on tap at Loyal Legion. Trever Bruttenholm is a British-style barleywine that exudes a certain gravitas, but is graced with nuances of toffee, dark fruits, citrus and caramel that is suitable for aging.
The Hellboy Halloween Party will take place on two floors at Loyal Legion as the Southeast Portland beer bar will debut its new basement bar that is better known as Hell for this party. People are invited to wear a costume and as there will be a
costume contest with prizes from Dark Horse, Gigantic and Loyal Legion.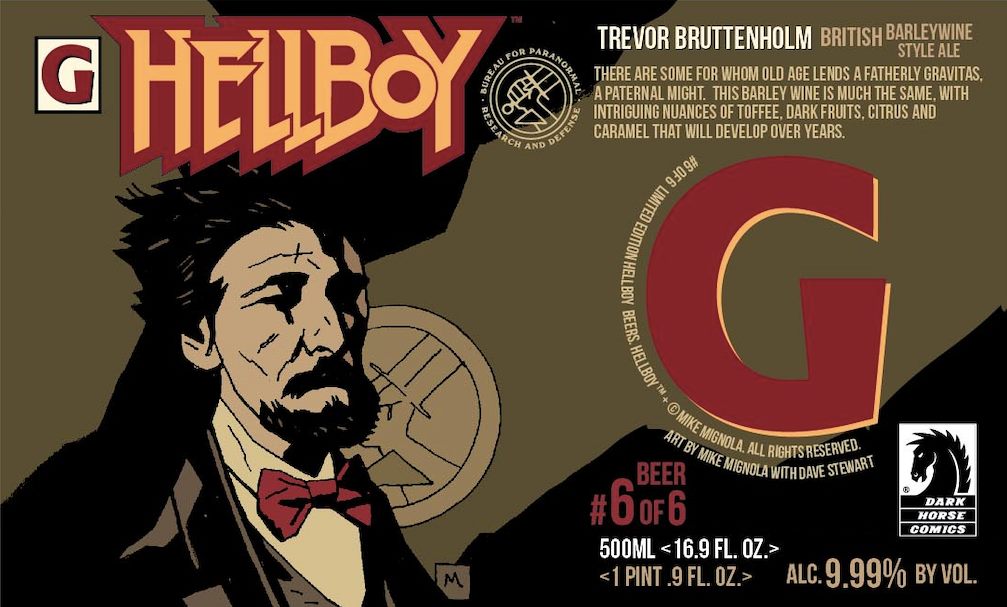 Gigantic will be pouring 6-6-6- beers: All six Hellboy beers, six hoppy beers, and six-barrel aged beers. In addition Angels Envy Bourbon will be making devilishly
delicious custom cocktails.
6 HELLBOY BEERS:
Hellboy – Maple Syrup Pancakes
Liz Sherman – Mole Stout
Abe Sapien – Indigo IPA
Johann Kraus – Citrus Wit
Blood Queen – Cranberry & Yuzu Tart
Trevor Bruttenholm – Barleywine
6 HOPPY BEERS:
Gigantic IPA
Tighten Up
Ginormous MK8
KEX Viking Juice
NITRO Gigantic IPA
Sassy Pony
6 BARREL AGED BEERS:
Pipewrench
Fantastic Voyage – Gewurtztraminer
Blackberry Bramble Gin
2019 Most Most Premium BBA RIS
2019 MASSIVE! BBA
Satan Quad – Bourbon Barrel Aged Quad
The hellish extravaganza kicks off at 9:00pm on October 31st, but the Hellboy
fun continues through the weekend.
Loyal Legion
710 6th Ave
Portland, OR