Hair of the Dog Brewing and Omnipollo to host Omnipolloscope Portland
|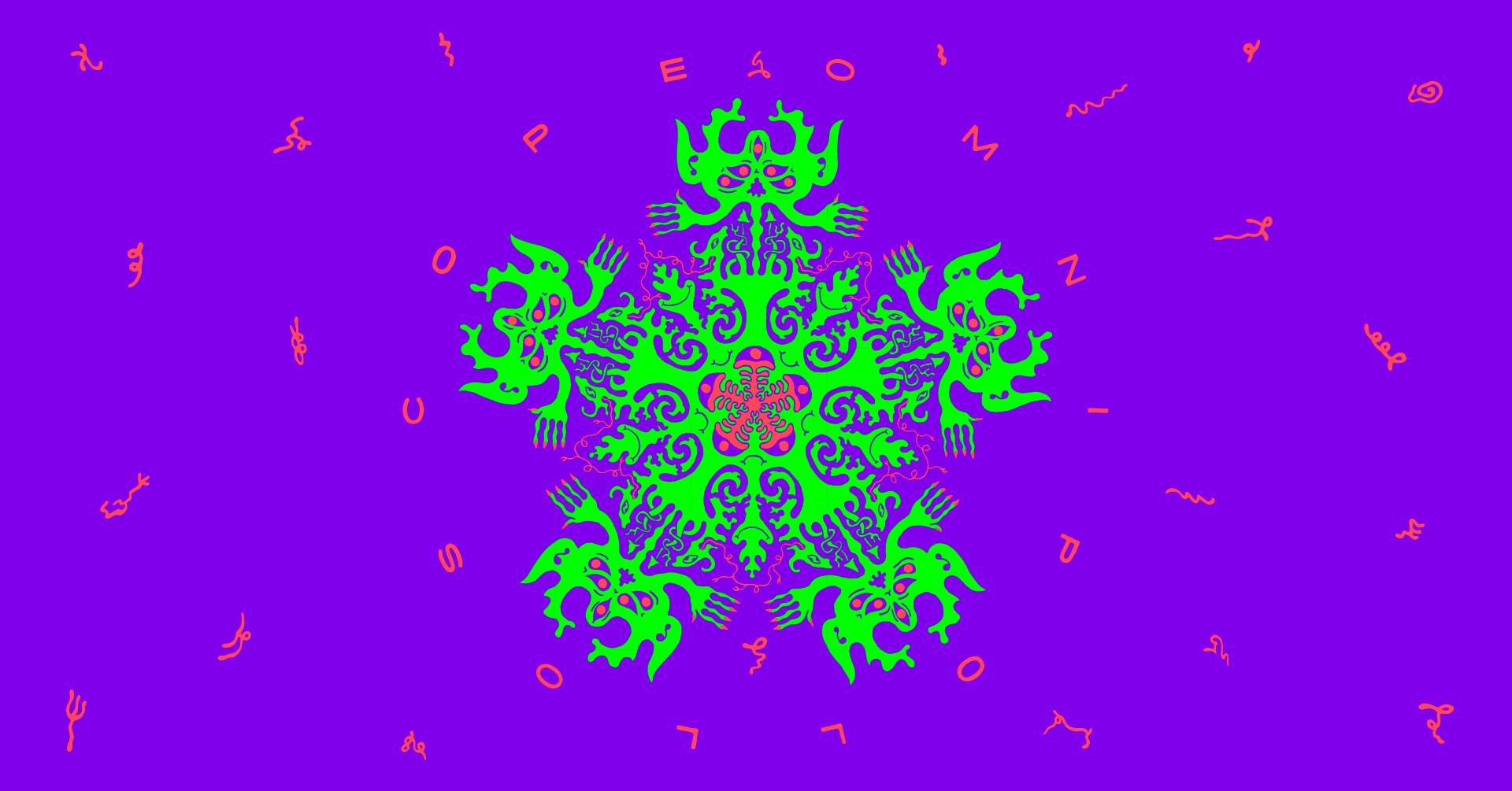 The expansive Omnipolloscope, a five-beer massive collaboration effort with multiple breweries from around the globe joined Sweden's Omnipollo in this endeavor. Omnipolloscope will make its Portland debut at Hair of the Dog Brewing on Saturday, June 29th July 13th from 11:30am-10:00pm. Due to kegs not arriving on time the event has been delayed to July 13th from the original date of June 29th.
This event will happen this Saturday, July 13th. Reservations are available thru the Tasting Room either in person or by phone (503) 232-6585. There are five collaboration Beers, sold as a flight, $30 for five 4oz tasters. – Alan Sprints
Founded eight years ago in Sweden by brewer Henok Fentie and artist Karl Grandin, Omnipollo sought out to change the perception of beer. If you've ever encountered Omnipollo at any major beer festival the brewer is usually seen serving unique interpretations of its beer. Many times Omnipollo will bring out the slushie machine at festivals. The brewer will offer unique presentations of its beers by frothing the head of say an IPA with a slushie version of the beer. It's this creativity that is their driving force and inspiration.
Omnipolloscope is said to be Omnipollos biggest and baddest collaboration ever as it has taken over two years, many miles travelled and the joint efforts of some of the very best in the industry to create these five beers. On June 29th the final leg of this journey will be completed when it will host the synchronized global release of all five Omnipolloscope beers.
Here are all five of the Omnipolloscope collaboration beers. These beers must be very important since the brewery lists them all in CAPITAL letters.
OMNIPOLLOSCOPE #1 RASPBERRIED/BLUEBERRIED/BLACKBERRIED WOOD AGED SOUR JAM (6,32%)
OMNIPOLLO/CROOKED STAVE/SUPERSTITION MEADERY/BOKKEREYDER/STILLWATER/SIDE PROJECT/ANCHORAGE/AMERICAN SOLERA/PRAIRIE/MIKKELLER/CASITA/DE MOLEN
OMNIPOLLOSCOPE #2 SUPERSTITION STRAWBERRY BOURBON MEAD BARRELS, SUPERSTITION APHRODESIA SYRAH MEAD BARRELS, VANILLA BOURBON BARRELS and BUFFALO TRACE BARRELS BLACK BARLEYWINE (15%)
OMNIPOLLO/ANCHORAGE/HAIR OF THE DOG/DE MOLEN/SUPERSTITION
OMNIPOLLOSCOPE®️ #3 RAREREST GERMAN JESUS CHOCLORELEI WAFFLE NEAPOLITAN ICE CREAM CHEESECAKE SCOOOOOOOOP (16%)
OMNIPOLLO®️/ANGRY CHAIR/3 SONS/EVIL TWIN/CYCLE/BOTTLE LOGIC/BUXTON/SIREN X DAVE STRACHAN and DUGGES
OMNIPOLLOSCOPE #4 NEVER MIAMI THUNDER LEMON MERINGUE MILKSHAKE RASPBERRY BLACKBERRY DOUBLE ICE CREAM LASSI GOSE (8%)
OMNIPOLLO/THE VEIL/BUXTON/TIRED HANDS/DUGGES/STILLWATER/CROOKED STAVE
OMNIPOLLOSCOPE®️ #5 FATAMOSAICDDHDREAMATOMICDOBISHREDDER IIIPA (10%)
OMNIPOLLO/MONKISH/TRILLIUM/OTHER HALF/CELLARMAKER/O/O/STIGBERGETS/ANCHORAGE/CROOKED STAVE/EQUILIBRIUM/THE VEIL
In addition to these five Omnipolloscope beers being poured, Hair of the Dog will also be pouring Maja, its collaboration beer that was brewed with Omnipollo. Maja is 10% ABV Barleywine with Vanilla and Maple that's been barrel-aged for 12 months in former bourbon barrels. The beer debuted a little over two years and was available in 12oz bottles.
Hair of the Dog Brewing
61 SE Yamhill
Portland, OR 97214