Hopworks Urban Brewery and Payette Brewing Collaborate on 24 Karat Pale Ale
|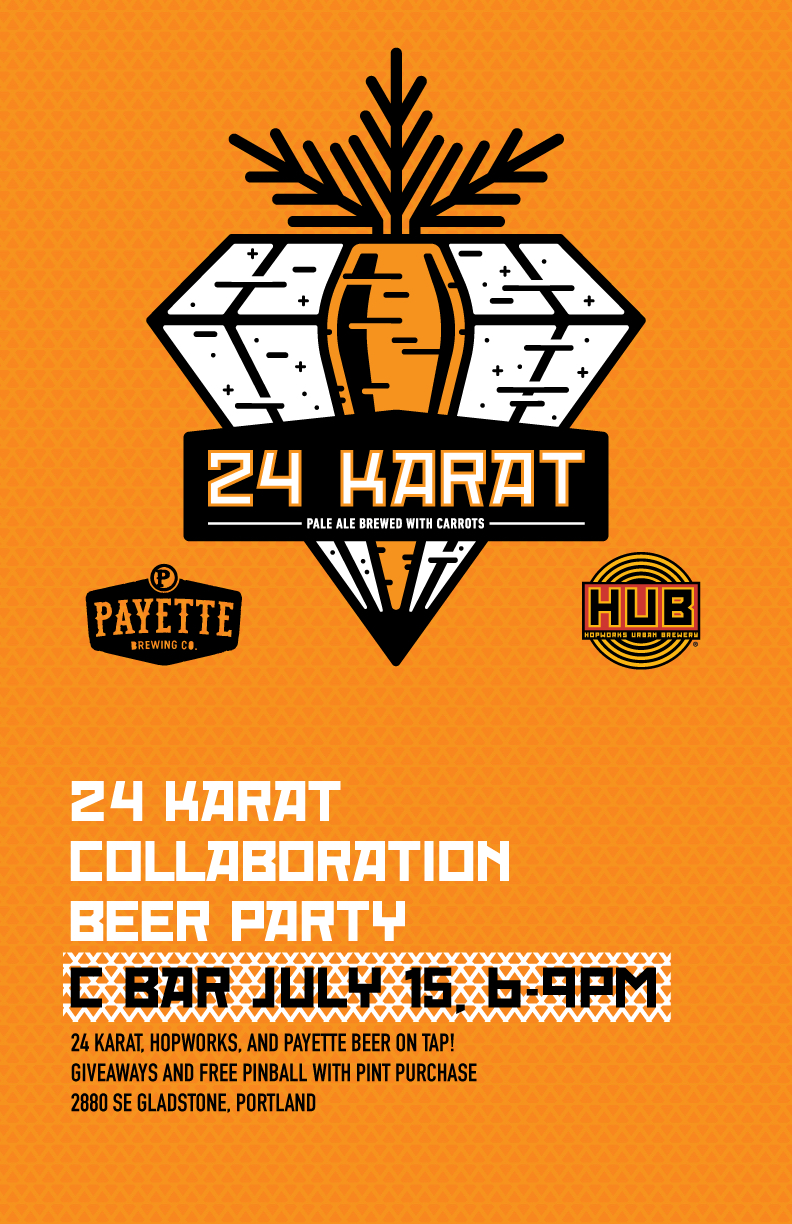 Back in February of this year Hopworks Urban Brewery teamed up with Payette Brewing to collaborate on Potato Gun Idaho Potato Ale (IPA). Now the two breweries are back at it to brew a second collaboration and once again it's with another vegetable, carrots.
The result is 24 Karat Pale Ale brewed with 50 lbs of organic carrots. This beer is an aggressive and earthy Pale Ale made with organic carrots and organic NW Cascade and Ahtanum hops. The beer is 6% ABV, and 65 IBUs with an additional so called 24 CBUs (Carrot Bittering Units).
Join HUB and Payette on July 15 from 6:00 to 9:00pm, at C Bar in Portland, for the 24 Karat Collaboration Beer Party. The night will feature beer from both breweries, including 24 Karat Pale Ale, swag giveaways, and each pint of HUB/Payette beer will give you 50 cents toward pinball.
If you want to get a head start you can also try 24 Karat Pale Ale at both Hopworks locations beginning Monday, July 13th. A small number of 24 Karat kegs were sent to accounts in Oregon and to Payette Brewing in Idaho so be on the lookout for it at your favorite taphouse.
C Bar
2880 SE Gladstone
Portland, OR