North 45 to Host the 16 Brewery 2020 Beer Battle
|
A new weekly beer series will come to Northwest Portland this winter and spring as North 45 will host its 2020 Beer Battle. This new 16 brewery, single elimination Beer Battle will take place each Thursday evening from January 2nd through April 9th.
After 11 years, North 45 decided not to return with its annual Brew Hog beer and ribs event this past fall. We are happy to see this cozy bar along NW 21st Avenue come up with a new event for its inviting, covered back patio this coming year.
Participating brewers include Gigantic, Widmer, 10 Barrel, New Belgium, Saint Archer, Firestone Walker, 2 Towns Cider, Ninkasi, Breakside, Old Town Brewing, Fort George, Pelican, Elysian, Sunriver, Pyramid and Matchless.
Each week during Beer Battle, both breweries will host free tastings to determine which brewery will advance to the next round. After the first eight weeks the bracket will be narrowed down to 8 breweries. Then after twelve weeks Beer Battle will present its final four on March 26th and April 2nd with the Beer Battle Championship on Thursday, April 9th.
North 45 Beer Battle First Round Bracket:
January 2 – Gigantic Brewing vs. Ninkasi Brewing
January 9 – 10 Barrel Brewing vs. Fort George Brewery
January 16 – Saint Archer Brewing vs. Sunriver Brewing
January 23 – 2 Towns Ciderhouse vs. Matchless Brewing
January 30 – Widmer Brothers Brewing vs. Breakside Brewery
February 6 – New Belgium Brewing vs. Pelican Brewing
February 13 – Firestone Walker Brewing vs. Pyramid Brewing
February 20 – Old Town Brewing vs. Elysian Brewing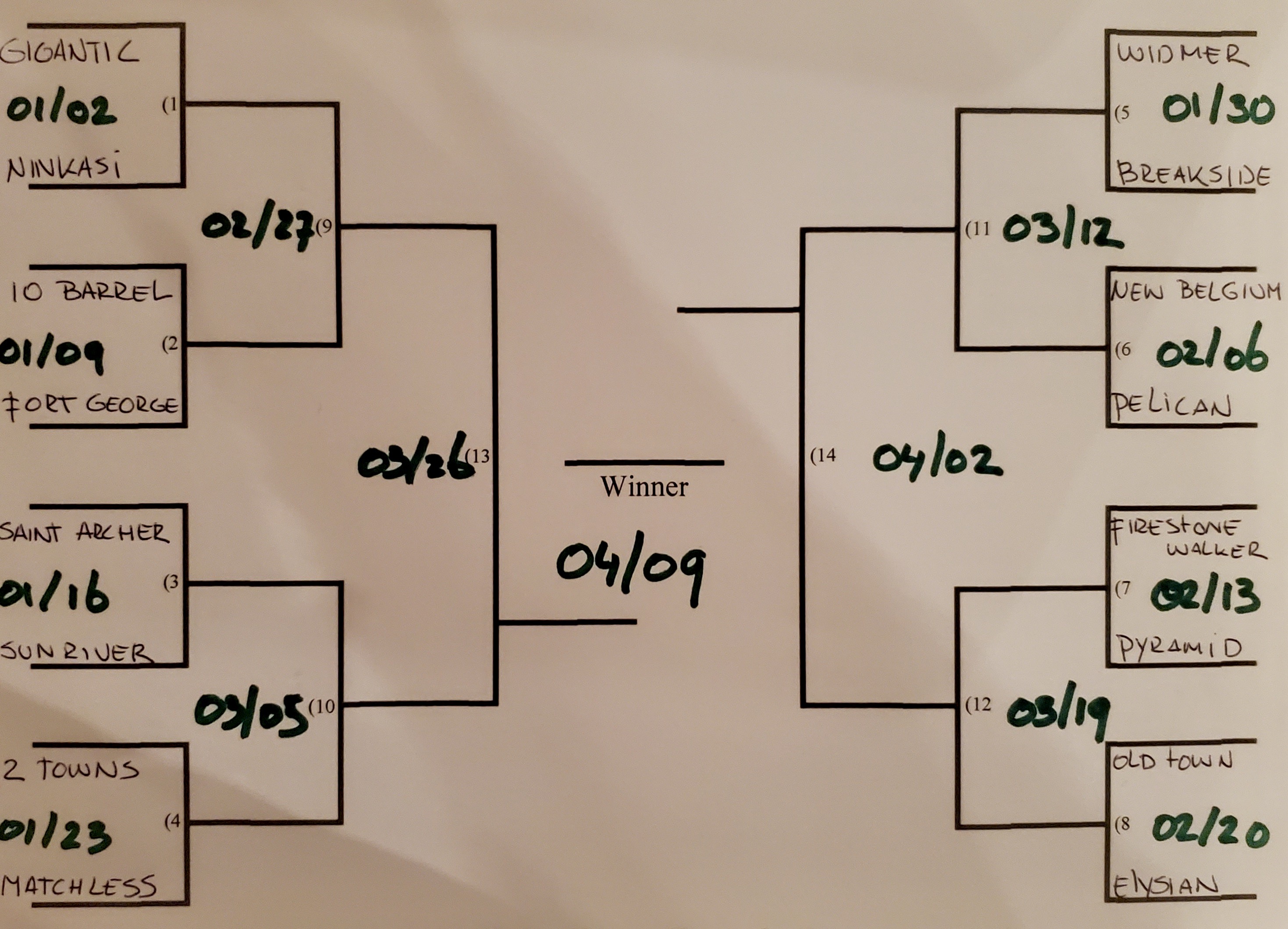 During these weekly Beer Battle tastings, patrons will vote for their personal favorite. Voters will also be entered into a drawing and once the battle is over on April 9th, one lucky winner will receive free beer for a year. A portion of all proceeds will be donated to Ronald McDonald House Charities, benefiting sick children and their families.
North 45
517 NW 21st Ave.
Portland, OR 97209