Portland Craft Beer Festival Features Beers From the World's Best Beer City: Beer Events for the Week of June 29
|
Portland Craft Beer Festival features the beers of the world's best beer city when it returns June 30-July 2 to Fields Neighborhood Park. Plus the rest of the beer events for the week of June 29th.
Third Annual Portland Craft Beer Festival
Noon-10 pm Friday June 30, noon-10 pm Saturday July 1, noon-7 pm Sunday July 2, The Fields Neighborhood Park, 1099 N.W. Overton St.; $25 include mug and 10 tix, $35 advance VIP package includes mug and 15 6-oz. pours, 21 & over Friday & Saturday; Sunday is family day. 
Three years ago, PCBF organizer Joseph Sundberg figured there was room in Portland's crowded schedule of beer fests for a new festival, especially if it celebrated – and poured – only the beers brewed within Portland city limits. He's modified that slightly this year by including a selection of beers from another part of the region — the brewers of the Columbia Gorge this year — but the PCBF remains the one best place to try and keep up with what's brewing in the greatest beer city in the world. Best of all, it starts at noon Friday for the perfect beginning to a long holiday weekend.
"The Portland Craft Beer Festival will be an annual opportunity for fest-goers to sample a substantial cross section of beers from every brewery in Portland," said Sundberg back in 2015. As the beer list of more than 100 great craft beers suggests, Portland is clearly the best city in the world in which to pull this off and this year's fest highlights pioneer craft brewers such as Widmer Brothers Brewing (their Hefe Berry Lime beer slushie should be a hot-weather hit) and Bridgeport Brewing, which was founded 33 years ago. As befits the brewry that made Portland an IPA town, BridgePort will have its own tent.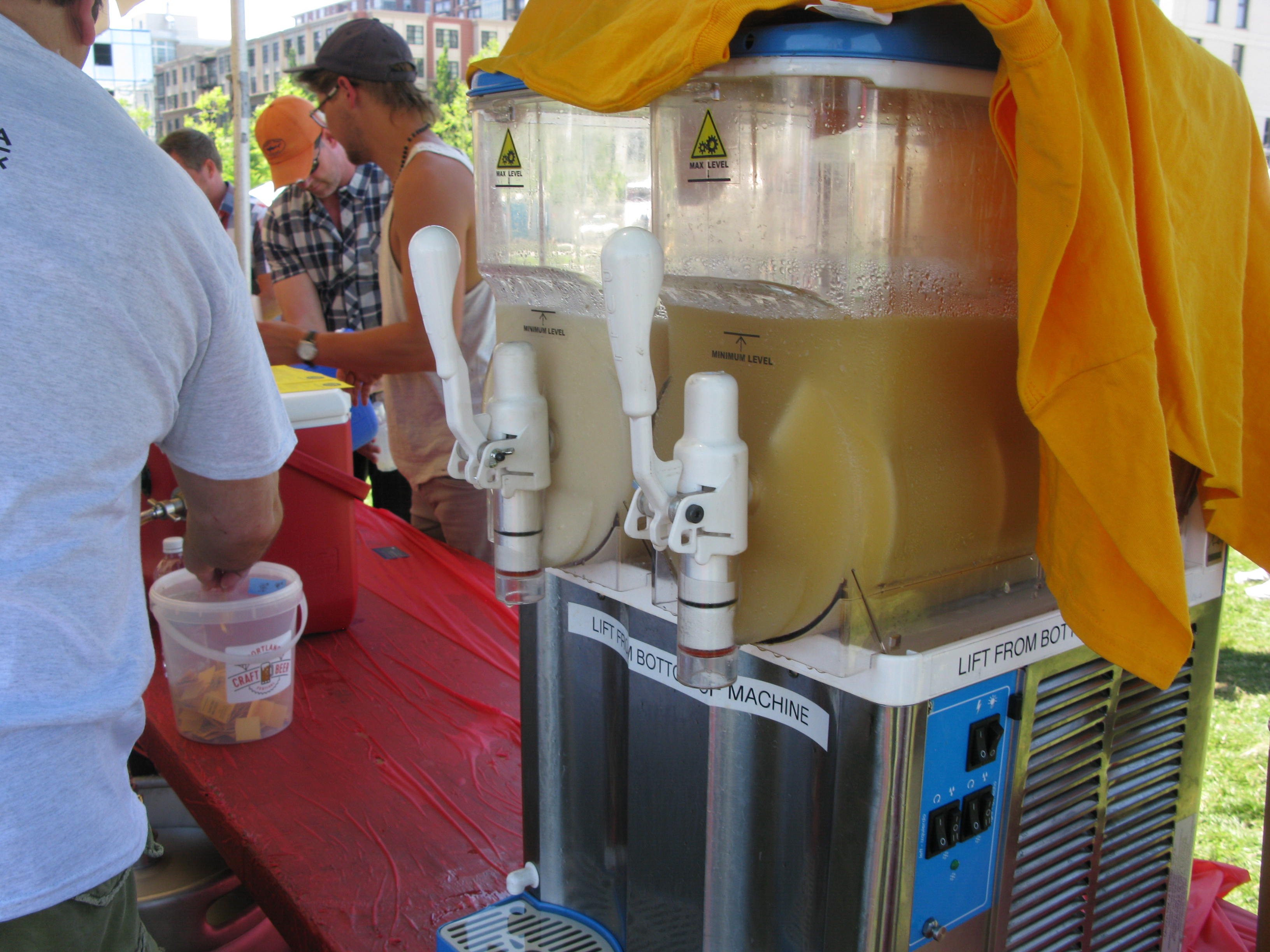 Plus the new guys in town such as Rosenstadt, Tuebor, Ross Island, Mt Tabor Brewing and Gateway will be represented, too, as well as cideries such as Cider Riot, Swift, New West and Reverend Nat's Hard Cider.
Plus: table tennis all weekend with Pips & Bounce, corn hole games, hula hoops and more. Food vendors include PDX Sliders, Hot Lips Pizza, Pig Sauce Co., The Dump Truck, and the ever popular Urban German.
Fearless Kanikapila-Ukulele Jam Session
6:30-8:30 pm Friday June 30, Fearless Brewing Pub, 630 Main St. Estacada; free.
The Fearless folks aim to make this easy-going jam session a monthly feature and they invite players of all skill levels to bring their instruments – ukes, guitars, bongos, all are welcome – and sit in while enjoying a pint ot two of fine Fearless ale…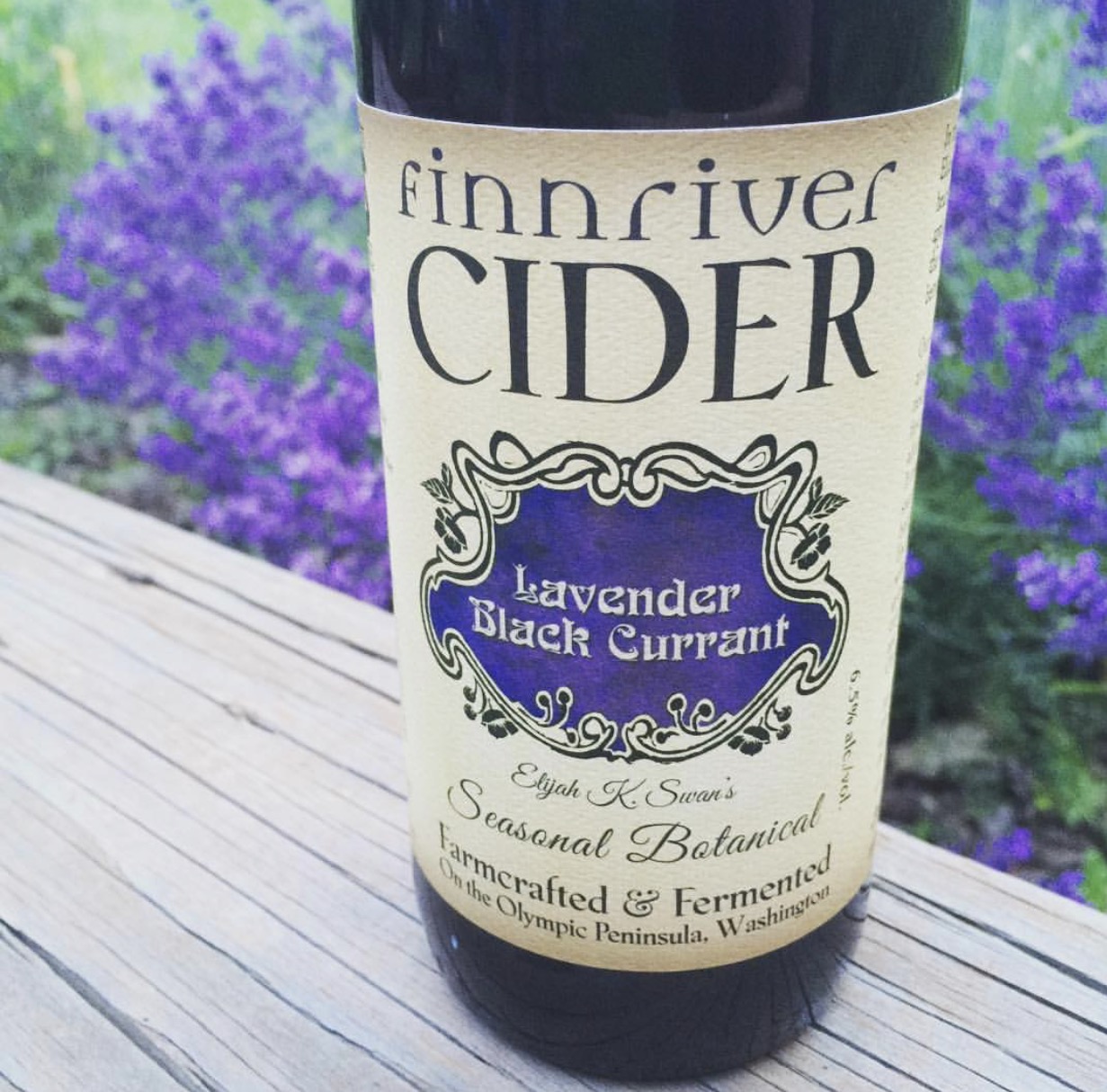 Red, White & Lavender Farm Cider Pop-up
1-4 pm Saturday July 1, Bushwhacker Cider at 1212-D SE Powell Blvd.;
Finnriver Farm & Cidery, Hope Haven Family Farm and Portland Juice Co collaborate to bring the beauty and bounty of cider and lavender to  Bushwhacker Cider. There'll be Red: Finnriver Honey Cranberry Sour Cider, White: spicy Finnriver Habanero Cider and Lavender:  Finnriver's seasonal  Lavender Black Currant Cider and small batch release of Lavender Black Currant Brandywine. Portland Juice Co will offer refreshing Lavender Lemonade and specialty Cider Popsicles. Hope Haven Family Farm will showcase some of their favorite varieties of lavender with live plants, honey and hand crafted lavender products available for purchase as well as raw fibers and Alpaca yarn. Sip and shop, and find the perfect ciders and farm wares for your Independence Day celebration.
McMenamins Sunflower IPA Can Release
3 p.m. Monday July 3, McMenamins 23rd Avenue Bottle Shop, 2290 NW Thurman St.;
McMenamin's popular Sunflower IPA is back for its 22nd summer, and this year, it's available in 16-oz. cans. They won't last long, so drop by the bottle shop for a taste and a 4-pack. McMenamins Sunflower IPA was first introduced in the summer of 1995 at their West Linn Brewery. Inspired by the bountiful sunflowers in the pub's beer garden, the IPA has a deep golden color and distinct yet subtle citrus flavors that satisfy both the diehard IPA drinker and those who prefer a lighter palate.
July 4th Fruit Fest Frenzy
11 am-10 pm Tuesday July 4, Ecliptic Brewing, 825 N. Cook St.; free admission.
Ecliptic Brewing will celebrate the Fourth of July with an array of fruit beers at their pub — more than ten Ecliptic fruit beers will be available featuring a variety of fruits including cherries, raspberries, grapefruit and more. There will also be rare, barrel-aged fruit beers included in the line-up. "Our fruit beers this year are pretty diverse and fun to try, especially the barrel-aged beers," said Ecliptic's John Harris. "One of my favorites is the Rye Barrel-Aged UltraViolet Blackberry Sour Ale." The beers will be tapped at 11 am with the barrel-aged beers made available in limited quantity until they are gone. Beers will be poured individually or as part of two designated flights designed to allow people to try all of the beers available. Here's part of the beer list:
Zenith Grapefruit Gose
Comet Calala Passionfruit Imperial Wit
Carina Peach Sour Ale
Syrah Barrel-Aged UltraViolet Blackberry Sour Ale
Bourbon Barrel-Aged Strawberry Moon Sour Ale
Ecliptic will also feature fruit beer popsicles and a special burger with a fruit component…OK, call me a hidebound purist, but I hope that in this case, a pickle and/or a tomato slice qualifies as "a fruit component."
Cascade Brewing Figaro 2015 is now available in bottle and on draft at the Cascade Brewing Barrel House and the Raccoon Lodge in Raleigh Hills. Here's what the Cascade folks have to say about the process: "The Figaro project is a blend of sour strong blond ales aged in chardonnay barrels for up to 18 months with white figs, lemon peel and orange peel. Cascade begins this blend with freshly emptied chardonnay barrels from the Willamette Valley wine region and fills them with its strong blond ale, imparting a complex white wine character to the beer with a hint of oak. After several months of maturation, lemon peel, orange peel and dried white figs are added to each barrel and allow a slow, steady fruit fermentation to take place. Several more rounds of figs are added over a 12 month period, contributing layer upon layer of flavor until the beer has achieved optimum fruit intensity. The fruited beer is then transferred to a stainless steel tank and blended with a small portion of non-fruited sour blond ale until the desired balance of flavors is achieved."