Recapping the 5th Annual Firestone Walker Invitational Beer Fest
|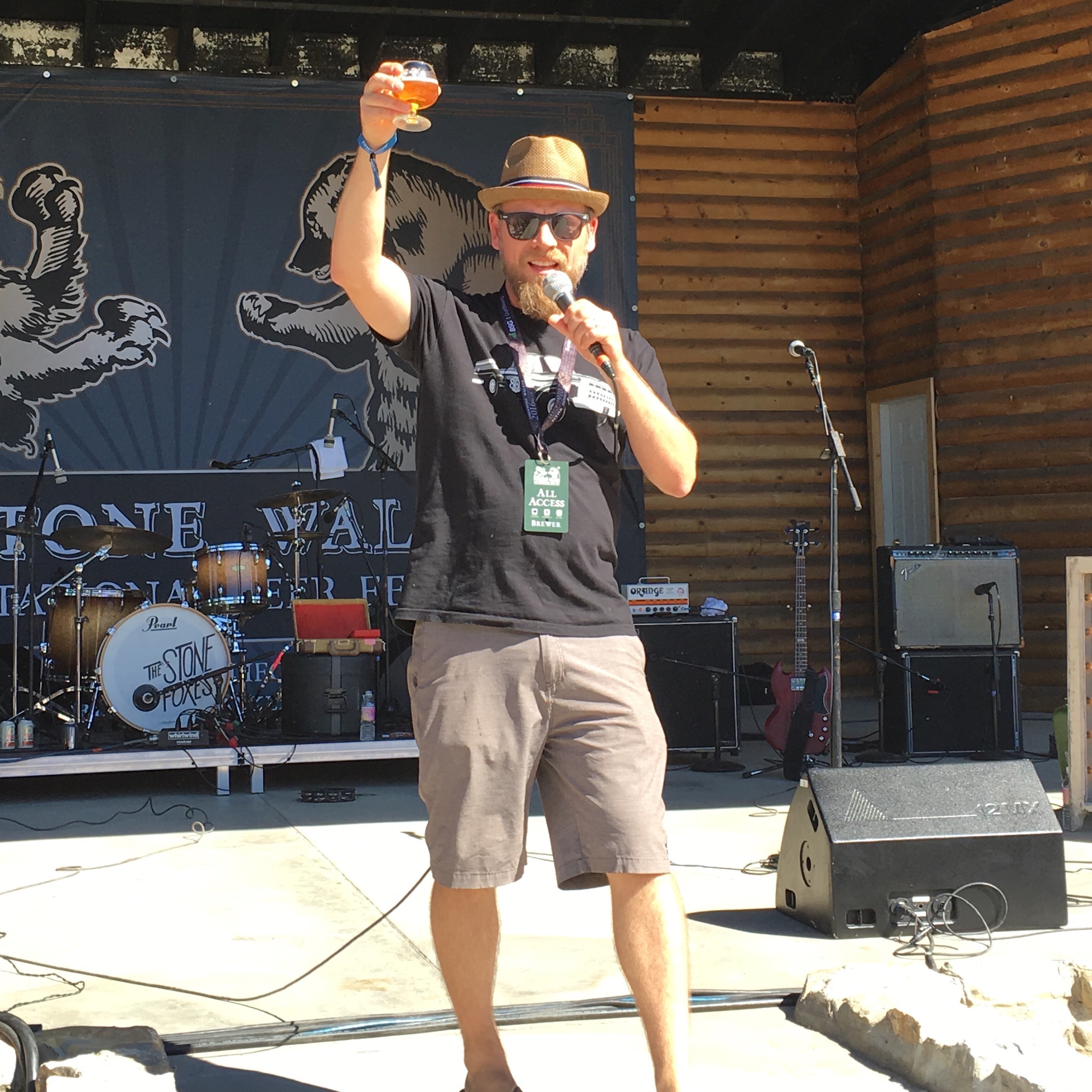 When it comes to the many various beer festivals across this land of ours, selecting which breweries and beers to seek out is always a fun, enlightening task. Decide which breweries are worthy of your coveted beer tokens and devise a game plan. But what happens when every single brewery at a festival are pouring highly regarded world-class beers?
When preparing for this past weekend's fifth annual Firestone Walker Invitational Beer Fest (FWIBF), this task was quite daunting. A few weeks ago Firestone Walker Brewing announced the beer list for its FWIBF and as usual this list was quite amazing. Deciding which beers to drink in a festival that lasts five hours that includes all inclusive pours from breweries that include Cigar City, Side Project, Jester King, 3 Floyds, Russian River, Allagash, and ones from a few international breweries that includes Garage Project from New Zealand and Beavertown from England is a task that is as enjoyable as it is challenging. No matter which way you look at it every attendee is sure to have one great beer drinking experience. Check out the pre-festival draft list below.
What's astonishing is that this list does not include the amazing bottles that were also poured by many of these breweries including a few 6 liter bottles of Russian River 2009 Supplication, yes a few 7 year old Imperial cork and caged bottles. Watch Russian River's Natalie Cilurzo uncork one of these 6 liter bottles to the delight of the fans waiting patiently in line for the 2:23pm pouring.
Held every year the weekend that follows Memorial Day in Paso Robles, California, the FWIBF has now just completed its fifth run. Tickets went on sale the first day of February and all 3,000 or so tickets sold out within minutes. As we have said here before this is one amazing beer festival that should be on every craft beer fan's bucket list. No beer tickets to deal with all the while enjoying unlimited beer samples along with unlimited food bites from the region's finest restaurants. And this year's festival proved to be the best one yet. Tickets went on sale on February 1st and sold out in minutes just as all of the city's hotel rooms. It's best to plan ahead for this one as its in a small city that lies halfway between San Francisco and Los Angeles on Highway 101 in California's Central Coast that is more known for its numerous wineries.
The one thing that sets the FWIBF apart from all others is that it truly is an Invitational that Firestone Walker's Brewmaster Matt Brynildson extends invites to his close brewing friends that includes Bend, Oregon's Tony Lawrence and his Boneyard Beer. Years ago Lawrence spent time working at Firestone as did a handful of the other brewers that had their beer featured.
As with past years, a collaboration beer was brewed for the FWIBF. This year's beer combined the exceptional talents of Firestone Walker and Russian River. Firestone has made a name for itself with its Pivo Pils that Bryndilson modeled after fellow FWIBF Italian brewery Birrificio Italiano and its Tipopils. Not to be outdone, Russian River though known for its sour ale program and its hoppy offerings also creates one phenomenal Pilsner, STS Pils. The two California breweries teamed up to create STiVO Keller Pils. Unlike all other beers pouring at the festival that includes unlimited 3 oz. samples, FWIBF attendees each receive one ticket for this collaboration beer. This collaboration truly lives up to the hype that surrounds these two brewers and breweries. Fortunately for the many did not attend the FWIB this draft only beer will be making the rounds throughout Firestone Walker's distribution footprint in the coming weeks.
New this year was the International Tent that featured all of the various international breweries. In years past these breweries were intermingled with all of the US breweries. Now all set apart, theses well traveled breweries arrived to Paso Robles Event Center with some of its top beers. The brewery that seemed to have the longest line all day long was Garage Project for its Cherry Bomb Defused. If there was a prize awarded to the beer with the best presentation this one would have won hands down. Garage Project began the pour of Cherry Bomb Defused with sour cherry base beer that is then topped with a foamy, frothy chocolate top.
Attendees at FWIBF vote for the People's Choice each year for brewery and restaurant. At the 2016 FWIBF went to FishGaucho for People's Choice Restaurant as it served up its BBQ Chicken Tacos while St. Louis based Side Project Brewing was voted People's Choice Brewery. With some of the longest lines throughout the day it's no wonder that this 2-1/2 year old brewery earned top honors.
Here's our photo re-cap from the 2016 Firestone Walker Invitational Beer Fest. Cheers to another successful year!