Redhook Brewery's Brewlab to Celebrate its Second Anniversary
|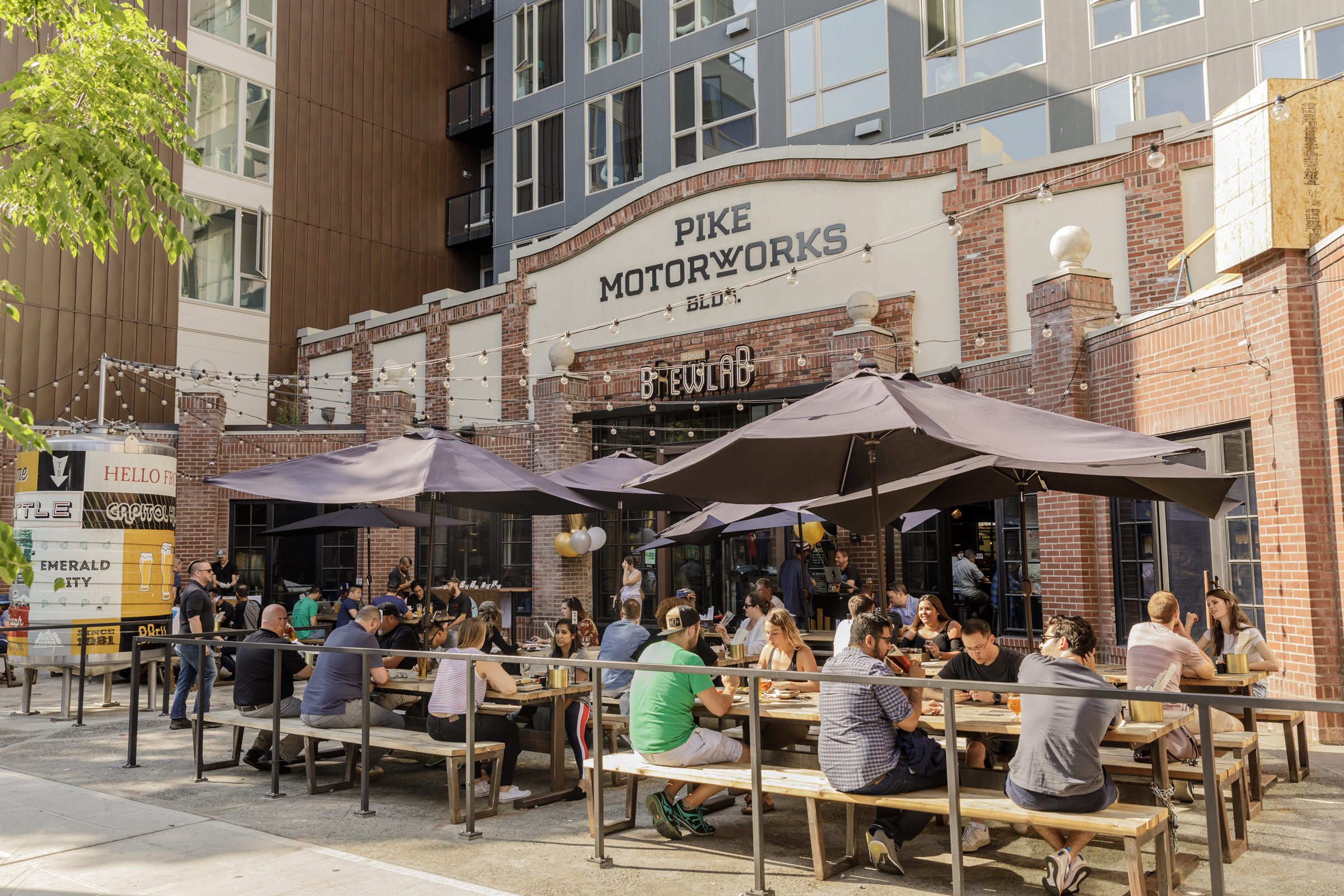 SEATTLE, Wash. – August 6, 2019 – It's been two years since Redhook Brewlab opened the doors of its innovation brewery and pub in the iconic Pike Motorworks building on Capitol Hill, and to celebrate the brewery is throwing an all-day party on Saturday, August 17.
From noon to midnight, Brewlab's sprawling front and back patios will transform into the ultimate outdoor party, featuring Brewlab originals like El Sonido Mexican-Style Lager and new limited-release beers offered at special anniversary pricing, tunes from KEXP DJs, lawn games like giant Jenga and corn hole, and craft cocktails on tap. During the party, Redhook will hold its first-ever "garage sale" – an homage to the Pike building's automotive history – where fans can score great deals on Redhook merchandise.
"We're thrilled with the variety and quality of beers we've been able to develop in our two years here," said Redhook Head Brewer Nick Crandall.
In the past year, Crandall and fellow Innovation Brewer Joel Kosic have brewed over 100 distinct beers and picked up three medals at the 2019 Washington Beer Awards. The brewers have also seen several of their best-loved Brewlab small-batch creations hit shelves in package, including Mothers of the Sun Raspberry Saison, El Sonido Mexican-Style Lager, and Atomic Robot, a session-style IPA releasing later this year.
As part of the anniversary celebration, Brewlab will be tapping special limited release innovation beers, including a specialty anniversary beer called "Don't Look the Brewers in the Eyes", a classic American light lager with a rye twist. At 4.3% ABV and 20 IBU, the light, crisp, and flavorful brew is perfect for summer patio sipping. The celebration will also feature the return of Brewlab favorites Dragons Can Be Beaten IPA, Afternoon Watch Munich Helles, Northwest Super Premium Pilsner, and Force Output Imperial IPA.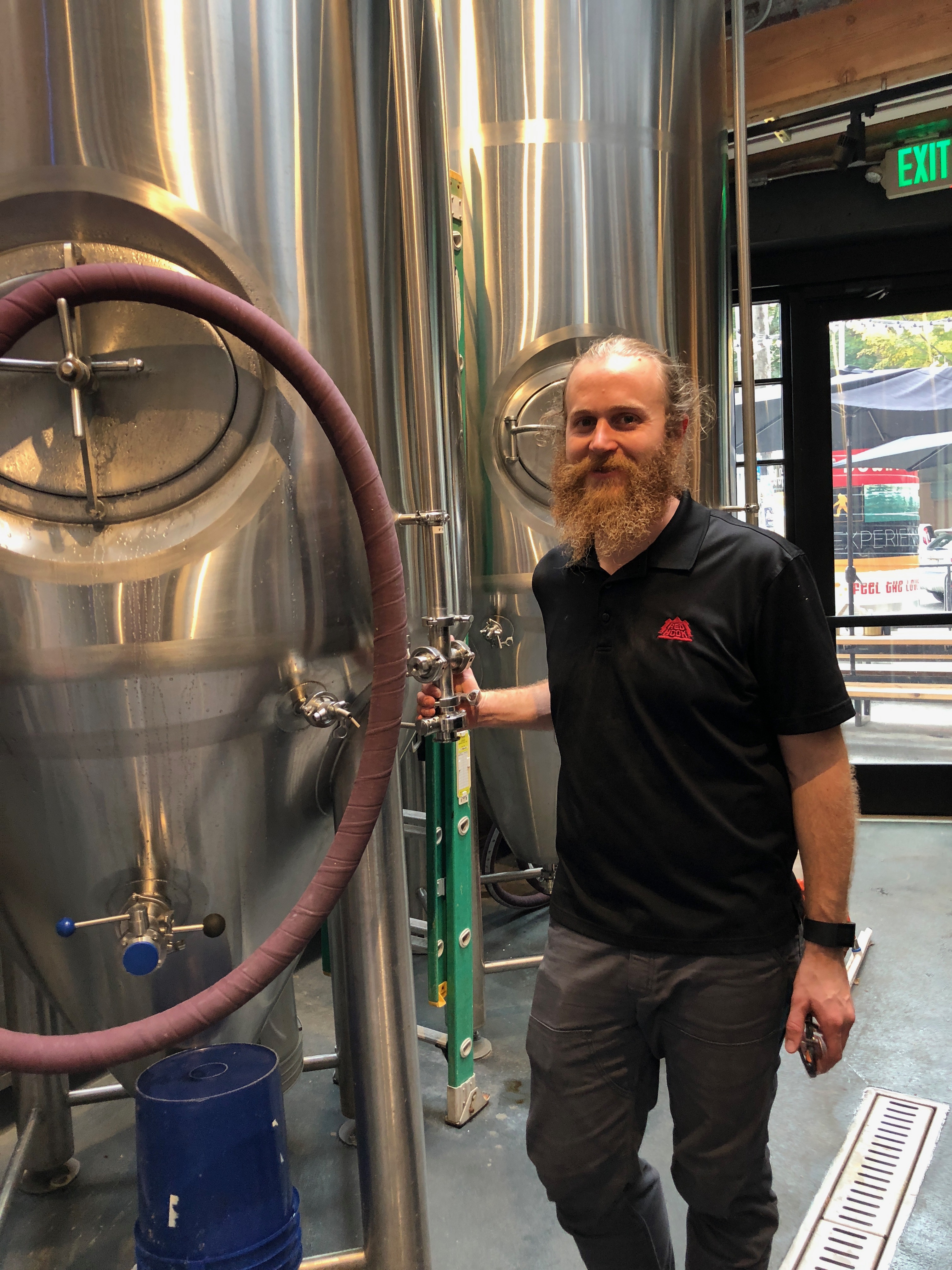 "The name pokes fun at the large windows looking onto Brewlab's innovation brewery, and how sometimes that makes us feel like we're on display at the zoo!" Crandall added.
Since opening its doors in 2017, Redhook Brewlab has made community, collaboration, and innovation part of its DNA. Earlier this year, Redhook released El Sonido Mexican-Style Lager, a crisp light lager created with longtime partner KEXP, with packaging artwork by Seattle artist Victor Melendez. A portion of proceeds from El Sonido sales are donated to SMASH, a Seattle nonprofit organization dedicated to keeping the local music community healthy and thriving by providing access to preventative healthcare. Sixteen-ounce cans of the beer will be available throughout the anniversary party.
To further their benefit to SMASH, Redhook teamed up with Seattle neighbor MiiR to develop limited-edition MiiR and El Sonido-branded camp mugs. Sale proceeds from the mugs will go to SMASH to support Seattle musicians.
Brewers Crandall and Kosic will give tours of Brewlab's 8-barrel innovation brewery at 1:00 pm and 3:00 p.m. during the party. Redhook fans can also sign up for the second year of Brewlab's popular Crowler Club, which entitles members to three Crowlers per month for an annual fee of $100. Crowler Club members get exclusive access to new beers and receive 25% discounts on all beer purchases at Brewlab while their membership is active. Membership is limited to 100 fans, and signups will begin during the anniversary party.
For additional information on Redhook Brewery, visit redhook.com and follow the brewery on Instagram, Facebook, and Twitter.