Redhook Brewlab To Host IPA Daze – April 20-22, 2018
|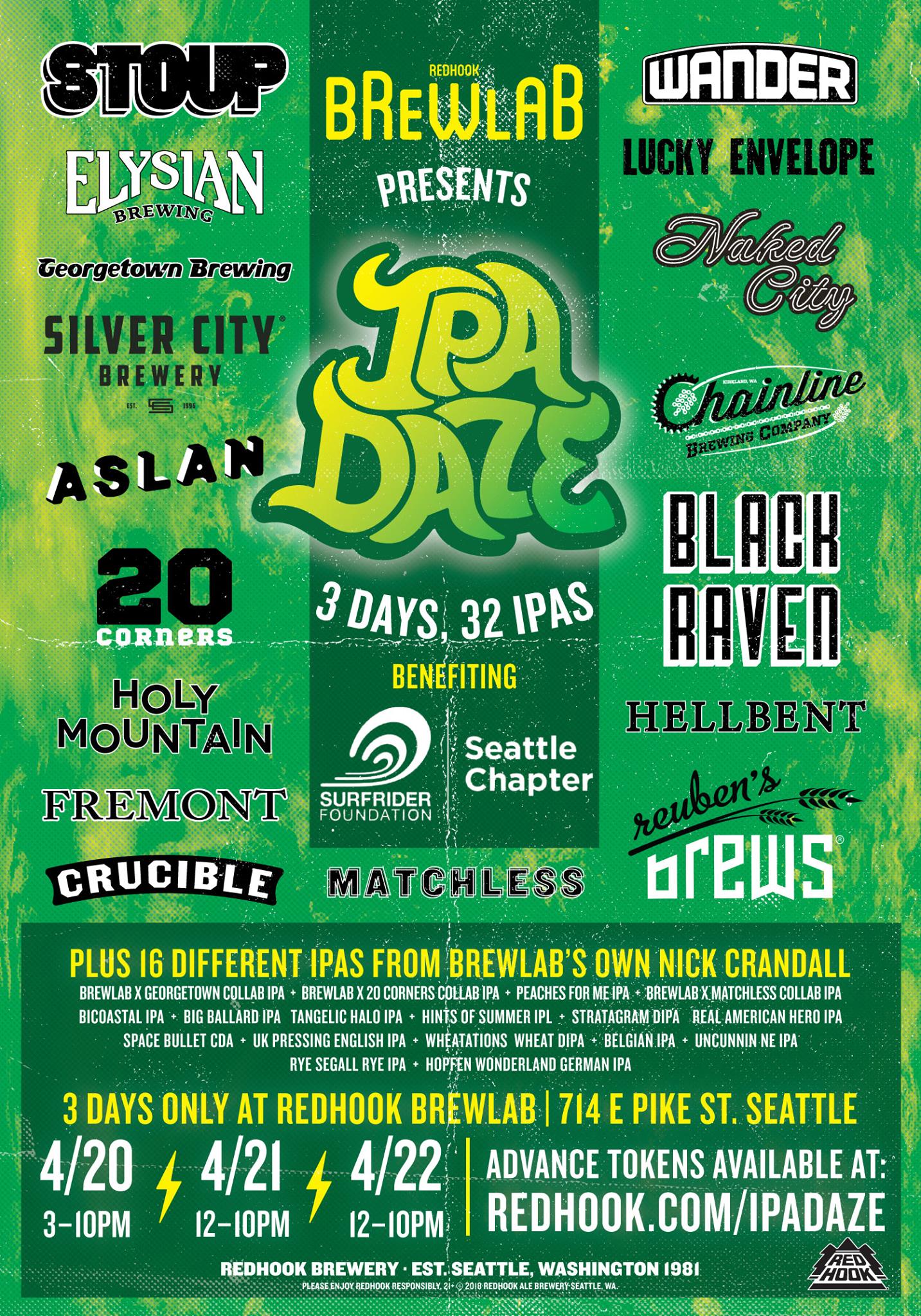 IPAs will reign supreme this weekend in Seattle at Redhook Brewlab IPA Daze. This three-day celebration of India Pale Ales will feature 35 different IPAs brewed by Redhook along with some of Washington's best breweries.
Redhook Brewlab IPA Daze is a three-day fest that takes place from April 20-22, 2018 at Redhook Brewlab in Seattle's Capitol Hill neighborhood. Redhook will have 35 IPAs on tap for the entire weekend, and 20 of the IPAs will be guest and collaboration beers from other Washington breweries.
Here's a rundown on each of the day's events that will include KEXP spinning tunes, Baby Goat Petting Zoo and more!
Friday, April 20th – 3:00pm-Midnight
KEXP's DJ Troy will be in the house from 5-8PM and will be featuring special munchies. Plus there will be a Baby Goat Petting Zoo on the patio! Tim's Cascade Chips will be handing out yummy snack samples & SurfRider Seattle will be talking about how much amazing work they do to keep our waters clean.
Saturday, April 21st – Noon-Midnight
KEXP's DJ Sean will be in the house from 5-8PM and Seattle Artist Hannah Olsen will be hosting a live painting and art pop up. Grab a final bag of goodies from Tim's Cascade Chips & sign up for SurfRider Seattle's Earth Day Beach Clean up Sunday!
Sunday, April 22nd – Noon-10:00pm
KEXP's DJ Morgan will be in the house from 2-5PM and our friends from the Surfrider Foundation will be with us to talk about their mission for a cleaner oceans.
Entry is free but beer sampling will be done by a token system. Tokens are $1.50 per token, 4 tokens for $6.00, 9 for $12.00, and 20 for $25. Pre-order Available at: https://app.anyguide.com/tours/ipa-daze-seattle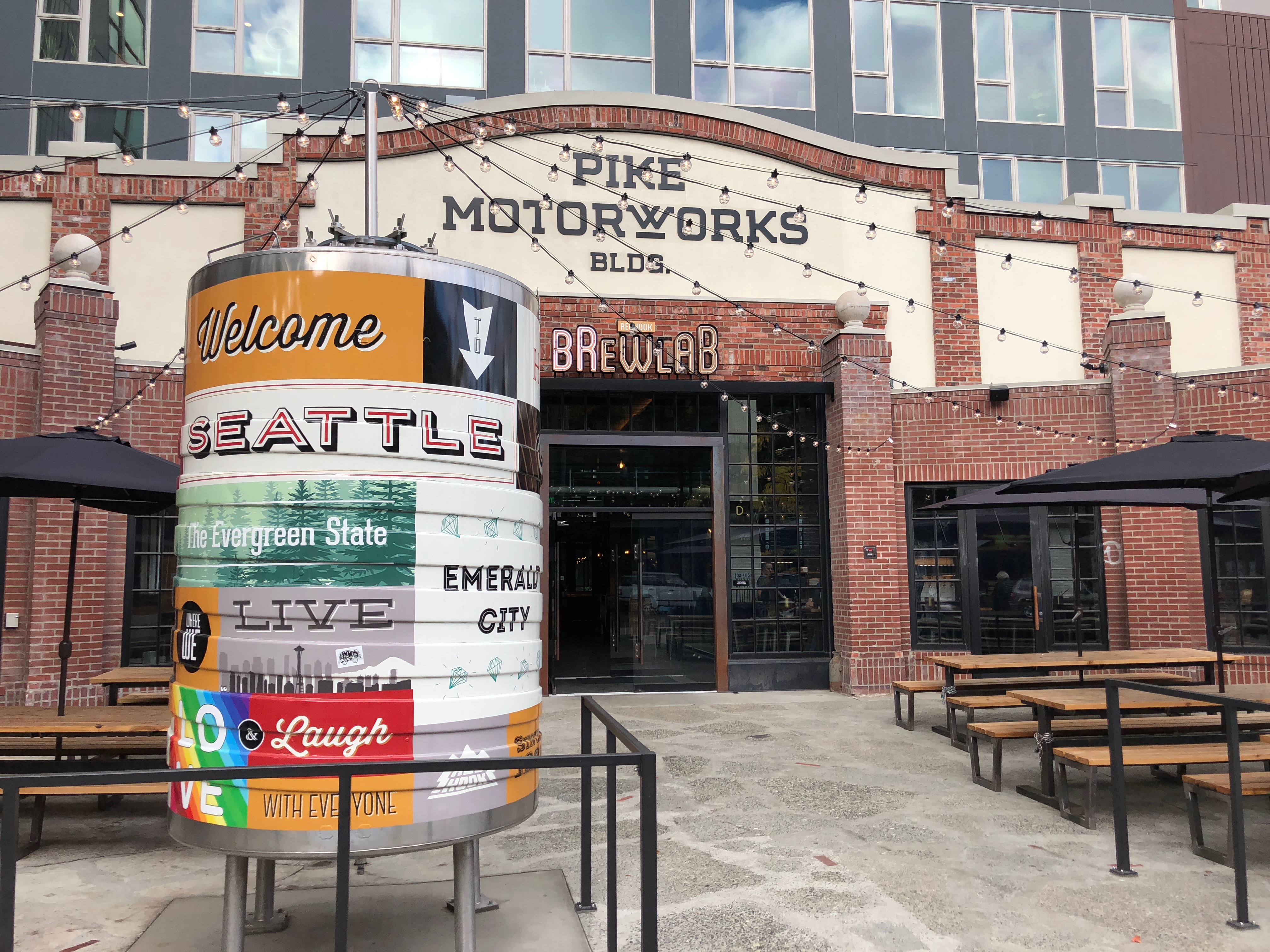 Redhook IPA Daze Beer Lineup:
Redhook Peaches for Me IPA
Redhook Bicoastal IPA
Redhook Big Ballard IPA
Redhook Tangelic Halo IPA
Redhook Hints of Summer, India Pale Lager
Redhook Stratagram, Double IPA
Redhook Real American Hero, American IPA
Redhook Space Bullet, Cascadian Dark Ale
Redhook UK Pressing, English IPA
Redhook Wheatations, Wheat IPA
Redhook UnCunnin, New England IPA
Redhook Rye Segall, Rye IPA
Redhook Hopfen Wonderland, German IPA
Redhook White IPA
Redhook Big RED IPA
Redhook & Matchless Collab – 100% Triticale
Redhook & Georgetown Collab – IPA with El Dorado Hop Hash
Redhook & 20 Corners Collab – 4.20 Pounds per Barrel
Elysian Frenetic Belgian IPA
Georgetown Bodhizafa IPA
Chainline Tune Up IPA
Aslan Cosmic Dreams IPA
Naked City Crossfire IPA
Reuben's Crush IPA
Wander Citra Single EyePA
Silver City Brewery Ripe N Juicy Double IPA
Holy Mountain
Crucible
Black Raven
Fremont
Matchless
Stoup
Hellbent
20 Corners
Lucky Envelope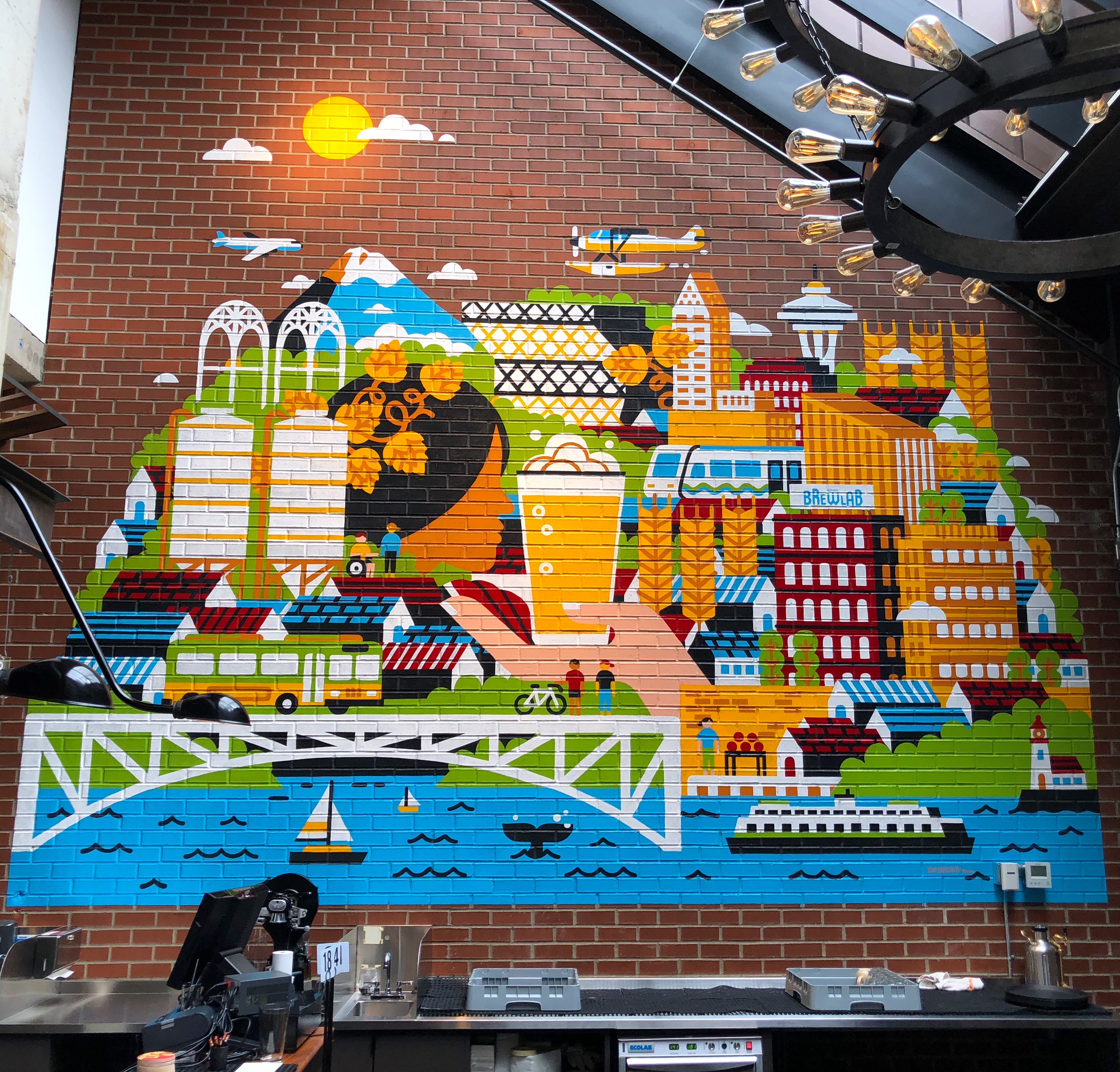 Redhook Brewlab
714 E. Pike St.
Seattle, WA 98122