Ruse Brewing Taproom One Year Anniversary
|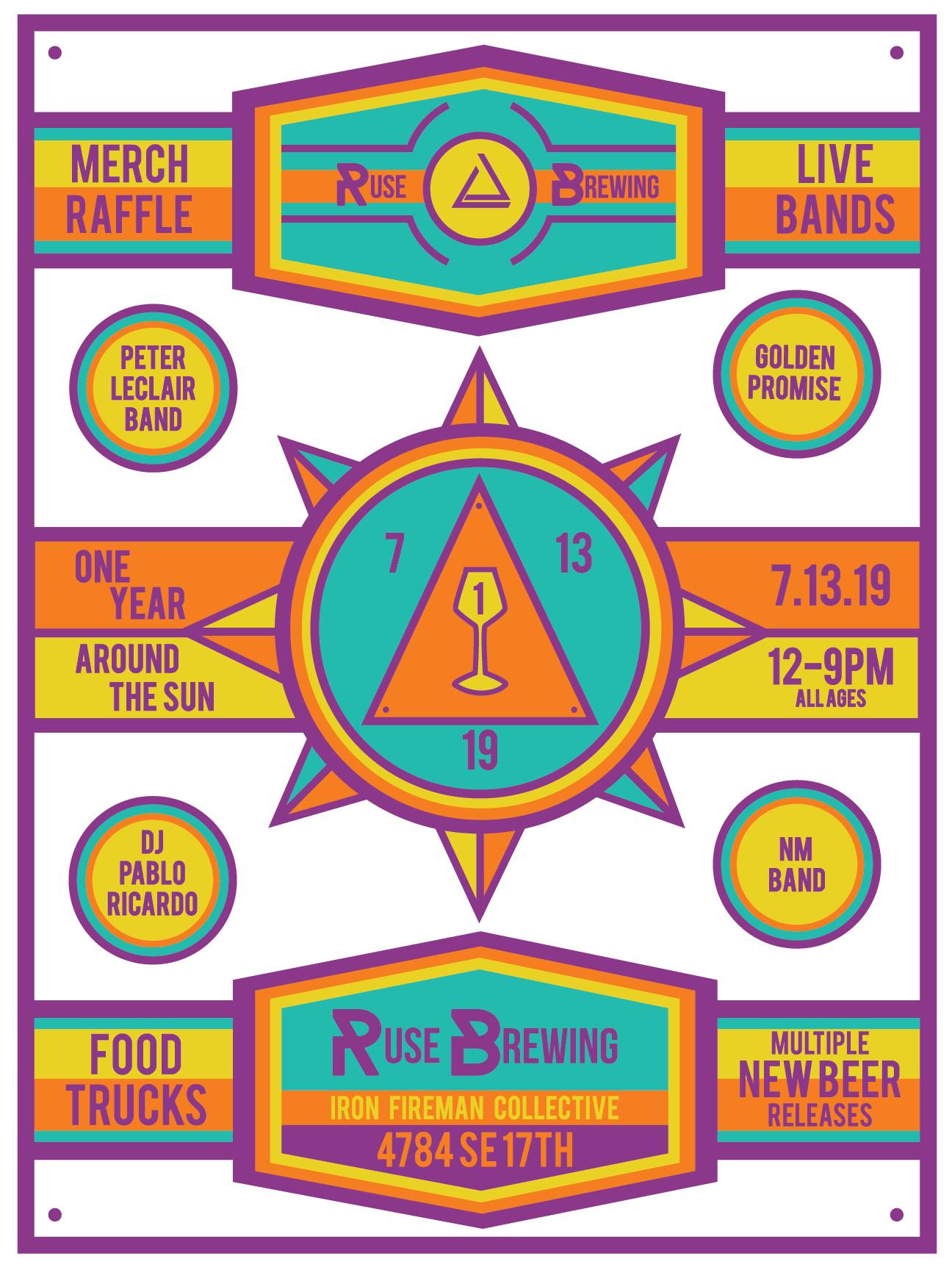 One year ago Ruse Brewing opened its own production brewery and taproom in Southeast Portland at the Iron Fireman Collective Building. Prior to opening this location, Ruse Brewing's co-founders Shaun Kalis and Devin Benware brewed its beers at Culmination Brewing, where the two worked, for a few years. Today, July 13th, Ruse Brewing will celebrate its Taproom One Anniversary from Noon-9:00pm.
To celebrate this milestone Ruse Brewing will offer a rotating lineup of music, food trucks, new merchandise, special anniversary glassware and most importantly release three beers in 16oz cans. Ruse will offer Translator IPA in cans for the first time and also offer two new collaboration beers – Thought Frequency with Great Notion Brewing and A Sunlit Room with Cellarmaker Brewing.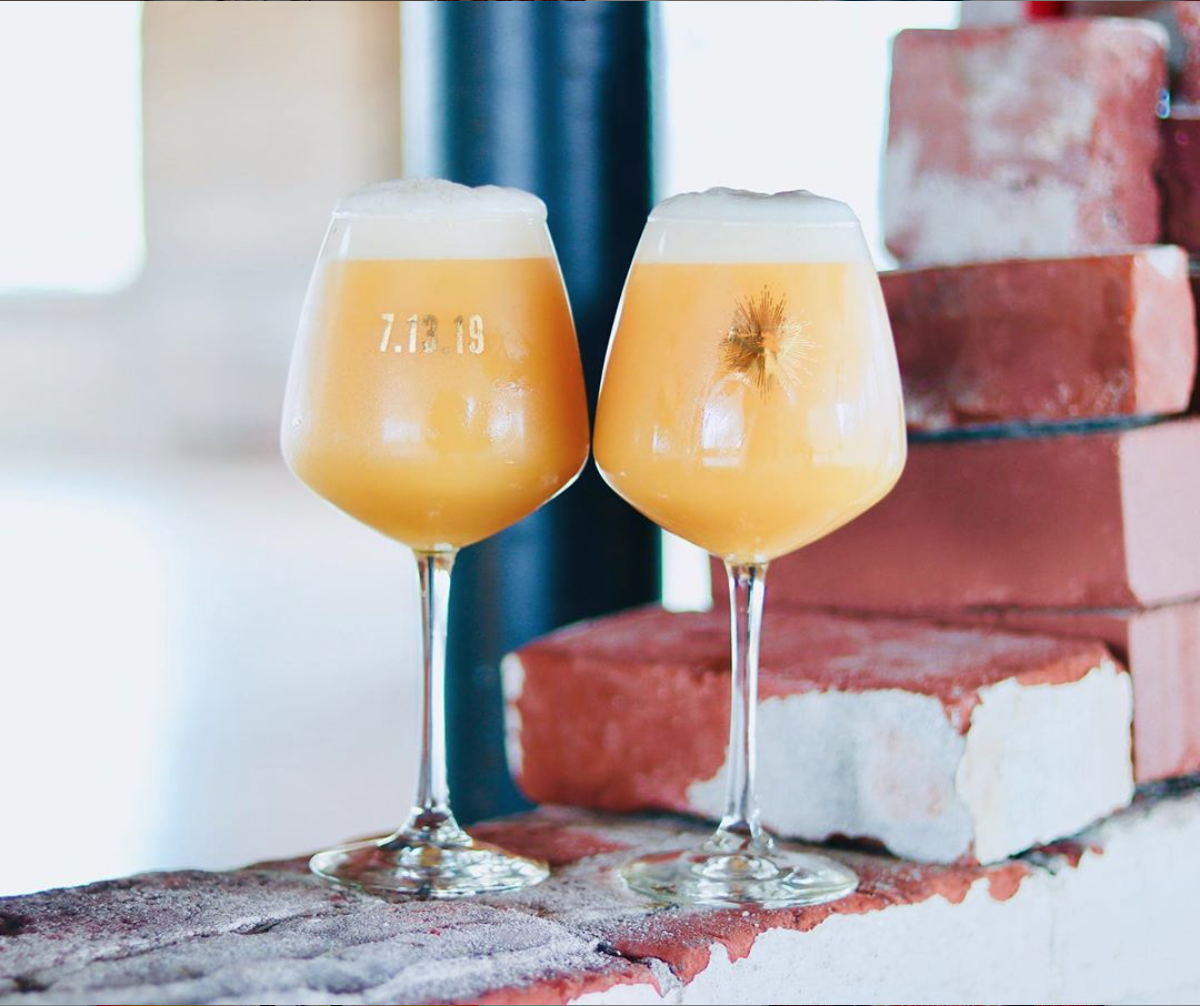 Here are descriptions of the three can releases that will be available today during Ruse Brewing Taproom One Year Anniversary.
Translator IPA
We are super excited to finally get one of the Ruse originals, Translator IPA into cans. We have tweaked this recipe countless times to get it where it is and are proud to share it in a new drinking format. As with all of our packaged beers this won't be available all the time so get it while it is around. (One case per person)
Thought Frequency
We brewed Thought Frequency with our pals in plaid at Great Notion Brewing back in November and loved it so much we decided to get it in cans. This obviously hazy IPA is double dry hopped with El Dorado, Citra, Galaxy and Vic Secret. (Four 4 packs per person)
A Sunlit Room
This is our first ever collaboration brew with our new bay area buds Cellarmaker Brewing and we are stoked with what we came up with. A Sunlit Room is a West Coast Lager dry hopped with Strata, Citra and Amarillo. It is exciting to see how these usually familiar hops express a differently unique flavor/aroma profile with lager yeast.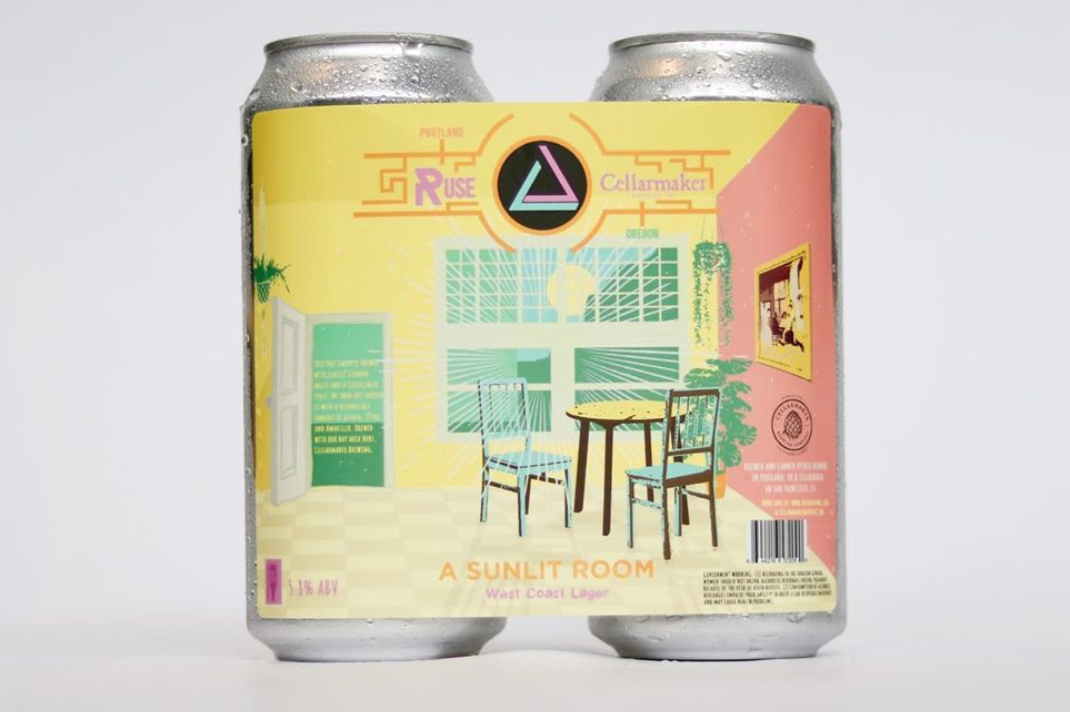 In addition to the beers being poured, Ruse will host a day of music with DJ Pablo Ricardo (12:00-1:30), Peter LeClair Band (2:00-4:00), Special Guests (4:30-6:30), and Golden Promise (7:00-9:00).
Ruse Brewing
4784 SE 17th Ave.
Portland, OR 97202