StormBreaker Brewing Presents Stormtoberfest 2019
|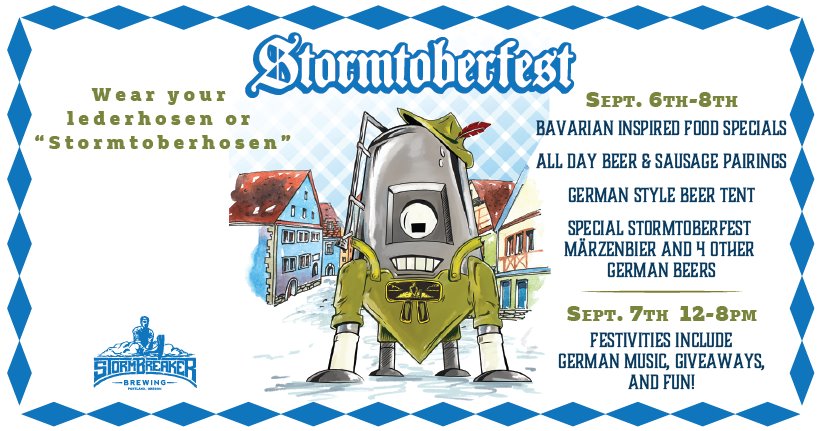 StormBreaker Brewing will host its 2019 Stormtoberfest, the North Portland brewer's version of an Oktoberfest celebration this coming weekend. From September 6-8, StormBreaker Brewing wil host its annual Stormtoberfest that will feature Bavarian inspired food specials, beer and sausage pairings, a beer tent and of course five German-style beers including this year's Stormtoberfest Märzenbier.
The big day to celebrate will be on Saturday, September 7th as StormBreaker will bring in live German music, food specials and more all from Noon-8:00pm.
Stormtoberfest is a Munich inspired Märzen that's described as offering up biscuity malt aroma that's sweet with breadiness, but balanced with 2 noble hops. This Märzen style lager, deep orange in appearance with a creamy mouthful at 5.1% ABV and 27 IBUs.
StormBreaker Brewing
832 N Beech St.
Portland, OR 97227