The Beer Here – A Fine, Funky Weekend of Farmhouse Fest and Orval Day – Week of March 23rd
|
A fine, funky weekend with Farmhouse Fest and Orval Day – Portland beer events for the week of March 23rd.
Holy Mountain/E Nine Showcase
5-8 pm Friday March 23, the Tin Bucket, 3520 N Williams Ave.;
Holy Mountain Draft:
Three Fates – Czech-Style Pilsner
Solarian – Foudre Fermented Saison
Plague of Angels – Imperial Oatmeal Milk Stout
Afterswarm – Rye Saison brewed with Bourbon Barrel Aged Honey
E Nine Draft:
Pogo Stick Hazy IPA
Puppies vs. Kittens Hazy IPA
The Duel-wild ale with raspberries and cherries
Meraki #2-Blueberry blended farmhouse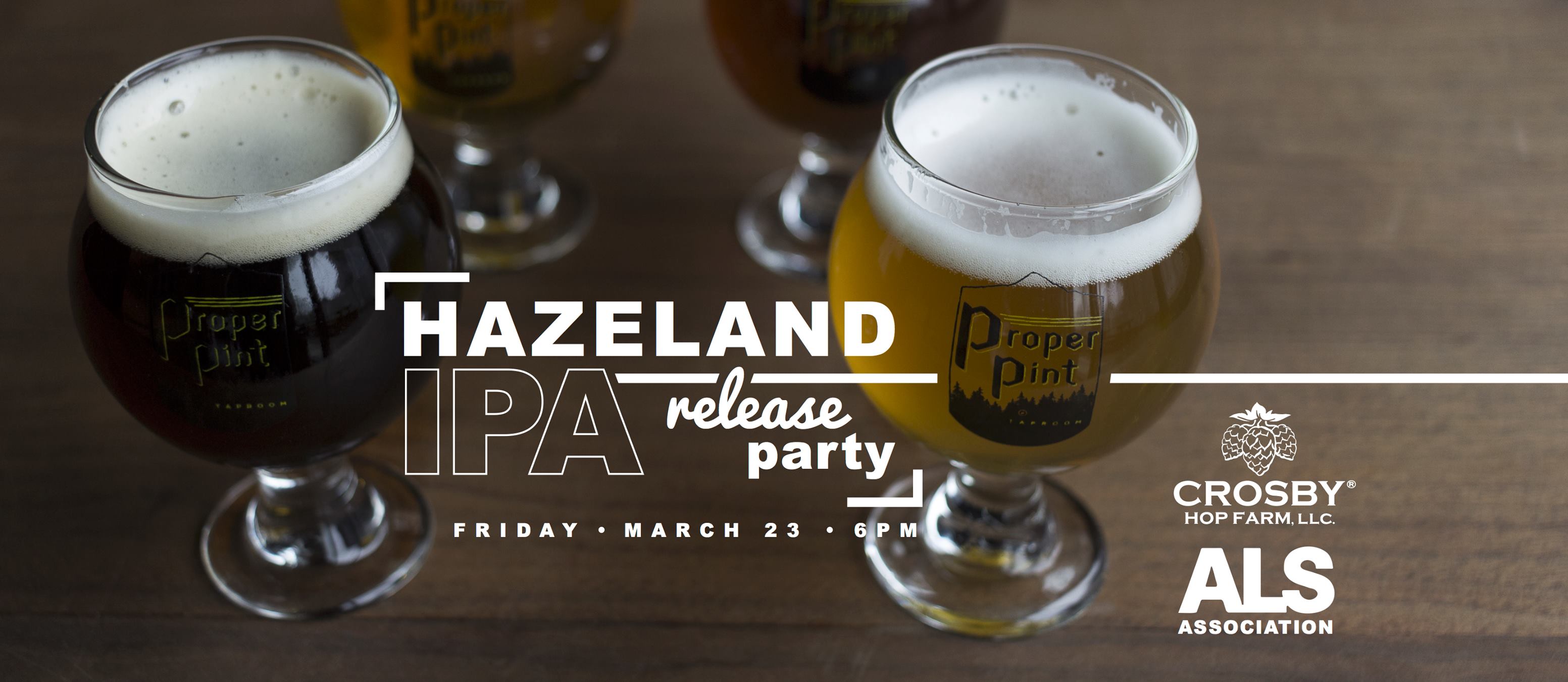 Hazeland Tapping
6-11 PM Friday March 23, The Proper Pint, 5965 SE 52nd Ave.;
This special collaboration beer is a result of a chance meeting between two Portlanders featured on Beerland: Crosby Farm's Zak Schroerlucke, was interviewed to discuss different hop varieties and homebrewer Mark Keene was inspired to brew a hazy IPA with Crosby hops and the help of Jeb Hollabaugh, head brewer at Labrewatory, who offered his services and equipment to brew Mark's recipe on Labrewatory's 5-barrel production brewhouse. Crosby Hop Farm donated El Dorado and Idaho 7 hops and Hop Hash for the beer.
March IPA Madness
Through Sunday March 30, Civic Taproom, 621 SW 19th Ave.;
The Civic wants your help to find your favorite IPA — they tapped tapping eight IPA's last week and have moved on to the second round whose winners from that round will face off in a final round to be tapped on Thursday the 29th and voted on until Saturday the 31st. The winner will be announced Monday April 2nd.
Breweries include:
pFriem Family Brewers
Pono Brewing
Baerlic Brewing Co.
Ecliptic Brewing
Ancestry Brewing
Mt. Hood Brewing Co.
Freebridge Brewing
Fortside Brewing Company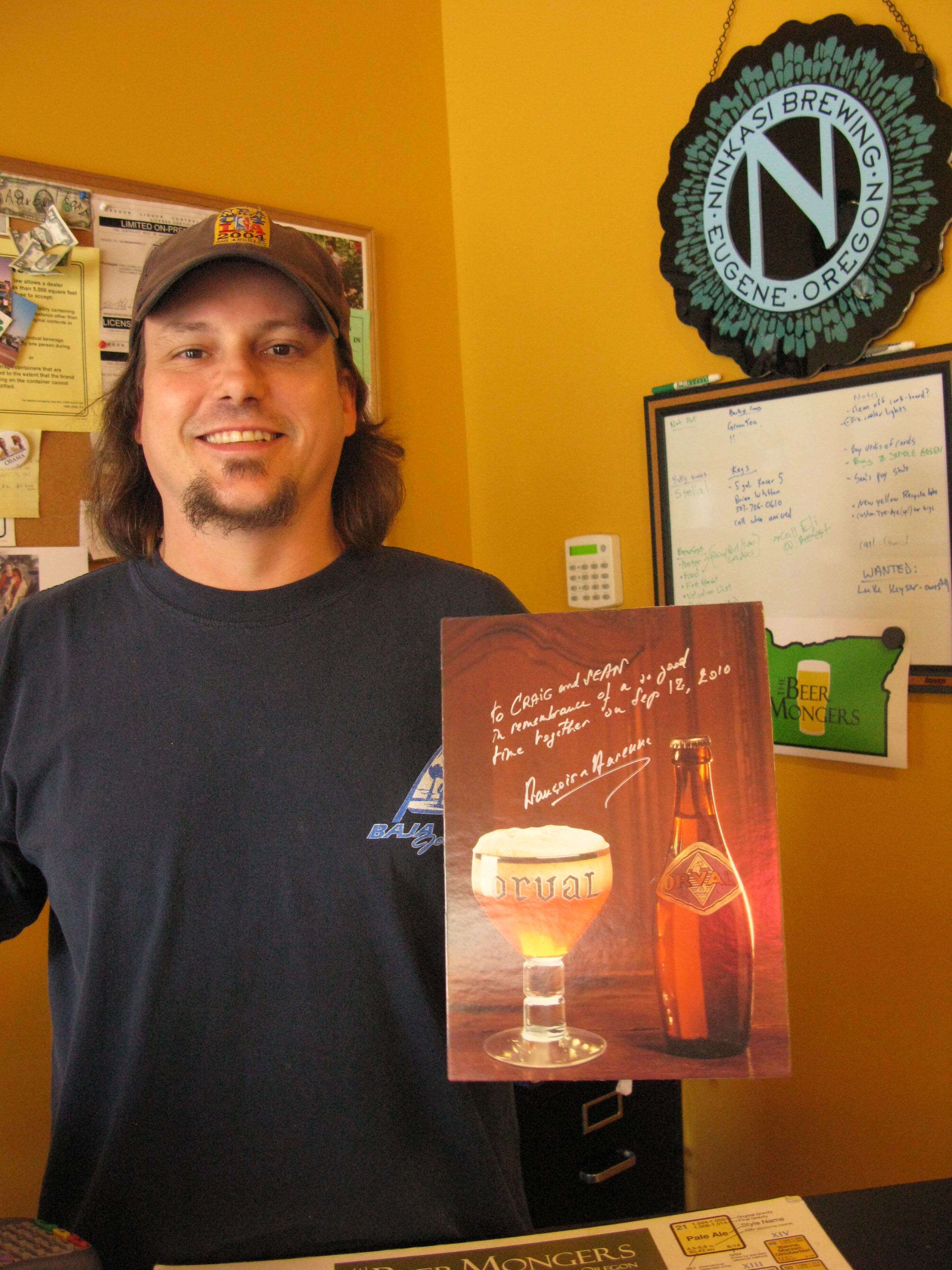 Orval Day
3-10 pm Saturday March 24, The BeerMongers, 1125 SE Division St.
Orval is the Mongers' favorite beer and this is their favorite day and this year they're featuring various Orval vintages, plus homages brewed rather closer to home:
"We do this once a year, as this is our favorite beer. We have two exciting flights to present this year.
Orval…
1/14
8/14
1/15
4/15
3/17
Homage..
Upright Scrap Iron
Green Flash Baroque Belgique
Trinity Brettanomyces Tour No. 1
Victory Wild Devil
The Commons Good Problems
Here's the verbiage from distributors Merchant du Vin:
Brewed at one of the world's eleven Trappist breweries, Orval has earned global recognition. Beer salespeople often say "there is no other beer like this one," but this is Orval: made from pale & caramel malts, with liquid candi sugar; fermented by Orval yeast; dry-hopped, then bottle-conditioned with Brettanomyces, a yeast that slowly consumes complex sugars. This leads to Orval's ageworthiness; its dry finish; a bold, acidic sharpness; and a sourness that is somehow soft and appealing. Orval Day started as a way to recall this wonderful ale, to experience the flavor, and to increase sales of Orval.
Sixth annual Portland Farmhouse & Wild Ale Festival
Noon Saturday March 24 and Noon Sunday March 25, Saraveza, 1004 N. Killingsworth St.; $25 general admission includes a Farmhouse Festival glass and 10 tix. 21 and older only.
Oregon's largest event dedicated to the rustic style of ales has become an annual tradition featuring more than 50 different saisons, biere de garde's, table bier's and sour & wild mixed fermentation and barrel-aged ales from across the country. Expect to see some of the best brewers and examples of farmhouse ales from the likes of de Garde, Ale Apothecary, Holy Mountain, Structures Brewing, Upright Brewing, Logsdon Farmhouse Ales, Floodlands Brewing, Alesong Brewing & Blending, Propolis Brewing, Wolf Tree Brewing, Agrarian Farm Ales, Engine House No. 9, Wolves & People, Libertine Brewing and many, many, more tba.
The Portland Farmhouse & Wild Ale Festival is held at Saraveza pasty tavern and bottle shop, their back event space the Bad Habit Room and in a covered tent erected adjacently along N. Michigan Ave. and walk-up ticket purchasers are welcome for the general admission on Saturday and Sunday.
Dieu du Ciel Péché Mortel/Orval Day 2018
Noon-11 pm Saturday March 24, Belmont Station, 4500 SE Stark St.;
The Station — which was just voted one of the ten best beer bars in the country by USA Today — celebrates Queebec brewery Dieu du Ciel and Belgium's world famous abbey brewery, Orval, with several coffee stouts fromn Dieu du Ciel including Péché Mortel, Péché Bourbon 2017 & 2018 and Péché Latte.
Orval Day includes brewery swag when you purchase two bottles in the bottle shop to go and a variety of vintage Orval bottles to enjoy in the Biercafe.
For each bottle of Orval sold in the US in March 2018, Merchant du Vin will donate fifty cents to MAP International, providing lifesaving medicines to people in need around the world. A one-dollar cash donation to MAP provides $80 worth of medicine…
Montavilla Lager Tasting
5-9 PM Thursday March 29, Montavilla Brew Works, 7805 SE Stark St;
Michael Kora and crew are pretty happy with their lagers and they're definitely appreciated by our good brewing friends in Portland. Come by and taste our Pilsner, Amber Lager and Dortmunder Lager. $7 gets you a 4 ounce sample of all three…
Plywood Pilsner Spring/Summer lager with a big noble hop aroma, balanced maltiness and pleasant hop bitterness.
Academy Amber akin to a light Bockbier with a smooth toasty and nutty flavor and restrained bitterness.
Dortmunder Wonder like their malt-driven Korabrau Helles, but with a bigger hop flavor and higher ABV.