The Beer Here – Homebrew Con, Cider Summit, Deschutes 30th Anniversary
|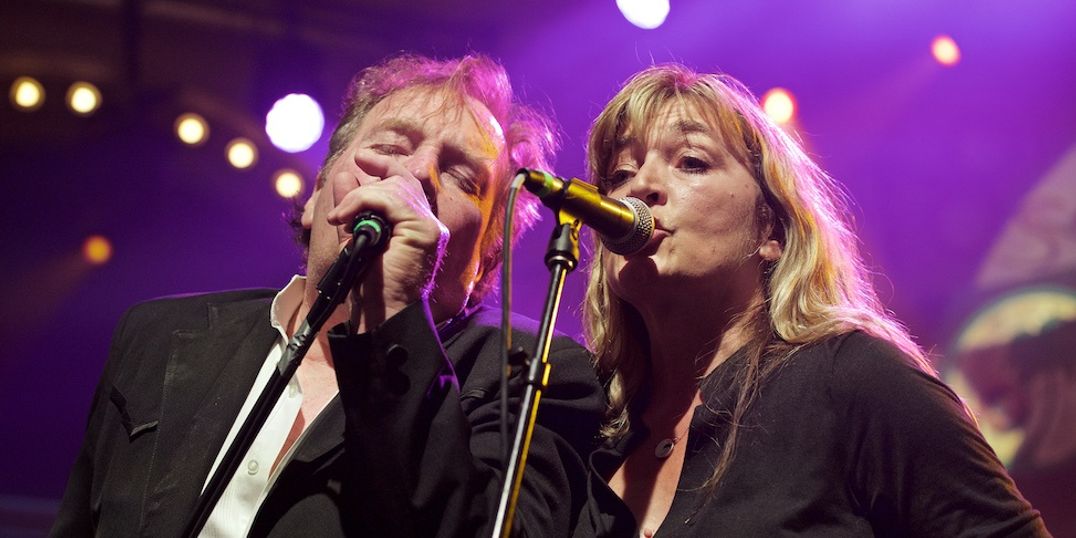 This week 3,000 homebrewers visit Portland, 200 ciders in the Pearl at Cider Summit, Deschutes turns 30 and the rest of the craft beer events for the week of June 28th.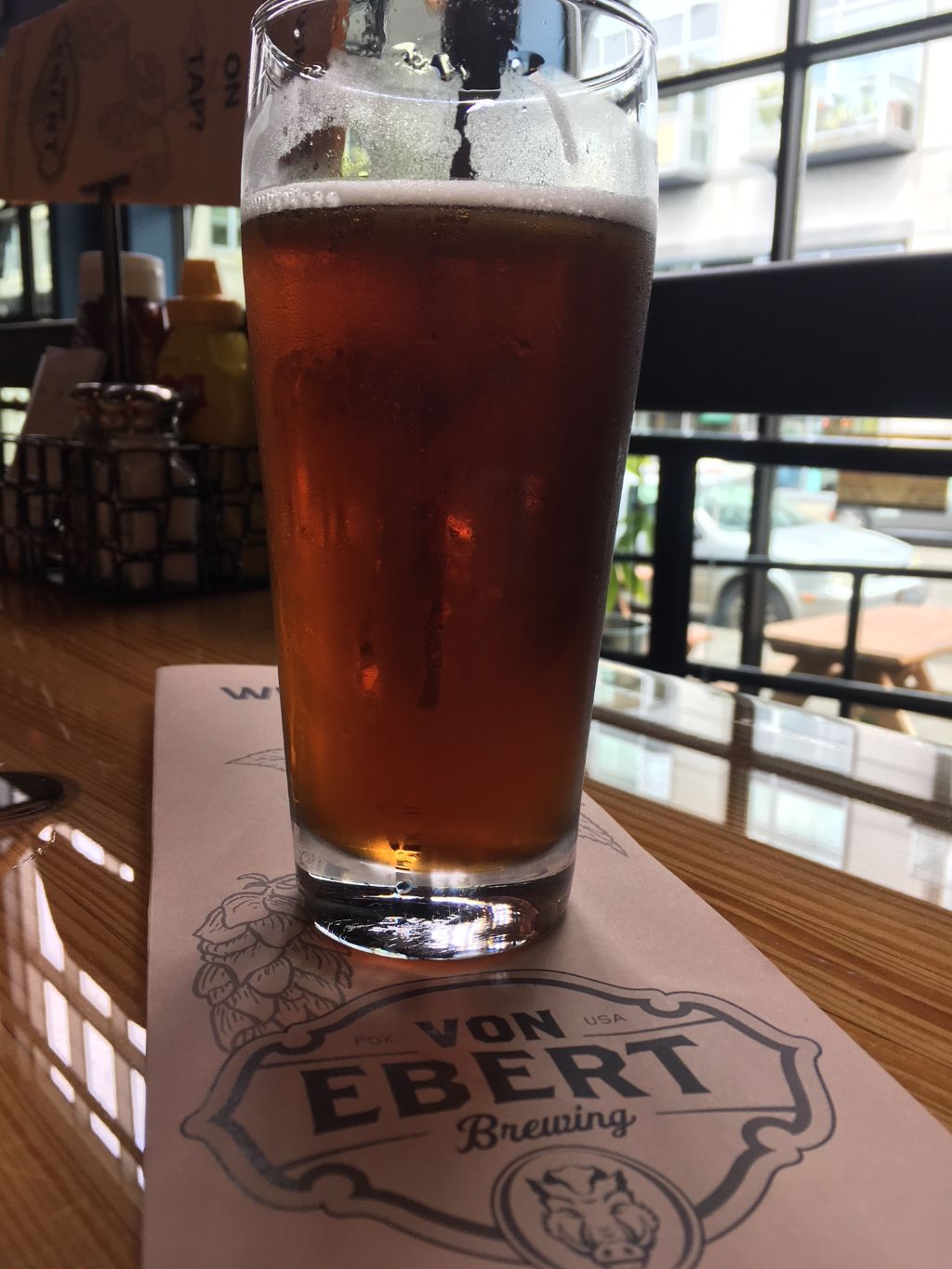 Latest/greatest/hoppiest/oakiest/strongest/sourest/haziest is all very well, but sometimes, a guy just wants an Alt, the beer that made Dusseldorf famous. Usually dark copper colored and moderately hoppy, it's traditionally fermented at a moderate temperature using an ale yeast which gives its some fruitiness, but matured at a cooler temperature, for a cleaner and crisper taste more akin to lagers. Having said all that (thanks Wikipedia,) yer average Alt fan is generally out of luck unless at the Widmer pub and their Alt (one of Portland's first craft beers) is on tap, which isn't always the case, damn the luck. So I was well chuffed to venture into Von Ebert Brewing earlier this month to find not only a couple of my friends and favorite brewers — Sam and Sean — but also a very creditable Alt on tap. I don't know that it's always on the list, but its presence is a treat for those of us experiencing Altbier deprivation: thanks gents!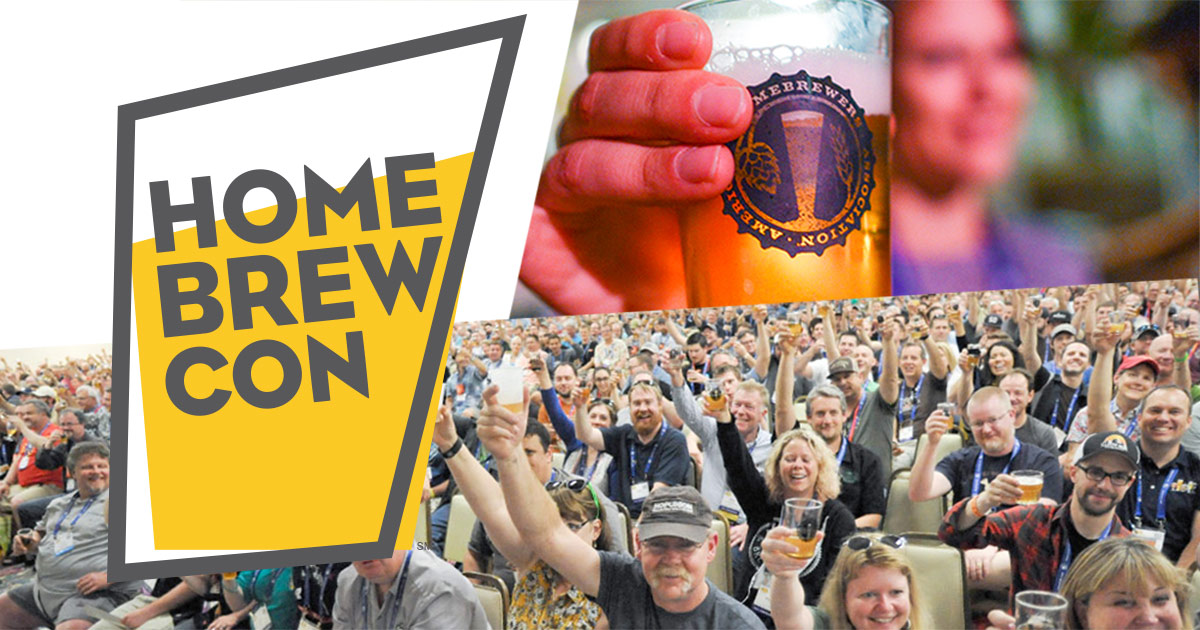 Hombrew Con 2018
Thursday June 28-Sunday July 1, Portland Convention Center, 777 NE MLK Jr, Blvd.; per-registration required.
Unless you're a dedicated homebrewer who's already registered, there isn't a lot for civilians here — except to celebrate the 3,000 or so homebrewers from around the country who've descended on Portland and its famous pubs for the 40th annual event by the American Homebrewers Association. They'll have the opportunity hear from more than 90 presenters, including keynote speaker Charlie Papazian, who founded the AHA 40 years ago and is widely regarded as the "godfather of homebrewing." Presenters include other pioneering and veteran homebrewers, beer industry professionals, mead makers and more. And you'll have plenty of chances to talk to homebrewers, because many pubs and breweries are hosting special HomeBrew Con events, including a Haunted Pub Tour in Old Town each night, a Buffalo Wild Wings-eating competition, Saturday's party at Rogue featuring Charlie Papazian and Rogue's legendary brewmaster, John Maier and, one imagines, much recreational beer sampling…

Cider Summit PDX
3-8 pm Friday June 29 & noon-5 pm Saturday June 30, The Fields Park, 1099 NW Overton St.; $35 includes a souvenir tasting glass and 12 tix. Re-entry allowed Friday and Saturday with an attached wristband and the current year's tasting glass. 21 and older only.
The Eighth annual hard cider festival features 209 hard ciders from 62 producers, including more than 100 ciders from Oregon, and 75 percent from the Northwest; half of the ciders have never been poured at the festival. The ciders hail from five states––California, New Hampshire, New York, Oregon and Washington––and five countries, including Canada, England, France, Spain, and the United States. complete list here: https://www.cidersummitnw.com/producers
Eighteen of the ciders are part of the 4th annual Oregon Fruit Products Fruit Cider Challenge, which features pilot batch fruit ciders using Oregon Fruit Products puree, with the optional use of Enartis oak chips. Attendees vote for their favorite Fruit Cider Challenge entry via text, and the winners are announced at the conclusion of the event on Saturday. The fest also includes live music, in conjunction with the Cascade Blues Assn., for a roster that features several of Portland's legendary artists. On Friday, attendees can hear the sounds of Robbie Laws and Ed Neumann; the Ty Curtis Duo; and Lloyd Jones. On Saturday, the event will open with Norman Sylvester, continue with the Ellen Whyte Trio, and finish up with the Lisa Mann Band.
Cider Summit PDX also features a variety of food offerings from Green Zebra Grocery, Dano's Dogs, Full Moon Crepes, Blue Star Donuts, Cypress Grove Cheese, and more; a Dog Lounge hosted by DoveLewis and Portland Pet Food Company; and an on-site store featuring festival merchandise and select bottles to go from participating cidermakers. (and thanks, as always, to the indispendable Chris Crabb for writing the press release in the Queen's English so I can cut n paste, mostly and not waste a lot of potential drinking time…you da best!)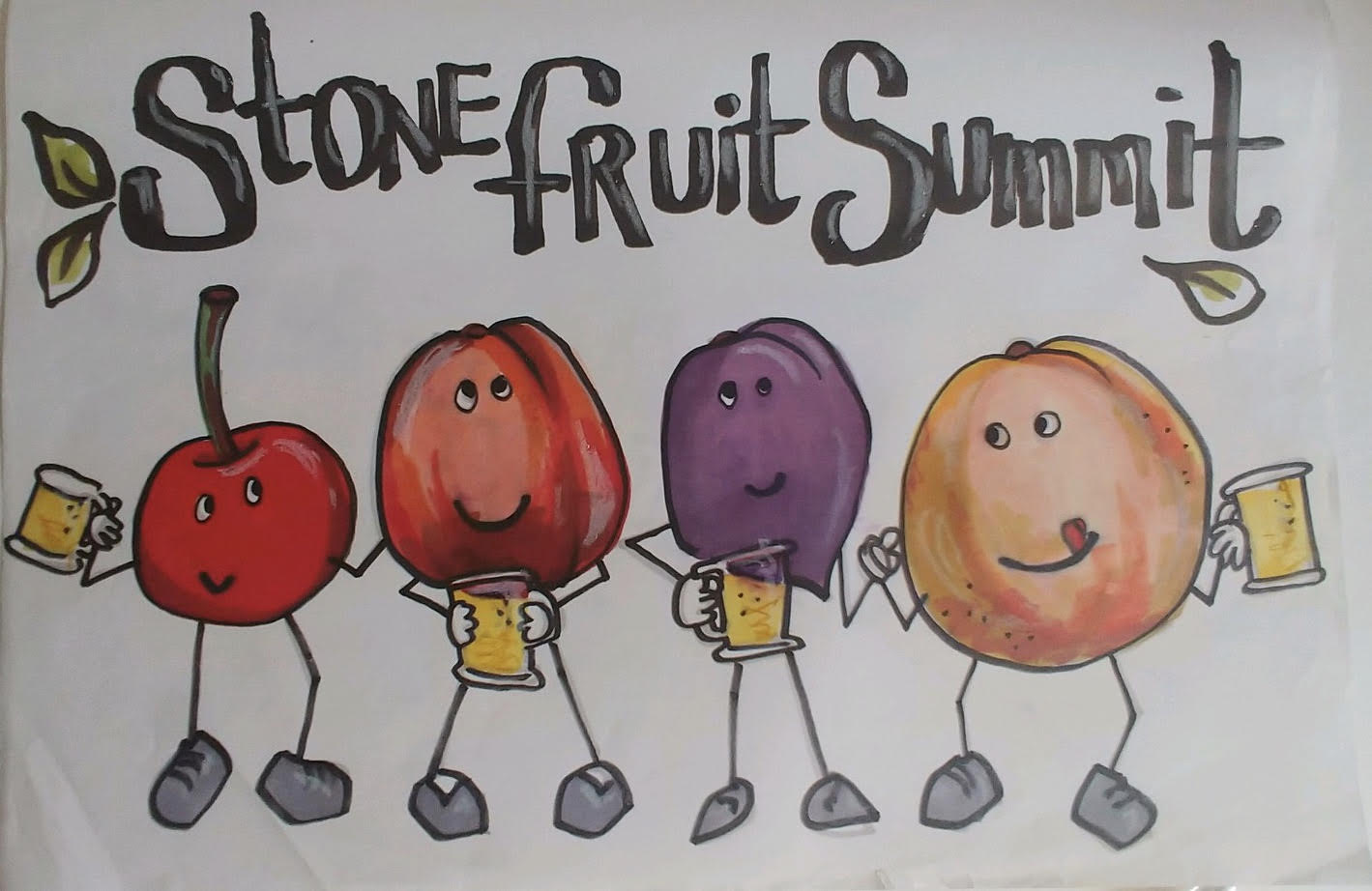 Stone Fruit Summit
2 pm Friday June 29 – Sunday Aug. 1, Roscoe's, 8105 SE Stark St.;
The Stone Fruit Summit is a celebration of Stone Fruit in many different styles of beers and features There will be great Stone Fruit beers on tap all weekend, but the best selection will be available on Friday. Some of the beers will include: OBA gold medal winning Logsdon Zuur Pruim, World Beer Cup gold medal winning pFriem Nectarine Golden, Block 15 Apricot Canary, Modern Times Nectarnomicon with Apricot Coconut and Vanilla, Vintage Double Mountain Kriek, Laurelwood Peach Millshake IPA and many more.
Migration Triple Beer Release
Friday June 29, Migration Brewing Co., 18188 NE Wilkes Rd;
Check out the new Migration production facility and sample some beers from Batch #1 and Batch #2 from the new 20bbl brewhouse, along with their collaboration with Level Beer.
Beer #1 Constructuer Strong Pale Ale
Beer #2 Exit 13 IPA
Beer #3 Level Beer Brut IPA Collaboration
Silver Moon F*Cancer IPA bottle release
5-9pm Friday June 29, North 45 Pub, 517 NW 21st Ave;
Silver Moon Brewing created the F*Cancer IPA to raise proceeds that will support loved ones who have been diagnosed with cancer. North 45 hosts the bottle release and will be serving the IPA on draft and in 22 oz. bottles with proceeds going to local Relay For Life efforts. $2 from every bottle and $50 from every keg will be donated to Portland's local American Cancer Society chapter. The American Cancer Society will be on site selling F*Cancer gear with all proceeds going to benefit their programs and efforts as well.
Edgefield Inaugural Brewfest
Noon-8 p.m. Saturday June 30, McMenamins Edgefield, 2126 S.W. Halsey St. Troutdale; $30 includes Brewfest Glass + 10 tokens, all ages welcome- 21 and over to drink.
What took 'em so long, we might wonder: this is an idea that seems a natural: (from the press release…) on the same lawn where Edgefield Concerts take place, they're bringing together more than 100 Oregon and Washington breweries & cideries for a day of merriment. Find your new favorite among breweries from Hood River to the Valley to Astoria and beyond pouring their finest; from Ambacht Brewing and Backwoods Brewing Company to Yachats Brewing and Zoiglhaus. Sample from cideries ranging from Alter Ego Cider to Wild Craft Cider Works as well. So put together your strategic tasting plan and pack up your chairs, bring the blankets, the kids & the dog and join the Edgefield crew for a great summer event, good beer and live music in the amphitheater:
Noon: Gary Bennett & The Coattail Riders
4 -7 pm: Rich Layton & The Troublemakers
Brewery Tours 1 – 5 pm hourly
Winery Tours 1 & 3 pm
Distillery Tours' 2 & 4 pm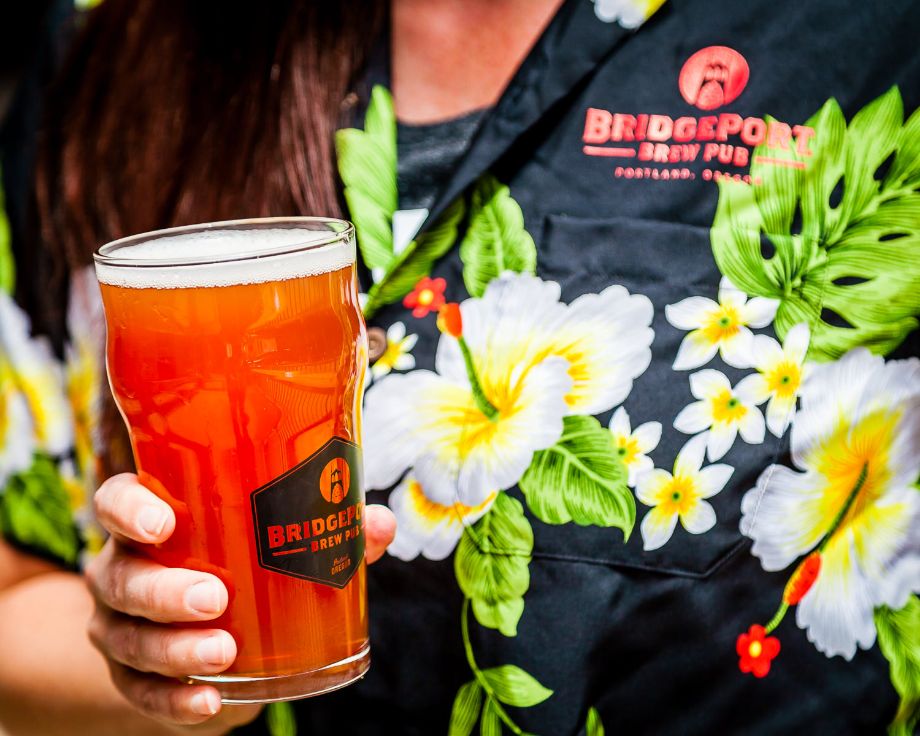 BridgePort Celebrates National Mai Tai Day
Saturday, June 30, BridgePort Brewery, 1313 NW Marshall St.;
BridgePort Brewing Co., Oregon's original craft brewery, celebrates National Mai Tai Day with a party featuring their own Mai Tai beer cocktail, which is made with the newly released BridgePort Rosé IPA and available exclusively at the Brewpub.
The Mai Tai, served in BridgePort's 13 oz. Belgian glass, will be available for $8 and is a unique spin on the classic summer sipper, highlighting floral and tropical flavors found in the cocktail, It's  made using Below Deck Rum, 4 Spirits Dark Rum, BG Reynolds Orgeat, Barrel Room Curaçao, fresh lime juice, and BridgePorts' Rosé IPA, and all spirits are sourced from some of the best local distilleries using only the finest, natural ingredients.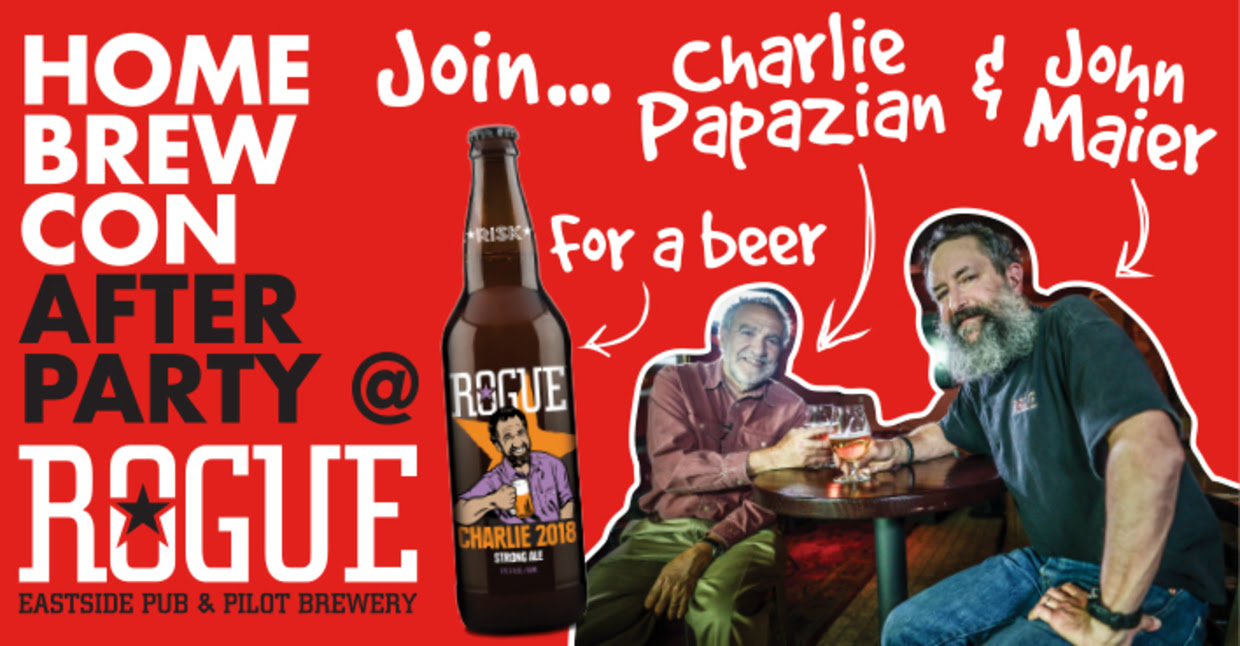 HomeBrewCon After Party
5 pm Saturday June 30, Rogue Eastside Pub, 928 SE Ninth Ave.;
Join the Rogues at the Eastside Pub & Pilot Brewery when they raise a pint to the father of modern homebrewing, Charlie Papazian, with a limited release beer in his honor. Dubbed Charlie 2018, this commemorative beer was brewed by John Maier in celebration of Charlie's final HomeBrew Con and his many contributions to professionals and homebrewers alike. To celebrate, they're throwing a special patio party to tap Charlie 2018 and raise a glass to Charlie's incredible career in brewing. Charlie and Brewmaster John Maier will be in attendance, signing bottles and sharing pints, so it's a rare opportunity to share a pint with a couple of living legends. You know Don Younger woulda been there if he could…
Deschutes Brewery Turns 30
Noon-9:30 pm Saturday June 30, Drake Park, 777 NW Riverside Blvd.. Bend; all ages.
This daylong celebration happens at the namesake of Deschutes Brewery's favorite pale ale, Mirror Pond and includes pours of all the special 30th collaboration beers and special releases. And what a list of collaborators: The Deschutes Brewery 30th anniversary collaboration "family tree" includes John Harris, Deschutes Brewery's original brewmaster with Ecliptic Brewery, Frank Appleton a brewing consultant responsible for creating the recipes of Deschutes' beloved brands such as Black Butte Porter and Cascade Golden Ale, Tim Gossack from Bell's Brewery, Tony Lawrence from Boneyard Brewery, long time brewer Mark Vickery, Paul Arney from The Ale Apothecary, and Cam O'Connor and Larry Sidor now with Crux Fermentation Project. Also: live music, tasty beer, hot air balloon rides and more family fun, plus Street Pub, the brewery's famous 186-foot-long pop-up bar.
Uptown/Binary Brewing Luau
4 pm Sunday July 1, Uptown Market, 6620 SW Scholls Ferry Rd.,Beaverton; $10 for Hawaiian plate with roasted pork, mac salad and rice.
The Uptown crew is roasting a pig and Kona, Ancestry and Pelican and helping with tasty beer. Wear a Hawaiian shirt and get a buck off your first Binary Pint, Uptown's ne brewery,
Coalition Brewing Tap Takeover Tuesday/Fourth of July Eve Party
4:30 – 7 pm Tuesday July 3, EastBurn Public House, 1800 E Burnside St.;
Join Coalition at EastBurn Public House to ring in the July 4th festivities the right way with Coalition beers including Two Flowers CBD IPA, Pineapple Upside Down American Wheat w/ Pineapple Express Terpenes and Devils Tears Dark Lager (Coalition's very first lager, made with Briess Malting's new Dark Munich malt) Come on out and learn all about CBD and Terpene in Beer and win some sweet swag prizes, all with half-price Pints all night.