The Weekend In Beer – Beginning May 4, 2023
|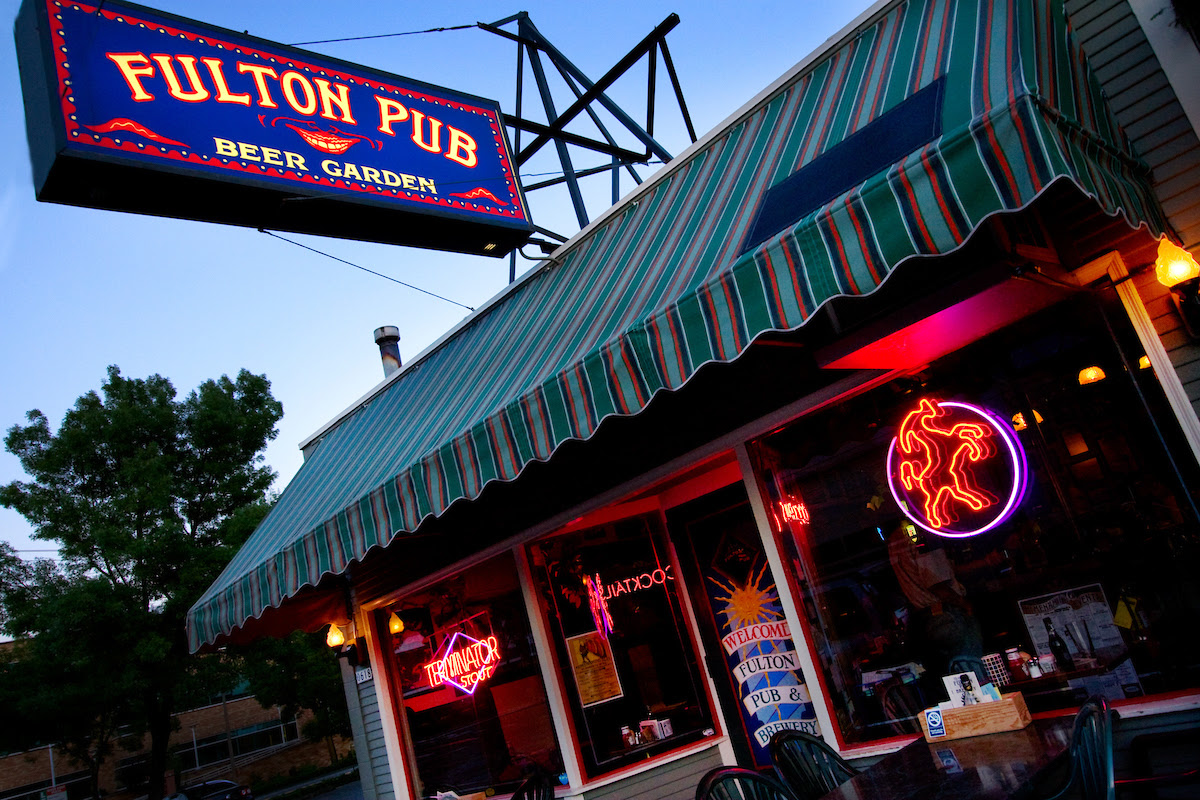 In addition to Cinco de Mayo taking place this weekend in Tom McCall Waterfront Park, it's a bit of an anniversary weekend here in Oregon. Get your party hats ready as McMenamins Fulton Pub celebrates its 35th year on Friday. Then on Saturday, Gigantic Brewing celebrates its 11th year in Southeast Portland and Boneyard Beer celebrates its 13th year in Bend.
And mark your calendars for Monday, May 8th as Deschutes Brewery Portland Public House will celebrate its 15th Anniversary.
Here's a listing on this weekend's top beer events.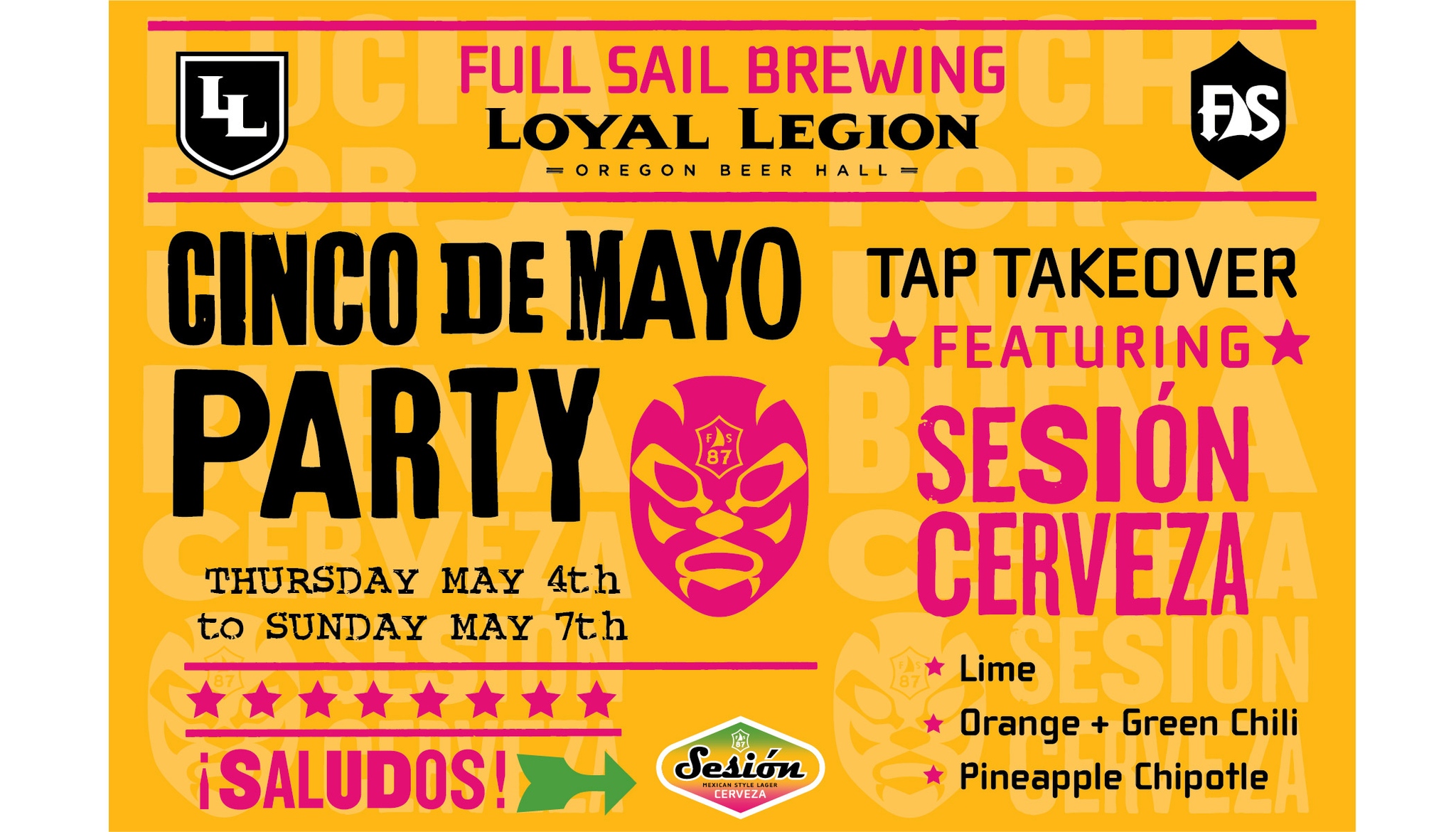 Cinco De Mayo Tap Takeover: Full Sail Cerveza & Tequila Pairing Showcase
Thursday, May 4 – Sunday, May 7
¡Hola amigos! Cinco de Mayo will kick off a day early as both Loyal Legion locations in Oregon will host the Full Sail Sesión Cerveza y Tequila Pairing Showcase!
For the four-day tap takeover, Full Sail Brewing has been creative with its Sesión Cerveza as it created a few new infused variants to pair alongside some delicious tequilas, resulting in some seriously festive boilermakers!
Featured Pairings:
Sesión Cerveza Original with Reposado Tequila
Lime Sesión Cerveza with Silver or Blanco Tequila Pineapple
Chipotle Sesión Cerveza with Mezcal
Orange and Green Chili Sesión Cerveza with Anejo Tequila
Plus, a $1 from each sale of Full Sail beers will support the Oregon Youth Soccer Association Player Scholarships.
Loyal Legion – 710 SE 6th Ave – Portland, OR
Loyal Legion – 4500 SW Watson Ave – Beaverton, OR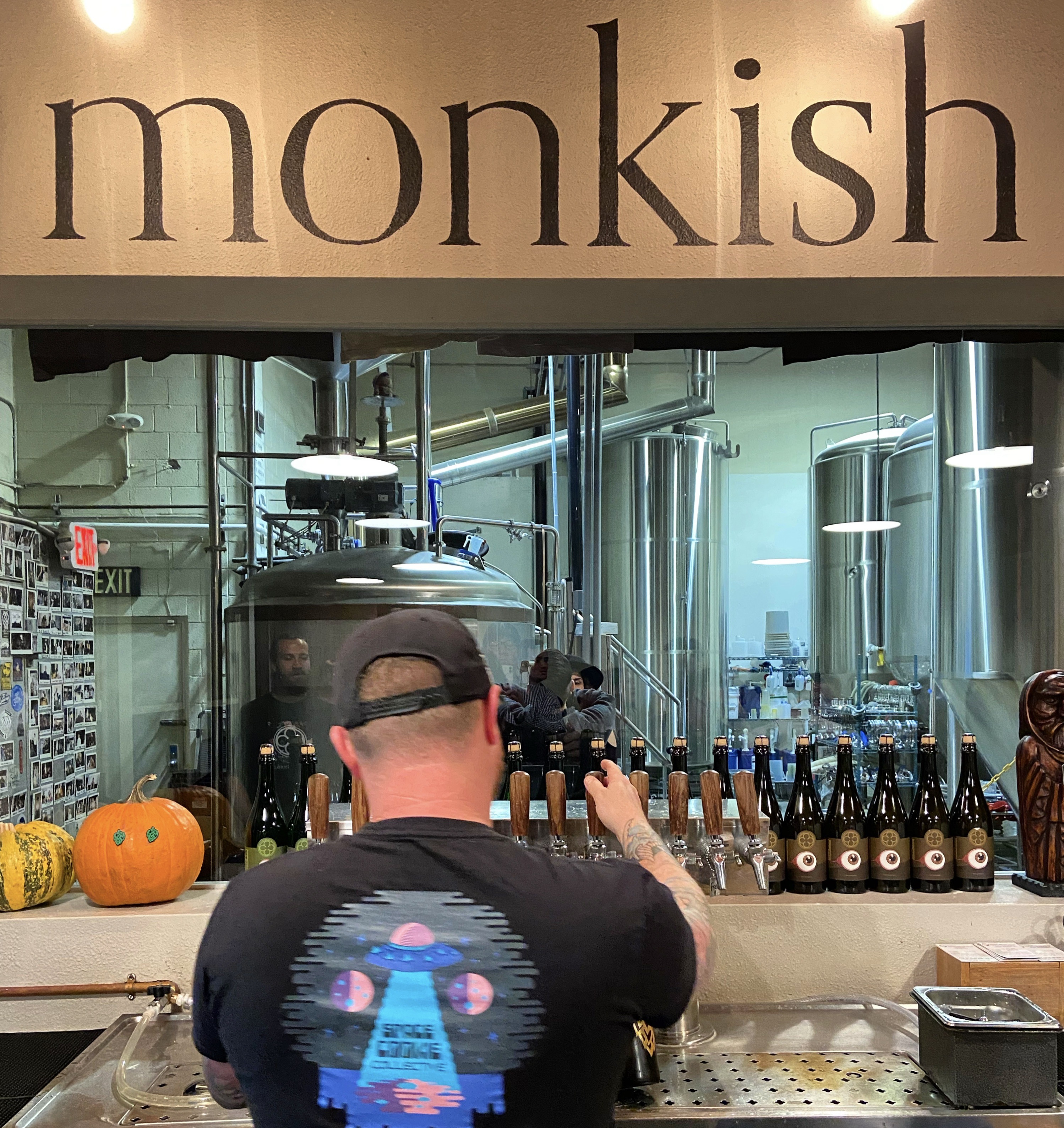 Monkish Brewing at Function PDX
Friday, May 5 – Sunday, May 28
It's been a few years since Monkish Brewing distributed its beers here in Oregon but now the six-year wait is over. On Friday the Torrance, California brewer will take over the taps at Function PDX for the better part of month.
Known for both their Belgian inspired ales and IPAs, Monkish Brewing will be bringing a wide array of its offerings up Interstate 5 for the month. This means that the six taps and the cooler of cans at Function PDX will be rotating with new Monkish brewed beers over the next three weeks.
Function PDX is open daily – Monday-Thursday at 2:00pm and Friday-Sunday at Noon.
Function PDX – 919 NW 23rd Ave – Portland, OR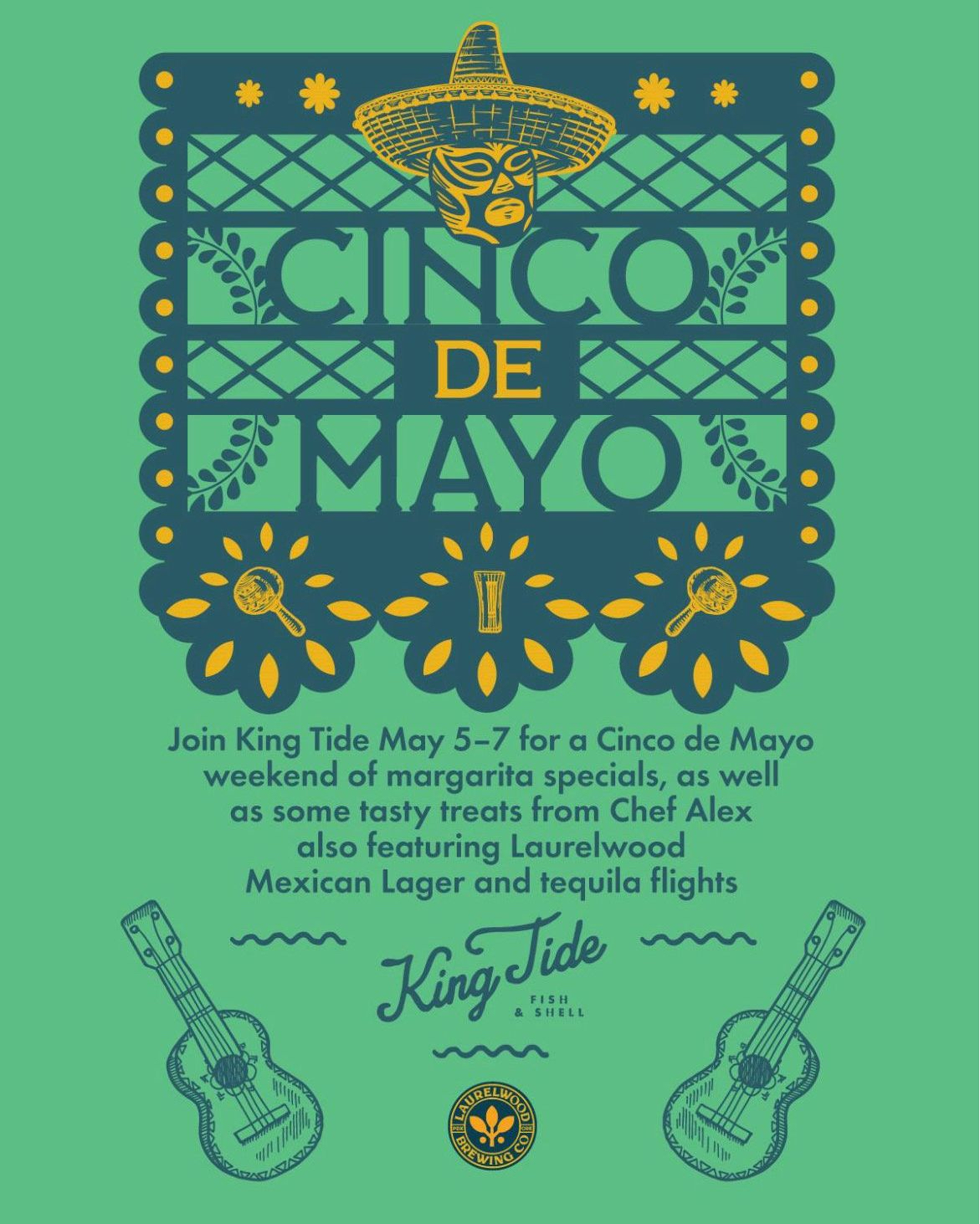 King Tide Fish & Shell Cinco de Mayo
Friday,  May 5 – Sunday, May 7
In time for Cinco de Mayo, Laurelwood Brewing will be the featured brewery at King Tide Fish & Shell located inside the Kimpton Riverplace Hotel. Laurelwood's La Madera Mexican Lager will be served alongside tequila flights. Plus there'll be margarita specials and tasty treats from Chef Alex. Festivities begin on Friday, May 5th at 5:00pm.
King Tide Fish & Shell – 1510 SW Harbor Way – Portland, OR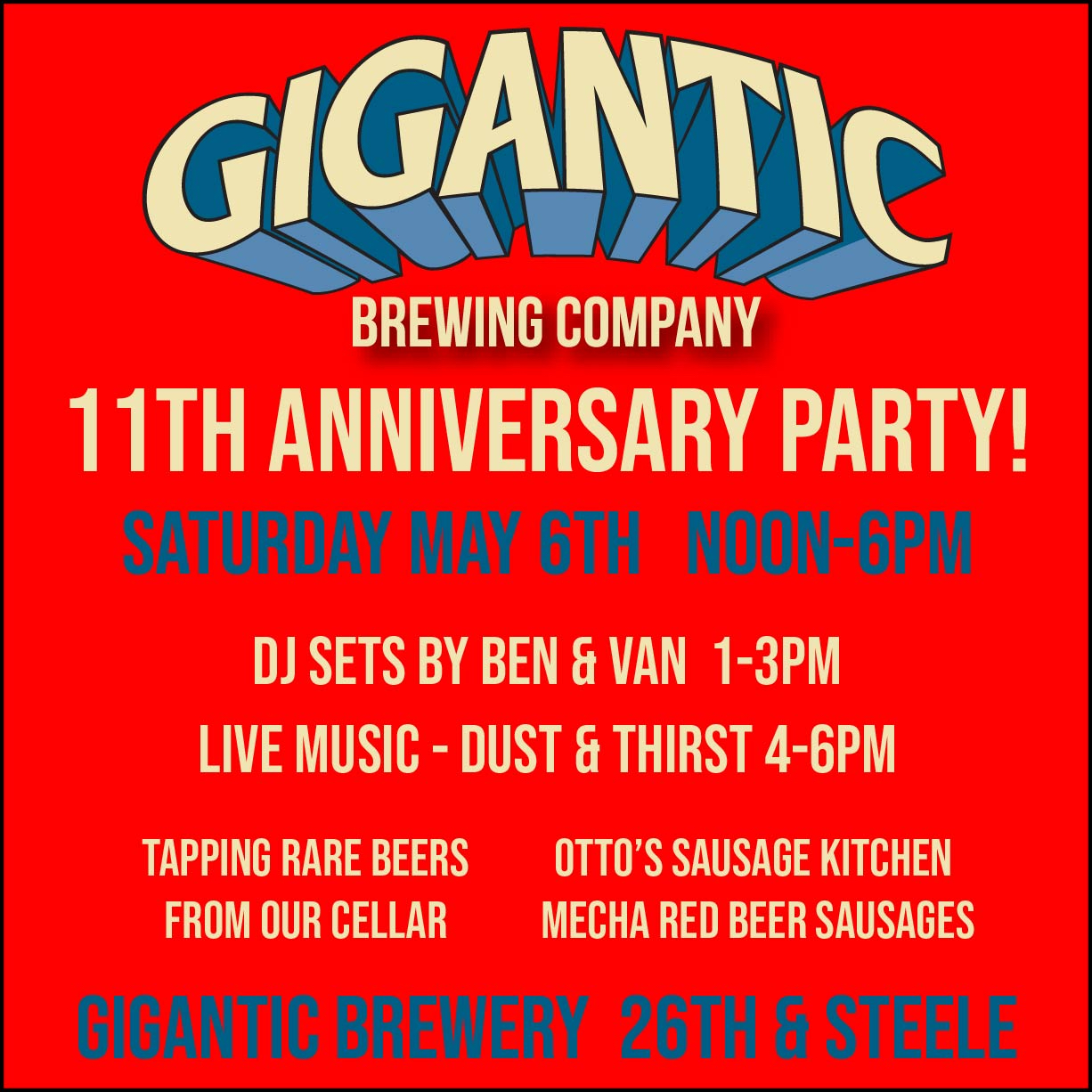 Gigantic Brewing 11th Anniversary Party
Saturday, May 6 – Noon-6:00pm
It's been eleven years since Gigantic Brewing opened its doors in Southeast Portland and on Saturday, May 6, 2023, the brewery will host its 11th Anniversary Party!
"When we began brewing back in May 2012, we made a vow to start small and stay (stubbornly) small, and we are beyond amazed at how we've grown over the past eleven years," said Ben Love, Gigantic Brewmaster. "We would be nothing if it weren't for the people who have supported us, and we would like to invite everyone to a huge party to celebrate."
The afternoon celebration will include plenty of beer, music, food and good ole' fun. If you want to learn the music that the brewery's co-founders enjoy, Ben Love and Van Havig will be spinning tunes from 1:00-3:00pm. Those two will be followed by Dust & Thirst as they headline the stage with live music from 4:00-6:00pm.
Throughout the day, Gigantic will be tapping rare beers from the brewery's cellar, including 2013 MASSIVE! Bourbon Barrel Aged and the collaboration with De Molen Brouwerij, a barrel-aged quadruple called Robots & Windmills.
When it comes to food, Gigantic is bringing in Otto's Sausage Kitchen as they'll be creating a custom Mecha Red Beer Sausage. They'll be cooking up the sausages and serving them with a selection of toppings including what you need to make a Danish Dog – Danish remoulade, Danish dill pickle, and fried onions. And of course, 808 Grinds will be out front as usual.
Returning from last year's ten-year celebration is The Tattoo Bus. It will be on-site with custom Gigantic flash, so choose wisely. All this and more, including special guests, you'll have to be here to see.
Gigantic Brewing – 5224 SE 26th Ave – Portland, OR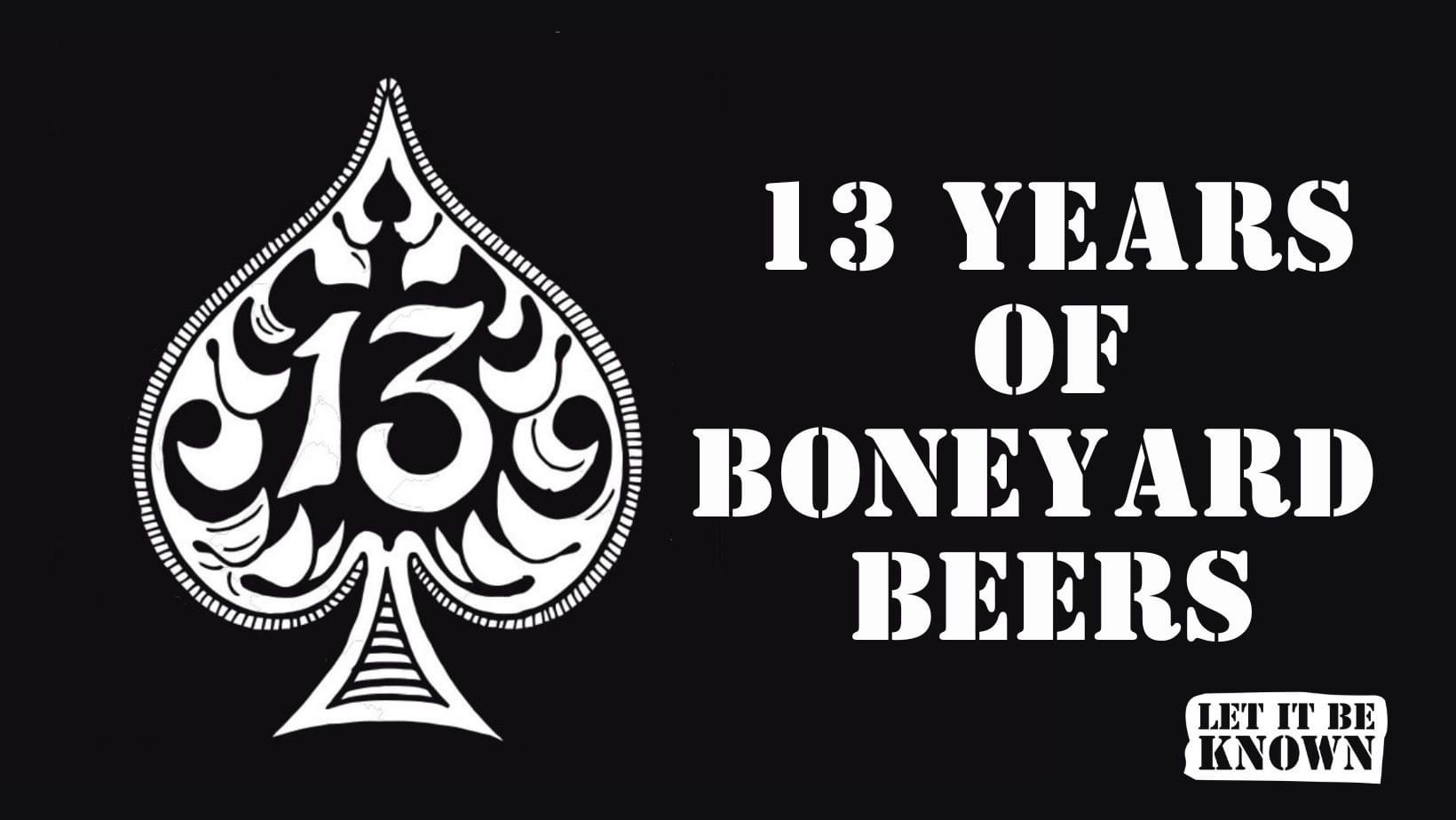 Boneyard Beer 13th Anniversary
Saturday, May 6 – Noon-8:00pm
Its Lucky 13 for Boneyard Beer as the Bend based brewer celebrates its 13th anniversary on Saturday.
For the occasion, Boneyard co-founder, Tony Lawrence brewed up a bold Quad IPA that uses Cascade, Citra, Centennial, Chinook, Mosaic, and Simcoe hops. And bold it is as it sits at an impressive 13.5% ABV. Boneyard will also serve a special cask of Strawberry Lime Sour with Habanero.
But the beers don't stop there as Tony and his team have created a few collaboration beers. On tap will be Road of Bones IIPA (Chuck's Hop Shop), Cemetery Souls IPA (Black Raven Brewery) and Great Bones IPA (Great Divide Brewing Co.). Then there will also be guest beers from Altamont Beer Works , Barley Brown's, Boss Rambler Beer Club, Russian River Brewing Company, Sand Lily Sparkling Wine, and Van Henion Brewing.
Food will be available from Boneyard Pub, Chulitas, and Cascadian BBQ Co. Live music from Blackflowers Blacksun (1pm -3pm), Sleepless Truckers (5pm-7pm) and DJ Chuck Boogie in-between sets. Plus, extra fun from Oregon Sunshine Bus, Brewery Branding Co. with their custom hat press, special anniversary swag, and more!
Boneyard Pub – 1955 NE Division St – Bend, OR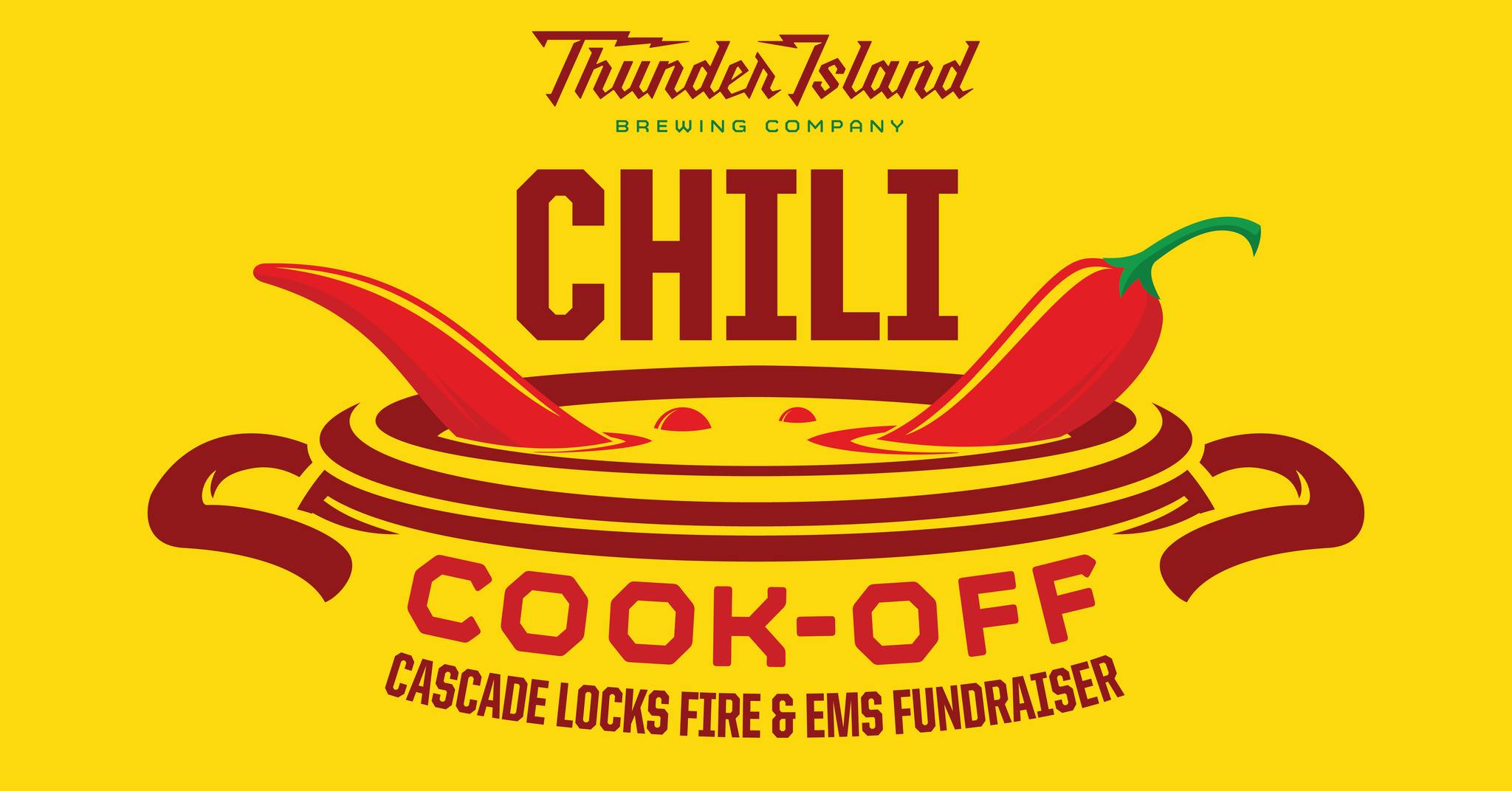 Thunder Island Brewing Chili Cook Off
Sunday, May 7 – 1:00-5:00pm
Thunder Island Brewing is set to host its first-ever Chili Cook-off Fundraiser for Cascade Locks Fire and EMS!
As the participants begin setting up at 8:00am, judging will take place at 12:45pm and then the doors will open to the public at 1:00pm. The awards will take place at 3:00pm.
Entry to sample the chili is $20 and all tasting proceeds will go to Cascade Locks Fire and EMS Department.
Thunder Island Brewing – 601 Wa Na Pa St – Cascade Locks, OR