Tickets Now On Sale for the 2020 Untappd Virtual Beer Festival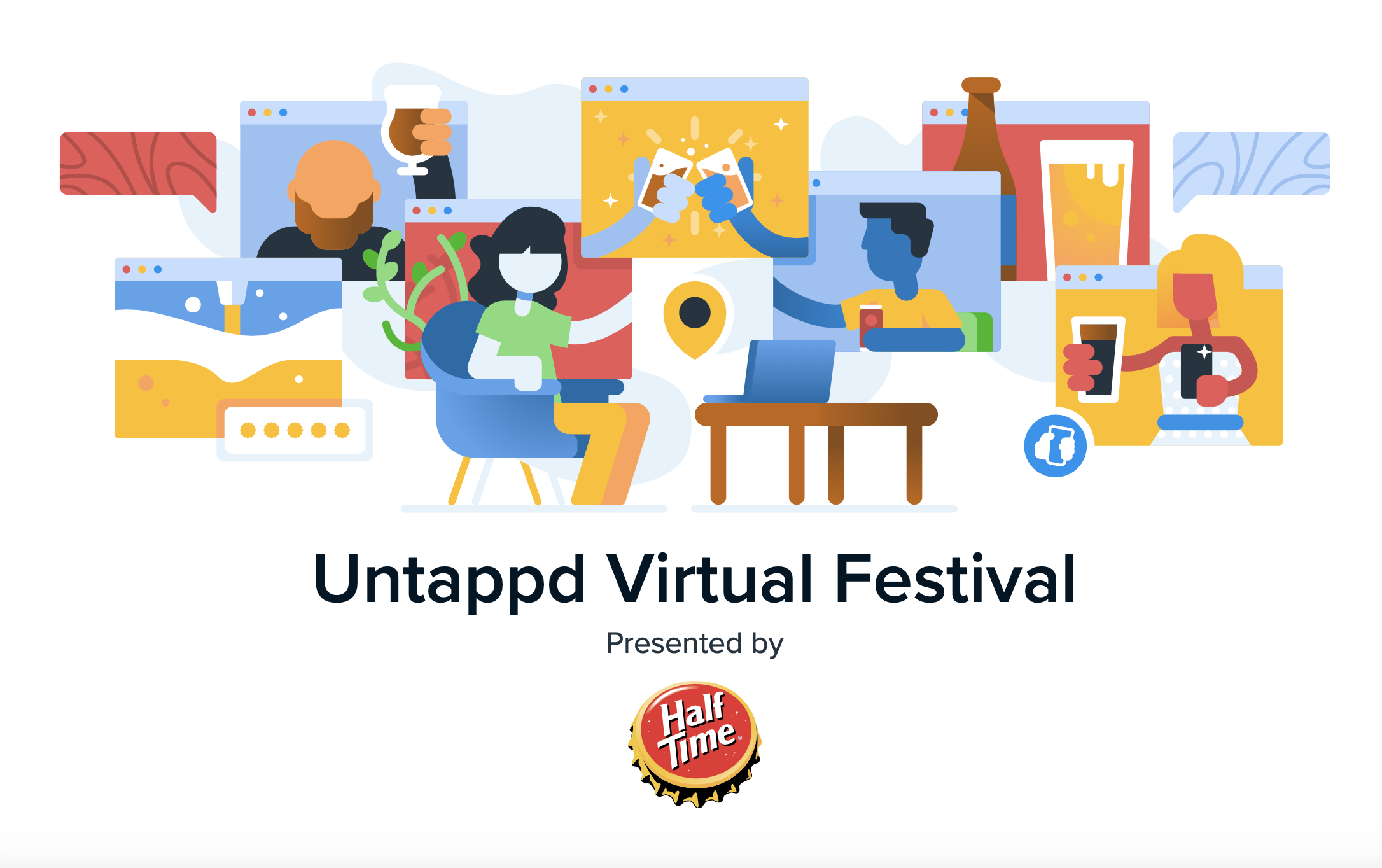 Beer festivals are taking on new meaning this year during the age of COVID-19 as the gathering of large groups is very unlikely this summer and quite possibly much longer. Taking the place of these beer festivals are virtual beer festivals. These are beginning to take off around the country to mixed results as we all deal with the coronavirus pandemic.
Untappd, the popular beer rating app is getting ready to bring its first virtual beer festival that will take place over two days in 2-1/2 hours daily segments. The 2020 Untappd Virtual Beer Festival will take place on Saturday, June 13 and Sunday, June 14 from the comfort of your living room.
This year marks the second time that Untappd will host a beer festival. Last May Untappd hosted its first beer festival in Charlotte, North Carolina. Held at Bank of America Stadium in early May 2019, the festival went off with a few hitches – long lines, breweries not ready to serve at festival opening, plastic taster cups that easily cracked, and bad weather. Untappd has scheduled its 2nd beer festival that would have taken place on May 16, 2020, but was cancelled due to the COVID-19 outbreak.
Now Untappd has a clean plate to tackle a festival that will be held online as it works with Half Time Beverage on home beer delivery for the two days of 2-1/2 hour tastings and meet the brewer segments. Tickets are now on-sale as a portion of the proceeds will be donated to Restaurant Strong Fund.
2020 Untappd Virtual Beer Festival Session 1:
Saturday, June 13th Noon – 2:30pm PST
Terrance Romero, Production Manager, Mikkeller Brewing
Matt Cohen, Owner/Brewer, Fiddlehead Brewing Company
Joe Turco, Director of Sales & Marketing, Sloop Brewing Company
Mike Fava, Head Brewer, Oxbow Brewing Company
Dan Bronson, General Manager, SingleCut Beersmiths
2020 Untappd Virtual Beer Festival Session 2:
Sunday, June 14th 1:00 – 3:30pm PST
Paul Pignataro, Founder, Decadent Ales
Zach Caron, Lead Brewer, Allagash Brewing Company
Jeff O'Neil, Founder & Proprietor, Industrial Arts Brewing Company
Eric Hild, Senior Lead Brewer, Toppling Goliath Brewing Company
TBD, Finback Brewery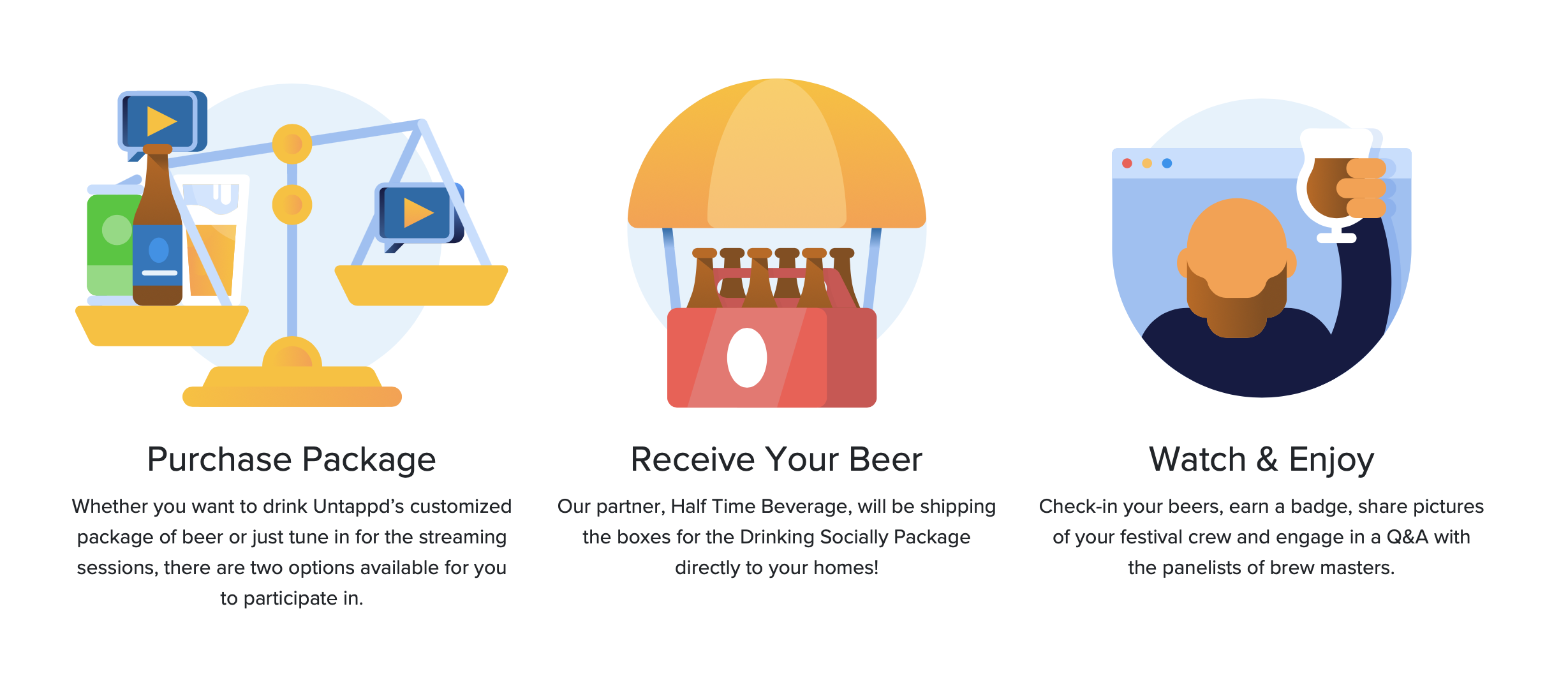 There are two ticket options for the two-day virtual festival. One is the Drinking Socially Package as the other is the Stay at Home Stream.
Drinking Socially Package
$89.99 (FREE SHIPPING)
Tickets are now on-sale through Monday, May 25 at 7:00pm PST and are limited to 2,000.
Each ticket includes:
A case of 11 hand selected beers and shipped directly to purchasers' home
Access to two virtual panels of brew masters and special guests facilitated by Untappd Founder, Greg Avola
$10 gift card to the Untappd Merchandise Store (sent via email)
$10 gift card to the Half Time Beverage Store (sent via email)
SHIPPING INFORMATION: Only those with a physical address located in certain zip codes in AK, AL, AR, AZ, CA, CO, CT, DC, DE, FL, ID, IL, IN, LA, MA, NH, NY, NJ, NV, OH, OK, OR, PA, RI, TN, TX, VA, WA, WI are eligible to purchase this package. Orders will be delivered prior to June 13th. Adult signature is required at time of delivery.
Stay at Home Stream
$15
Each ticket includes:
Access to two virtual panels of brew masters and special guests facilitated by Untappd Founder, Greg Avola
Bring Your Own Beer
A portion of the proceeds will benefit Restaurant Strong Fund
This is open to all geographic locations
Everyone who purchases a ticket will receive a password protected link to watch the livestream. Once the livestream is over, that link and password will allow you to watch the video whenever you'd like.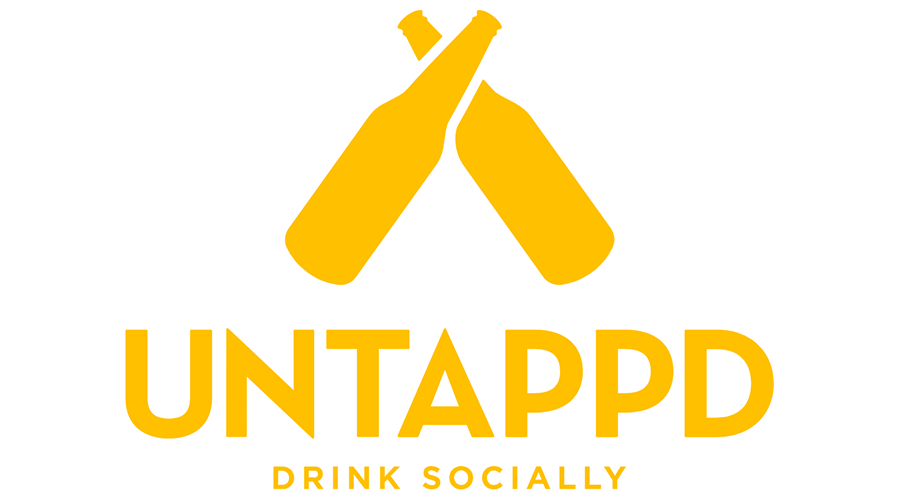 List of Participating Breweries:
Mikkeller Brewing – Diamond Waves
Style: Lager
ABV: 5.20%
A fun collaboration with Modern Times. This hoppy lager is brewed with white grape juice, key lime, and guava! Light bodied and medium carbonation with citrus and tropical notes. Aromas of guava, key lime, and lemongrass. Refreshing with a gentle bitter finish.
Burlington Beer Company – Elaborate Metaphor
Style: NEIPA
ABV: 5.40%
Elaborate Metaphor is our take on a new New England style Pale Ale brewed with Citra and Amarillo hops. Brewed with Barley, Flaked Oats, Wheat, and Raw Wheat.
Fiddlehead Brewing Company – Fiddlehead IPA
Style: IPA
ABV: 6.20%
Fiddlehead's flagship IPA, A hop forward American IPA with mellow bitterness. Citrusy and Dank.
Sloop Brewing – Juice Bomb
Style: A hazy, golden, unfiltered IPA
ABV: 6.50%
The low bitterness and late hopping showcase the citrusy, juicy notes of American hops. A blast of tropical aroma is followed by a resiny and balanced flavor. Juice bomb features all the aspects and nuances of full hop flavor, not just bitterness, providing an upfront but easy drinking beer.
Oxbow Brewing Company – Luppolo
Style: Pilsner
ABV: 5%
An unfiltered dry-hopped Italian style pilsner brewed with European malts and hops.
SingleCut Beersmiths – Softly Spoken Magic Spells
Style: IPA – Imperial/Double
ABV: 8.60%
A golden IPA with a tropical, bright citrus, mild pine, smooth, soft, lightly sweet malt that will take you home, home again.
Decadent Ales Brewing – Banana Macadamia Fudge Cake
Style: Stout – Imperial/Double
ABV: 12.50%
Imperial stout brewed with bananas and macadamia nuts.
Allagash Brewing Company – Curieux
Style: Belgian Triple
ABV: 10.40%
First brewed back in 2004, Curieux was our initial foray into barrel aging. To make Curieux, we take our Tripel and let it age in bourbon barrels for six-to-eight weeks. Once that time is up, we take the beer out of our cold cellars and blend it back with a portion of fresh Tripel. The resulting rich, golden ale features smooth notes of coconut, vanilla, and a hint of bourbon.
Finback Brewing – Perpetual
Style: Pilsner
ABV: 5.50%
A dry hopped with saaz, tettnanger, citra and simcoe. Light and dry with a crisp finish.
Toppling Goliath – Pseudo Sue
Style: Pale Ale – American
ABV: 5.80%
This Citra hop pale ale is delicate in body with a mild bitterness in the finish. Ferocious hop aromas of citrus and mango give a refreshing taste that is bright with just enough bite!
Industrial Arts Brewing Company – Spring Landscape
Style: Bock
ABV: 6.70%
A Pale Honey Bock that finishes dry with a hint of sweetness. Brewed with Germantown Pilsner, Munich and Vienna malts from Hudson Valley Malt and Cascade and Glacier hops from Pedersen Hop Farm as well as Autumn and Spring Honey from the Hudson Valley. It's the spring lager you were waiting for.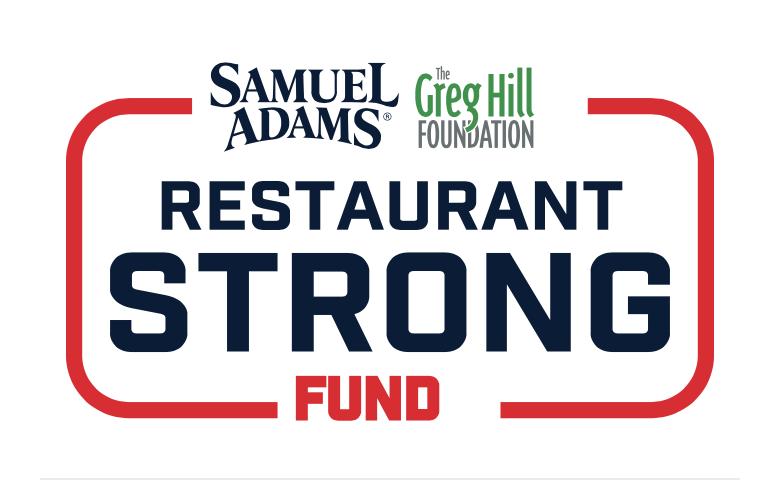 Charitable Partner Untappd and Half Time Beverage have partnered with the Restaurant Strong Fund as the official charity partner of the festival. A portion of the proceeds from the ticket revenue will go to supporting those from the restaurant industry across the country who have been impacted by the Covid-19 closures. Want to do more? Check out their cause at https://www.restaurantstrong.org/index.html.
About The Author
DJ
D.J. is a Portland, Oregon based writer that spent his formative years in the Midwest. With over 25 years under his belt of drinking beer at festivals across America and the world, he has developed a strong appreciation and understanding of craft beer and the industry that surrounds it. He can be found in any of the great breweries or beer bars that make Portland the best beer city in the world. His writing can also be found in the archives of Northwest Brewing News and can be followed on Twitter and Instagram at @hopapalooza.