Weekend In Beer – Beginning May 25, 2023
|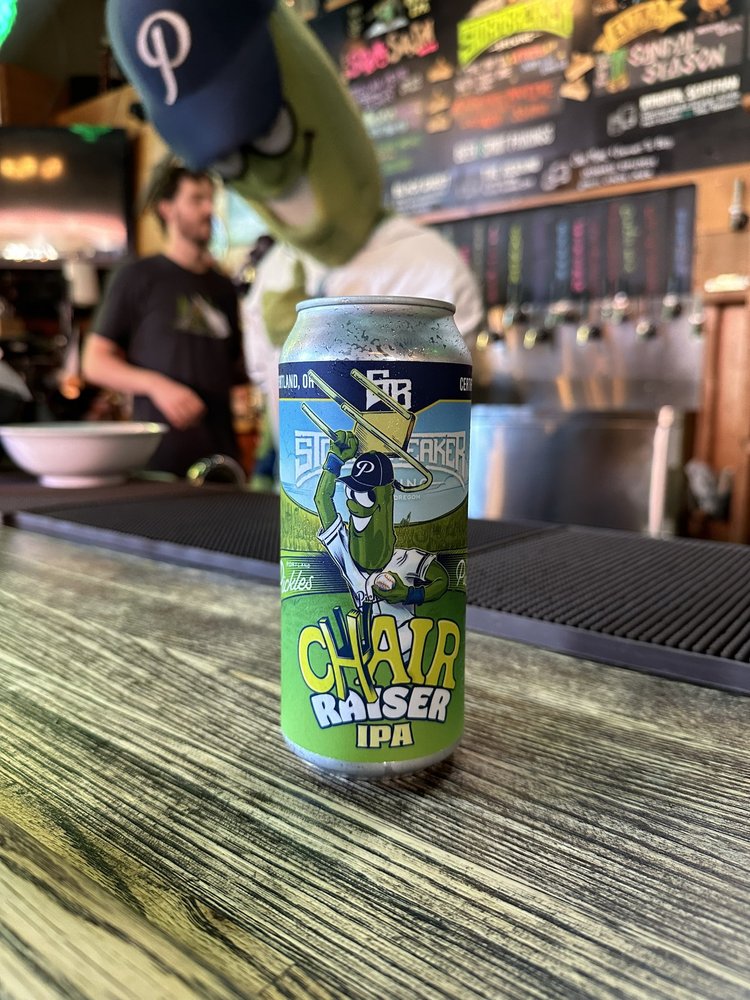 As we are about to enter the extended holiday weekend, the weather forecast is looking fantastic. It'll be a great weekend to get outdoors and enjoy the beauty of the Pacific Northwest. We'll be out camping in the Columbia River Gorge and plan on making a bike trip into Cascade Locks for a few beers.
For those that are still seeking out plans, this Memorial Day Weekend will be host to a few beer events across the state of Oregon. The calendar isn't too full but there's enough to keep one busy. Tonight, the pFriem Spring Fling will come to a close at Belmont Station with a massive tap takeover. A new baseball themed beer will debut at StormBreaker Brewing celebrating the Portland Pickles upcoming season. For those in Bend, Silver Moon Brewing will host Bend BEV FEST on Saturday that'll bring together 18 various beverage purveyors to its back patio and parking lot.
To learn more about these events and other taking place over the next few days, scroll down to view our top picks!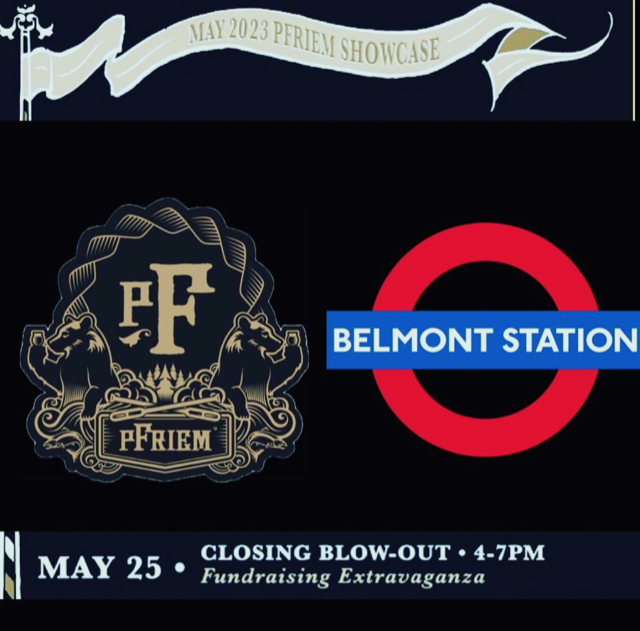 pFriem Spring Fling Closing Blow-Out
Thursday, May 25 – 4:00-7:00pm
Celebrate one last time this month with a tap takeover with some of the absolute best beers that pFriem Family Brewers has to offer! The pFriem tap list is taking shape and so far includes Lager, IPA, Doppelbock, Japanese Lager, Belgian Strong Dark, Peche, Druif Rouge and many more!
Plus, the support for the Epilepsy Foundation continues as a portion of all pFreim package and draft sales will go directly to the foundation.
Belmont Station – 4500 SE Stark – Portland, OR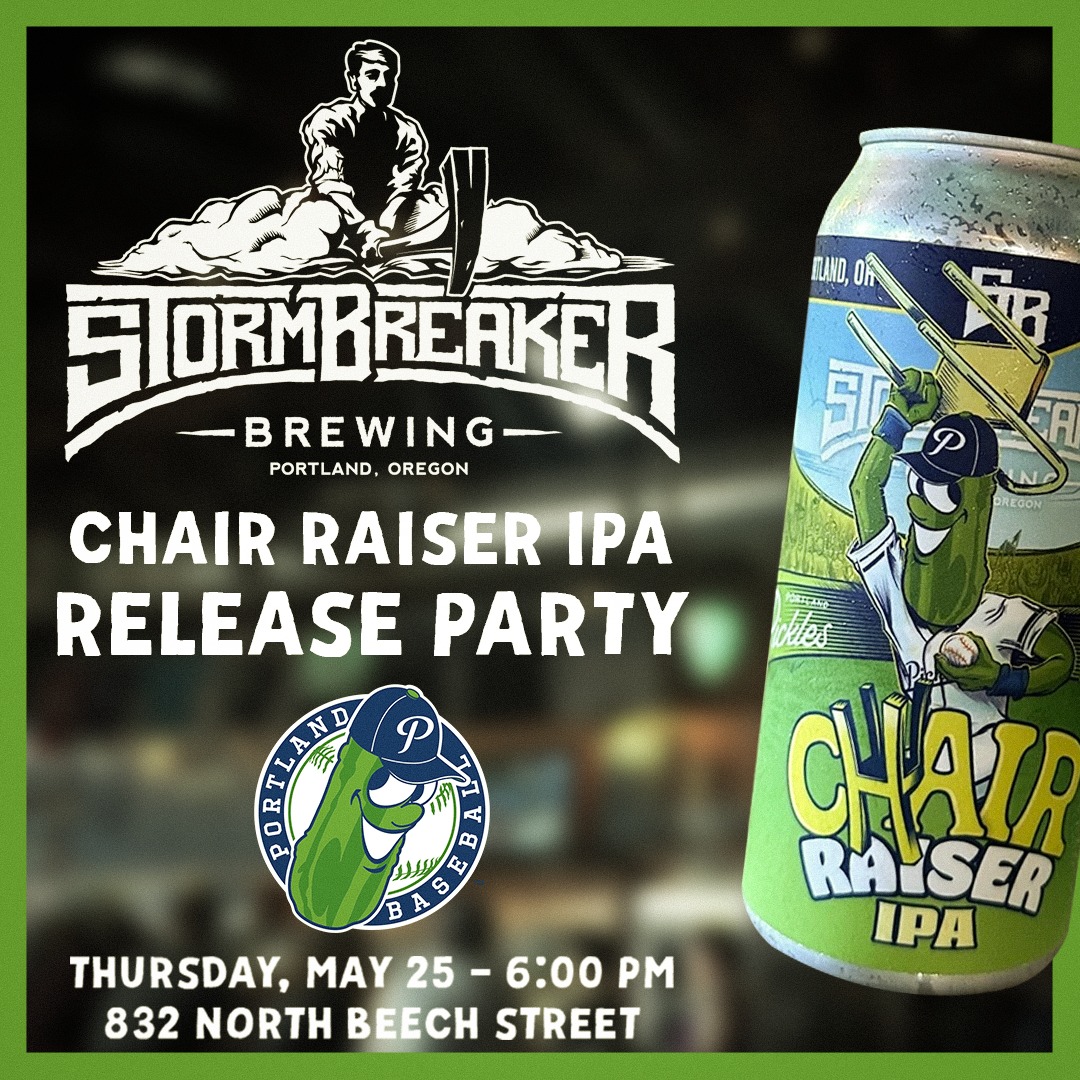 Portland Pickles Chair Raiser IPA Release
Thursday, May 25 – 6:00-9:00pm
StormBreaker Brewing has partnered with the Portland Pickles on a new beer just in time for baseball season. And since it's a beer for the Pickles, it's a given that the name will be a fun one!
Chair Raiser IPA debuts today at StormBreaker Brewing as it's a nod to the Pickles fan base that celebrates each run by the home team as they raise a chair in the air. The IPA is described as a perfect summertime beer with hints of tropical fruit and citrus all packaged in a 16oz can.
Chair Raiser IPA will be available at all bars across Walker Stadium, both StormBreaker Brewing locations, and select retailers in the Portland area.
StormBreaker Brewing – 832 N Beech St – Portland, OR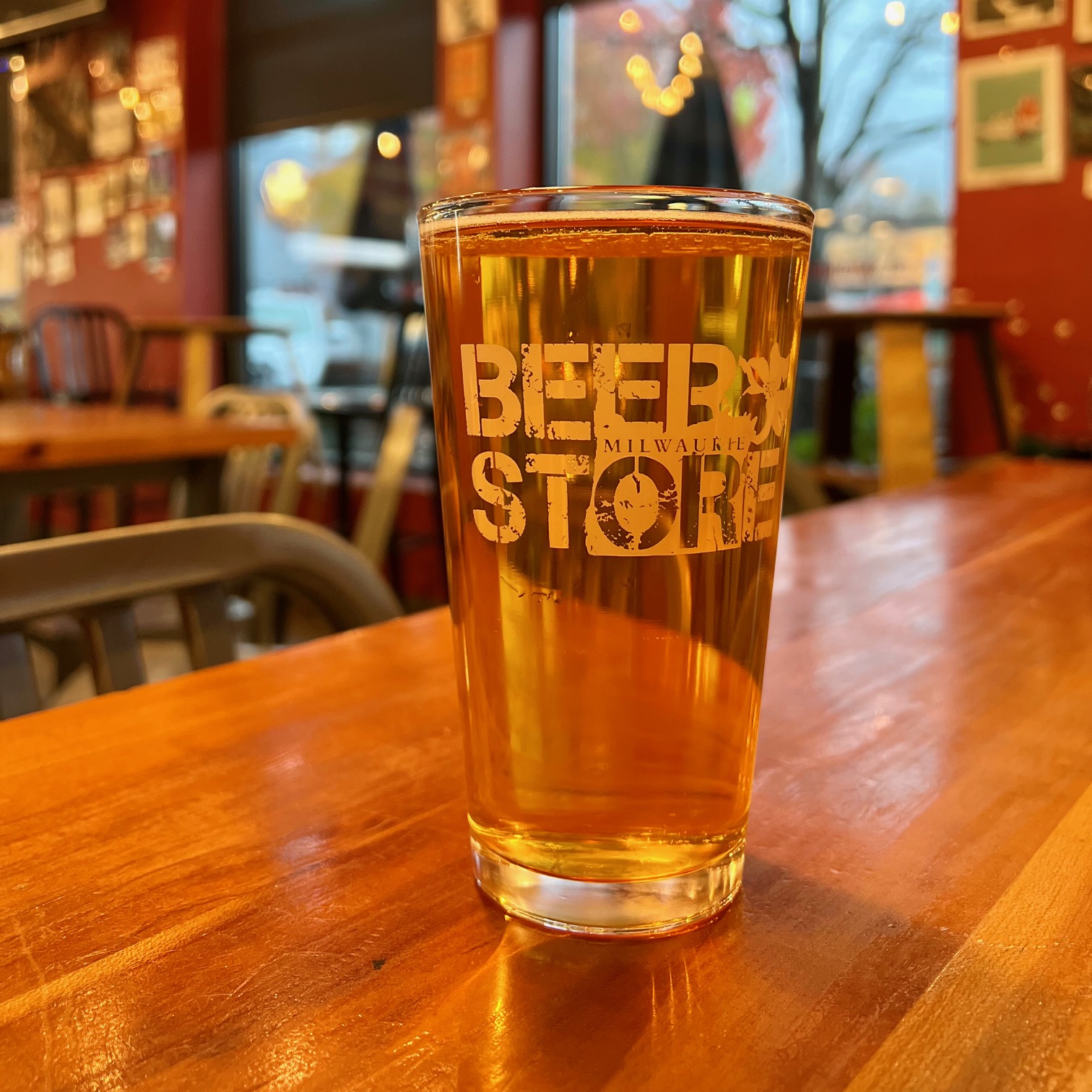 Barrel Mountain Brewing Tap Takeover
Thursday, May 25 – 6:00-8:00pm
For this week's Tap Takeover, Barrel Mountain Brewing will be bringing its beers from Battle Ground, Washington to downtown Milwaukie. The brewer will be showing off its new refreshed packaging while offering up a handful of its beers on draft.
Beer Store – 10610 SE Main St – Milwaukie, OR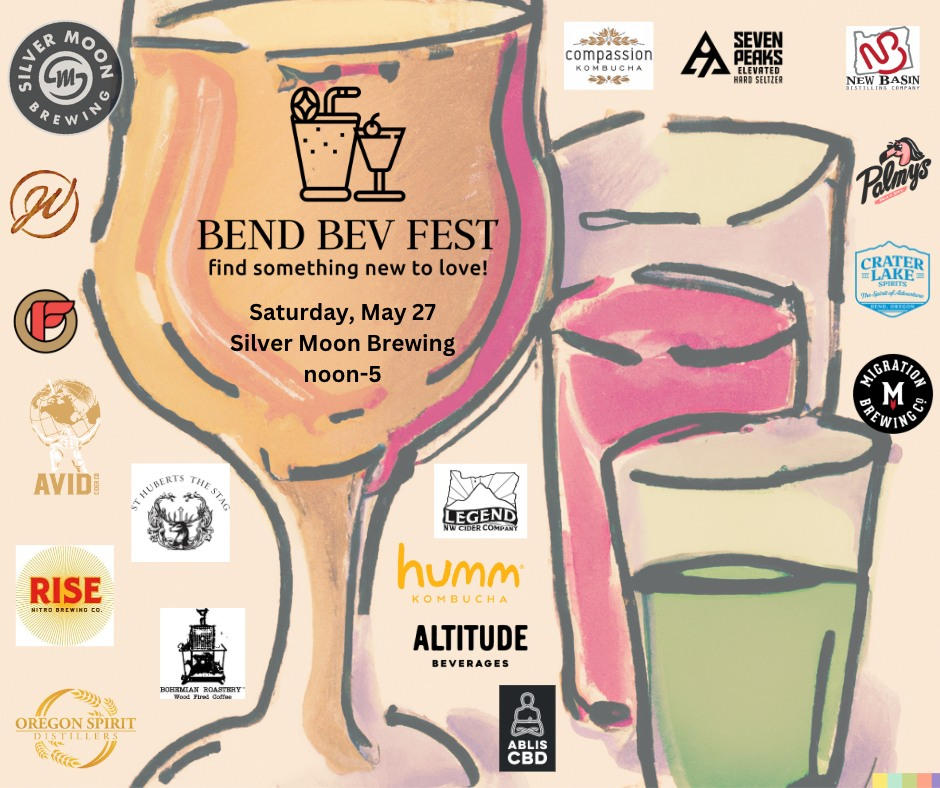 Bend BEV FEST
Saturday, May 27 – Noon-5:00pm
A new festival will take place over Memorial Day weekend in Bend, Oregon as Silver Moon Brewing will host the inaugural Bend BEV FEST. This new festival is more than just beer as this one also includes an assortment of wine, spirits, kombucha, hard tea, cider, seltzer, coffee, canned cocktails and CBD beverages!
Held in Silver Moon Brewing's spacious back patio and lower parking lot, Bend BEV FEST will bring together 18 creators, almost entirely from Central Oregon. The beverage providers feature an extensive list of some of the finest purveyors in the regions. This includes Avid Cider, Legend Cider, Seven Peaks Seltzer, Humm Kombucha, Compassion Kombucha, J Wrigley Vineyards, St. Huberts the Stag Winery, Palmys Hard Tea, Forth Distilled Goods, Altitude Beverages, Ablis CBD Beverages, Oregon Spirit Distillers, Crater Lake Spirits, New Basin Distilling Company, Bohemian Roastery, Rise Brewing Co, and the event's host, Silver Moon Brewing.
Though the Bend BEV FEST is being promoted with beverages from Central Oregon, there is one brewery that'll be making it over the mountain pass from Portland. This happens to be Migration Brewing.
Tickets to Bend BEV FEST are $15 each in advance and can be purchased at bendticket.com. At the door, ticket prices will increase to $20.
Silver Moon Brewing – 24 NW Greenwood Avenue – Bend, OR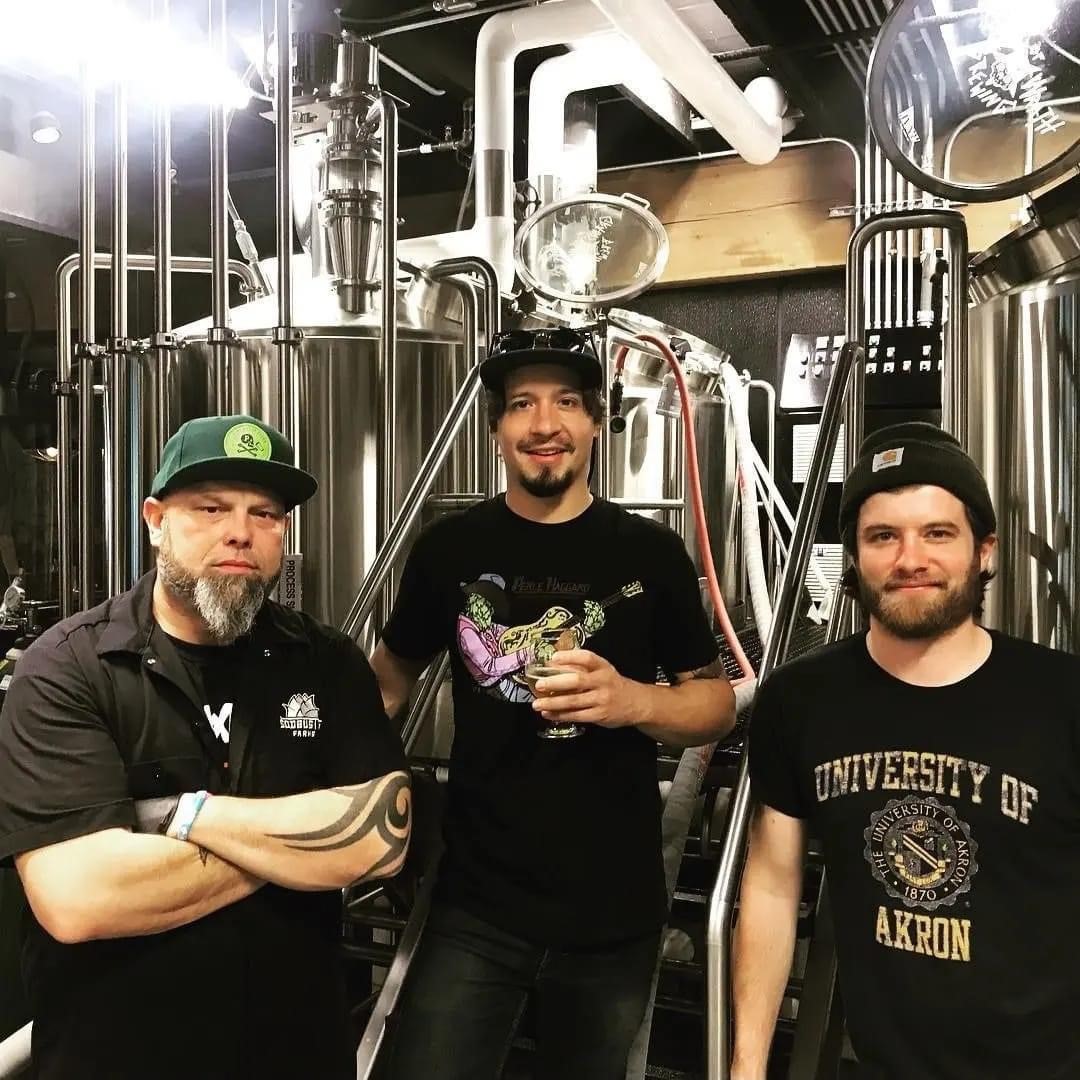 Grains of Wrath Buxton IPA Release – A Benefit for Bob & Beck
Saturday, May 27 – 11:30am-Close
Nearly a year ago, Ryan Buxton of Ex Novo Brewing left us. He was a gifted brewer and had a beautiful family as he left two sons behind, Bob and Beck.
To honor the legacy of Ryan and to assist his two young boys, Grains of Wrath has brewed an IPA that will see 100% of the proceeds from this beer sold at both Grains of Wrath locations go directly to the Buxton family. The goal is to raise money that'll assist his two young sons.
Grains of Wrath – 230 NE 5th Ave – Camas, WA
Grains of Wrath – 3901 N Williams – Portland, OR
Ribbon Cutting & Reception at John's Marketplace
Tuesday, May 30 – 5:00-6:30pm
The Beaverton Area Chamber of Commerce will celebrate the Grand Opening of the new John's Marketplace in Beaverton with a ribbon cutting. The event will kick off at 5:00pm with the ribbon cutting at 5:45pm. Reception to follow and registration is requested and can be done so by clicking here.
John's Marketplace – 3700 SW Hall Blvd – Beaverton, OR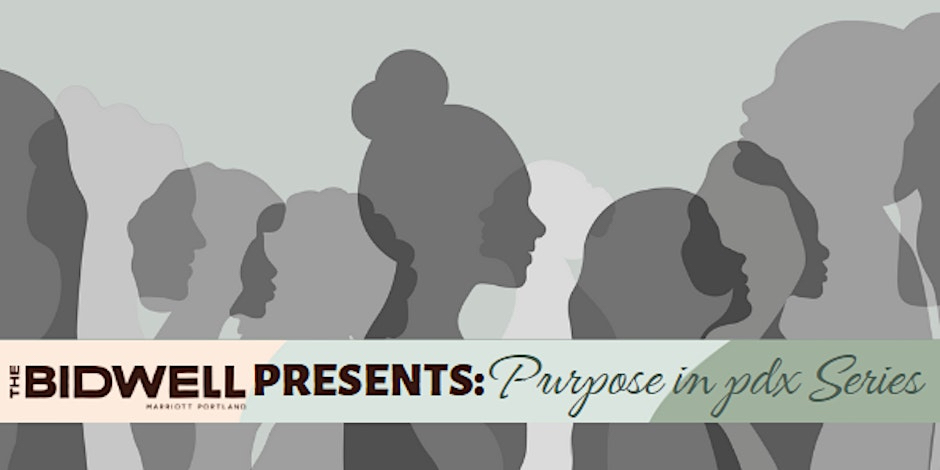 The Bidwell Marriott Presents: Women in Brewing & Distilling Panel
Wednesday, May 31 – 5:00-7:00pm
A new speaking series, Purpose in PDX, recently debuted at The Bidwell Marriott Portland in the heart of downtown Portland. The second event in this series will take place later this month when the hotel hosts Women in Brewing & Distilling Panel.
As the name suggests, this installment will feature many prominent women in the regional brewing and distilling scene. Women in Brewing & Distilling Panel will take place on Wednesday, May 31 from 5:00-7:00pm. Attendance is free, offering guests the opportunity to hear the stories of female leaders at the top of their craft.
Women in Brewing & Distilling Panelists:
Natalie Rose Baldwin – Brewmaster at Wayfinder Beer
Becca Linn – Brewer at Von Ebert Brewing Co
Anna Mantheakis – Distiller at Westward Whiskey
Jennifer Kent – Head Brewer at McMenamins
Molly Troupe – Master Distiller at Freeland Spirits
Madeleine McCarthy – Innovation Brewmaster at 10 Barrel Brewing Company
The evening's discussion will be moderated by Jenn McPoland, Director of Guest Experience at Straightaway Cocktails + Organizer of SheBrew Festival and Competition.
Enjoy sips from participating brands with a light bites during the event. After the event, feel free to head to High Horse, The Bidwell Marriott's restaurant, for dishes inspired by the spirits and beers.
This event is free and open to those who are 21+. To register for the Women in Brewing & Distilling Panel, please click here.
The Bidwell Marriott – 520 SW Broadway, – Portland, OR