Third Annual High Gravity Extravaganza Returns to Bend, Oregon
|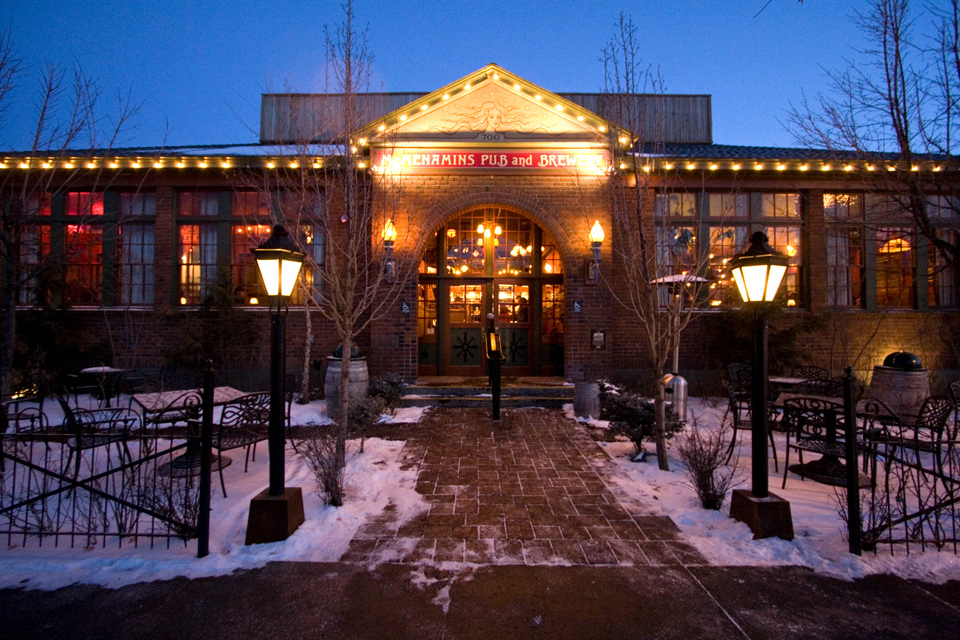 The month of January seems to be one of the less eventful months for beer events here in Oregon. It may be the holidays have wiped a lot of us out or the rainy, damp weather keeps many indoors. However, three years ago the folks at McMenamins decided to host a beer event that is dedicated to big, bold beers with its annual High Gravity Extravaganza at Old St. Francis School in Bend, Oregon.
Now in its third year, High Gravity Extravaganza, also known as "Go Big or Go Home", will take place on Saturday, January 16, 2016. The outdoor and indoor event kicks off at 1:00pm and goes until 10:00pm. There will be a chance to "Meet the Brewers" from 1:00 to 4:00pm and live music begins at 3:00pm from Syracuse, NY based Sophistafunk and Portland based Dirty Revival inside in Father Luke's Room.
Admission is free but a $15.00 Taster Punchcard will allow one to sample 10 of the 20+ high gravity beers. Individual tasters can be purchased for $1.50 each. All ages are welcome to the High Gravity Extravaganza but one must be 21 years of age or older to join in on the tasting.
At High Gravity you can sample over 20 high gravity beers, including seasonal ciders from McMenamins and Central Oregon's top breweries amidst the rugged beauty of snowy high desert mountains, with outdoor fire pits and rich comfort food to keep you warm and happy.
Participating Breweries at the 3rd Annual High Gravity Extravaganza include:
Sunriver Brewing (Sunriver)
Ochoco Brewing (Prineville)
McMenamins Old St. Francis (Bend)
Deschutes Brewery (Bend)
McMenamins Thompson Brewery (Salem)
McMenamins West Linn (West Linn)
McMenamins Edgefield (Troutdale)
GoodLife Brewing (Bend)
McMenamins Monroe Brewery (Corvallis)
Boneyard Brewing (Bend)
McMenamins High Street Brewery (Eugene)
RiverBend Brewing (Bend)
Wild Ride Brewing (Redmond)
McMenamins Concordia Brewery (Portland)
McMenamins Roseburg Brewery (Roseburg)
Bend Brewing (Bend)
McMenamins on the Columbia (Vancouver, WA)
Three Creeks Brewing (Sisters)
Worthy Brewing (Bend)
Silver Moon Brewing (Bend)
McMenamins Crystal Brewery (Portland)
Crux Fermentation Project (Bend)
Music Schedule
And for all of the McMenamins Passport holders, make sure to bring your Passport to receive the brewfest stamp!
Old St. Francis School
700 Bond St.
Bend, OR 97701