Zwickel at Home – A Free Widmer Brothers Brewing Tour & Beer Tasting
|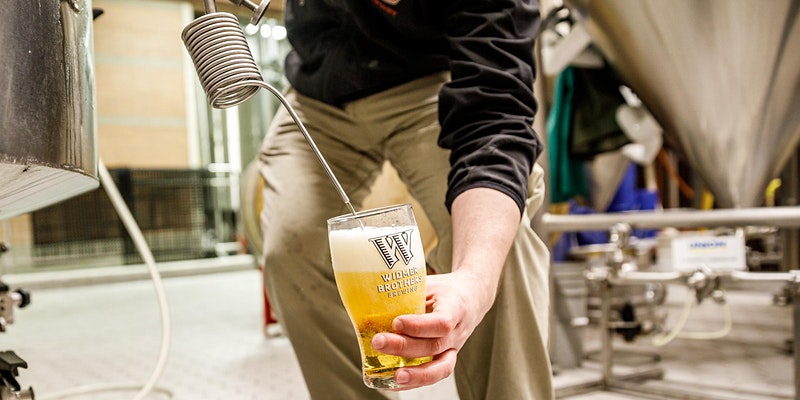 Widmer Brothers Brewing returns with its annual brewery tour and tasting but this year it will be hosted in your living room. Rescheduled to take place on Saturday, February 20, Widmer Brothers will host Zwickel at Home – A Free Widmer Brothers Brewing Tour & Beer Tasting with free beer kits featuring two new 2021 beers!
Each year one of Widmer Brothers' most popular events is hosting a daylong brewery tour with beer samples and due to the pandemic it is going virtual in 2021. Instead of giving beer fans an in-person look at one of Oregon's best brewery tours, those 21+ can snag a six-beer gift pack at the storied Portland brewery and log on for a virtual tour and tasting with the brewing team on Saturday, February 13th at 1:00pm.
The first 100 fans will be able to log on to Widmer's eventbrite page and reserve these limited tasting kits free of charge for an exclusive sneak peek at two new 2021 beers and a classic: two cans each of Green Skies Hazy IPA, Hazy Jack Pale Ale and the iconic Hefe.
Those lucky enough to reserve a kit can pick up their beers from the Widmer Brothers retail store (929 N. Russell St. Portland, OR 97227, 503-281-4000) beginning Tuesday, February 9 until Saturday, February 13th ahead of the 1 p.m. virtual tour and tasting. Hours for the retail store: Tuesday – Friday 10 a.m. – 6 p.m.; Saturday 11 a.m. – 5 p.m.