Gigantic Brewing Robot Room Now Open at Rocket Empire Machine
|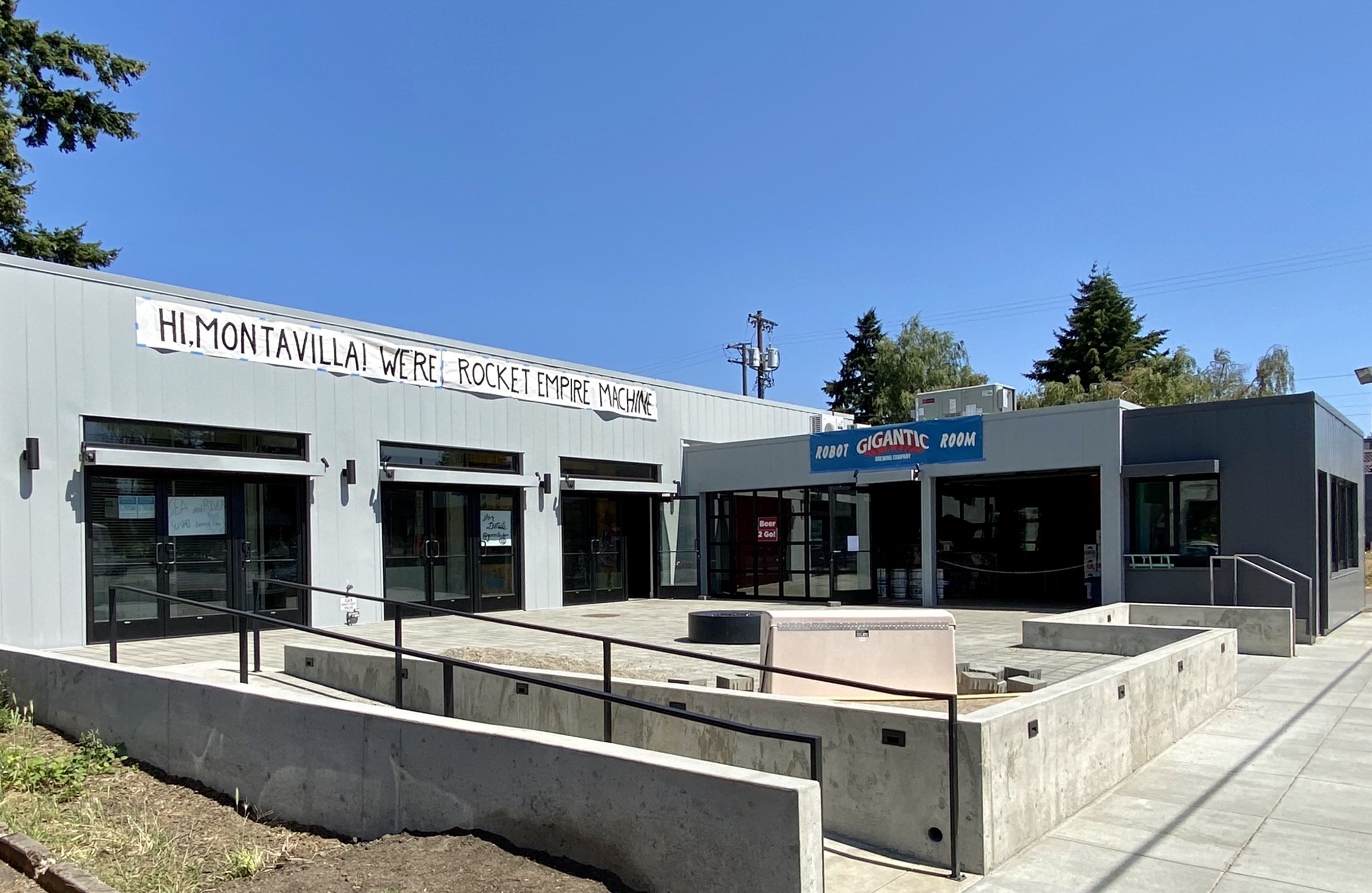 Today at Noon, Gigantic Brewing opened its doors to its second taproom named Gigantic Robot Room. This long awaited second taproom that was announced nearly one year ago dealt is one part of the Rocket Empire Machine that also includes four locally owned restaurants.
Rocket Empire Machine is a development led by Guerrilla Development and Sister City that took over a former auto repair shop located at NE Glisan and NE 70th. Guerilla Development is the developer behind the Zipper on NE Sandy and The Ocean on NE Glisan. The project is said to also include an 11-unit apartment building adjacent on the east side of the building, but due to the pandemic this build out has been delayed.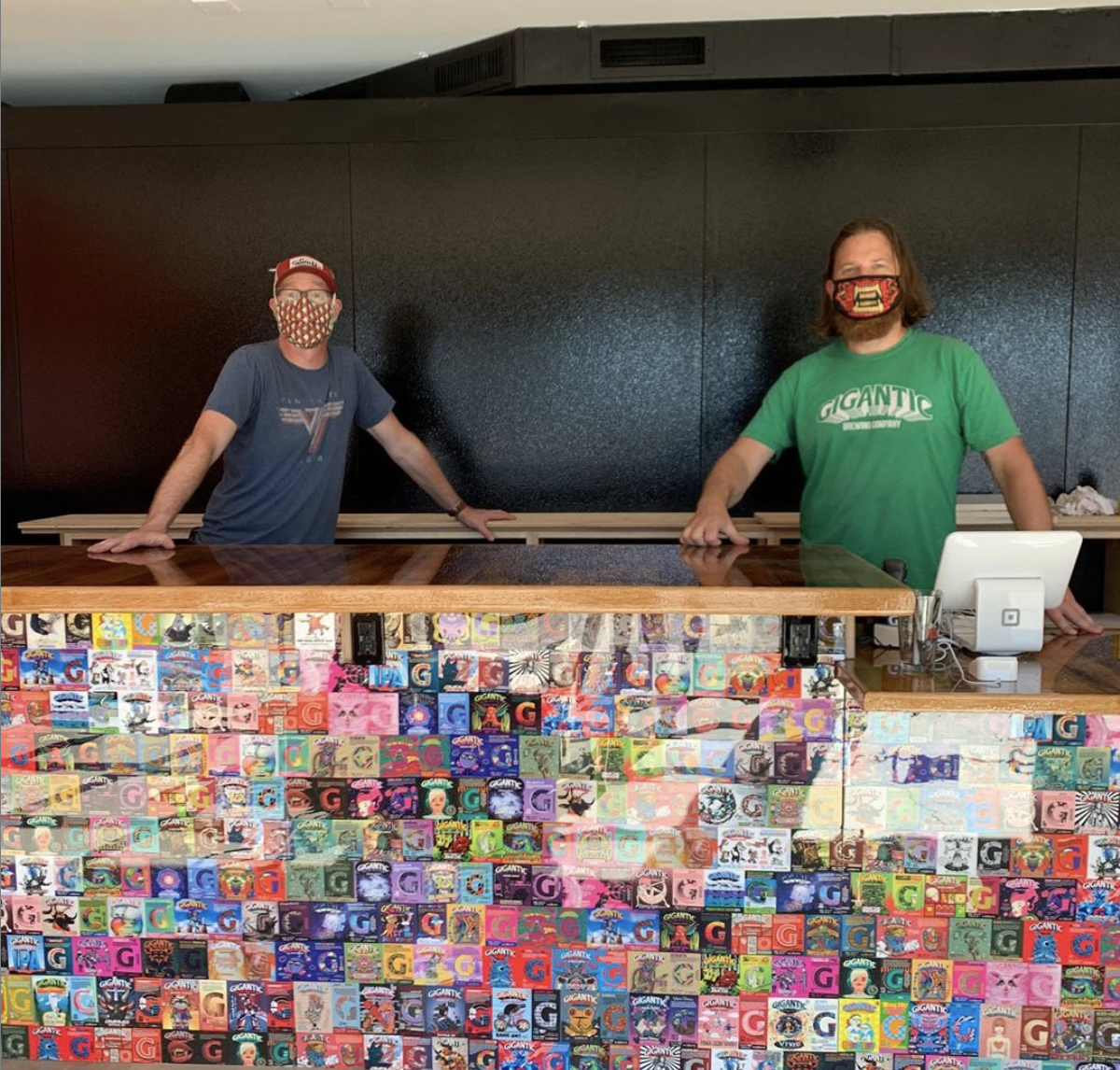 Already open inside Rocket Empire Machine is Pie Spot (bakery), Tierra Del Sol (Oaxacan-Mexican Food), and Alleamin African Kitchen (Somali Food) as Sea & River Sushi (Sushi and Burmese Food) will open in the coming days. All four restaurants will be offering to-go options during the early days of the development's opening as finishing touches of the outdoor patio have yet to be competed.
Read More: Gigantic Brewing to Open Second Location in Northeast Portland
Though the new Gigantic Robot Room is still a bit of work in progress, it is now open selling bottles of Gigantic beer to go. This new, second location for Gigantic Brewing will be its first to be an all-ages space. The only area where minors will not be allowed is at the bar. "This isn't Wisconsin, so kids will not be able to sit at the bar," said Gigantic Co-Owner Ben Love during our visit this afternoon.
Once fully completed, the inside of the Gigantic Robot Room will feature a few booths of seating and a communal table. Then once the pandemic is behind us bar seating will be available.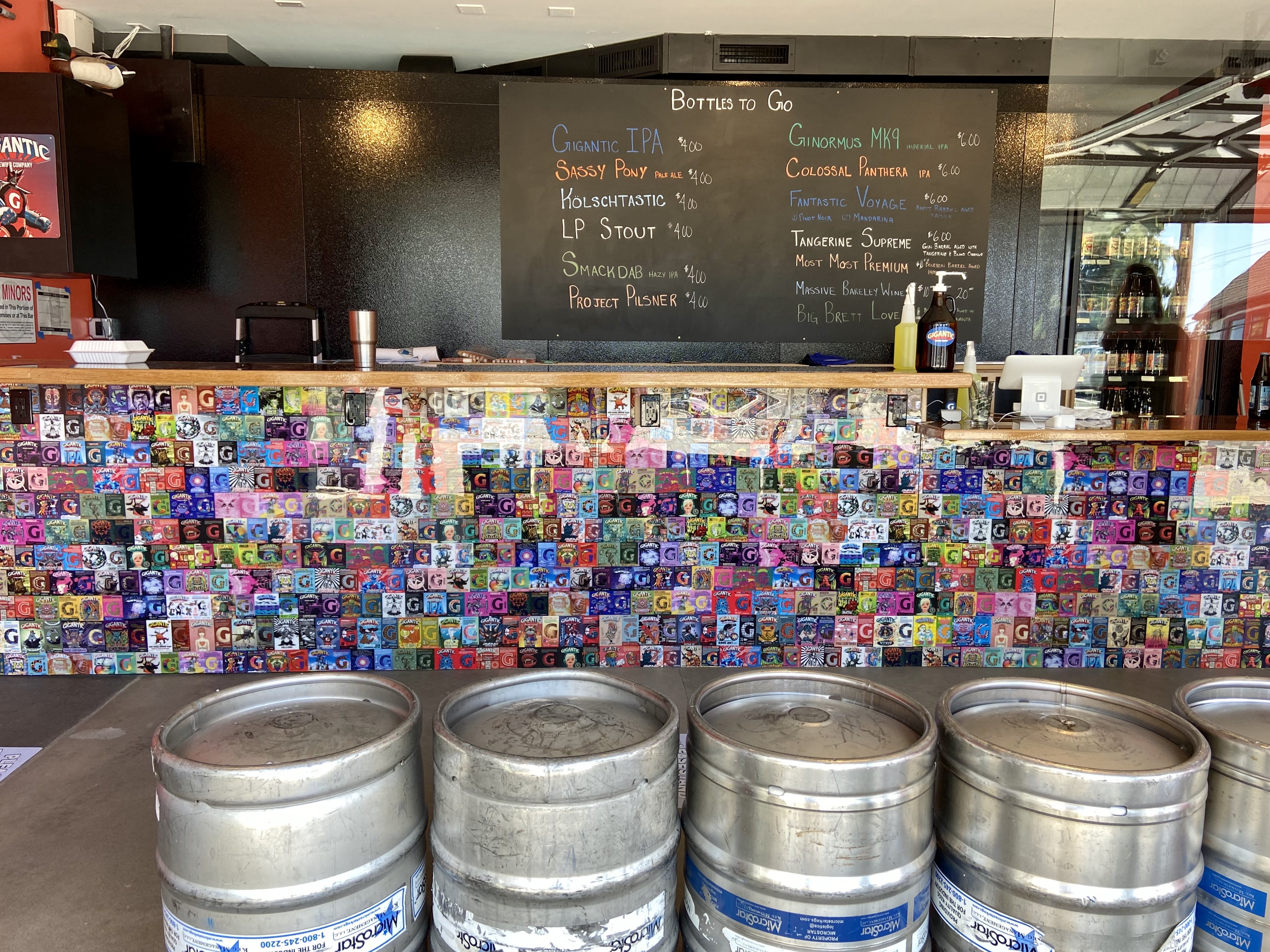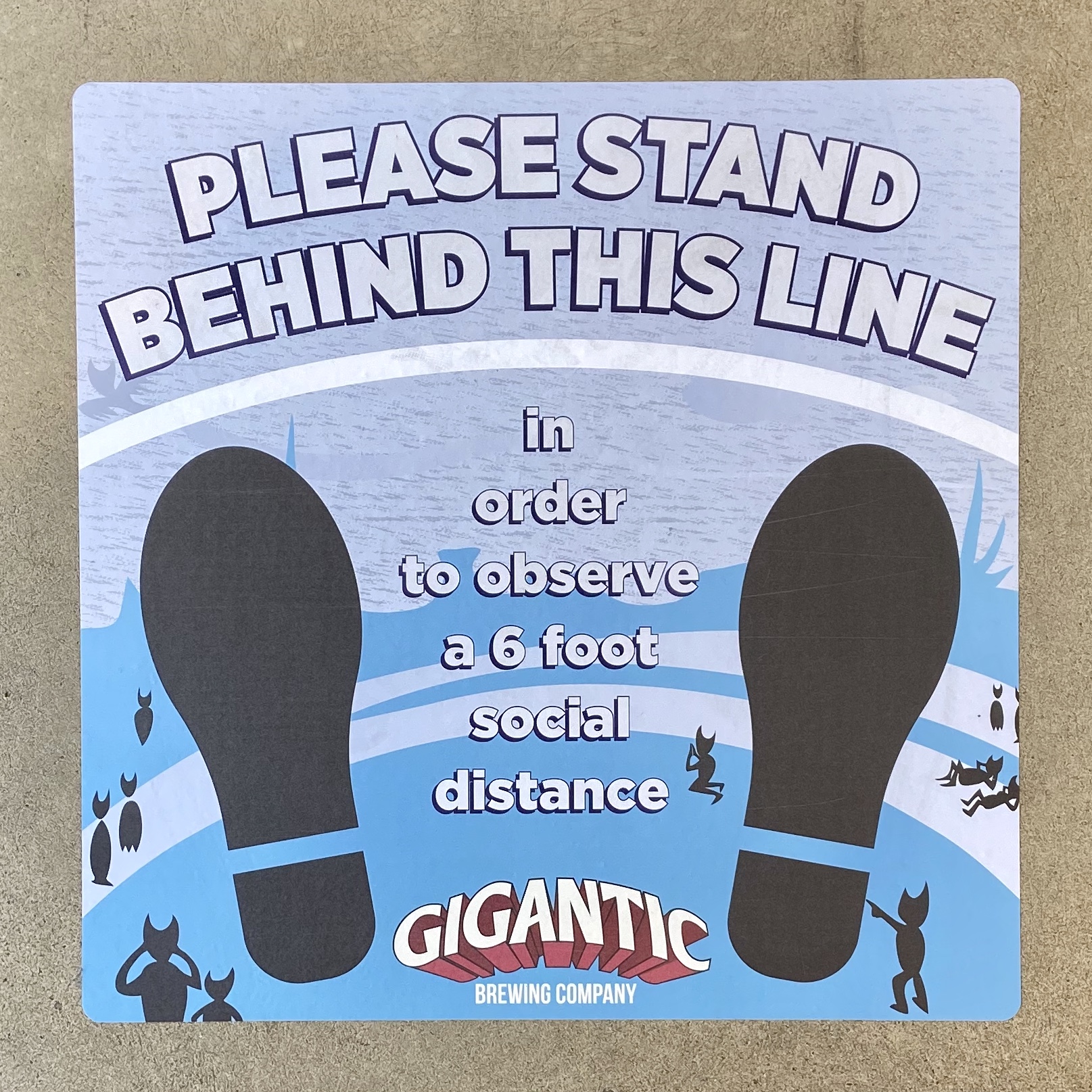 Speaking of the bar, the bar top is constructed of wood from the brewery's first foeder that it recently retired. Then the lower kick panel of the bar is a collage of the brewery's artistic beer labels. It's here where you can relive the selection of over 100 different beer labels created by artists from around the globe.
For the next month or so, Gigantic Robot Room will be open daily from Noon – 8:00pm for bottles to-go. Once tables arrive for the shared outdoor patio space, Gigantic will likely adjust its hours to fit the operating hours of its neighboring restaurants. These hours could always change as we continue to navigate through this COVID-19 pandemic.
And if visiting a public establishment is still a bit of a concern, Gigantic Brewing continues to offer its home beer delivery. Its delivery days have been reduced but are currently going strong on Monday, Wednesday, Friday, and Saturday. More details on home beer delivery can be found by clicking here.
Rocket Empire Machine
6935 NE Glisan St
Portland, OR 97213