BREWPUBLIC's Beer Lovers 2018 Holiday Gift Guide
As we get in full swing with the 2018 holiday season, we offer you our Beer Lovers 2018 Holiday Gift Guide. We take a look at everything from beer proof playing cards to coolers that can chill your beer without any ice to an educational way to learn about hops and much, much more!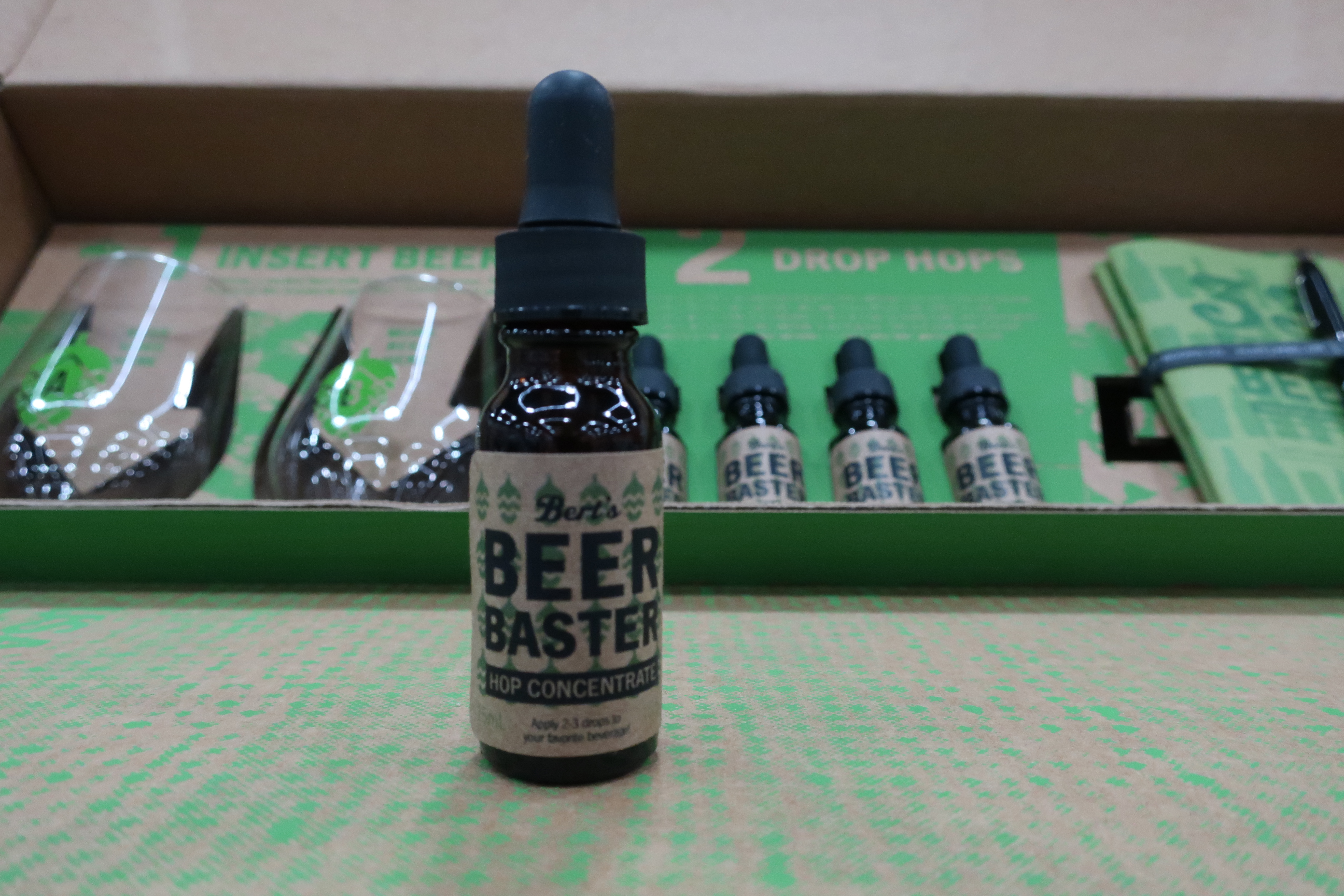 33 Books: The Hop Exploration Kit
Dave Selden at 33 Books has created the ultimate home hop kit for hopheads with The Hop Exploration Kit. This kit is designed to assist in understanding how hops affect beer. Just drop 2-3 drops of one of the included hops into a neutral beer, such as a Miller High Life and learn how the various hops can affect the beer's aroma and flavor. The hop extracts also work great for adding to a cocktail, we especially like it integrated with a nice gin!
The Hop Exploration Kit includes beer tasting glasses, four varieties of hop concentrates, hop focused 33 Beers Beer Tasting Journals, a retro click pen, all inside a great packaged box.
The Hop Exploration Kit is $60.00 and can be ordered by clicking here.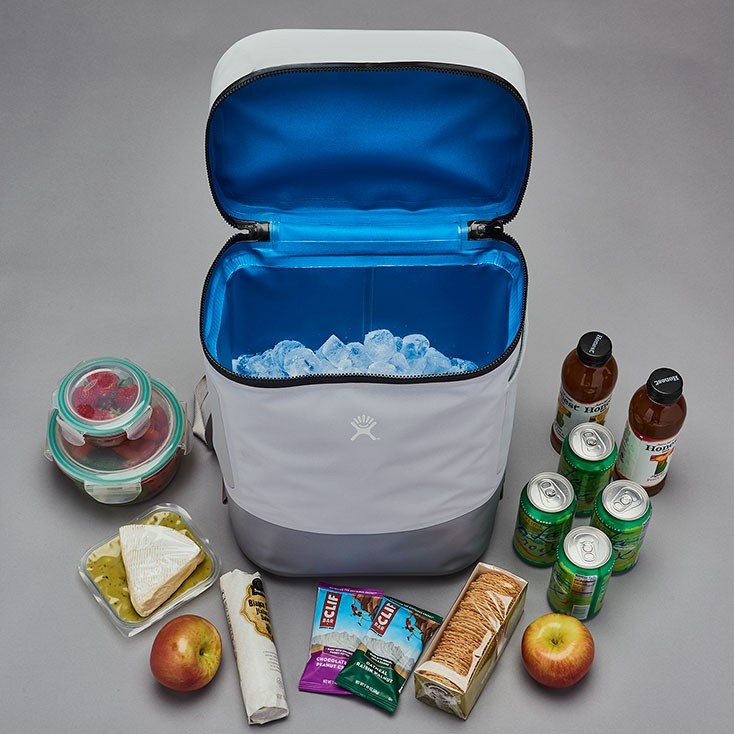 Hydro Flask Unbound Series Cooler Pack
Hydro Flask has released a leak proof cooler that will keep your beverages and food cool for up to 48 hours! The new Unbound Series is an excellent lightweight, yet heavily insulated cooler the comes in two sizes – 24 liter Tote and 22 liter Pack.
The Unbound Series Cooler Pack is a fully waterproof, soft-sided cooler that works overtime on keeping the inside of the cooler cool for up to two days. The Pack is fairly light at only 3 lbs. when empty and stands 19.25" tall with a volume of 22 L and comes with a 5-year warranty. It was very comfortable to wear on a hike and didn't allow its contents inside the cooler to shift around to cause any discomfort. Inside the Cooler Pack will hold up to 24 cans or various sizes of bottles and food items. Best of all it will truly keep your beverages cold for up to two days.
The Unbound Series Pack has a suggested retail of $274.95 and can be ordered by clicking here. Hydro Flask Coolers always ship free. We have also seen the Unbound Series prominently displayed at REI and a few other retailers.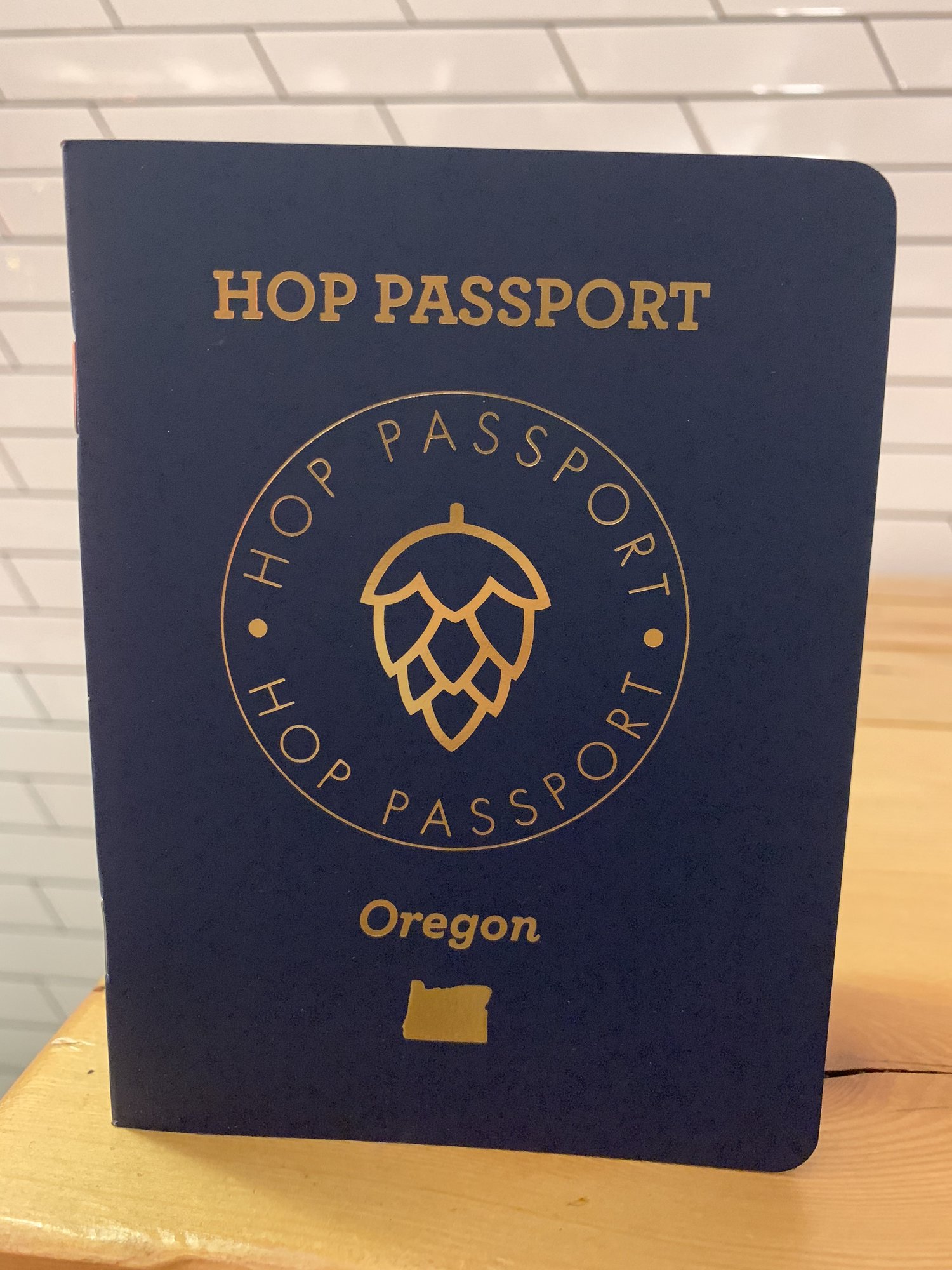 2019 Oregon Hop Passport
For 2019 there's a new way to save at breweries across the state of Oregon. The new 2019 Oregon Hop Passport sets you back only $25.00 as the passport features 23 breweries from across the Beaver State plus guest breweries from other states to make the total 50 breweries. You will be able to get a beer special of 50% off your first 2 pints at each brewery featured in the passport. That is over $300 worth of free beer! Passports expire December 31, 2019. The company also offers Hop Passports to other states, including Washington. To purchase the 2019 Oregon Hop Passport please click here.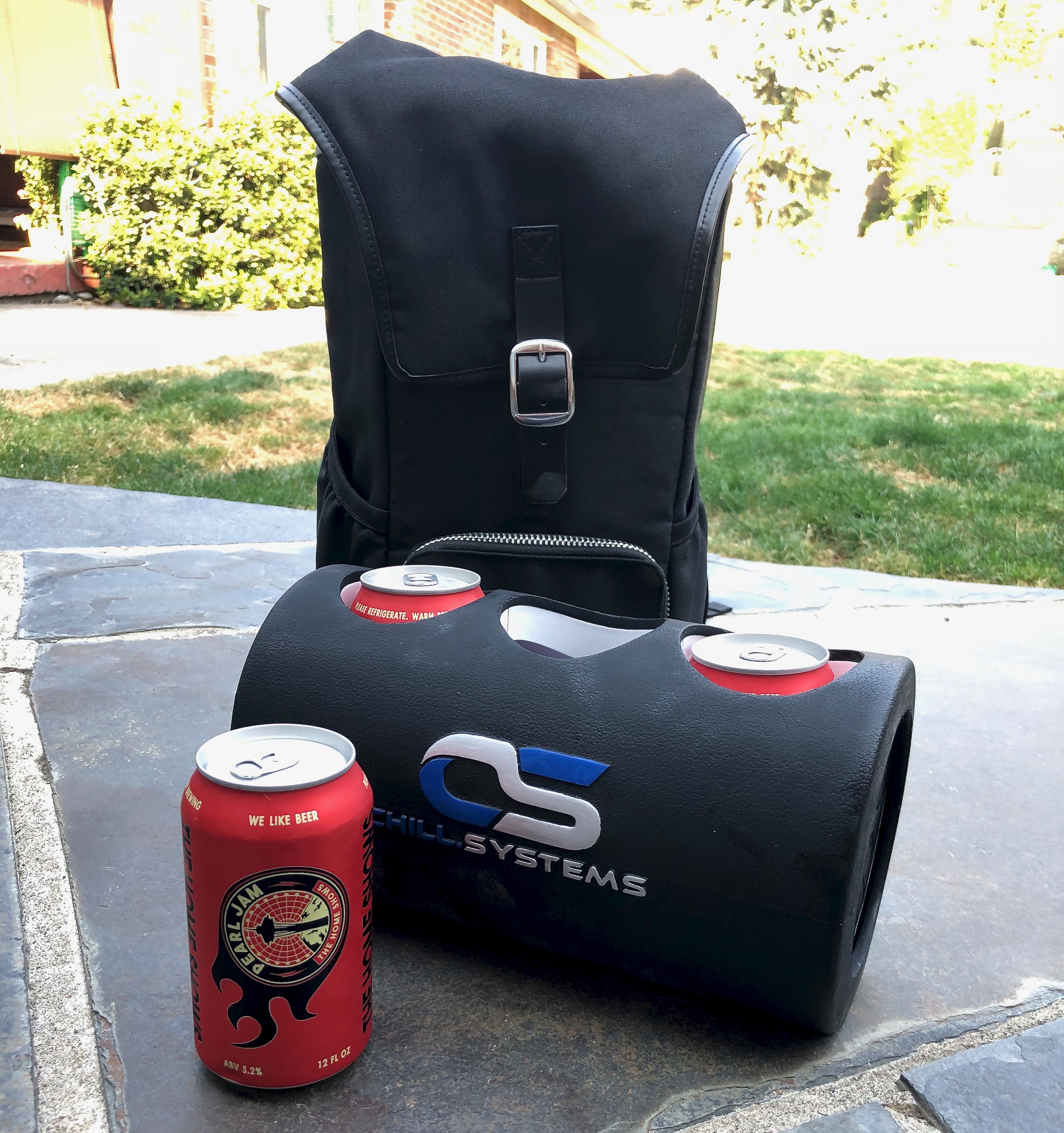 The Chiller's Pack by Chill Systems
One way of chilling down a few cans of beer or a 22-ounce bottle is with The Chiller's Pack from Chill Systems. This new Chiller's Pack is a bit more than your average cooler as no ice is actually needed to chill down your beer.
Chill Systems innovative pack is designed to perfectly insulate one Chiller unit. These units come in various sizes but the one we tried out holds up to three cans of beer or one 22-ounce bottle. The beer can be added to the previously frozen three can pack and the beers will chill down and will be ready to drink in about 30 minutes or so. This is handy when you have a few off the shelf beers and are heading outdoors.
The Chiller's Pack retails for $89.00 and can be purchased by clicking here. If this is not of your liking Chill Systems also offers up a few other ways to cool your beverages!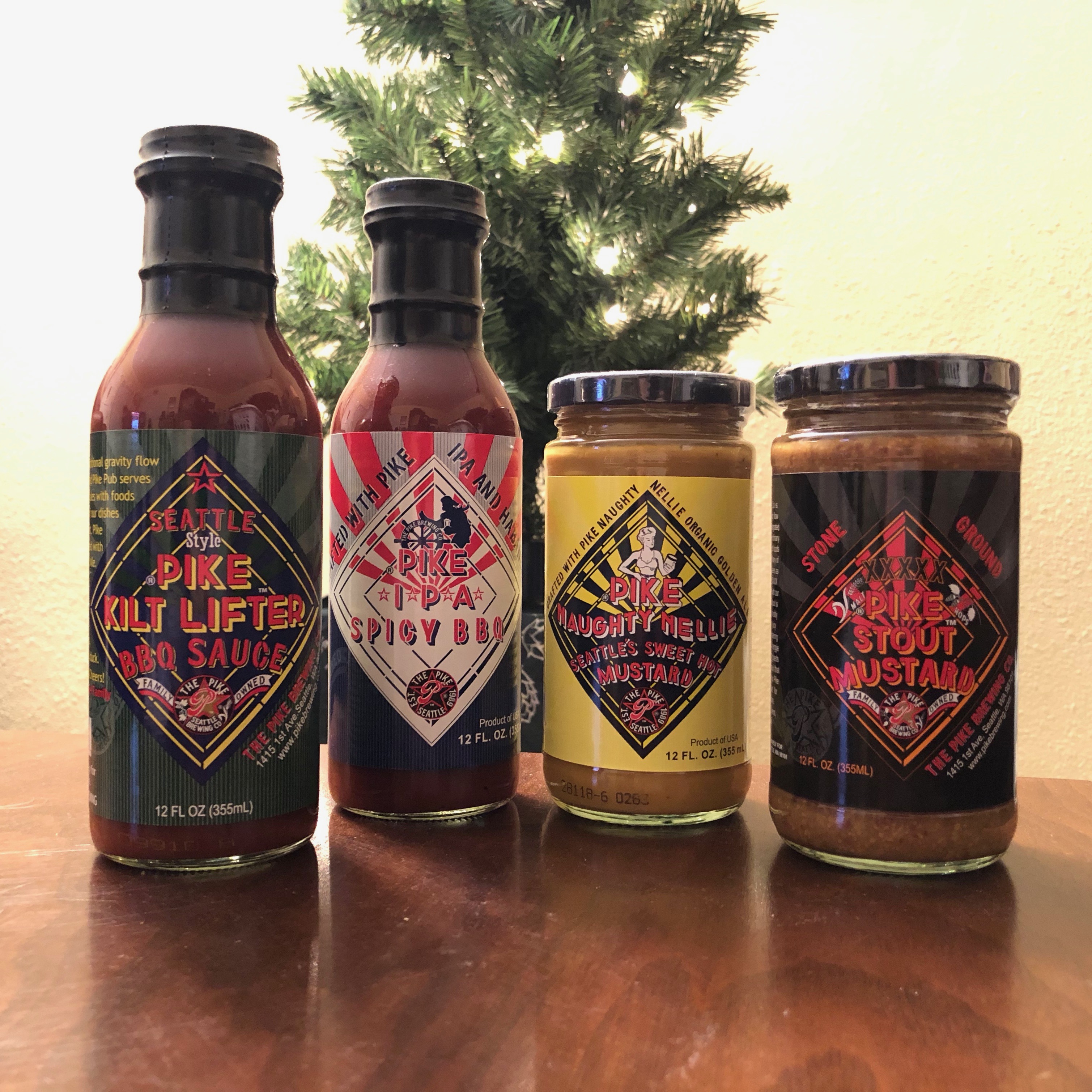 Pike Brewing Condiments
Up in Seattle, one of its original breweries, Pike Brewing offers up a line of condiments that will impress any food lover. Each priced at $7.00 per 12-ounce jar or bottle, it also won't break your budget. Pike Brewing Condiments can be purchased by clicking here.
The condiments offered from Pike include two BBQ sauces and two mustards. Choose from Pike Kilt Lifter BBQ Sauce, Pike IPA Habanero BBQ Sauce, Pike XXXXX Stout Mustard, and Pike Naughty Nellie Sweet Hot Mustard.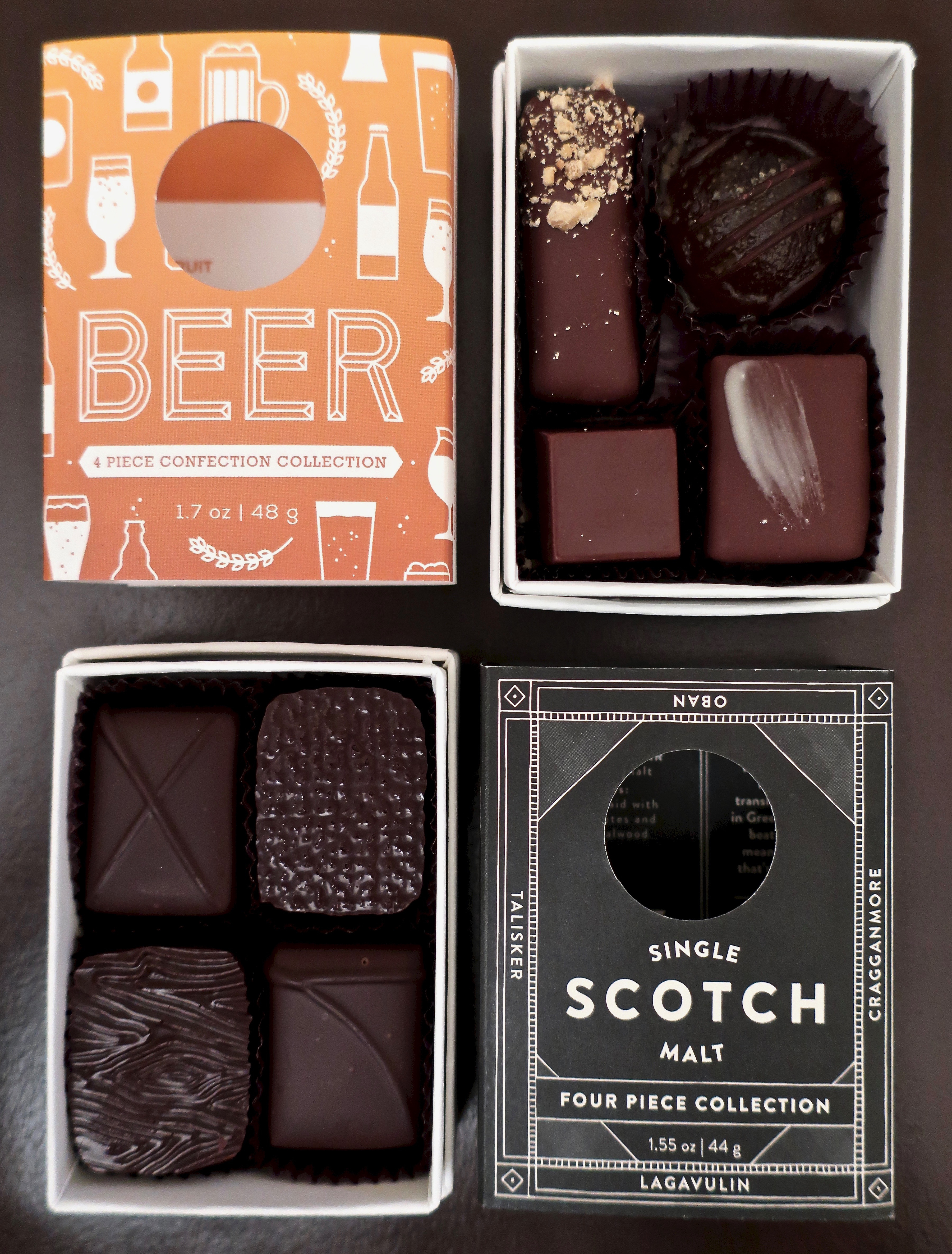 Theo Chocolate Beer + Single Malt Confection Collection
Seattle's well known and respected chocolatier, Theo Chocolate has released a few new chocolate collections. The first and foremost is a 4-piece set of Beer and there's also another set on Single Malt Scotch. The sets can be purchased in their store in Fremont or online by clicking here.
On the Beer – 4 Piece Confection Collection, Theo Chocolate has infused these four chocolates with the flavors from four Seattle breweries. Each set consists of 1 piece each of – Two Beers Brewing: Immersion Amber Peanut Caramel; Fremont Brewing: Dark Star Imperial Oatmeal Stout Marshmallow; Pike Brewing: Hive Five Hopped Honey Ale Pate de Fruit; and Georgetown Brewing: Bodhizafa IPA Syrup Confection.
The Single Malt Scotch – 4 Piece Confection Collection contains 1 piece each of Oban Ganache, Cragganmore Ganache, Lagavulin Ganache, and Talisker Ganache.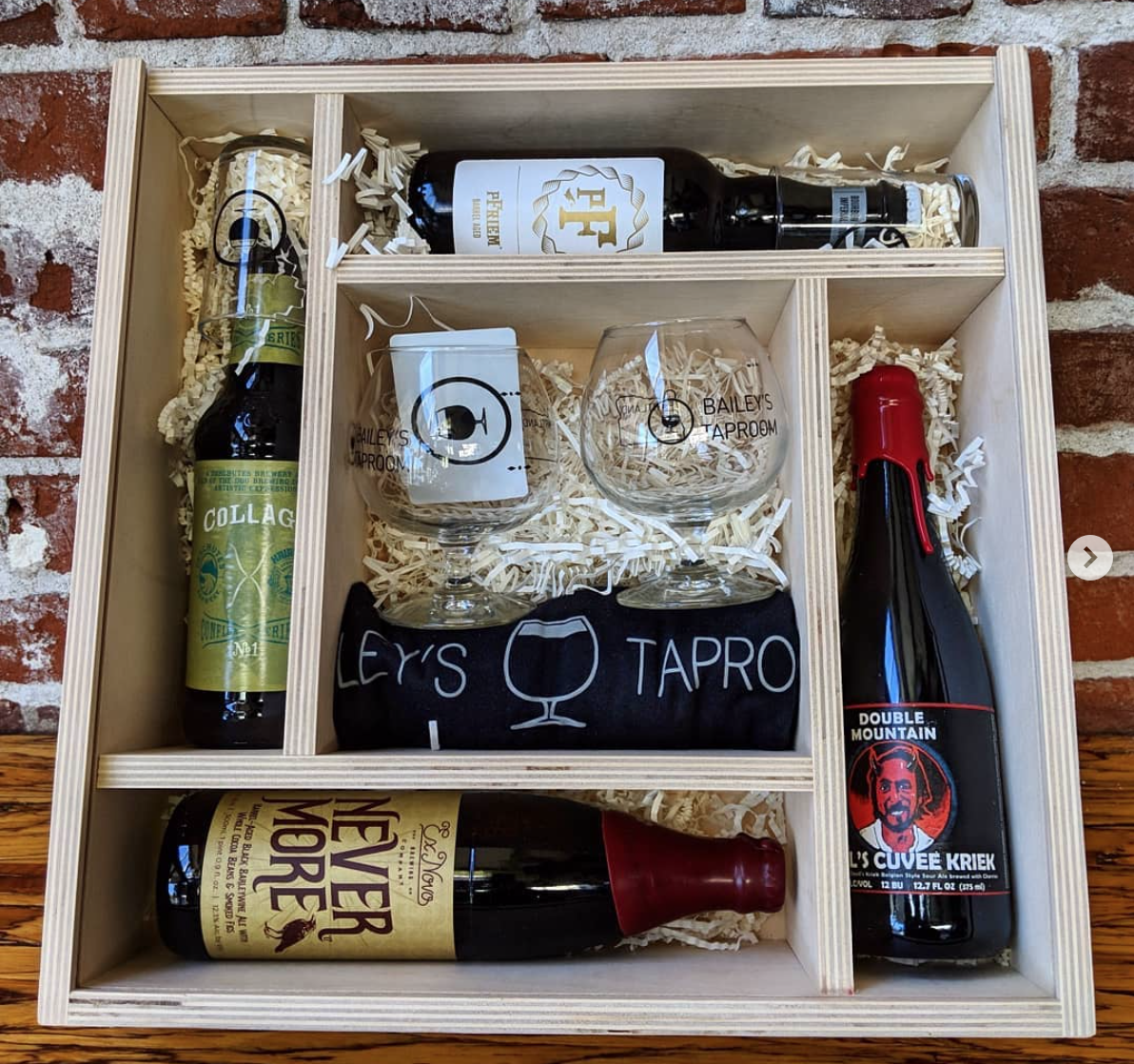 Bailey's Taproom Beer Gift Box
Portland's favorite downtown has put together a perfect Holiday Gift Box for the beer lover in your life. Each limited handmade beer boxes contain the following:
Four curated specialty Oregon beers (each box is unique)
Bailey's Taproom T-shirt
Set of two Bailey's taster glasses and two snifter glasses
$20 gift card to Bailey's Taproom/The Upper Lip
Bailey's Taproom bottle opener
The Bailey's Taproom Beer Gift Box is only available inside the bar and retail for $99.00 each.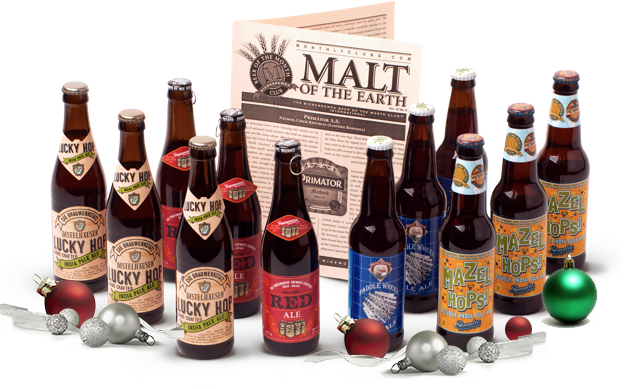 Beer of the Month Club
For the past 24 years The Microbrewed Beer of the Month Club™ and The Rare Beer Club®, one that was founded by Michael Jackson, has been bringing craft beer lovers beer directly to their door. Members can choose from 5 distinctive beer clubs. It's easy to order from and offers enough varieties for any beer fan, plus you can opt out whenever you choose.
Memberships to the five different beer clubs begin at $27.95 + $15 S+H, and can be purchased by clicking here.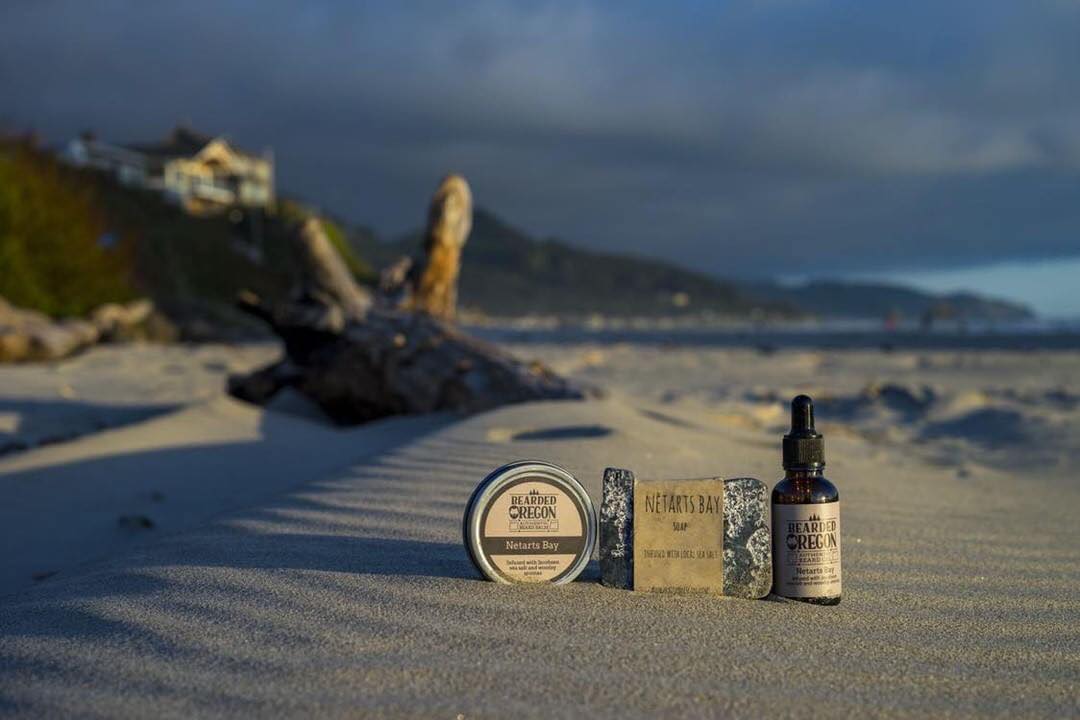 Bearded Oregon Beard Products
With all of the beards in and around the beer industry it's no wonder that Bearded Oregon was created a few years back. Now led by Aaron Naden, he has put together a great product line for those looking to groom their beard.
In addition to its beard oils, Bearded Oregon also offers beard balms, lip balms, soaps, and candles with scents that are all inspired by various cities and regions in Oregon. There is also a 2019 calendar and some swag for sale. Bearded Oregon is offering free standard US shipping on all orders over $20 with code "SHIPFREE" when placing an order here.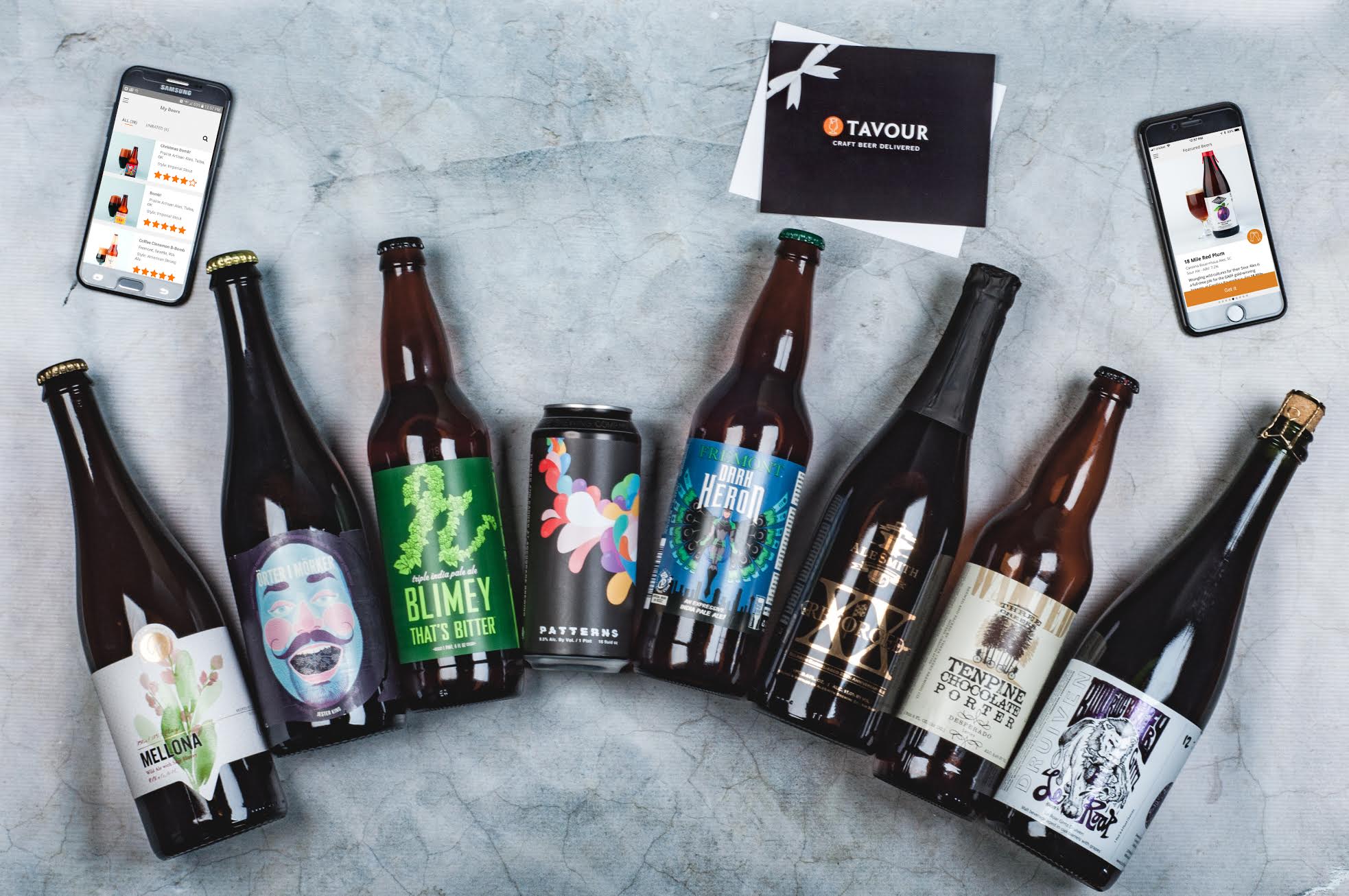 Tavour
Up in Seattle there's a great mail order beer company. Tavour works with many highly coveted breweries from around the country and beyond and brings these beers into its warehouse in Seattle near Safeco Field. From there one can either choose which beers they would like to order or choose from themed gift boxes. Many of the beers available are hard to obtain, out of market beers and can easily be ordered from the Tavour Mobile App all for a flat shipping fee of $14.90.
Click here to learn more about purchasing a gift box or gift card for the beer lover on your list this year!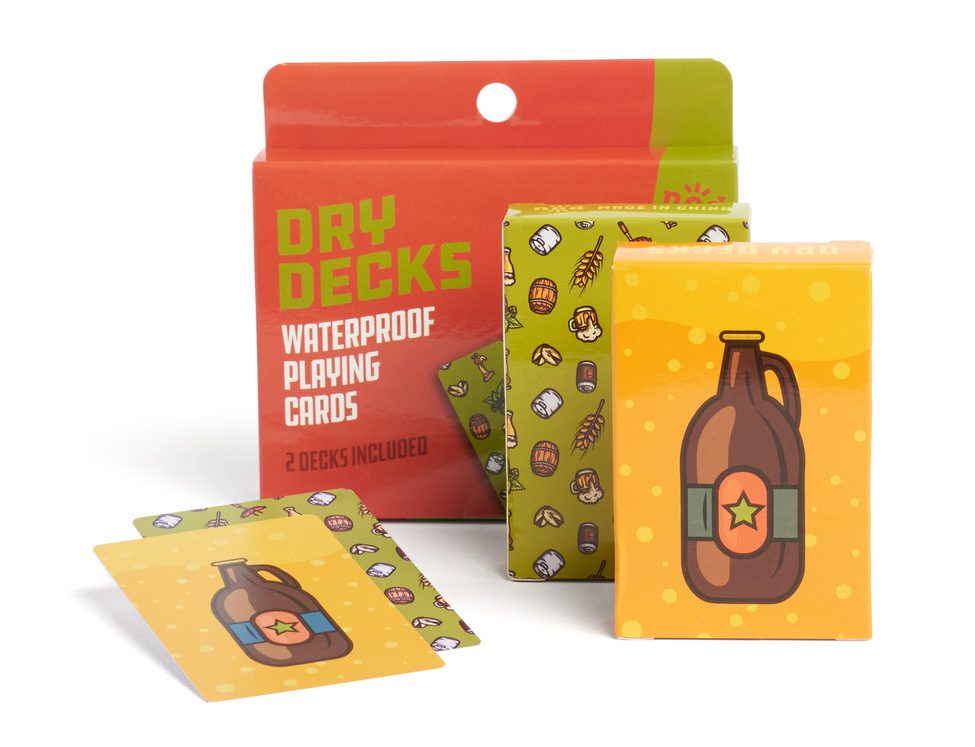 Dry Decks-Beer Pack Waterproof Playing Cards
This new set of Dry Deck Beer themed playing cards may become the official deck of cards for the weekly Tuesday Cribbage Night at The BeerMongers. This deck of cards is perfect for any card games when there may be a few beers involved. Made from 100%-plastic, Dry Decks are the best waterproof playing cards around. They repel water, won't stick together and are easy-to-clean!
Each pack contains two decks of Dry Deck cards and are 4 in. x 2.5 in. in size. They're easy to clean and will not stick together. This two deck set is $7.00 and can be ordered by clicking here.
Tags:
2018 Holiday Gift Guide
,
Bailey's Taproom Beer Gift Box
,
Beer Christmas List
,
Beer Gift Guide
,
Beer Lovers Gift Guide
,
Beer of the Month Club
,
Dry Decks-Beer Pack Waterproof Playing Cards
,
Hydro Flask
,
Oregon Hop Passport
,
Pike Brewing Condiments
,
Tavour
,
The Chiller
,
The Hop Exploration Kit
,
Theo Chocolate Beer Confection Collection
About The Author
DJ
D.J. is a Portland, Oregon based writer that spent his formative years in the Midwest. With over 25 years under his belt of drinking beer at festivals across America and the world, he has developed a strong appreciation and understanding of craft beer and the industry that surrounds it. He can be found in any of the great breweries or beer bars that make Portland the best beer city in the world. His writing can also be found in the archives of Northwest Brewing News and can be followed on Twitter and Instagram at @hopapalooza.