Shady Pines Radio Collaborates with Fire on the Mountain Brewing with Shady Pines IPA
|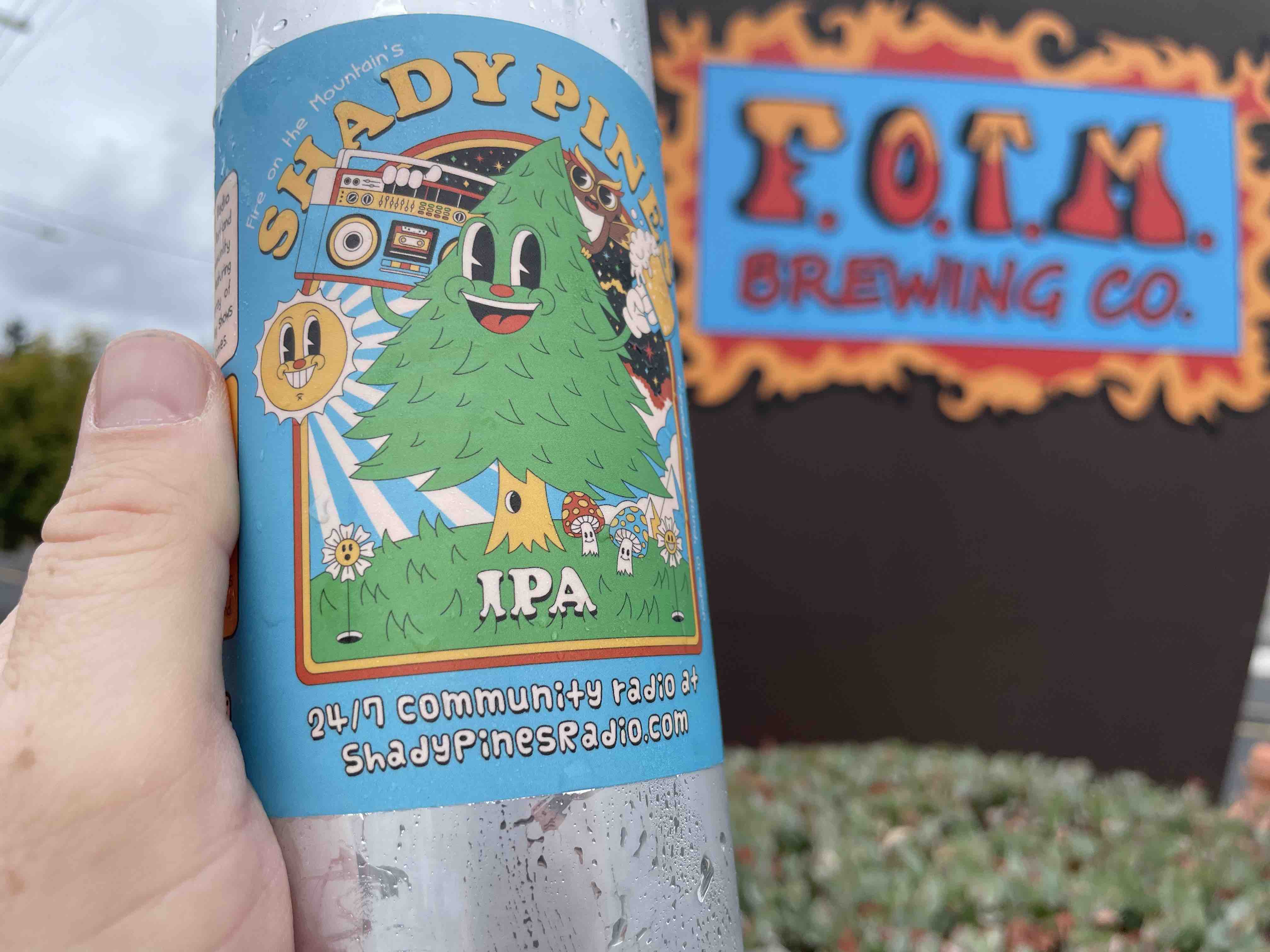 A new local beer collaboration will be unveiled on Saturday, September 4th when Shady Pines Radio joins forces with Fire on the Mountain Brewing for the release of Shady Pines IPA. For the launch, there will be live music and DJ sets from Noon – 5:00pm on Saturday.
Shady Pines Radio is a new Portland based internet community radio station that was founded in April 2020. It broadcasts an array of weekly radio shows presented by DJ's from their own homes via the Shady Pines Radio app for iOS and Android and at ShadyPinesRadio.com. Since its inception, the station that broadcasts 24/7 has a community of about 90 DJ's and listeners in the Pacific Northwest and beyond.
Shady Pines IPA is described as a refreshing and flavorful IPA that's brewed with organic barley, a splash of rye, and a trio of organic Pacific Northwest hops with piney, tropical, and floral notes.
Below is a video that Shady Pines Radio produced with Fire on the Mountain brewmaster Ben Nehrling, who also DJ's his own weekly show on Shady Pines Radio called Wanderlust Radio Hour.
For the Shady Pines IPA Release Party, there will be live music from The Wules, comedy and music by Zane Thomas, and DJ sets by Jahkey B (of Reggae Vibration) and Ben Nehrling! There will also be give aways for free Shady Pines IPA coasters and they'll have new collectible metal pint glasses for sale. Shady Pines IPA will be available on tap and in 24oz custom crowler cans at all Fire on the Mountain locations beginning on September 4th. And best of all, a portion of sales will go to supporting Shady Pines Radio.
Fire on the Mountain Brewing
3443 NE 57th Ave.
Portland, OR