A Look Back at the 2018 Hop Harvest at Crosby Hop Farm With a 360-Degree Video
|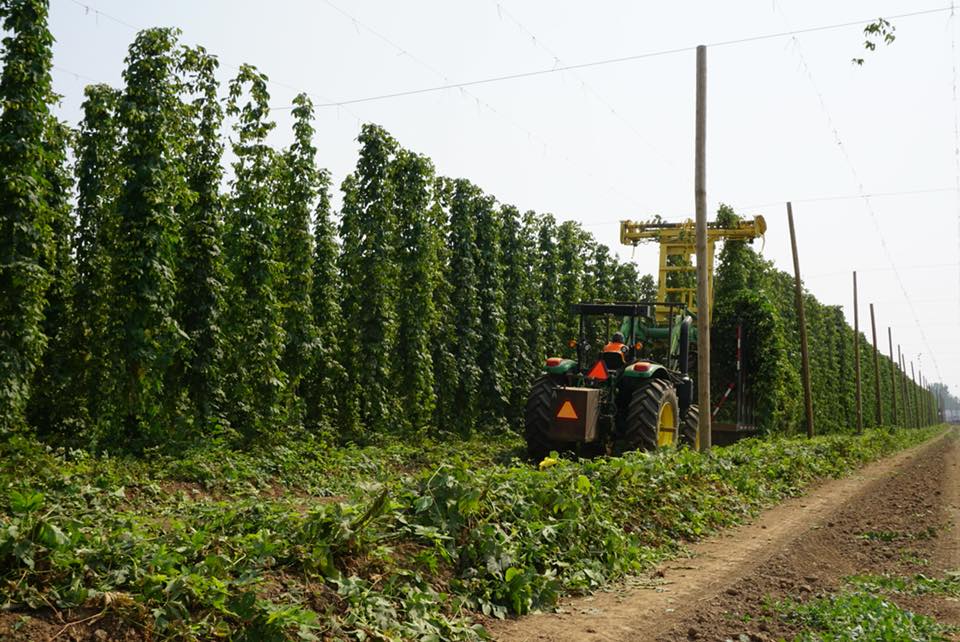 The 2018 hop harvest came to an end nearly two months ago here in Oregon. To look back at this year's harvest, Crosby Hop Farm worked with our friends at Hopstories to produce a 360-degree hop harvest video.
It is recommended to view this in the YouTube app or on your mobile device using headphones for a full immersive experience using this link: https://www.youtube.com/watch?v=zv42aAaYOSU
You can also view the video posted below on a computer and drag your mouse to look around, but it's not the recommended viewing method.
To obtain this 360-degree footage, Hopstories set up two 180-degree cameras back-to-back on a custom mount. It then tossed the drone in the air and then ran and hid from the drone as if you can see the camera, it sees you! After the drone landed after a few of these recordings, the team went to the editing room to create this very intriguing video of Crosby Hop Farm to show off its 2018 hop harvest.