Anheuser-Busch Officially Owns Widmer Brothers and Craft Brew Alliance
|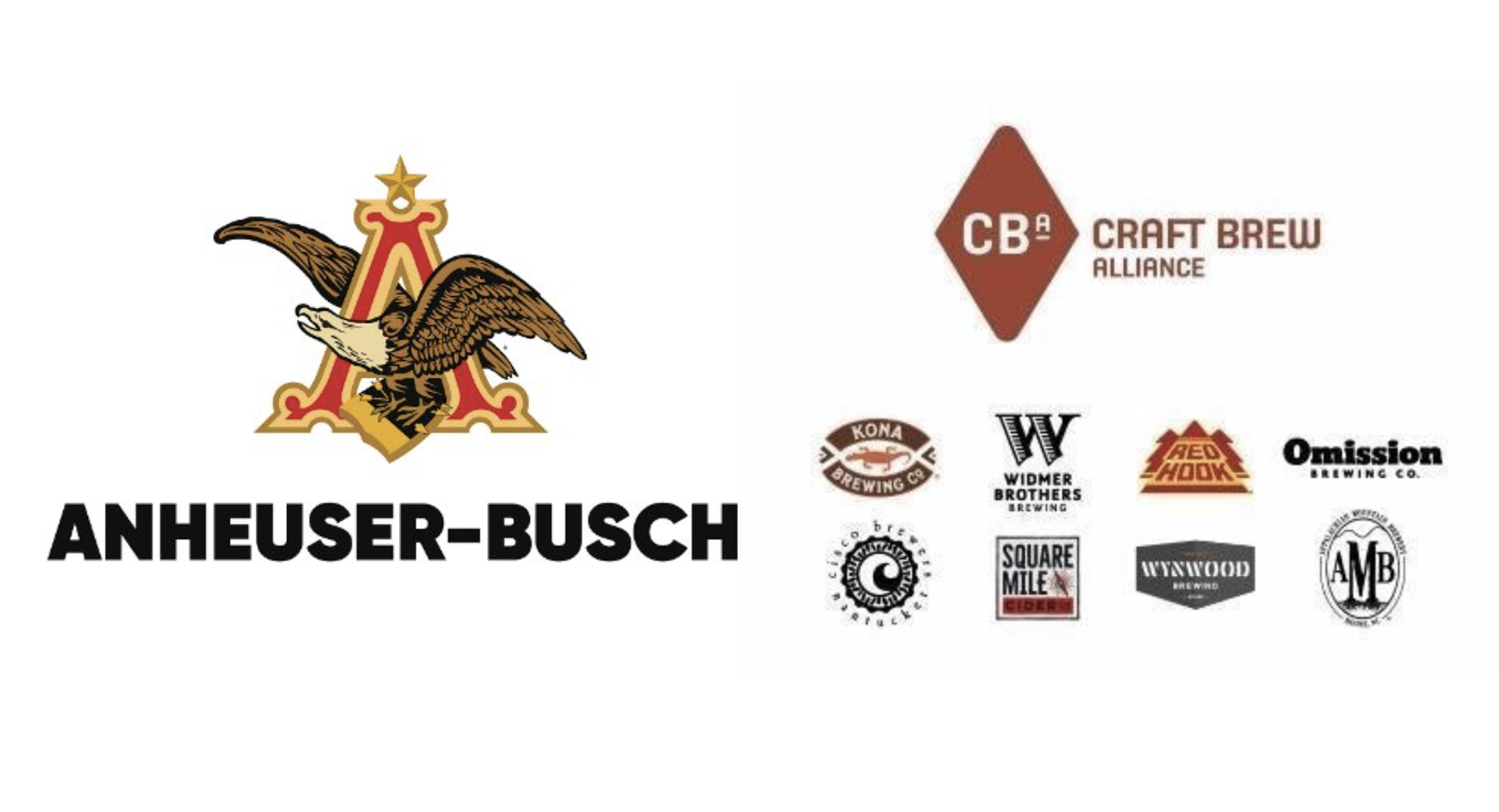 It's the end of an era in Oregon brewing history. After announcing the acquisition in November 2019, it is now official that Anheuser-Busch (A-B) is the owner of Widmer Brothers Brewing and its parent company, Craft Brew Alliance (CBA). The longtime expected deal closed today as the brands of CBA will now fall under the Anheuser-Busch's Brewers Collective, a collection of acquired craft breweries from the world's largest brewer.
The group of brands that A-B has acquired includes the previously mentioned Widmer Brothers along with Kona Brewing Co.'s mainland and international operations and regional brands Appalachian Mountain Brewery, Cisco Brewers, Omission Brewing Co., Redhook Brewery, Square Mile Cider Co., and Wynwood Brewing Co.
This acquisition of CBA by A-B was approved by CBA shareholders on February 25, 2020 as more than 98% of votes cast demonstrating broad support. To clear the regulatory hurdle from the U.S. Department of Justice, A-B divested its would be interest in Kona Brewing's operations in Hawaii. CBA sold its stake in the Kona Brewing operations that are located within the state of Hawaii to PV Brewing Partners, a team of investors with decades of combined beer industry and business growth expertise.
Widmer Brothers has a long history with A-B that dates back over 25 years to a distribution agreement that the Portland brewer has had with the brewing giant. Now with this acquisition final, there will be a lot of questions on how A-B will value the brewery in North Portland that is ingrained in the history of Oregon beer. Short term the brewery should be fine, long term could be a different scenario.
"Connecting with consumers through our brands is at the forefront of everything we do," said Michel Doukeris, CEO of Anheuser-Busch, in a statement. "After a successful partnership that spans more than 25 years, we are excited to now fully welcome CBA into the A-B family and continue to work together to bring more consumers, in more communities, even more choices for every occasion."
This expanded partnership marks a continuation of Anheuser-Busch's long track record of working with its craft partners and its distribution network to help make the U.S. beer category stronger and more diverse by bringing premium craft products to consumers across the country.
"CBA's dynamic breweries have the same commitment to authenticity and entrepreneurial spirit that has enabled our craft partners to grow as members of Brewers Collective," said Marcelo "Mika" Michaelis, president, Brewers Collective, Anheuser-Busch, in a statement. "By prioritizing home markets, building an unmatched innovation pipeline, and developing effective marketing, we have been able to achieve success locally and nationally, and we're excited to take this next step with CBA."
For the time being, A-B says it is committed to its new CBA employees as it attempts to drive growth in these CBA brands. These CBA employees will join over 18,000 colleagues across the U.S. at more than 100 facilities. The expanded Brewers Collective craft business unit now employs over 3,200 people at 40+ breweries, facilities, pubs and taprooms. These craft breweries have a shared commitment to the communities where they live and work, having raised nearly $1 million for local organizations this year alone.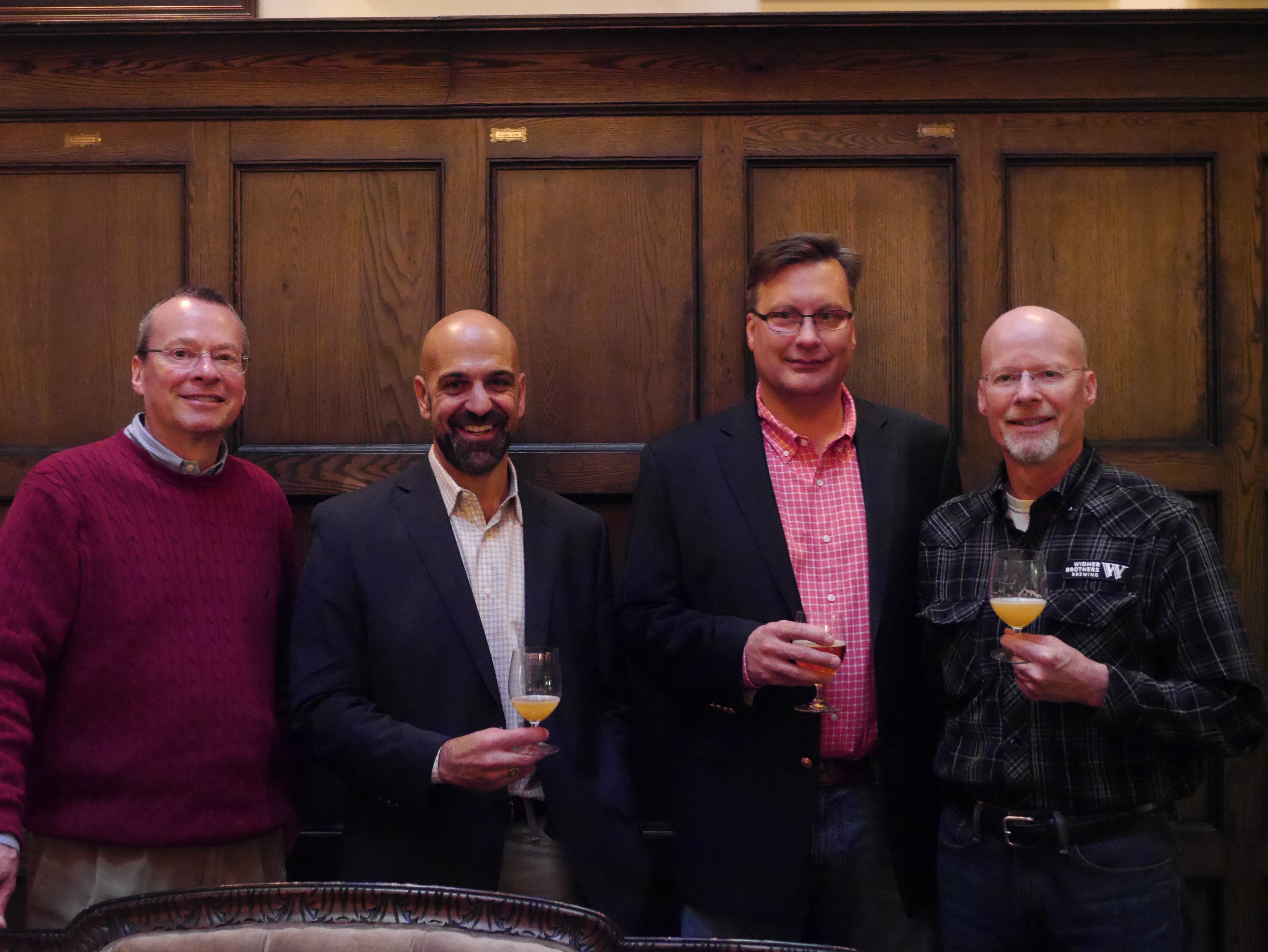 Two top level CBA personnel will be given newly created positions at A-B. Andy Thomas, formerly CEO of CBA, will serve as GM of Kona Brewing Co.'s mainland operations and regional Brewers Collective brands in the eastern U.S. Christine Perich, formerly Chief Financial and Strategy Officer for CBA, will serve as GM of regional breweries on the west coast. Andy and Christine will report directly to Michaelis.
In connection with the closing, CBA shareholders will receive $16.50 in cash per share of Craft Brew Alliance common stock, as previously announced. As a result of the completion of the expanded partnership, CBA's common stock will cease trading on the NASDAQ Global Select Market effective today, September 30.
The St. Louis based Anheuser-Busch is part of Belgium-based Anheuser-Busch InBev, which in addition to the brands of CBA, also owns 10 Barrel Brewing and Elysian Brewing, both based in the Pacific Northwest.