Belmont Station Celebrates Silver Anniversary with Five Collaborations + Fundraising Party
|
PORTLAND – Belmont Station, Portland's original bottle shop and taproom, is celebrating 25 years of being the Rose City's Place to Be(er) with a party and fundraiser featuring five collaborations with five different breweries on April 15.
The party runs all day with all five collaborations on tap and several of those also available to-go in the bottle shop (see below for beers and descriptions). Brewery reps and brewers from each of the five collaborations will be on-site for a while after 5 p.m. Additionally, each staff member has selected a special, favorite beer to go on tap during the celebration – a long-standing Belmont Station anniversary tradition that always results in a killer tap list.
Speaking of traditions, it wouldn't be a celebration at Belmont Station without making it a FUNdraiser. So bring your extra cash, as we will be collecting donations for the Mercy Corps Humanitarian Response Fund and their current work with the Ukraine crisis. Belmont Station will match all donations collected that day up to $5,000!
Silver Anniversary Breweries and Beers
Over the course of a couple of weeks in March, Belmont Station staff members got to help brew with each of our collaborative breweries to make our five special Silver Anniversary beers:
Fast Fashion Hop Scran Hazy IPA with Phantasm hop dust; draft and cans
Foreland Stories of Virga Rustic Farmhouse Ale with old hops and black lime; draft only
Fort George, The Place to BE(er) for 25 Years Hazy DIPA; draft and cans
Von Ebert Volleyball Soup Dance West Coast IPA; draft only
Wayfinder Belmont '97 English-style Best Bitter; draft and cans
We are so grateful for our customers, staff, breweries and suppliers for these past 25 years of beers and cheers – especially the extra-challenging past two! And we look forward to celebrating with you!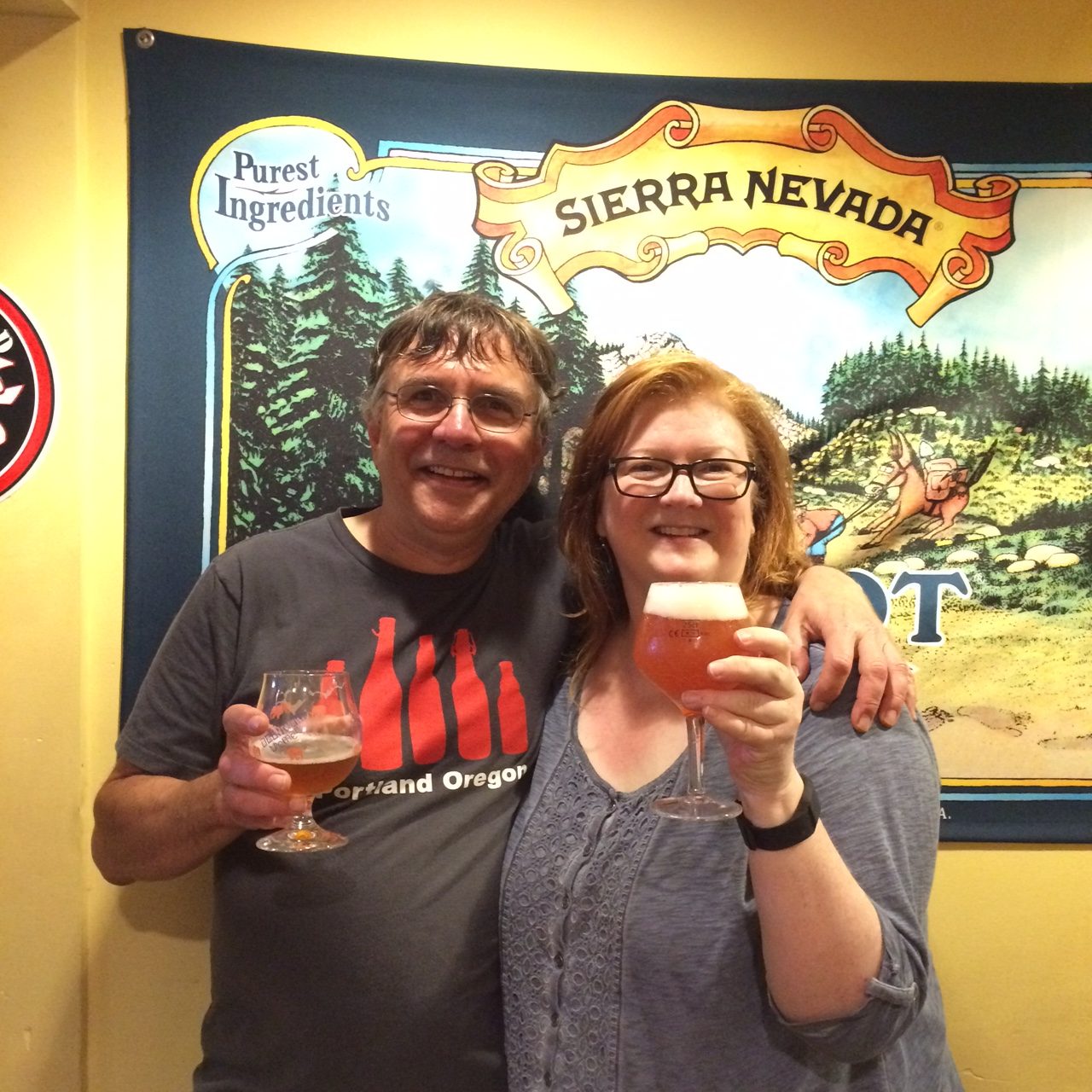 ABOUT BELMONT STATION: Started by Don Younger and his companion, Joy Campbell,  in 1997 as a side gig next to the Horse Brass Pub, Belmont Station was the first beer-centric bottle shop in Portland, and one of the first in the United States. When current co-owner Carl Singmaster became involved, it was moved to its current location on Stark Street and expanded to include the beer bar, but retained the Belmont name. Now owned by business partners Singmaster and longtime craft beer evangelist Lisa Morrison, Belmont Station is consistently named among the top beer stores and beer bars in the world.