Elysian Brewing February Fuzzduster Sweepstakes
|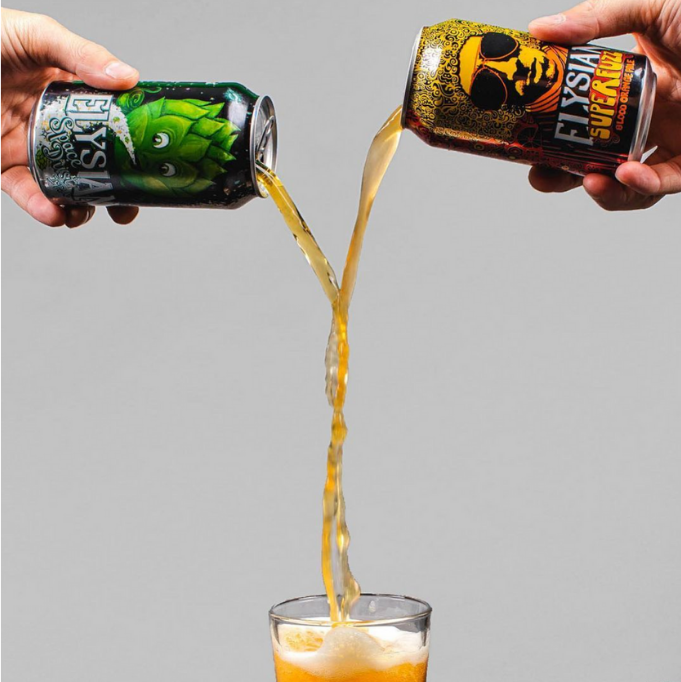 Just in time for Valentine's Day, Elysian Brewing is bringing together is popular beer blend, the Fuzzduster, for a chance to win a $2,000 Airbnb Gift Card! Made by combing Elysian's Space Dust IPA and Superfuzz Blood Orange Pale Ale, a Fuzzduster brings out each of the two beers best characteristics – fruit flavors and hops!
Creating a Fuzzduster is pretty simple, just fill a glass half full with Space Dust and top it off with Superfuzz! Then voilà, a quite satisfying beer blend is there to enjoy. Of course you can have a bit more fun by experimenting with your own mixing ratios.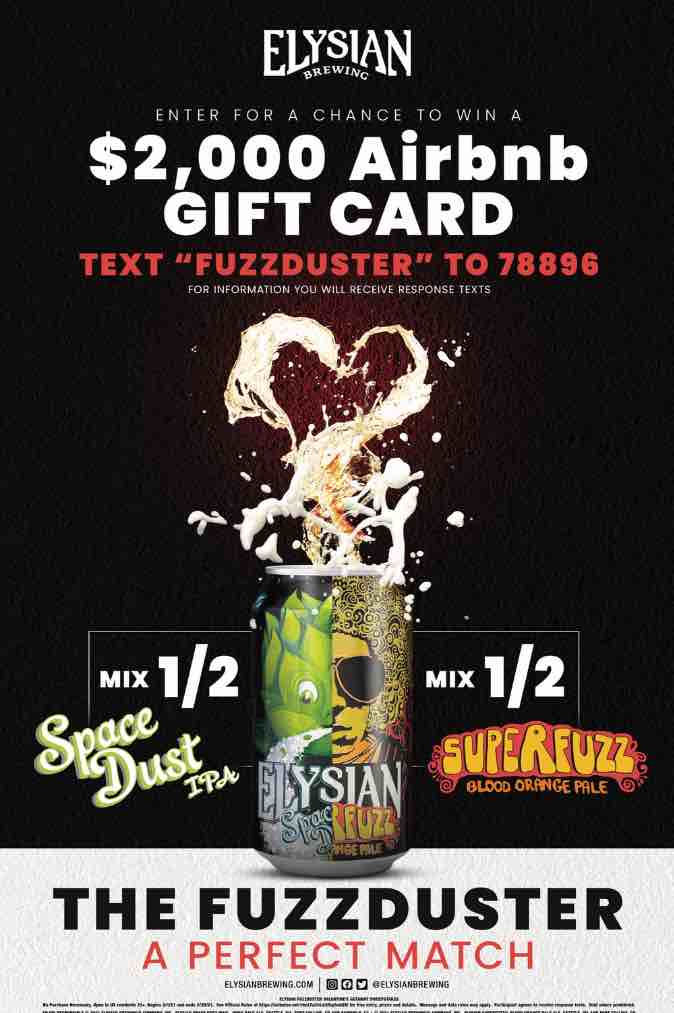 And to make celebrating this month with a Fuzzduster a bit more lucrative, Elysian Brewing is hosting a February Fuzzduster Sweepstakes. During the entire month of February text "FUZZDUSTER" to 78896 to have a chance of winning a $2,000 Airbnb Gift Card!