Pabst Blue Ribbon Expands Its Product Line with PBR Peach Hard Tea
|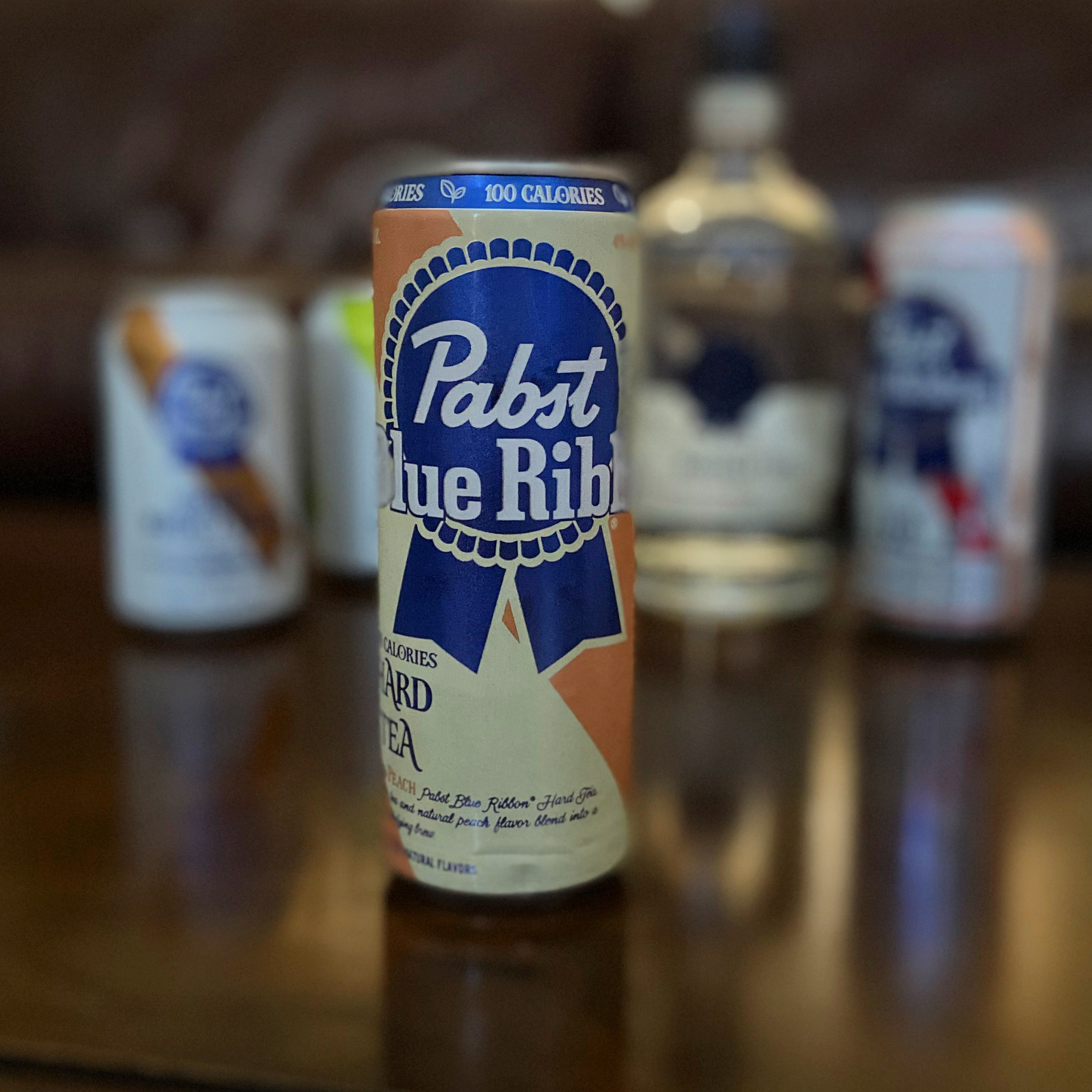 Expanding its boundaries is one thing that Pabst Blue Ribbon has been doing over the past few years. The brewery has been riding high on its Blue Ribbon that the beer was awarded back in 1893 at the World's Fair held ih Chicago that year. Over the past few years the brewery has been branching outside of beer with Pabst Hard Coffee, Stronger Seltzer, and even its very own Whiskey. Now Pabst has expanded its non-beer offerings with the new Pabst Blue Ribbon Hard Tea.
Released in time for summer, Pabst Blue Ribbon Hard Tea joins the alcoholic tea market that is led by Boston Beer's Twisted Tea and its recent offshoot, Wild Leaf Craft Hard Tea. Though the Hard Seltzers are the leader in the flavored malt beverage (FMB) category, last year Hard Tea sales reached $436 million. Now the iconic Pabst Blue Ribbon joins the fray.
Brewed for Pabst Brewing Company in Memphis, Tennessee at City Brewing, the Pabst Blue Ribbon Hard Tea is a worthy alternative to a hard seltzer. This effervescent alcoholic beverage uses natural peach flavor but without the added sugars. The Hard Tea is brewed using real tea leaves, offering pleasant flavors while not being excessively sweet. At only 3g of sugar, 5g of carbs and 100 calories, and 4% ABV, PBR Hard Tea is the perfect beverage for those seeking one that's a bit more favorable and less harsh.
Read More: Pabst Blue Ribbon Hard Coffee Review
Scrawled along the bottom of the 12oz slim can label reads, "This is the Peach Pabst Blue Ribbon Hard Tea. Bold black tea and natural peach flavor blend into a refreshing, satisfying brew." And from sampling this beverage it definitely lives up to the brew's tagline with aromas of fresh brewed tea and peaches. Nothing too complex about PBR Hard Tea, just a great beverage when you need something refreshing while trying time keep your alcohol intake in check.
Though it tastes damn good on its own, PBR Hard Tea makes for a great for a whiskey back or to be used in the cocktail. Speaking of cocktails, here's one that also uses Pabst Blue Ribbon Whiskey to make a Peach, Please as created by Patrick Ruby.
Pabst Blue Ribbon Hard Tea is now available in 26 states, unfortunately Oregon and Washington are not part of the initial rollout. To locate Pabst Blue Ribbon Hard Tea or any other beverages in the Pabst Portfolio use their PBR Finder.