Single Hill Brewing Brings its Yakima Brewed Beers to Portland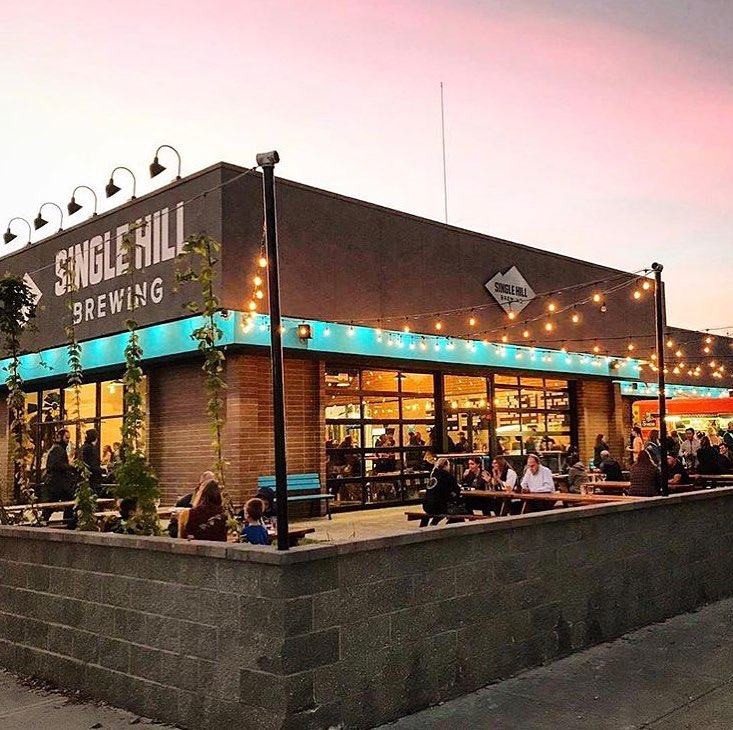 Located in the hop growing capital of America, Single Hill Brewing opened its doors in downtown Yakima, Washington in June 2018. Founded by Zach Turner and Ty Paxton, the duo wanted to build a brewery that would become the hub of the community while celebrating the agriculture of Yakima and the Northwest.
Prior to opening Single Hill Brewing, both Ty and Zach had worked in the brewing industry in different capacities. Ty worked as a marketing and communications specialist at Virginia Mason Memorial hospital. In addition to these demands, he also had a handful of contracted clients in the local hop industry. He worked with the Washington Hop Commission, USA Hops, as well as Yakima Chief Ranches doing brand and merchandising development.
Zach on the other hand came from the brewing side. While studying biology at Reed College in Portland, he began to homebrew in 2003, even acquiring his yeast from Hair of the Dog. His brewing career truly took off when he worked as the Quality Manager at Odell Brewing in Fort Collins, Colorado prior to moving to Yakima. Once in the Yakima Valley he began working for Yakima Chief Hops where he first was in charge of Quality and Sustainability and most recently its Technical Solutions Director.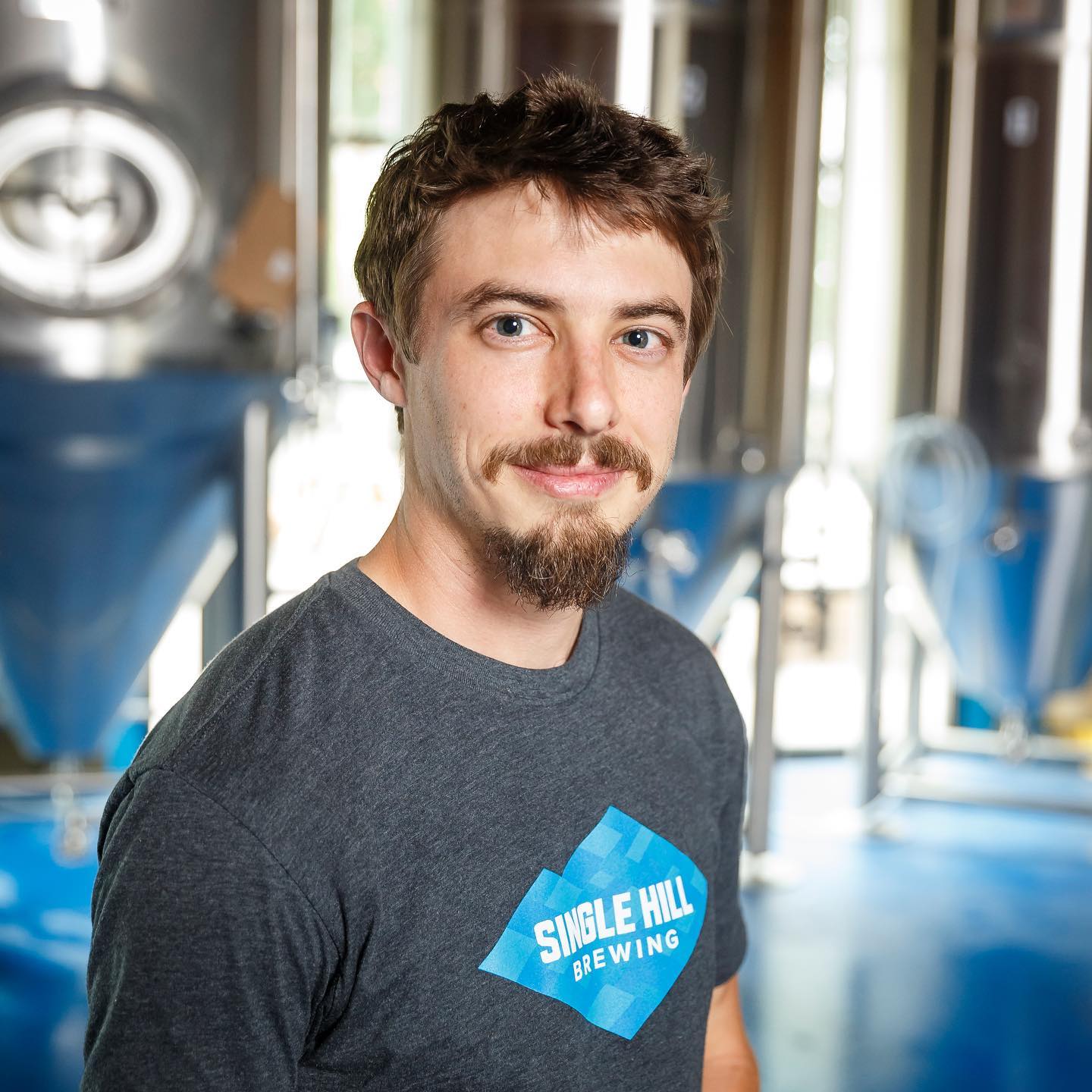 The name Single Hill came about from the single plant of new experimental hops. More specifically it relates to the Single Hill fields of experimental hops at Perrault Farms that so happens to be the main reason that Zach landed in Yakima in 2012. "We thought it fit our vision of creating a unique place that fosters collaboration and experimentation," wrote Andrew Pytel, Brewery Hype Officer at Single Hill Brewing.
Single Hill Brewing utilizes a 15-barrel brewhouse as it ferments batches ranging from 5 – 30 barrels. The brewery also has small, pilot system for experimental beers, many with new hop varieties from the local Yakima Valley hop farmers. "We also have a special 3x 5bbl fermenter called the Experimenter we designed with North Coast Metal Design in Portland to be able to do identical side by side dry hopping trials," stated Pytel.
"Our hope was to be neutral ground for all the hop companies and farms in Yakima and we're excited to work with everyone producing interesting great hops. Drinkers' thirst for new IPAs makes it pretty easy to experiment with new hops because recipes evolve fast."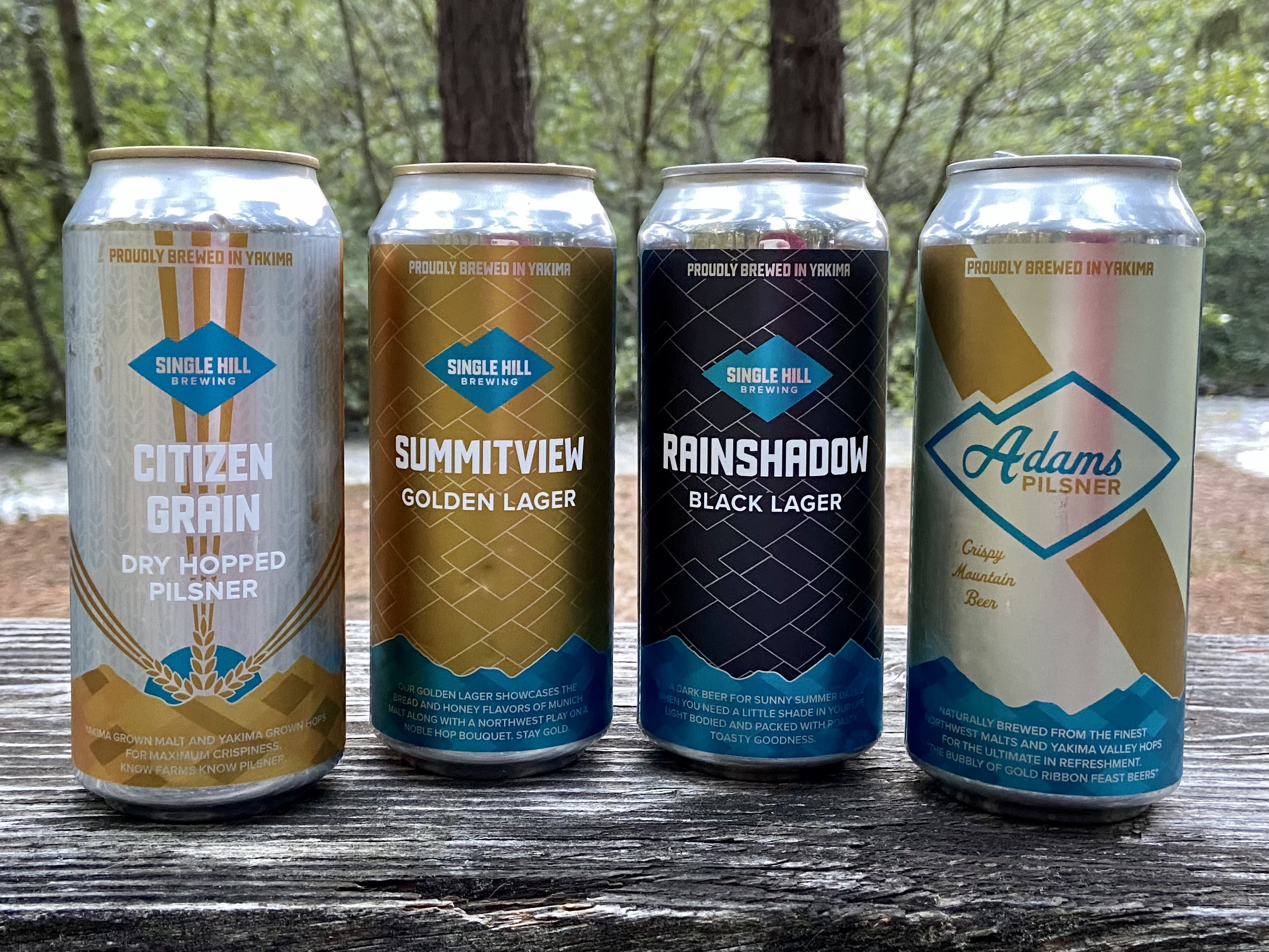 This experimentation and variety of beers from Single Hill Brewing has assisted the brewery during the dark times of the COVID-19 pandemic. The brewery's taproom was closed for on-premise consumption for five months with only to-go and distribution options for its beers.
"Thousands of crowlers and then a rapid switch to cans saved us as bars and restaurants closed and draft went to zero," stated Pytel. "Retailers in town were incredibly helpful in getting our cans out there and making up for lost draft sales. We've remained cautious as we opened our patio in August and continue to keep the health and safety of our staff and community in mind as we move into the colder weather."
All of this happened to a brewery that was draft only until the pandemic set in. Single Hill Brewing had no plans to package its beer this year but that all changed, just as it did for so many other breweries across the country.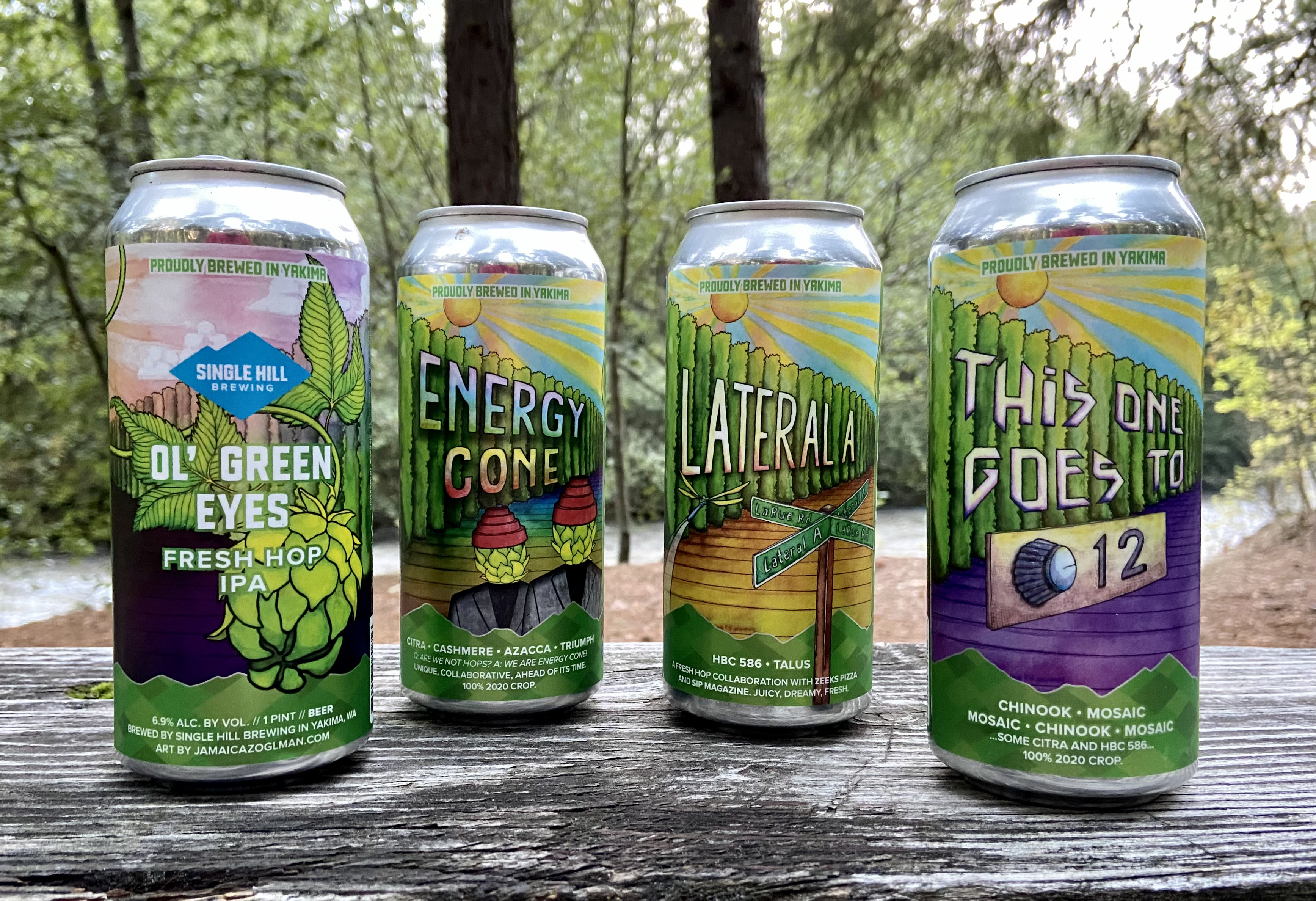 "Our focus was our taproom and draft to wholesale accounts," said Pytel. "Canning has been a success though and we've enjoyed the process of art creation, and getting our beer out there a bit further. We've invested to keep it going and achieve the quality we want and now rather than being a draft only brewery we have the opportunity to grow as a small production brewery."
After two years of brewing, Single Hill Brewing's most popular offerings are its Eastside IPA, Sightglass Hazy Pale, and Adams Pilsner. After recently sampling through its lineup of beers, we can vouch for these three beers holding up to any other beers produced here in the Pacific Northwest. The brewery's four fresh hop offerings this past season were also some of the best ones we sampled.
If you are visiting Single Hill Brewing in Yakima the brewery's taproom is a social space that's kid and dog friendly. The taproom itself features 16 beers on tap and space that extends out to the shaded patio. In addition to the beers served on-premise, the brewery also offers beers to go in 4-pack, 16oz cans as it also fills growlers and Crowlers onsite.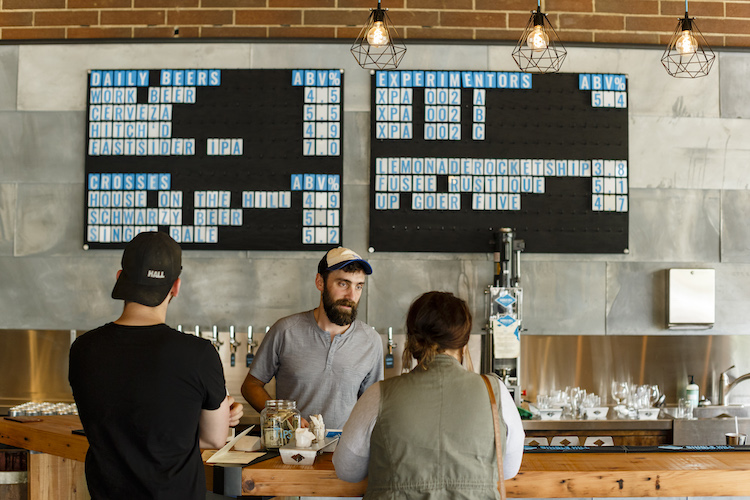 Single Hill Brewing also hosts an onsite food truck. 5 Salsas is featured on the patio serving up favorites such as tacos, burritos, tequesos, salsas, and more every Saturday and Sunday from Noon to 7:00pm. Plus, guests can also bring in their own food to the taproom.
Beyond the Portland metro area with the brewery's distribution from Running Man Distributing, you can currently you can find beers from Single Hill Brewing across Western and Central Washington, including the Puget Sound and Tri-Cities. The brewery will soon enter the Spokane rea with LINC Foods as part its new distribution venture.
Stay up to date with what is going on at Single Hill Brewing by visiting the brewery's website and by following the brewery on Facebook, Twitter, and Instagram.
Single Hill Brewing
102 N. Naches Ave.
Yakima, WA 98902
About The Author
DJ
D.J. is a Portland, Oregon based writer that spent his formative years in the Midwest. With over 25 years under his belt of drinking beer at festivals across America and the world, he has developed a strong appreciation and understanding of craft beer and the industry that surrounds it. He can be found in any of the great breweries or beer bars that make Portland the best beer city in the world. His writing can also be found in the archives of Northwest Brewing News and can be followed on Twitter and Instagram at @hopapalooza.