State of Oregon Closes all Bars, Taprooms and Restaurants for On-Site Consumption For Four Weeks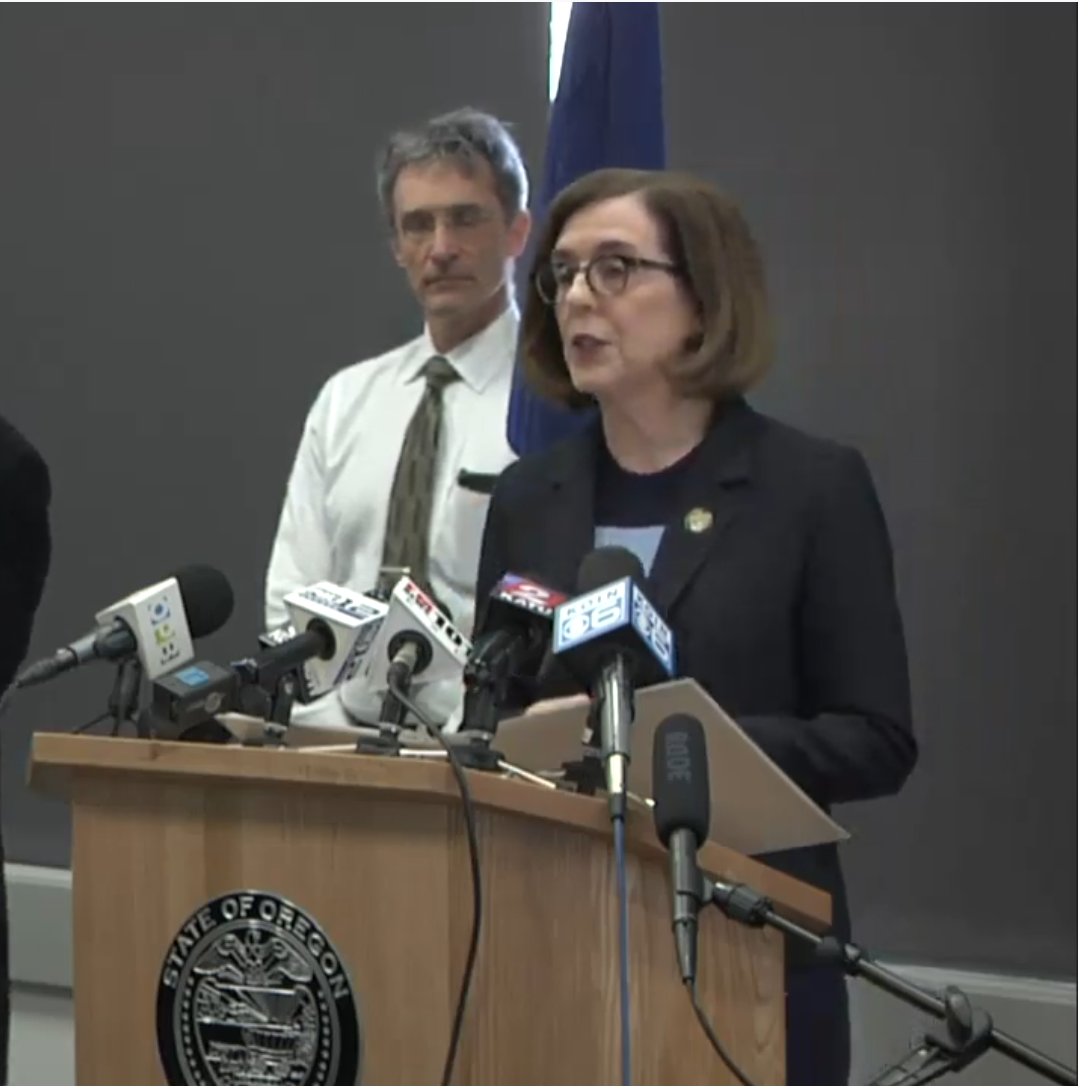 It's official, all Oregon bars, taprooms and restaurants will close to the public for on-site consumption. We figured this news was coming and today at her 10:00am press conference, Oregon Governor Kate Brown has made this official at 2:45pm today.
Effective, Tuesday, March 17th, all bars, taprooms and restaurants that serve the public will not be open for on-site consumption. These privately-owned businesses will be only be able to offer its goods to go. This restriction will take place over the next four weeks through at least April 13th. If one of these businesses violates this decree, they will be faced with a Class C Misdemeanor.
In addition to these measures, Brown also announced the statewide cancellation of all events of more than 25 people. Grocery stores and other retailers are exempt. "The actions we take today will save lives," said Brown during her afternoon press conference.
This new restriction will be a huge blow the local brewing community. Breweries that will be hit the hardest are ones that are draft focused as there will not be any bars or restaurants to sell to for the next month. Those breweries that package their product and have good distribution should weather out the storm a bit better as grocery stores will likely see increased business.
A handful of local, regional and national breweries are beginning to offer home delivery through Drizly. Others are pushing the sale of gift cards to get by. Regardless, its going to be a challenging four weeks for breweries.
Oregon now joins our neighboring state to the north with these similar restrictions. Today, Washington Governor Jay Inslee signed a statewide emergency proclamation to temporarily shut down restaurants, bars and entertainment and recreational facilities.
In addition to Oregon and Washington, other states across the country, including Illinois, Maryland among others. California, our neighboring state to the south, has closed all bars.
The potential for the severity of Covid-19 was exemplified last week. On Wednesday, March 11th, Governor Brown, announced that all gatherings of more than 250 people in Oregon will be canceled for the next four weeks. At the time she said schools should remain open as usual. Then the following evening Brown announced that all Oregon K-12 Public Schools would be closed from March 16 – March 31st. This school closing will be re-evaluated in the coming days.
Also during this time it was highly suggested to limit social interaction and to keep a safe social distance from others. What has been suggested is keeping a good six feet or so from others.
To exemplify the severity of this pandemic, the Centers for Disease Control and Prevention announced on Sunday that it suggests preventing any gatherings of greater than 50 people for the next eight weeks. This means that any beer festival in the coming months will likely be canceled or postponed.
If you work in the bar or restaurant industry and will be faced with a financial hardship, USBG National Charity Foundation will offer relief efforts. Jameson Irish Whiskey graciously seeded this fund with with $500,000. To apply for this assistance or to donate to this charity please click here.
For the workers in Oregon that will unfortunately be laid off during this time of uncertainty, Oregon's Employment Department has a breakdown of eligibility for unemployment benefits related to COVID-19. Filing can either be done online or can be done over the phone by calling 1-877-FILE-4-UI (1-877-345-3484).
Remember to stay safe, take this Covid-19 Pandemic seriously and please look out for one another by practicing social distancing.
About The Author
DJ
D.J. is a Portland, Oregon based writer that spent his formative years in the Midwest. With over 25 years under his belt of drinking beer at festivals across America and the world, he has developed a strong appreciation and understanding of craft beer and the industry that surrounds it. He can be found in any of the great breweries or beer bars that make Portland the best beer city in the world. His writing can also be found in the archives of Northwest Brewing News and can be followed on Twitter and Instagram at @hopapalooza.