Chuckanut Brewery and Grains of Wrath Collaborate on Nuts of Wrath
|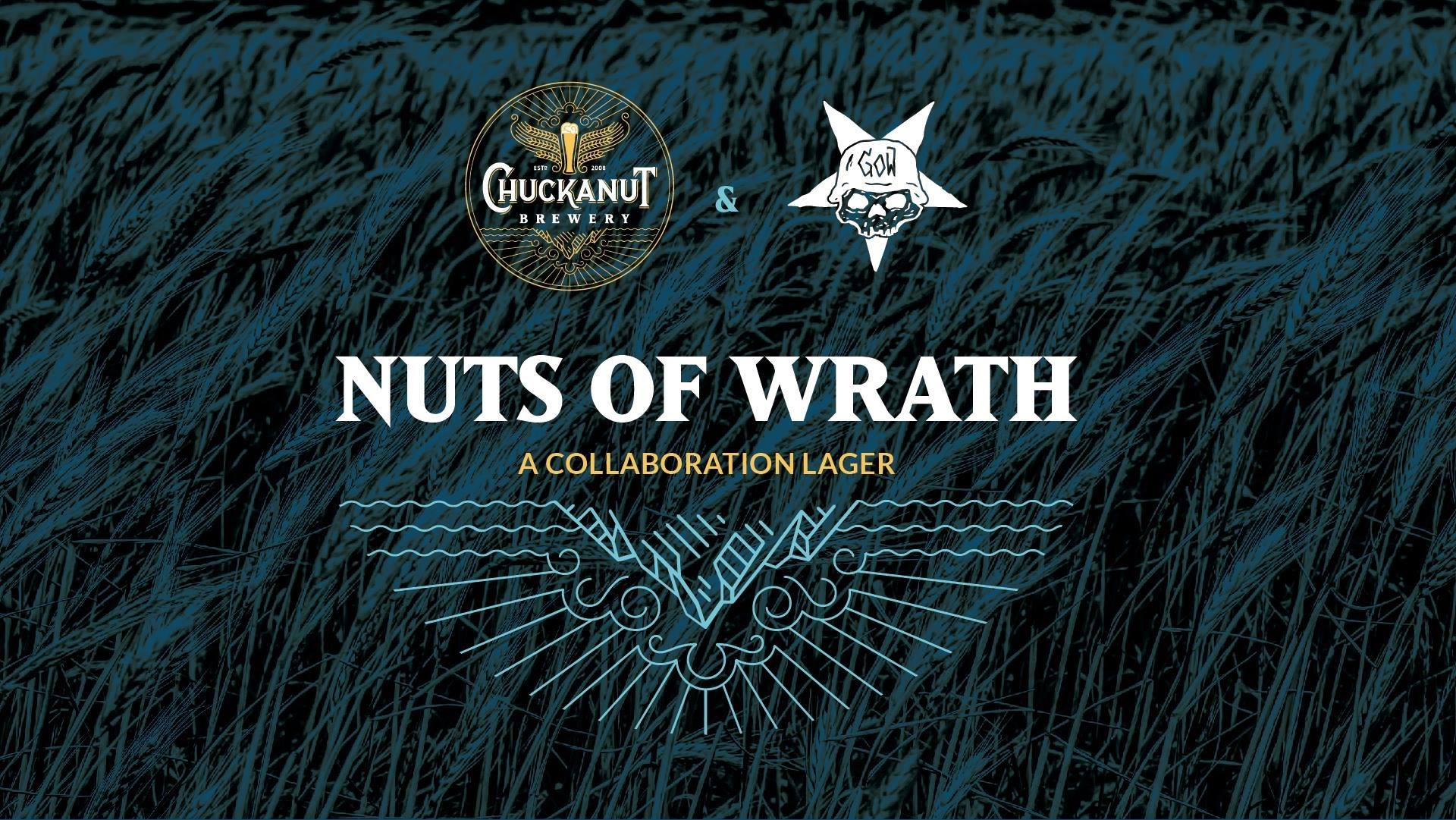 Chuckanut Brewery continues to make waves here in the Portland area as it is set to release its collaboration beer with Grains of Wrath Brewing this week. The two breweries have come together to brew an obscure beer style, Kulmbacher Export Lager with the collaboration beer, Nuts of Wrath.
The two award winning Washington breweries converged at the original Chuckanut Brewery location along the waterfront in Bellingham, Washington. Nuts of Wrath will be release in Portland on Thursday, January 24th at Bailey's Taproom and then the following evening on Friday, January 25th at Grains of Wrath in Camas, WA. At Bailey's Taproom both breweries will have a few special beers on tap and brewers from Chuckanut will be at both events beginning at 5:00pm.
Nuts of Wrath Description:
Nuts of Wrath is a strong, dark Kulmbacher Export lager, an almost forgotten Franconian German style lager popular in the late 1800's. The collaboration rendition can be described in many different ways including: Big bitter Dunkel or an Imperial Schwarzbier. In other words, this lager is dark, malty and bitter. Generous amounts of Munich and Carafa malts balance with a large helping of German noble Hallertau Tradition and Mittelfruh hops. This is not your typical subtle lager. Some might say this is like a Schwarzbier on steroids!
Here's a preview of the beers that will be on tap at Bailey's Taproom on Thursday.
Bailey's Taproom Thursday Tap List:
Chuckanut/Grains of Wrath Nuts of Wrath
Chuckanut Kolsch
Chuckanut Dunkel
Chuckanut Schwarzbier
Grains of Wrath Papermaker Pale Ale
Grains of Wrath Overkill IPA
On Friday night the fine folks at Camas Hotel that's located a couple of blocks from Grains of Wrath are offering a special rate for those that may want to celebrate later into the evening. As part of the celebration the Camas Hotel is offering 10% discounts on rooms when you mention the code "GRAINS".
And since Chuckanut will be in Camas on Friday the two breweries will be collaborating on a new beer at Grains of Wrath. Check back here at BREWPUBLIC for additional details on this forthcoming beer!
Bailey's Taproom
213 SW Broadway
Portland, OR 97205
Grains of Wrath Brewing
230 NE 5th Avenue
Camas, WA 98607