Pono Brewing Features Local Beerlebrity John Lovegrove on John the Kiwi Blonde Ale
|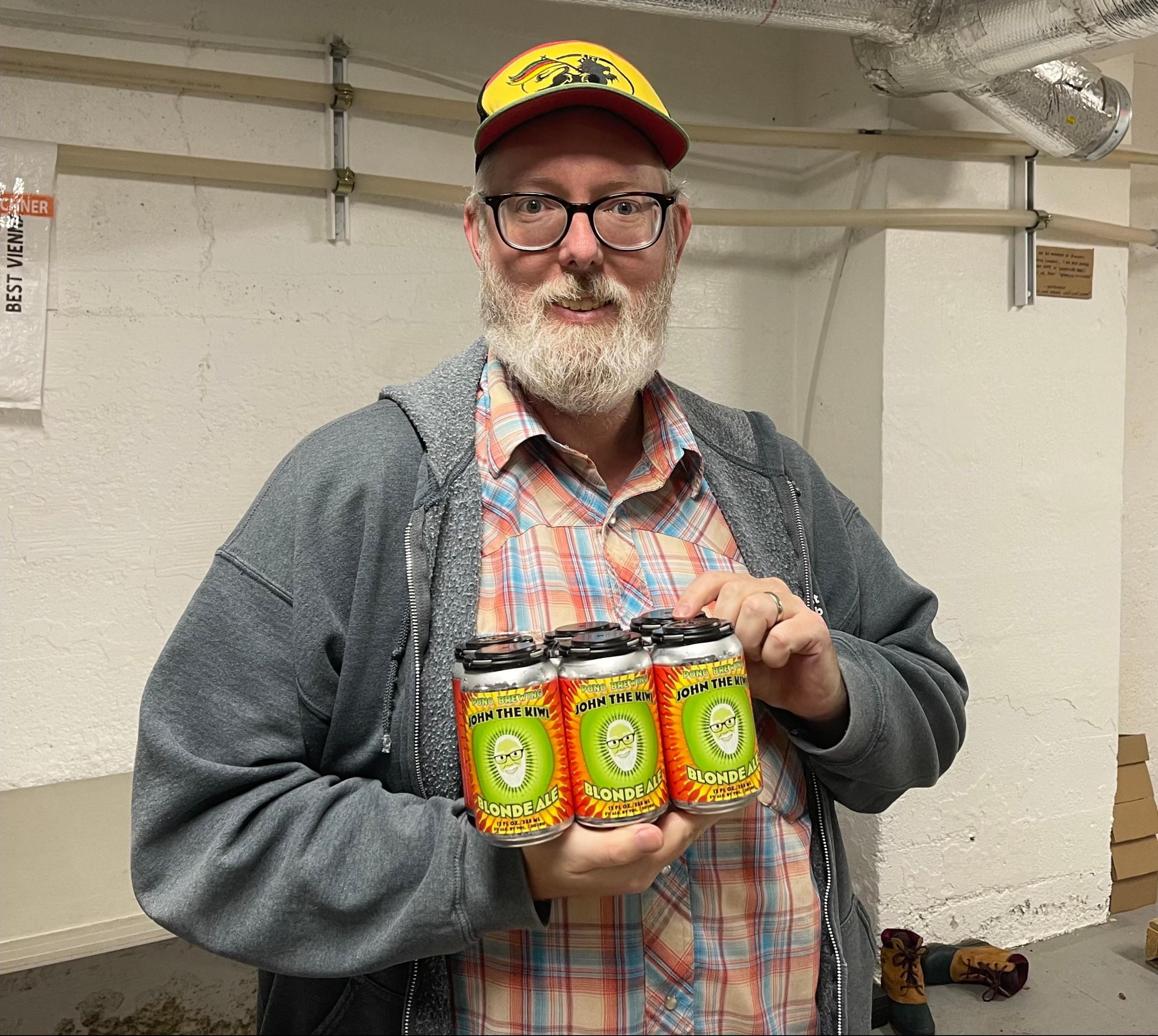 Pono Brewing is back at with a new beer release this week as it partners with Market of Choice on John the Kiwi. This new, light bodied fruited beer is inspired by local beerlebrity and Kiwi, John Lovegrove. John the Kiwi is a Blonde Ale that is tweaked by adding some brightness with kiwi from New Zealand. We are told that if you're a fan of Pono's Pineapple Express Kolsch you are almost guaranteed to love this one.
The name John the Kiwi comes from one of Portland's great beer enthusiasts and New Zealand born, John Lovegrove. He is best known for visiting 77 Portland area breweries in a 24-hour period. Since the brewery's inception, John has been a huge fan and great friend to the brewery over the years, so when Pono landed on kiwi as the fruit the name started to form. The brewer even turned the lion logo on the label into a kiwi bird for this beer.
Pono is excited to partner with Market of Choice on John the Kiwi. Ever since Pono began canning its beer, Market of Choice has been a supporter of the brewery. The grocer originally brought in a few beers and then with each new release became much more receptive.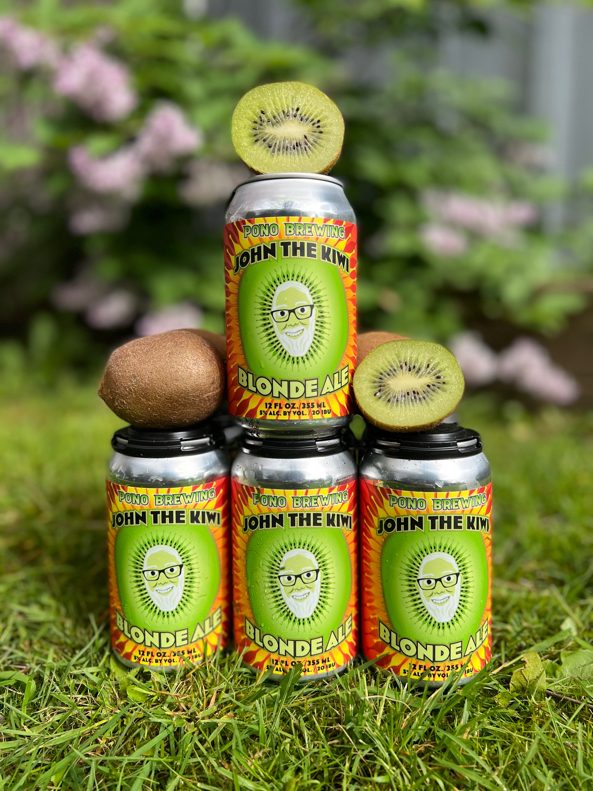 "We went from working with a couple of their stores to working with every single one in the beautiful state of Oregon," stated Erick Russ, co-owner of Pono Brewing. "We couldn't be more thankful for all the support and representation they've given us over the last couple years and are honored to have been selected to make this collaboration with them, When they came to us with the idea to do a beer that compliments the end of spring leading into the beginning of summer we quickly worked out which direction to go!"
Look for John the Kiwi in 12oz cans at Market of Choice locations on Friday, May 20th. The beer will also be available on tap at select taprooms around the Portland metro area. This includes the release party at The Golden Cat Beer Venue in Portland, OR on May 19th from 6:00-9:00pm and Final Draft Taphouse in Vancouver, WA on May 25th from 6:30-9:00pm.