10 Barrel Brewing Releases Action Pack'd Variety Pack with Paddle Captain Western IPA
|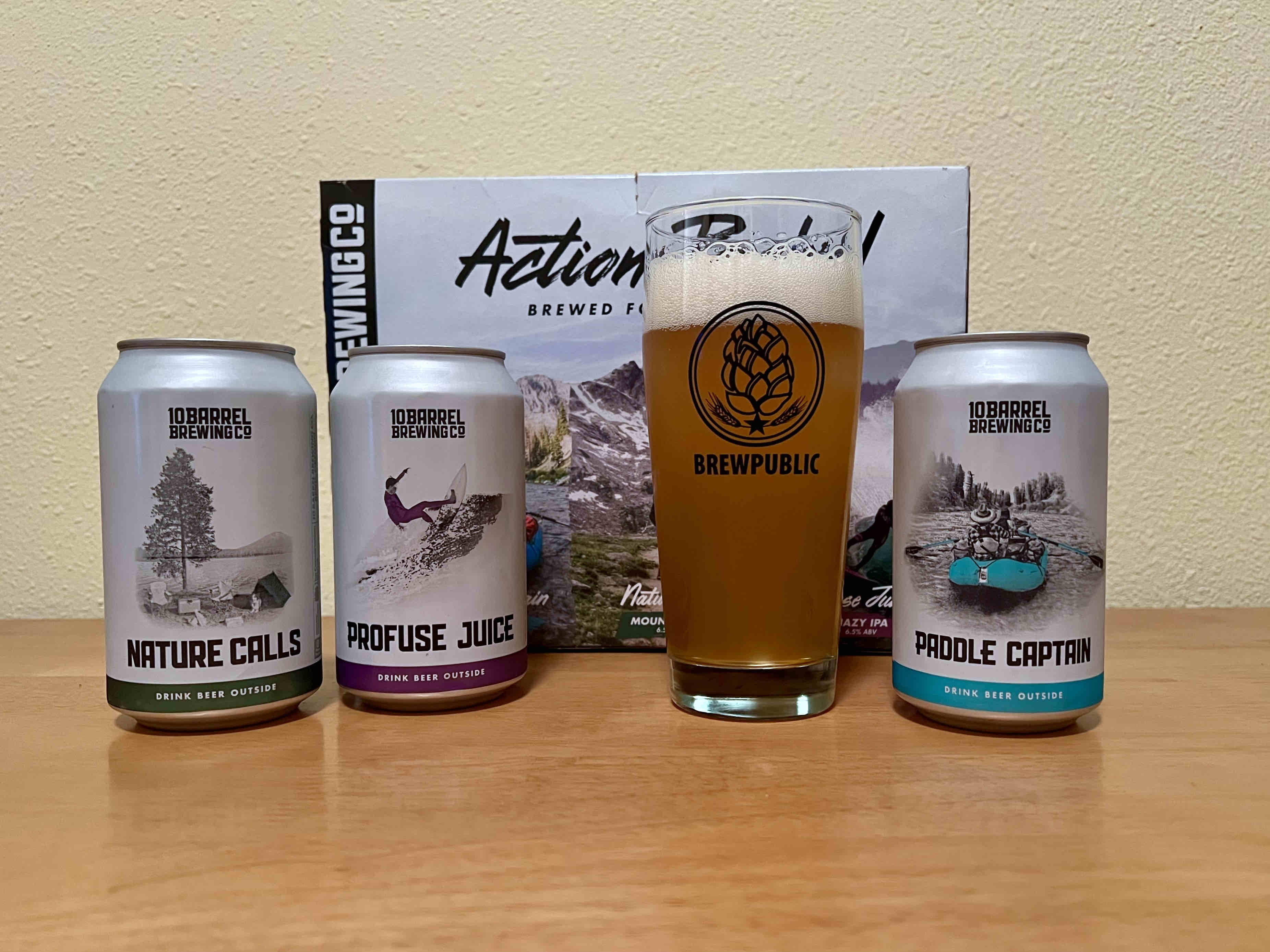 10 Barrel Brewing has launched a new variety 12-pack with three IPAs. Action Pack'd – Brewed For Adventure is a new mixed 12-pack that runs the gamut of trendy IPA sub styles that includes Profuse Juice Hazy IPA, Nature Calls Mountain IPA and the new Paddle Captain Western IPA.
The three IPAs in this pack have all debuted during the past few years. Profuse Juice, that benefits the Surfrider Foundation, joined the 10 Barrel lineup in mid 2019 and Nature Calls, that benefits the Conservation Alliance, did so about a year ago. Paddle Captain is the latest IPA from 10 Barrel and can only be found in this new Action Pack'd variety pack.
All three beers come in the pack come in at 6.5% ABV but at various IBU levels. Paddle Captain is the highest at 60 IBUs, Nature Calls at 55 IBUs and Profuse Juice at 45 IBUs. This makes for a nice exploration into IPAs.
Over the past few years we have already taken a look at both Profuse Juice and Nature Calls. We thoroughly enjoyed Nature Calls as it brings together elements of a West Coast IPA and a New England IPA, to create an IPA you want to have a few of in one session. Now we take a dive into the brand-new Paddle Captain.
Labeled as a Western IPA, though we're not quite sure what this means, Paddle Captain pours a pretty dark golden color. It's filtered but not completely as it's a bit more reminiscent of an unfiltered pale ale. The nose is full of juicy tropical aromas that carries over to the flavor profile and finishes with a touch of piney flavors. Very little bitterness here and no grittiness, Paddle Captain is lighter on the hop punch that makes way for a pleasurable drinking experience.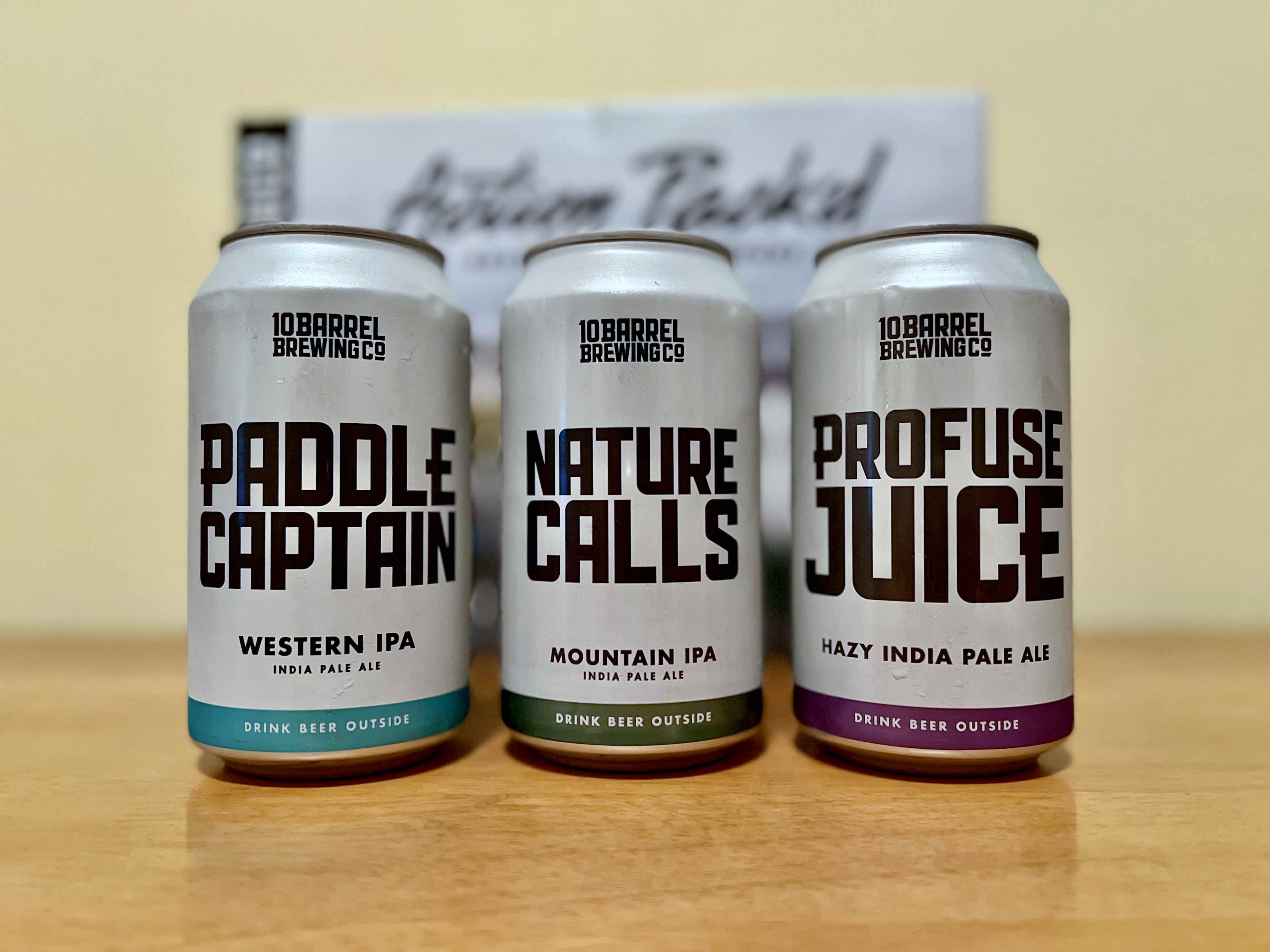 The packaging of Action Pack'd exudes outdoor adventure with images of rafting, hiking and surfing. All images that resonate with how 10 Barrel has been marketing its beers as an outdoor lifestyle brand.
Look for Action Pack'd at grocery stores throughout the Western U.S. To better locate one of these variety packs, its best to use the 10 Barrel Beer Finder.